41,040 trucks transported through barges in Lagos ports in 2020 – LAGFERRY
LAGFERRY says it transported over 40,000 trucks through its barges in Apapa ports in 2020
The Lagos State Ferry Services (LAGFERRY) announced that it transported 41,040 trucks through its barges in Apapa ports for the full year 2020, in a bid to decongest Lagos roads.
This was disclosed by LAGEFFRY MD, Mr Abdoulbaq Balogun, in a two-day Strategic Management Workshop for LAGFERRY management, titled "Resilience for Sustainable Economy" in Lagos on Saturday.
READ: Lagos State projects monthly IGR target of N60.31 billion for 2021 fiscal year
Mr Balogun said:
"Between January and December 2020, we have successfully moved 41,040 trucks from our terminal. LAGFERRY have also cleared 2,308 goods containers from Apapa and Tincan ports, while 941 empty containers have been loaded back to the ports. We have also been able to create 284 employment directly and indirectly through our operations.
"The mandate given to us by Governor Babajide Sanwo-Olu is to move 30% of Lagosians by the waterways in order to decongest the roads. We equally understand the enormous responsibility and challenges before us for the new year. This is exactly the reason for organising this workshop."
READ: Lagos rolls out transportation guidelines to control second wave of Covid-19 pandemic
Mr. Balogun said full operation started in February 2020 through the deployment of 12 boats in 6 waterway routes in the state, citing that the service had ferried a total number of 100,000 passengers by September 2020.
"We were averaging daily commuting between 800 to 900 passengers and in June 2020, we had ferried about 60,000 passengers and by September, we celebrated our 100,000 passengers. In 2020, one of our boats, MV Ayangburen, christened the sea warrior of water transport, accomplished a feat of completing 22 trips in 7 hours and six minutes.
"Also in 2020, a total number of 2,857 persons were commuted on our chattered services to different parts of the state for pleasure, recreation and business. Today, I can proudly tell you that we commuted over 200,000 passengers within 150 days of operation in 2020."
READ: Infrastructural financing in Nigeria: Why bonds are better than loans
He mentioned that LAGFERRY would continue providing alternatives to enable ease of doing business in Lagos State, with the provision of logistic operations for companies through Lagos waterways.
What you should know 
Nairametrics reported last week that the LAGFERRY ferried over 200,000 passengers in 2020, during 150 days of operations.
LAGFERRY also revealed it was responsible for 38% of the water transportation index to the transportation matrix of Lagos and also improved the contribution of water transport to the state's GDP to 0.2 per cent from 0.8 per cent, citing that the operations had helped decongest road traffic in Lagos State and boost ease of doing business through the waterways.
READ: Output of Sub-Saharan Africa dipped by 3.7% in 2020 due to COVID-19 – World Bank
AfDB set to mobilize $25 billion to scale up African climate adaptation
AfDB is mobilizing to the tune of $25billion to scale up and accelerate climate change adaptation actions across Africa.
The African Development Bank (AfDB) has formally launched the Africa Adaptation Acceleration Program (AAAP) that would mobilize $25 billion to scale up and accelerate climate change adaptation actions across Africa.
This disclosure was made by the President of AfDB, Dr. Akinwunmi Adesina, during the Climate Adaptation Summit (CAS) 2021, hosted by the government of the Netherlands and the Global Centre on Adaptation (GCA).
According to Dr. Adesina,
"Our ambition is bold: to galvanize climate resilience actions; support countries to accelerate and scale up climate adaptation and resilience, and mobilize financing at scale for climate adaptation in Africa"
"Our Youth Adaptation flagship will unlock $3 billion for the youth, support 10,000 youth-led SMEs in climate resilience, and build capacity for one million youth on climate adaptation"
Dr. Adesina thanked Ban Ki-Moon for his role in the establishment of GCA's regional office for Africa in Abidjan in 2020, which was hosted by the Bank.
He also acknowledged that the presence of John Kerry, U.S. special envoy for climate, provided a boost to global climate efforts and stated, "With you in charge, and the strong and palpable leadership of President Biden, we are reenergized on the global agenda on climate change"
What they are saying
In consideration of the huge gaps in financing for adaptation in developing countries, the UN Secretary-General, Ban Ki Moon, called for 50% of all climate finance provided by developed countries and multilateral development Banks to be allocated to adaptation and resilience in developing countries, noting, "the African Development Bank set the bar in 2019 by allocating over half of its climate financing to adaptation."
The Ghanaian president, Nana Addo Dankwa Akufo-Addo, said that his country was working with the private sector with the assistance of the Green Climate Fund, "to establish a multimillion-dollar green fund to support our climate adaptation interventions and our efforts to transition to renewable energy."
What you should know
The Climate Adaptation Summit holds annually to discuss emerging climatic issues and challenges facing Africa
The AAAP, a joint initiative between the African Development Bank and the Global Centre on Adaptation, is expected to scale up innovative and transformative actions on climate adaptation across Africa.
The African Development Bank Boss participated in three sessions and outlined a number of Bank initiatives, including the $20 billion Desert to Power project to create a solar zone in the Sahel, the largest in the world.
The Bank's Technologies for African Agricultural Transformation (TAAT) initiative has leveraged $450 million and provided 19 million farmers in 27 countries with climate-resilient agricultural technologies, raising average yields by 60%.
Lagos seals 10 different properties in Ogudu GRA for violating planning laws
10 different buildings in the Ogudu GRA area have been sealed by the Lagos State Government for violating physical planning laws.
The Lagos State Government has sealed off 10 different buildings in Ogudu GRA for violating the state's physical planning laws.
While leading a team of government officials for the special enforcement operation, the Lagos State Commissioner for Physical Planning and Urban Development, Dr Idris Salako, said owners of the property involved had chosen to remain obstinate in their wrong ways as they refused to comply with the Lagos State Physical Planning laws, despite being served the statutory notices.
He stated that the sealed property owners had breached various aspects of the law, including the development of buildings without Planning Permits, not building in conformity with approvals and not having stage certification among others.
The Commissioner emphasized that the Lagos State Government is determined to achieve a livable, orderly and sustainably built environment and would not allow any willful violation of the Planning laws of the State.
Salako also urged Developers and Property Owners, whose properties were sealed, to engage the Ministry with a view to getting the appropriate Planning Permits authorising their building construction or renovation.
He added that law-abiding citizens of Lagos State intending to build should obtain Planning Permits from Lagos State Physical Planning Permit Authority and evidence of Stage Certification, which includes Certificate of Completion and Fitness for Habitation, from Lagos State Building Control Agency (LASBCA).
The Commissioner enjoined Lagosians not to engage charlatans in obtaining Planning Permits as they run the risk of procuring fake permits which the State government would not hesitate to disavow.
What you should know
The Lagos State Government through its Physical Planning and Urban Development Ministry has been on strict enforcement drive of its physical planning laws by moving against developers of illegal and unapproved buildings.
At different times, they have sealed off both commercial and residential properties in Lekki, Surulere, Ikoyi, Amuwo Odofin, Ogudu GRA, Ikeja and others.
The state government has just reviewed its planning permit processing time and reduced the layout approval process to make it easier, faster and less cumbersome for developers to obtain their planning permit.
Lagos State Government to transform Badagry into industrial and tourism hub
Lagos State Government has assured Badagry residents of plans to transform the area into an industrial and tourism hub.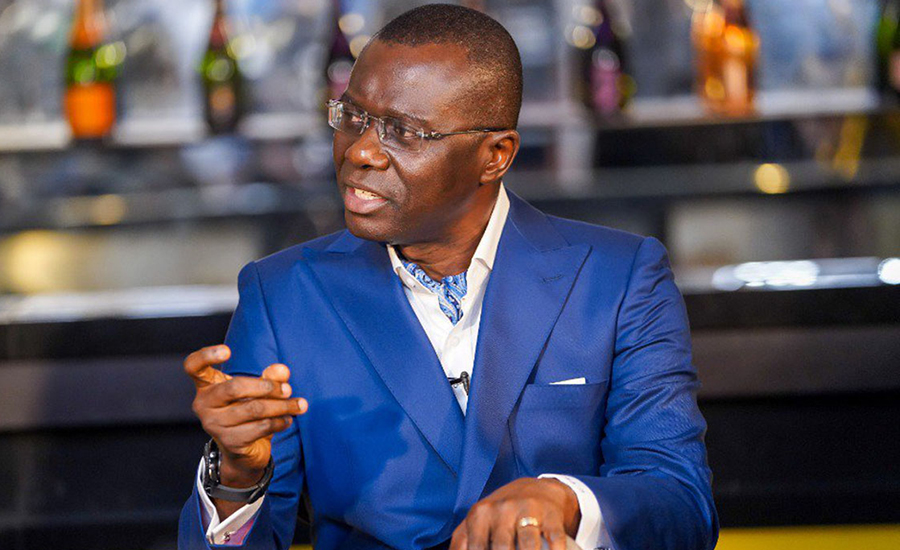 The Governor of Lagos State, Babajide Sanwo-Olu, has announced that the state will transform the Badagry area of the state into a tourism and industrial hub.
This was disclosed on Monday during the inauguration of the reconstructed 5.5 kilometres Hospital Road in Bagadry. The Governor was represented by his spokesman, Mr Adesina Odunuga, from the State Ministry of works.
Sanwo-Olu said the transformation would be part of the State's "administration's infrastructure drive."
"Our plan is to harness Badagry's tourism and growth potentials through the provision of this 5.5km-long road.
"We have planned the execution and the completion of this road in two phases.
"Once the road is completed, there will be corresponding economic benefits in form of new clusters of industries, commercial growth and general ease of transporting goods,'' he said.
The Governor added that the road would be reconstructed as a dual carriage-way to connect Idale, Povita, Topo and Ajido communities to Lagos-Badagry Expressway via Joseph Dosu Road.
"The road strategically services the Badagry Marina where several tourism centres such as Agiya Tree Monument, First Storey Building and Early Missionary Cemetery in Nigeria including Slave Trade Relics /Point of No Return, Heritage Museum, Eko Theatre, Badagry VIP Chalets and a host of others are located," he added.
What you should know
Nairametrics reported earlier this month that Lagos State had announced that it would increase infrastructure spending in 2021 to 60% of its budget, in a bid to repair damages inflicted by hoodlums in October 2020, following the #EndSARS protests.
The Lagos State Government also assured its residents that it would improve social services and expand public infrastructure to enhance productivity and economic growth.