41,040 trucks transported through barges in Lagos ports in 2020 – LAGFERRY
LAGFERRY says it transported over 40,000 trucks through its barges in Apapa ports in 2020
The Lagos State Ferry Services (LAGFERRY) announced that it transported 41,040 trucks through its barges in Apapa ports for the full year 2020, in a bid to decongest Lagos roads.
This was disclosed by LAGEFFRY MD, Mr Abdoulbaq Balogun, in a two-day Strategic Management Workshop for LAGFERRY management, titled "Resilience for Sustainable Economy" in Lagos on Saturday.
READ: Lagos State projects monthly IGR target of N60.31 billion for 2021 fiscal year
Mr Balogun said:
"Between January and December 2020, we have successfully moved 41,040 trucks from our terminal. LAGFERRY have also cleared 2,308 goods containers from Apapa and Tincan ports, while 941 empty containers have been loaded back to the ports. We have also been able to create 284 employment directly and indirectly through our operations.
"The mandate given to us by Governor Babajide Sanwo-Olu is to move 30% of Lagosians by the waterways in order to decongest the roads. We equally understand the enormous responsibility and challenges before us for the new year. This is exactly the reason for organising this workshop."
READ: Lagos rolls out transportation guidelines to control second wave of Covid-19 pandemic
Mr. Balogun said full operation started in February 2020 through the deployment of 12 boats in 6 waterway routes in the state, citing that the service had ferried a total number of 100,000 passengers by September 2020.
"We were averaging daily commuting between 800 to 900 passengers and in June 2020, we had ferried about 60,000 passengers and by September, we celebrated our 100,000 passengers. In 2020, one of our boats, MV Ayangburen, christened the sea warrior of water transport, accomplished a feat of completing 22 trips in 7 hours and six minutes.
"Also in 2020, a total number of 2,857 persons were commuted on our chattered services to different parts of the state for pleasure, recreation and business. Today, I can proudly tell you that we commuted over 200,000 passengers within 150 days of operation in 2020."
READ: Infrastructural financing in Nigeria: Why bonds are better than loans
He mentioned that LAGFERRY would continue providing alternatives to enable ease of doing business in Lagos State, with the provision of logistic operations for companies through Lagos waterways.
What you should know 
Nairametrics reported last week that the LAGFERRY ferried over 200,000 passengers in 2020, during 150 days of operations.
LAGFERRY also revealed it was responsible for 38% of the water transportation index to the transportation matrix of Lagos and also improved the contribution of water transport to the state's GDP to 0.2 per cent from 0.8 per cent, citing that the operations had helped decongest road traffic in Lagos State and boost ease of doing business through the waterways.
READ: Output of Sub-Saharan Africa dipped by 3.7% in 2020 due to COVID-19 – World Bank
CBN assures exporters of unhindered access to their dollar earnings
The CBN has given assurances to exporters that they will continue to have unfettered access to their export proceeds.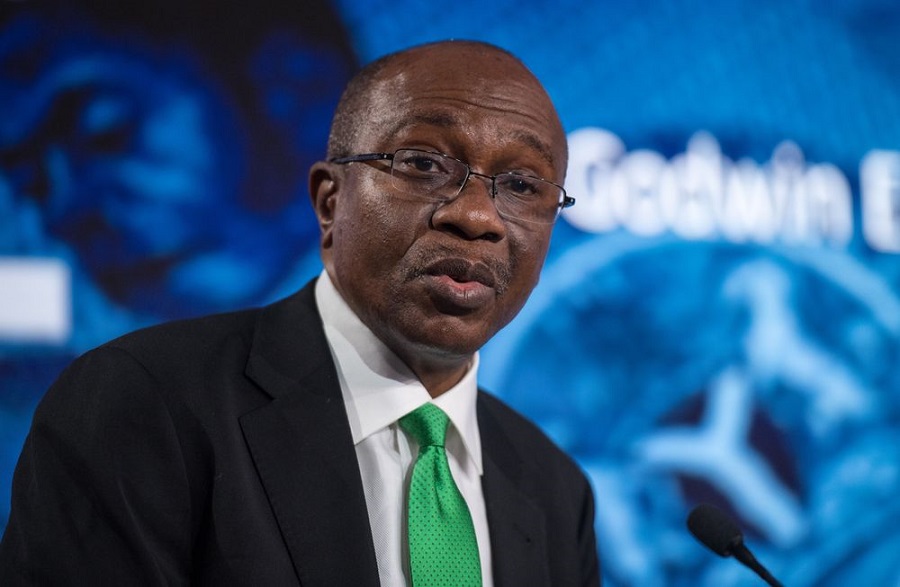 The Central Bank of Nigeria (CBN) has given assurances to exporters that they will continue to have unfettered access to their export proceeds.
This is believed to be part of the monetary control measure by the apex bank to ensure more dollar inflow and maintain forex liquidity.
This disclosure was made by the Governor of CBN, Mr Godwin Emefiele, during a virtual presentation at Zenith Bank's 2021 Export Seminar, on Thursday, April 20, 2021.
Emefiele, however, in his statement, urged the exporters to reciprocate the good gestures of the central bank by repatriating their funds back to the country.
He said that supporting greater trade within Africa and the global community is vital to the CBN's objectives of enabling greater economic growth and creating employment opportunities for the country's growing population.
Emefiele said there is a strong push for the diversification of the Nigerian economy as the coronavirus outbreak has impacted negatively on global oil prices in 2020, which led to a huge drop in the country's foreign exchange earnings and government revenue.
The CBN boss was optimistic that the African Continental Free Trade Agreement (AFCFTA) will provide opportunities for the Nigerian private sector to expand into new markets and seek new export opportunities, particularly in the area of manufacturing, ICT, agriculture and financial services.
He stated that the full implementation of AFCFTA would give Nigerian firms preferential access to markets in Africa with a value of about $504.17 billion in goods and $162 billion in services.
What you should know
It can be recalled that the CBN had introduced several measures to encourage the inflow of forex into the country following the sharp drop in oil revenue.
Some of those measures include the Naira 4 Dollar Scheme, an initiative aimed at giving incentives to senders and recipients of international money transfer in order to attract more diaspora remittances through official channels
The CBN had in January 2021, announced that all Nigerian exporters who are yet to repatriate their export proceeds, will be barred from banking services effective from January 31, 2021.
Why this matters
The CBN believes that repatriating these export proceeds via the NAFEX (Investor and Exporter) window will improve liquidity in the official market and perhaps strengthen the naira at the black market.
Most of the exporters sell their forex to the parallel market where it can be exchanged for higher naira value-boosting their gains on foreign currency conversions.
However, it is yet to be seen if exporters will comply with this directive or seek other means of avoiding the hammer on them. Most exporters already find a way to avoid these hammers by opening foreign bank accounts where most of the export proceeds are warehoused and then sold at the black market.
Trespassers allegedly invade Banana Island, Onikoyi, pose threat to residents
Several unidentified people have been reportedly loitering around Onikoyi Road, Turnbull Road exit, Park View Estate and Alexander Road in Ikoyi.
Trespassers have allegedly invaded highbrow areas in Ikoyi, especially Banana Island, posing a looming danger to the serenity of the area.
This was confirmed by a video shared on Twitter on Tuesday.
Some of the trespassers are roadside food sellers, barbers, and hoodlums, some of whom were seen in clusters, smoking hemp and ominously watching the movements of residents. The presence and activities of these invaders are yet to attract the attention of relevant security agencies in the state. It is still unclear who these people are, where they have come from and why there are quite a number of them loitering about the highlighted areas.
According to the video that went viral, the invaders have been seen milling around streets like Onikoyi Road, Turnbull Road exit, Park view estate and Alexander Road among others.
READ: How Nigeria discovered gold along Abuja-Nassarawa axis – Minister
Residents lament
Some of the residents, who spoke with Nairametrics in a telephone interview also confirmed the development, which they described as 'a ticking time bomb waiting to explode.'
One of the telephone respondents, a staff of a Telecoms company operating in the area, who spoke on the condition of anonymity claimed that the hoodlums often harass residents and law-abiding citizens working around those areas.
He said, "They harass some of our office assistants when they run errands for the organisation at times and that is disturbing. We have complained to security agencies but nothing has been done. All we were told was that the police will take appropriate action soon."
Another resident explained that initially, it was the roadside food vendors that first came to the area and while some people complained, others argued that they should be permitted to operate because low-cadre staff of organisations in the area need easy access to affordable meals.
She said, "Their actions and trespass have gone beyond limit now and if nothing is done, the situation can turn chaotic soon. The environment is gradually losing its serenity."
Wahala no dey finish! Even Ikoyi and Banana island people dey find how to #SecureIkoyi right now😢😢 pic.twitter.com/C8aubOK4kO

— Naija (@Naija_PR) April 20, 2021
Critics give knocks on social media
Nigerians have taken to Twitter to criticise the report, saying that the rich cannot extricate themselves from the problems of the poor.
For instance, Fisayo Soyombo, an investigative journalist, tweeted, "The rich who're trying to #SecureIkoyi are missing a point: they cannot extricate themselves from the problems of the poor. The escapism of having Ikoyi all to themselves is a mere phantasm; it won't happen. The rich had better be interested in the poor.
"Rather than worrying about having Ikoyi to themselves, they had better be interested in the creation  of a country that works for all, rather than just a few at the expense of the rest, else we are all in this vicious circle where Ikoyi is a little more than a glorified Ajegunle."
The rich who're trying to #SecureIkoyi are missing a point: they cannot extricate themselves from the problems of the poor.

The escapism of having Ikoyi all to themselves is a mere phantasm; it won't happen.

The rich had better be interested in the poor.
1/2

— 'Fisayo Soyombo (@fisayosoyombo) April 21, 2021
Mohammed Selim, stated, "Invaders??? Was it so difficult to see that loads of them are construction and domestic workers supposedly needed to run the supposedly high brow areas?? Your report is full of mischief & it's inciting, calling fellow citizens invaders like they need passport to go anywhere there."
Oladeinde Olawoyin, tweeted, "Absolutely. Inclusive growth and all-round development that puts every citizen irrespective of social class in decent employment/productive engagement. That way, Ikoyi will sleep in peace, just as Ajegunle would, too. But then: wouldn't that rob Ikoyi of its haughty demeanor?"
Bottomline
With the rising spate of insecurity in the country, security agencies may need to carry out further investigation to ascertain that these people do not pose a security risk to law-abiding residents and company staff in the highlighted areas; and to prevent a possible breakdown of law and order.
Nairametrics | Company Earnings
Access our Live Feed portal for the latest company earnings as they drop.