Lagos State projects monthly IGR target of N60.31 billion for 2021 fiscal year
Lagos State has set a monthly IGR target of N60.31 billion to achieve optimal performance of the 2021 budget.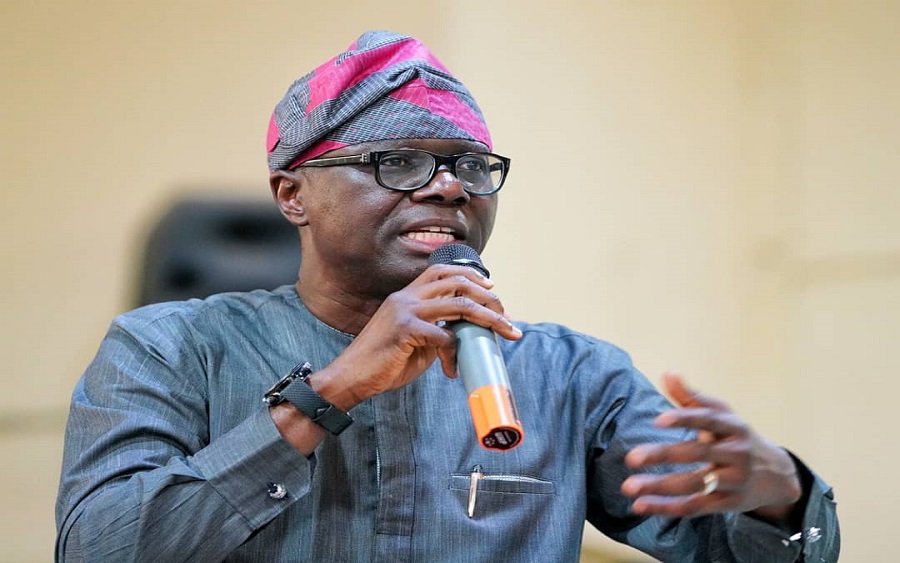 The Lagos State Government has projected a monthly target of N60.318 billion Internally Generated Revenue (IGR) for the 2021 fiscal year.
According to the News Agency of Nigeria, the disclosure was made by the Commissioner for Economic Planning and Budget, Mr. Sam Egube during a media briefing on the analysis of the 2021 budget at Alausa, Ikeja.
Mr. Egube stated that the monthly Internally Generated Revenue targets were necessary to fund the 2021 budget of the state.
READ: Lagos removes 200 shanties at Opebi to maintain planning standard, restore order
What you should know
Nairametrics earlier reported that Lagos State House of Assembly had approved the sum of N1.164 billion as the 2021 budget estimate of the state.
The budget is made up of N702.935 billion for Capital Expenditure and N460.587 billion for Recurrent Expenditure.
The deficit of N192.494billion was projected to be funded from a combination of internal and external loans.
According to Mr. Egube, the expected Total Internally Generated Revenue (TIGR) for Year 2021 is N723.817 billion, with N60.318 billion to be generated monthly.
A significant percentage of the projected TIGR, i.e. N512 billion is expected to be contributed by the Lagos Internal Revenue Service (LIRS)
READ: FIRS generates N490 billion tax revenue in July, collects 89% from non-oil sector
What they are saying
Commenting on the subject matter, Mr. Egube said:
"The total budget size is N1.164 trillion and will be funded from a total revenue estimate of N971.028 billion, comprising Total Internally Generated Revenue (TIGR) of N723. 817 billion, capital Receipts of N71.811 billion and Federal Transfer of N175.400 billion.
"We shall achieve this by expanding the tax net, simplifying the tax process, improving our transaction taxes and the appropriate use of technology in addition to improving the work environment, training and tools of our tax administration personnel. This will improve the efficiency in operations of all revenue-generating agencies.
"We believe that there are huge revenue-generating opportunities in the state: including real estates, transportation sectors and our markets generally, among others. We will continue to use data and intelligence to unravel revenue opportunities and leakages."
READ: Lagos to replace all streetlights, deploys smart led lighting across the state
Mr Egube concluded by appealing to all residents of Lagos State to never relent in fulfilling their civic responsibilities such as paying their taxes as and when due, in order to ensure the optimal performance of the budget.
2021 budget: Lagos to fund deficit of N192.49 billion with internal, external loans
Lagos to fund 2021 budget deficit of N192.494 billion by a combination of internal and external loans.
The Lagos state government has disclosed that it will fund its 2021 budget deficit of N192.494 billion by a combination of internal and external loans.
This was disclosed by the State's Commissioner for Economic Planning and Budget, Samuel Egube, while presenting the state's budget for 2021 at a media round table session.
According to him, the total revenue estimate is N971.02 billion, consisting of internal generated revenue (IGR) of N723.81 billion; capital receipts (N71.81 billion); and federal transfer of N175.40 billion.
He said, "The Lagos 2021 budget is made up of N702.93 billion for capital expenditure and N460.49 billion for recurrent expenditure, implying 60:40 capital to recurrent ratio against 2020 budget which was at 55:45 capital to recurrent ratio.
"The breakdown of Lagos recurrent expenditure shows that total personnel cost (N168.72 billion); total overhead costs (N260.07 billion); and debt charges (N31.87 billion)."
Also at the event, Commissioner for Finance, Rabiu Onalapo, stated that the state will local debt instrument through domestic bond issuance to fund the deficit in its 2021 budget.
He said, "The debts are totally tied to capital projects adding that the state's 19.8% debt to revenue ratio is projected to rise to 22% in 2021.
"This remains below the World Bank and federal government's benchmarks of 40% and 30% respectively."
Key Highlights and Projects under the Budget
Roads and other infrastructure: A provision of N166.579 billion is provided for the construction and maintenance of roads and other infrastructure within the state.
Traffic Management/Transportation: A total of N93.745 billion was budgeted under the transportation family for Blue and Red rail lines, Junction improvement all around the state, Completion of trailer parks in the state and development of quality bus corridors amongst others.
Education: The sum of N146.935 billion was budgeted for the education sector. The figure is N10.835 billion higher than the 2020 provision of N136.100 billion.
Science and Technology: Sum of N23.50 billion is provided for the building and upgrading of IT infrastructure statewide. This consists of N17.131 billion for the Smart City Project. The balance of N6.371 billion is earmarked for the e-GIS Land automation system, single billing system and ease of tax payment/levels among others.
What you should know
Babajide Sanwo-Olu, governor of Lagos, signed the 2021 Appropriation Bill into law on December 31, 2020.
This month, the Lagos State Government projected a monthly target of N60.318 billion Internally Generated Revenue (IGR) for the 2021 fiscal year.
Lagos to spend 60% of N1.16 trillion budget on capital projects
60% of Lagos State's 2021 budget will go into capital projects, says the state's Commissioner for Budget and Economic Planning.
Lagos State announced that it will increase infrastructure spending in 2021 to 60% of its budget, in a bid to repair damages inflicted by hoodlums in October following the EndSARS protests.
This was disclosed by the Lagos State Commissioner for Budget and Economic Planning, Sam Egube, in a briefing with newsmen, on Thursday.
He stated that:
"The projects would be aimed at massive infrastructure renewal and development. While we were recovering from the pandemic, the EndSARS protests and the aftermath of its hijack took us back economically and socially."
The Commissioner added that the state wanted to rise above the challenges that had been a roadblock to development in 2020, as the state would allocate to its expenditure plans through its projected IGR of N971 billion and debt finance of N192 billion for its budget servicing.
The Commissioner said N24 billion would be used to develop the Lagos Smart City project which would see the Lagos Government build 3,000KM of internet fiber network and 2,000 CCTV across the state, while healthcare is 9% of budget spending at N106 billion.
What you should know 
Nigeria's GDP growth to rebound between 1.7% and 2.0% in 2021 – United Capital report
Nigeria's GDP is expected to grow between 1.7% and 2.0% in 2021.
Nigeria's GDP is expected to grow between 1.7% and 2.0% in 2021, largely predicated on increased economic activities and improving oil market conditions.
This disclosure was made in the "Nigeria Outlook 2021 – A shot at recovery" report released by United Capital.
According to the report…
"In 2021, we expect GDP growth to rebound by 1.7% to 2.0%, buoyed by increased economic activity and some improvements in the oil market. Although the reopening of the borders in Q4 2020 should ease pressures on food prices, other structural factors such as FX market illiquidity, potential increases in petrol price, etc. may keep general prices elevated. As a result, we expect the headline inflation rate to peak at around 16.0% before pulling back, if no further policy adjustment is made.
"Again, the high base effect of the headline inflation spike in Q3 and Q4 2020 should moderate further increases in price levels. In response to rising inflation and in a bid to attract FPI inflows to the market, we imagine that the CBN would begin to tighten its monetary policy stance at some point in Q2-Q3 2021.
"On the exchange rate, we expect a potential convergence of rates when the CBN begins full intervention at the I&E window. As such, we anticipate that the parallel market will appreciate from N470/$ towards the NAFEX rate which has now been adjusted to N410/$.
"In 2021, the direction of the monetary policy would continue to drive the sentiments for stocks as regards the yield environment. Accordingly, our prognosis for the Nigerian stock market in 2021 is that domestic interest, fuelled by dividend expectations, is likely to sustain the market rally in Q1-2021. However, in the absence of foreign demand, we see a short-term bear market from Q2 to Q3-2021"
Other key highlights of the report
In the course of the year 2021, the monetary policies are expected to be flexed to stimulate the growth of the economy as well as assuage the subsisting harsh impacts of the COVID-19 pandemic.
The report succinctly states, "We imagine that monetary authorities will further ease or maintain policy rates at current levels till Q2 2021 to allow economies recover fully before contemplating tightening from Q3 2021."
The GDP of Sub-Saharan Africa (SSA) is expected to rebound in 2021, though the rate of recovery shall vary from country to country. The improved exports, as well as commodity prices are expected to drive the growth, more especially as the global demand seems to be gradually recovering from the devastating impact of the pandemic.
Bottom line
With the second wave of COVID-19 infections and imminent lockdowns in several nations amidst limited access to vaccines, the growth projections might be threatened.