New CBN guidelines ban MMOs, PSPs, Operators from receiving diaspora remittances
The Central Bank of Nigeria has issued additional guidelines for diaspora remittances in the country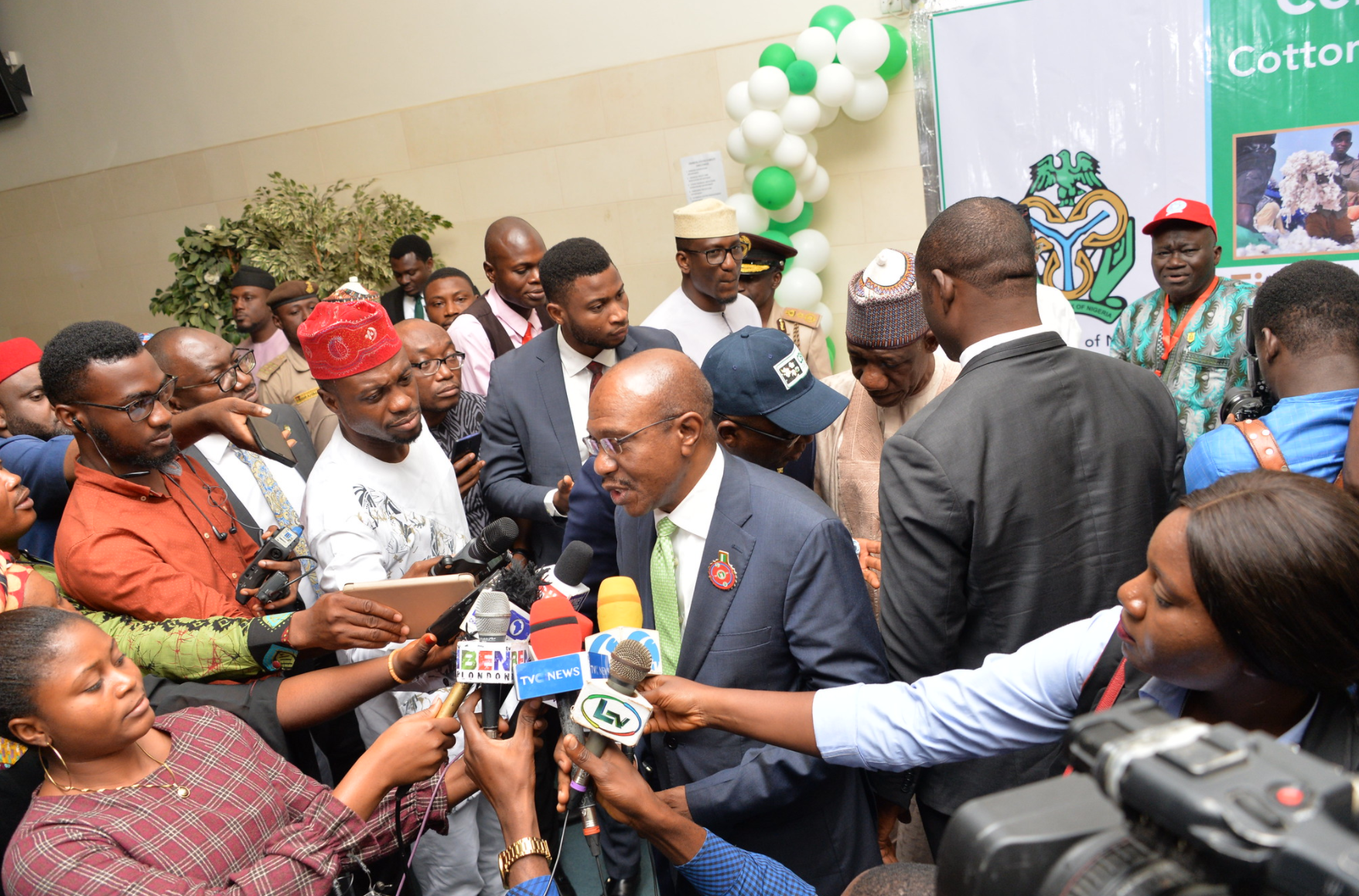 The Central Bank of Nigeria (CBN) has issued additional guidelines for diaspora remittances in the country citing infractions of its previous circular.
According to the apex bank, despite spelling out procedures "regrettably, a few operators continue to pay remittances in local currency contrary to the regulatory directive" which requires that remittances be paid in US dollars.
READ: Reasons Reps call for taxation, remittances police
Based on this, the new guidelines now stops International Money Transfer Operators (IMTO) from sending money to Mobile Money Operators and also stopped the integration of payment services providers to IMTO accounts. It also stopped switches and processors from getting involved in foreign remittances.
READ: CBN condemns receiving foreign currency in transfers
See excerpts
In light of this, the CBN hereby provides the following additional operational guidelines:
Switches and Processors should immediately cease all local currency transfers in respect of foreign remittances through IMTOs.
All MMOs are required to immediately disable wallets from receipt of funds from IMTOs.
Payment service providers are directed to cease integrating their systems with IMTOs going forward and must prevent comingling of remittances with other legitimate transactions.
All IMTOs are required to immediately disclose to beneficiaries that they exercise discretion to receive transfer in foreign currency cash or directly into their domiciliary accounts.
A central reporting portal for all foreign remittances to be managed by the Nigerian Interbank Settlement System (NIBSS) is currently under development to improve visibility of foreign remittance flows.
READ: CBN unveils sanctions on E-payment infractions, as it goes tough on banks, others
READ: More pressure on the naira as Diaspora remittances to drop by 20%
What this means
From the circular, it appears the central bank believes Nigerians are still receiving foreign remittances in naira instead of foreign currency as stipulated.
The latest circular now bans payment service providers (POS Machine operators), Mobile Money Operators, Switches, and Processors (like Interswitch, Flutterwave) from receiving diaspora remittances.
It has now gone further by cutting off whatever integration they may have had to IMTOs effectively cutting off a major source of revenues for them.
It also means anyone who wants to receive foreign remittance will only have the option of receiving it in cash or in a domiciliary account. They can no longer receive it in an online Wallet as they used to.
READ: CBN's Export Proceed Number causing huge setback for exporters
READ: Dollar Addiction: Nigerians spend over $35 billion on travel allowances
Why the CBN is doing this
The latest circular is purely targeted at controlling the distribution of dollars in the economy and eliminating what it believes to be arbitrage.
READ: Foreign investment inflow into banking sector falls by 95% in Q2 2020
The CBN believes if dollar remittances are paid directly to Nigerians, they will, in turn, sell at the black market, injecting much-needed supply that could help stabilize the exchange rate.
Before now, remittances were paid in naira while, the local agents who receive could hoard the forex in the hope that they can sell when the naira depreciates further.
It is unclear if the latest move by the CBN will work, however, the exchange rate has remained stable at N470/475 to $1 since it issued the first circular.
READ: New CBN Circular: CBN confirms only Banks can pay IMTO dollars
U.S dollar under pressure amid rising inflation
At press time, the U.S. dollar index, which tracks the U.S dollar strength against major currencies dropped by 0.12% to trade at 90.945 points.
The greenback dropped significantly against its rivals on Tuesday as currency analysts anticipated more selling pressure on the U.S dollar despite concerns that the U.S Federal Reserve might raise rates sooner than expected.
At the time of writing this report, the U.S. dollar index, which tracks the U.S dollar strength against major currencies dropped by 0.12% to trade at 90.945 points.
Currency traders and analyst anticipate the second coming of dollar strength, might not last long with inflation picking up at record levels coupled with an unlikely aggressive approach towards tightening monetary liquidity from the U.S Apex Bank.
The U.S. Dollar Index tracks the American dollar against a basket of other major currencies (like the Japanese yen, British pound sterling, Swedish Krona, and Euro). Individuals hoping to meet foreign exchange payment obligations via dollar transactions to countries like Europe, and Japan, would need to pay more dollars in meeting such obligations.
Stephen Innes, Chief Global Market Strategist at Axi in a note to Nairametrics gave valuable insights on the macros weighing on the dollar in the near term.
"It looks very much like a textbook case of US dollar weakness as the pieces are slowly falling into place for a dollar selling trend to resume.
"A deteriorating US trade deficit, a retracement in Fed. pricing, a significant upturn in European vaccination rates and upcoming growth acceleration support the view."
What to expect
The currency market is now turning more consensus by the day that the next recovery spurt should be relatively short-lived and are now deferring to the Fed's "broad-based and inclusive" labour market progress to satisfy its maximum employment objective.
Naira gains at NAFEX window as oil prices make rebound
Naira gained against the US dollar on Monday 19th April 2021 to close at N410.33/$1 as crude oil prices gained.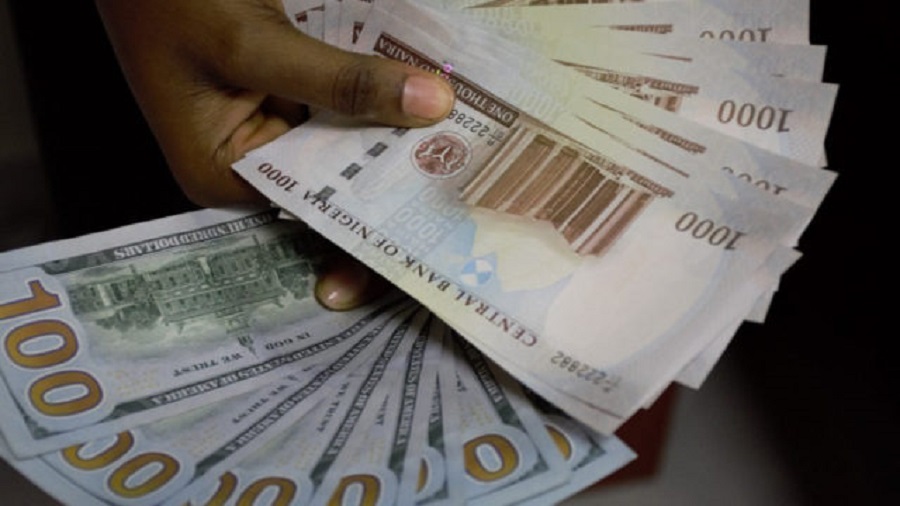 Monday, 19th April 2021: The exchange rate between the naira and the US dollar closed at N410.33 to a dollar at the Importers and Exporters window.
Naira gained against the US dollar on Monday, 19th April 2021 to close at N410.33 to a dollar. This represents a 0.16% appreciation compared to N411/$1 recorded on Friday, 16th April 2021.
On the other hand, the naira remained stable at the parallel market, as it closed at N482/$1 on Monday, 19th April 2021. Dollar supply at the NAFEX window increased from $61.52 million to stand at $69.71 million, representing an increase of 13.3%.
Notably, crude oil posted positive growth on Monday as Brent crude grew by 0.54%, and Bonny Light gained 0.37%.
Trading at the official NAFEX window
The naira gained against the US Dollar at the Investors and Exporters window on Monday to close at N410.33/$1. This represents a 67 kobo gain when compared to N411/$1 recorded on Friday, 16th April 2021.
The opening indicative rate closed at N409 to a dollar on Monday. This represents a N1.13 kobo gain, compared to N410.13/$1 recorded the previous day.
Also, an exchange rate of N437.41 to a dollar was the highest rate recorded during intra-day trading before it closed at N410.33/$1. It also sold for as low as N399/$1 during intra-day trading.
Forex turnover at the Investor and Exporters (I&E) window improved by 13.3% on Monday, 19th April 2021.
A cursory look at the data tracked by Nairametrics from FMDQ showed that forex turnover increased from $61.52 million recorded on Friday, April 16th, 2021, to $69.71 million on Monday.
Cryptocurrency watch
Bitcoin continues to record a significant downturn after hitting a record high last week. The world's most popular and sought-after digital asset, declined by 2.77% in the early hours of Tuesday to trade at $53,301.12.
Recall that the asset had dropped by 15% on Saturday and 6.1% in the hours of Monday, 19th April 2021.
As of 4:03 am on Tuesday, Bitcoin was trading at $53,301.12, representing $1,359 lesser than the close of trade on Sunday.
The entire crypto market capitalisation also slumped to $1.9 trillion, from over $2 trillion market capitalisation recorded a day before.
Crude oil gains on the back of a weak dollar
Oil prices gained marginally on, 19th April 2021 to close at $67.13 per barrel, indicating a 0.54% growth when compared to $66.77 recorded on Sunday.
The increase was attributed to a weaker US Dollar on Monday, as prices of major crude oil products recorded marginal growth across board.
The weaker U.S. dollar supported oil prices on Monday as it makes oil cheaper to buy for holders of other currencies. The gains were however limited due to the third wave of the covid-19 pandemic in India.
Brent Crude closed at $67.13 (+0.54%), WTI Crude closed at $63.48 indicating 0.54% gain, Bonny Light, $65.25 (+0.24%), OPEC Basket (+0.73%) to close at $65.21 while Natural gas also grew by 2.16% to close at $2.738.
External reserve
Nigeria's external reserve increased by 0.08% on Friday, 16th April 2021 to stand at $35.25 billion.
This represents the 19th consecutive increase in Nigeria's external reserve position, which has gained about $838.3 million since 18th March 2021, about a month ago.
Nigeria's external reserve has received a consistent boost in recent times on the back of the increase in the price of crude oil and the CBN's policy to pay Nigerians for any unit of dollar received from the diaspora.
Nigeria will hope for this increase to continue, as it will help the country to meet its accumulated obligations that have been hampered by the advent of the pandemic in the country.
Nairametrics | Company Earnings
Access our Live Feed portal for the latest company earnings as they drop.