It would be difficult to find loans to finance rail to Niger Republic – Cheta Nwanze
Finding loans to finance rail to the Niger Republic would be difficult, says Cheta Nwanze.
Cheta Nwanze, Lead Partner at socioeconomic research firm, SBM Intelligence, says that it would be difficult to find loan financiers for the proposed $1.9 billion rail project from Kano to Maradi in Niger republic.
Cheta, in an interview with Nairametrics on Friday, explained that it appears that Nigeria is more keen on the project than Niger Republic.
READ: Ghana blows hot over Nigeria's $2 billion rail project that involves Amaechi
Back story: Nairametrics reported this week that the Federal Executive Council has approved the disbursement of $1.96 billion, for the railway line from Kano in Nigeria to Maradi in Niger Republic.
According to the report, the President is also expected to commission the Warri-Itakpe standard gauge rail line, running through Kogi, Edo, and Delta States.
"Nigeria is investing so much in this rail line, given that we are Niger's 4th largest trading partner," Cheta said.
READ: FG threatens to disconnect Togo, others from electricity over $16 million debt
He added that Niger, although being landlocked already, has an existing infrastructure for its imports and export services, which is much better utilized than Nigeria's export infrastructure.
"The majority of their imports from France, China, and the USA come in via the port of Lome, precisely because the port in Lome works, and the rail link in Togo is much better than ours.
"Nigeria, on the other hand, has let its Apapa port to become a wreck, while transportation between Lagos and Kano/Jibia is a nightmare, if we're being charitable with words."
(READ MORE: Trade and Investments, a way out of Nigeria's economic troubles – Fola Fagbule)
According to him, with the reality of the Apapa congestion and other factors, finding fund for such project, when debt to service ratio is high and amidst reduced oil revenue, will be difficult.
READ: Local refining; A panacea for Nigeria's reliance on imported refined products
"With these realities in mind, I find it difficult to imagine who will extend such a loan to Nigeria, especially since, as far as all the information available to me indicates, Niger does not seem as keen on pushing this as Nigeria does," he added.
However, the media aide to President Buhari, Garba Shehu, disclosed that the Federal Government is not constructing a rail line from Nigeria linking Kano-Dutse-Maradi into the Niger Republic, as it will only stop at the designated border point.
READ: NDDC Probe: Senate orders IMC to refund N4.9 billion illegal payments
Maradi is 55km from the Katsina border Town of Jibia.
Lagos State inaugurates 9-member committee to boost Entertainment & Tourism
The Lagos State Government inaugurated a Committee Chaired by Veteran actor, Richard Mofe-Damijo, to boost tourism and entertainment in the state.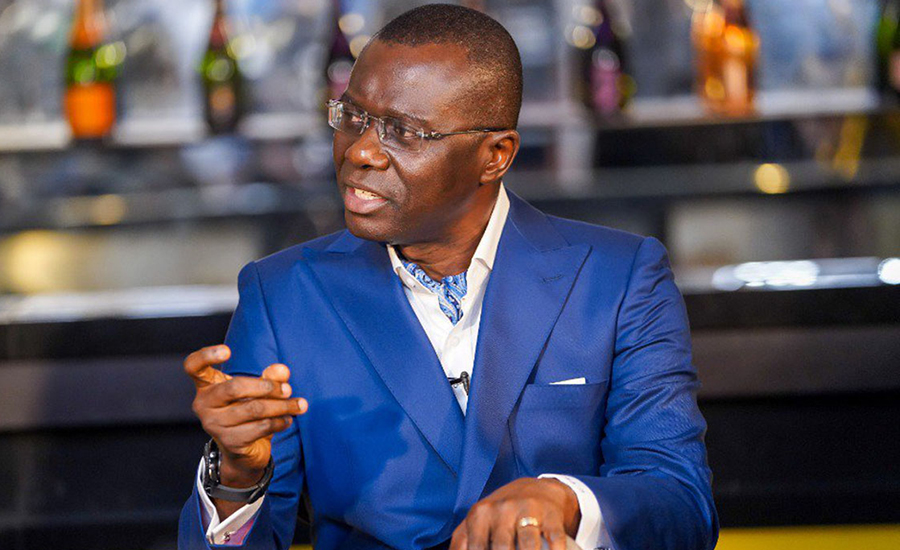 The Lagos State Government inaugurated a Committee Chaired by veteran actor, Richard Mofe-Damijo, to boost tourism and entertainment in the state.
The Committee was inaugurated by Lagos State Governor, Babajide Sanwo-Olu on Wednesday at the Lagos House in Marina, citing that intervention and schemes by the state Committee will boost and fund the sector most affected by the pandemic.
Veteran Nollywood actor, Richard Mofe-Damijo, is the Chairman of the nine-member committee. Other entertainment sector members of the Committee include Tunde Kelani, Mo Abudu, Kunle Afolayan, Peace Anyim-Osigwe; while government representatives in the Committee are Adebukola Agbaminoja, Ferdinand Tinubu, Taju Olajumoke and Mrs Funke Avoseh.
What the State Government said
"The scheme is to support creative ideas of movie and entertainment producers, who are constrained by funds to bring their concepts into reality. Applicants are to be supported with funding based on the financial plans of their projects, the grant may be as much as N40 million for each beneficiary.
This is a signpost of all pockets of intervention we have created for the development of creativity and the tourism sector. This is with the belief that we can further raise the status of our creative output and commercialise the returns to a level where it can compete with Hollywood and Bollywood.
We realised most of our film production experts and directors face a lot of funding impediments. We are intervening to close this gap and bring credible veterans who have the knowledge and have demonstrated capacity in the industry to drive this project," Sanwo-Olu said.
The Governor added that the State carefully selected five key practitioners in the industry to lead, to be supported by four government officials to limit bureaucracy for the committee to achieve its objectives.
He said the state wants to create entertainment and tourism business leaders who will use their creativity to enhance the market share of the sector.
"We want to support industry practitioners to raise capacity, support development of local content and discourage the action of taking proceeds from the industry out of the country, thereby denying local practitioners the benefits of their talents," the Governor said.
What you should know
Recall Nairametrics reported last year that the Lagos State Governor, Babajide Sanwo-Olu, announced the approval of a N1 billion seed capital for investment in the tourism and hospitality sector in the state. The N1 billion seed capital is to help drive new growth in that sector.
PayPal post its strongest Q1, with net profits of $1.10 billion
PayPal currently has 392 million active accounts with net profit in Q1 rising to $1.10 billion.
The fintech juggernaut posted impressive growth in its revenues in Q1 bolstered by the growing usage of the digital economy. PayPal stated it had revenues of $6.03 billion in Q1 and earnings per share of $1.22, which outperformed market analysts' forecast of $1.01.
Altogether PayPal currently has 392 million active accounts with net profit in Q1 rising to $1.10 billion from $84 million a year earlier.
The company is riding high taking into consideration that online shopping hit a record high spurred by COVID-19, though some market pundits argue that such could change as the pandemic eased. Still, PayPal's stellar performance does not look likely to succumb to that prediction anytime soon.
Highlights of PayPal Q1 earning results
Earnings per share: $1.22, adjusted, vs. $1.01 per share expected in a Refinitiv survey of analysts.
Revenue: $6.03 billion vs. $5.90 billion expected by Refinitiv.
Total payment volume: $285 billion vs. $265 billion expected in a FactSet survey.
"Our strong first-quarter results demonstrate sustained momentum in our business as the world shifts into the digital economy," said CEO Dan Schulman in a statement.
The company's impressive performance was also reflected in the addition of 14.5 million new active accounts, with 1.5 million new merchant accounts included, bringing the total merchant accounts to 31 million globally.
"Our record-breaking first quarter results underscore the ongoing strength, diversification, and relevance of our scaled, two-sided, global payments platform. We are raising our FY'21 guidance based on these strong results." John Rainey the CFO added.
Consequently, Paypal has upgraded its service offerings with the option of the ability for splitting up purchases and paying them off for a period of time as well as the ability to purchase and sell, Bitcoin, Ethereum, Litecoin, Bitcoin Cash.
Recent price actions reveal PayPal rose as high as $259.55 in extended New York trading after the announcement was made thereby posting gains of 4.65%.