Trade and Investments, a way out of Nigeria's economic troubles – Fola Fagbule
Fagbule said export trade is a legitimate way to boost FDI and FX liquidity.
Fola Fagbule, Senior VP and Head Advisory at Africa Finance Corporation said legitimate export trade and investment is a viable way out of Nigeria's economic burdens and would move Nigeria away from crude oil dependence.
He disclosed this while speaking at a webinar organised by Nairametrics titled, "Economic Outlook: Projecting Nigeria's Recovery".
READ: Amaechi believes Chinese loan probes may hinder investment into Nigeria's infrastructure
Fagbule said 42% of Nigeria's GDP is trade, telecoms, I.T, Service economy and others, and boosting the sectors is a way to improve Nigeria's economy as the country battles a GDP decline due to the global COVID-19 pandemic.
He added that Nigeria is below her peers in Africa in investment as a percentage of GDP. "Gabon's investment as a percentage of GDP is 30%, Nigeria is less than 14%," he said, citing the performance of Africa Finance Corporation's investments in Gabon.
He said that if Nigeria doubles its investment as a percentage of GDP, it could reach $60 billion annually, adding that the investment focus should be on drivers of trade.
READ: Flying Doctors to raise $1 billion to invest in African Healthcare
" Gabon's success was about facilitating export trade," he said, adding that Nigeria can mirror same objectives, which would boost infrastructure investments to achieve success in export trade.
Citing the present capital expenditure of the Nigerian government which is not sufficient to combat Nigeria's economic burdens, he said export trade is a legitimate way to boost FDI and FX liquidity as infrastructure is a major focus on making export trade work.
On ways of attracting foreign investments to boost trade in the country, he said, "the best way to attract foreign financing to Nigeria is to tie it to projects.
READ: Nigeria's export earnings dropped to $13.39 billion in April due to COVID-19 – CBN
"Viable projects that are well structured can also catalyze private investors to fund private projects. We need to change direction to financing specific projects."
Fagbule said that such specific financing for projects include Nigeria's Electricity infrastructure upgrade project with SIEMENS, which Nairametrics reported last month as a $2 billion power deal, under the Presidential Power Initiative (PPI), with 85% of funding from a consortium of banks, and guaranteed by the German government through credit insurance firm, Euler Hermes.
Download the Nairametrics News App
Naira falls at black market as dollar supply drops
At the black market,  the Naira depreciated against the dollar to close at N465/$1 on Wednesday.
Forex turnover drops by 47.5% as Nigeria's exchange rate at the NAFEX window appreciated against the dollar to close at N385.67/$1 during intra-day trading on Wednesday, October 28.
Also, the naira depreciated against the dollar, closing at N465/$1 at the parallel market on Wednesday, October 28, 2020, as businesses open up after relaxation of the curfew initially imposed to curtail the widespread violence that followed the hijacked #EndSARS protests.
This is also as businesses shut down due to the outbreak of violence in Lagos and some parts of the country during the protests against the special anti-robbery unit (SARS) and police brutality by the Nigerian youths.
Parallel market: According to information from Abokifx – a prominent FX tracking website, at the black market where forex is traded unofficially, the Naira depreciated against the dollar to close at N465/$1 on Wednesday. This represents a N2 drop when compared to the N463/$1 that it exchanged for on Tuesday, October 27.
The local currency had strengthened by about 7.8% within the one week in September at the black market, as the CBN introduced some measures targeted at exporters and importers, in order to try to boost the supply of dollars in the foreign exchange market, and reduce the high demand for forex by traders.
The CBN has sold over $500 million to BDCs since they resumed forex sales on Monday, September 7, 2020. This was expected to inject more liquidity to the retail end of the foreign exchange market and discourage hoarding and speculation.
However, the exchange rate against the dollar has remained volatile after the initial gains made, following the CBN's resumption of sales of dollars to the BDCs.
The President of the Association of Bureau De Change Operators, Aminu Gwadebe, said he expects the impact of the extra liquidity in the market to be gradual.
Despite the drop in speculative buying of foreign exchange, the huge demand backlog by manufacturers and foreign investors still puts pressure and creates a volatile situation in the foreign exchange market.
NAFEX: The Naira appreciated against the dollar at the Investors and Exporters (I&E) window on Wednesday, closing at N385.67/$1.
This represents a 33 kobo gain when compared to the N386/$1 that it exchanged for on Tuesday, October 27.
The opening indicative rate was N385.89 to a dollar on Wednesday. This represents a 97 kobo drop when compared to the N384.92 that was recorded on Tuesday.
The N393.42 to a dollar is the highest rate during intraday trading before it closed at N385.67 to a dollar. It also sold for as low as N380/$1 during intraday trading.
Forex turnover: Forex turnover at the Investor and Exporters (I&E) window declined by 47.5% on Wednesday, October 28, 2020.
According to the data tracked by Nairametrics from FMDQ, forex turnover dropped from $138.60 million on Tuesday, October 27, 2020, to $73.01 million on Wednesday, October 28, 2020.
The CBN is still struggling to clear the backlog of foreign exchange demand, especially by foreign investors wishing to repatriate their funds.
The drop in dollar supply after the previous trading day's huge increase reinforces the volatility of the foreign exchange market. The supply of dollars has been on a decline for months due to low oil prices and the absence of foreign capital inflow into the country.
As part of the measure to check forex abuse and check illegal transactions, the CBN last month directed the freezing of accounts of about 38 companies.
The average daily forex sale for last week was about $169.93 million, which represents a huge increase from the $34.5 million that was recorded the previous week.
Total forex trading at the NAFEX window in the month of September was about $1.98 billion, compared to $843.97 million in August.
The exchange rate is still being affected by low oil prices, dollar scarcity, a backlog of forex demand, and a shaky economy that has been hit by the coronavirus pandemic.
COVID-19 Update in Nigeria
On the 28th of October 2020, 147 new confirmed cases and 4 deaths were recorded in Nigeria
The spread of novel Corona Virus Disease (COVID-19) in Nigeria continues to record significant increases as the latest statistics provided by the Nigeria Centre for Disease Control reveal Nigeria now has 62,371 confirmed cases.
On the 28th of October 2020, 147 new confirmed cases and 4 deaths were recorded in Nigeria, having carried out a total daily test of 3,270 samples across the country.
To date, 62,371 cases have been confirmed, 58,095 cases have been discharged and 1,139 deaths have been recorded in 36 states and the Federal Capital Territory. A total of 617,750 tests have been carried out as of October 28th, 2020 compared to 614,480 tests a day earlier.
COVID-19 Case Updates- 28th October 2020,
Total Number of Cases – 62,371
Total Number Discharged – 58,095
Total Deaths – 1,1139
Total Tests Carried out – 617,750
According to the NCDC, the 147 new cases were reported from 12 states- Lagos (82), FCT (20), Rivers (9), Kaduna (8), Plateau (8), Benue (5), Edo (3), Kano (3), Nasarawa (3), Taraba (3), Ogun (2), Bauchi (1).
Meanwhile, the latest numbers bring Lagos state total confirmed cases to 21,017, followed by Abuja (6,028), Plateau (3,622), Oyo (3,433), Rivers (2,790), Edo (2,657), Kaduna (2,633), Ogun (2,016), Delta (1,813), Kano (1,746), Ondo (1,666), Enugu (1,314),  Kwara (1,069), Ebonyi (1,049), Katsina (952), Osun (923), Abia (898), Gombe (883).  Borno (745), and Bauchi (711).
Imo State has recorded 616 cases, Benue (491), Nasarawa (482), Bayelsa (403),  Ekiti (332), Jigawa (325), Akwa Ibom (295), Anambra (277), Niger (274), Adamawa (257), Sokoto (165), Taraba (143), Kebbi (93), Cross River (87), Yobe (82), Zamfara (79), while Kogi state has recorded 5 cases only.
READ ALSO: COVID-19: Western diplomats warn of disease explosion, poor handling by government
Lock Down and Curfew
In a move to combat the spread of the pandemic disease, President Muhammadu Buhari directed the cessation of all movements in Lagos and the FCT for an initial period of 14 days, which took effect from 11 pm on Monday, 30th March 2020.
The movement restriction, which was extended by another two-weeks period, has been partially put on hold with some businesses commencing operations from May 4. On April 27th, 2020, Nigeria's President, Muhammadu Buhari declared an overnight curfew from 8 pm to 6 am across the country, as part of new measures to contain the spread of the COVID-19. This comes along with the phased and gradual easing of lockdown measures in FCT, Lagos, and Ogun States, which took effect from Saturday, 2nd May 2020, at 9 am.
On Monday, 29th June 2020 the federal government extended the second phase of the eased lockdown by 4 weeks and approved interstate movement outside curfew hours with effect from July 1, 2020. Also, on Monday 27th July 2020, the federal government extended the second phase of eased lockdown by an additional one week.
On Thursday, 6th August 2020 the federal government through the secretary to the Government of the Federation (SGF) and Chairman of the Presidential Task Force (PTF) on COVID-19 announced the extension of the second phase of eased lockdown by another four (4) weeks.
READ ALSO: Bill Gates says Trump's WHO funding suspension is dangerous
Nigeria's treasury bills rate falls to 0.5% per annum
Nigeria's treasury bills rate was oversubscribed despite falling to 0.5%.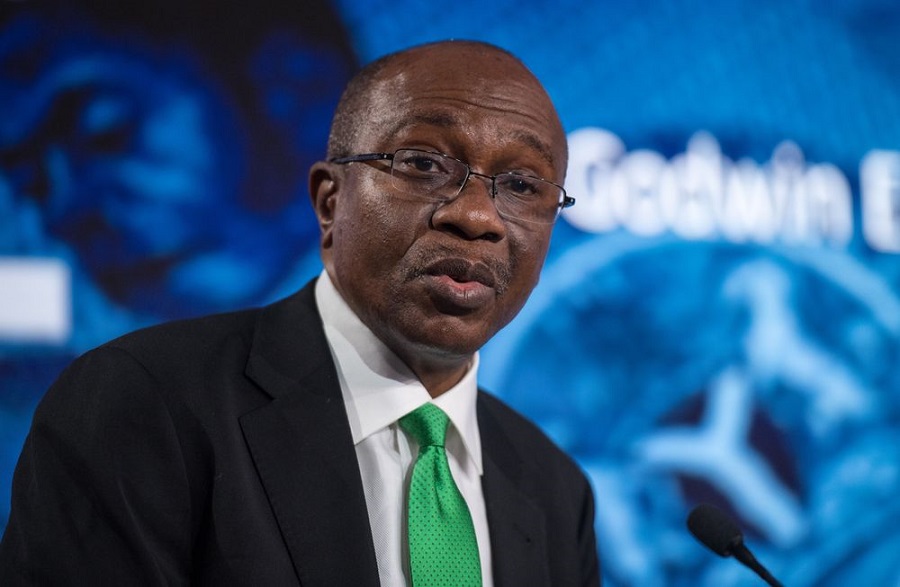 The latest treasury bills auction by the Central Bank of Nigeria reveals a 91-day bill sold for an interest rate of 0.34% one of the lowest in the history of the auction.
Treasury bills rate has fallen sharply since the central bank switched monetary policy from fighting inflation and attracting foreign portfolio inflows to boosting domestic credit. The CBN has frequently deployed heterodox policies over the years adopting what Nairametrics research has come to characterize as Meffynomics.
In the last action two weeks ago treasury bills stop rates for a 91-day bill was 1%. The latest auction also reveals 182 and 364-day bills have fallen to 0.5 and 0.98% respectively. Despite the drops, subscription rates for the bills more than doubled the actual bills on offer. For example, N84.8 billion subscription as against N49.8 billion for a 91-day bill. Even more shocking was the one year bill with investors staking a whopping N694.9 billion in subscription against N93.9 billion on offer.
What this means: The current rates are the closest we have seen to 0% suggesting that investors are willing to earn next to nothing rather than take risks in a failing economy.
Nigeria's inflation rate is 13.71% and galloping towards stagflation. Nigeria is expected to announce it is formally in a recession in the coming weeks as the National Bureau of Statistics collates its data.
Billions have poured into the stock market in recent weeks as investors search for investments with better yields.
However, there are limited stocks out there that can guzzle up the hundreds of billions of naira available for investing.