Siemens' $2 billion power deal to save Nigeria over $1 billion annually – FG
Siemens will provide general technical training for employees of DISCOs, TCN, and regulators.
The Federal Government of Nigeria has revealed that the Siemens $2 billion power deal, under the Presidential Power Initiative (PPI), will save the nation over $1 billion annually.
The nation, according to the Minister of Finance, Zainab Ahmed, loses over $1 billion annually due to technical and commercial inefficiencies along the electrification value chain. She said: "The PPI will help eliminate these inefficiencies and unlock economic value for the country."
READ: Senate says agreement with Azura power plant is a drain on nation's resources
Back story:  On July 29, Nairametrics reported that the Federal Government has approved the sum of N8.64 billion as part of counterpart funding for the Presidential Power Initiative (PPI), which is also known as the Siemens Project.
Tolu Ogunlesi, a media aide to President Muhammadu Buhari had said that the approval of Phase 1 of the PPI includes projects in transmission, distribution, metering, simulation & training.
He said, "This Phase 1 focused on "quick-win" measures to increase the end-to-end operational capacity of Nigeria's electricity grid to 7 GW. Transmission projects proposed under Phase 1 include 132/33 kV Mobile Substations; 132/33 kV(60 MVA) Transformers, and Containerized GIS Substations."
READ MORE: 2020 Q2 Analysis: Conoil Plc, hanging by the thread
Structure of the PPI funding:
85% from a consortium of banks, guaranteed by the German government through credit insurance firm, Euler Hermes.
15 % of FG's counterpart funding.
2–3 years moratorium.
10–12 years repayment, at concessionary interest rates.
Saleh Mamman, Minister of Power, said, "This significant, timely and high-level intervention between President Buhari and Chancellor Merkel addresses critical infrastructure deficits in the value chain and helps reposition the power sector to become more attractive, viable and investable."
The PPI project aims to upgrade the electricity network to achieve an operational capacity of 25,000 megawatts (MW) from the current average of around 4,500 MW, through a series of projects spanning three phases.
READ: NCDMB launches LPG Composite Cylinder Manufacturing plant in Bayelsa
Details of the project
Siemens will begin pre-engineering works for the transmission, distribution and meter data management systems (MDMS) infrastructure across the country, to enable the development of a functional, efficient and reliable electricity grid system. Comprehensive studies and power system analysis software for the Nigerian utilities are also included.
Below are the three phases of the project:
Phase 1 of the PPI will focus on essential and quick-win measures to increase the system`s operational capacity to 7,000 MW and to significantly reduce the ATC&C financial losses. As part of Phase 1, Siemens will provide general technical training on core competency areas as well as training for employees of Nigeria's 11 electricity distribution companies, the Transmission Company of Nigeria, and regulators, on all the equipment and software being provided by Siemens. It also includes the upgrading of 105 substations, construction of 70 new substations, installation of 35 new power transformers, laying of 5,109 kilometres of distribution lines and installation of 3,765 distribution transformers in different parts of Nigeria.
Phase 2 will target the remaining network bottlenecks to enable full use of existing generation and distribution capacities, bringing the systems operational capacity to 11,000 MW.
Download the Nairametrics News App
Phase 3 will develop the system up to 25,000 MW in the long-term. This includes upgrades and expansions in both generation, transmission and distribution.
Despite more than 8,000 MW of operational power generation capacity in the country, only an average of 4,500 MW reliably reaches consumers. This inadequate power supply results in regular brownouts and blackouts and has restrained Nigeria's economic development. Raising Nigeria's operational electricity capacity to 25,000 MW will power various industries and businesses, as well as significantly improve access and reliability of power supply to the Nigerian people.
Nigeria imported over 55% of cooking gas consumed in October 2020
55.47% of cooking gas consumed by Nigerians in October 2020 was imported, according to a recent report by the PPPRA.
Nigeria imported 55.47% of cooking gas, known as Liquefied Petroleum Gas (LPG), consumed in October 2020, with the remaining 44.53% sourced and supplied locally.
This is according to the monthly LPG supply data, provided by the Petroleum Products Pricing Regulatory Agency (PPPRA). The data confirmed steady growth in the import of LPG, compared with the previous month (19.6%) and the corresponding period of 2019 (13.2%).
Data released by the PPPRA indicated that the total quantity of LPG both imported and sourced locally in October 2020 was 123.27 thousand Metric Tonnes in Vacuum (MT (Vac)).
Out of this, 68.37 thousand MT (Vac) was imported, and 54.90 thousand MT (Vac) was sourced locally.
(READ MORE: EndSARS: A day by day timeline of the protest that has brought Nigeria to its knees)
Imports grew by 19.6% in October, compared with September and by 13.2% compared to the corresponding period of 2019.
On the other hand, LPG sourced locally declined by 30.8%, compared with the previous month. However, it grew significantly by 219.3% compared with the corresponding period of 2019.
NIPCO, with Port of Discharge at BOP, Apapa and PWA, Lagos, was the highest importer of the commodity into the country in October 2020, with 32.67 thousand MT (Vac) of LPG, representing 47.8% of the total import and 26.5% of total LPG supplied in the period under review.
The other importers, according to the data, includes Matrix Energy, 12.46 thousand MT (Vac); Algasco LPG Services Limited, a subsidiary of Vitol, 13.82 thousand MT (Vac); Prudent, 5.63 thousand MT (Vac); and Hyson, 3.80 thousand MT (Vac).
The origin of the imported LPG was the USA and Equatorial Guinea. The USA supplied 50.27 thousand MT (Vac), representing 73.5%, while Equatorial Guinea supplied 18.10 thousand MT (Vac), representing 26.5%. Imported LPG was discharged at BOP, Apapa; Matrix Jetty, Warri; PWA, Lagos, and Prudent Energy Jetty, Oghara.
(READ MORE: FG gives reasons for fuel subsidy removal, discloses alternative to kerosene)
NIPCO was responsible for 26.42 thousand MT (Vac) of the total 54.90 thousand MT (Vac) sourced locally in October 2020; Algasco sourced 13.20 thousand MT (Vac); Stockgap Fuels Limited sourced 8.19 thousand MT (Vac), and Rainoil sourced 7.08 MT (Vac).
The origin of the locally sourced LPG was NLNG, Bonny and BRT. NLNG supplied 47.82 thousand MT (Vac), representing 87.1%; while BRT supplied 7.08 thousand MT (Vac) representing 12.9%. Local LPG was discharged at PWA, Lagos; Rainoil Jetty, Lagos; Lister Jetty, Apapa; and Stockgap Jetty, Port Harcourt.
What this means
The 30.8% decline in local supply compared to the previous month is particularly worrying, considering the huge proven gas reserves in the country estimated at over 200 trillion cubic feet.
However, the 219.3% increase compared to the corresponding period in 2019 may mean that all is well. The 55.1% increase in locally sourced LPG from 35.40 thousand MT (Vac) in August to 54.90 thousand MT (Vac) in October 2020 appears to further confirm there may be no cause for alarm.
Notwithstanding the improvement, the country needs to make concerted efforts towards developing facilities and capabilities needed to improve local production of LPG, since it has abundant gas reserves.
What you should know
It may be argued that efforts are being made towards improving on what is currently obtainable. In this context, Nairametrics reported that the country has increased its LPG storage capacity to 69,968 Metric Tonnes. The latest addition being the 8,400 MT Tonnes capacity built by Techno Oil in Kirikiri, Lagos.
Buhari to commission phase 1 of brand new refinery this week
President Buhari is set to commission the first phase of a new petroleum refinery located in Imo State.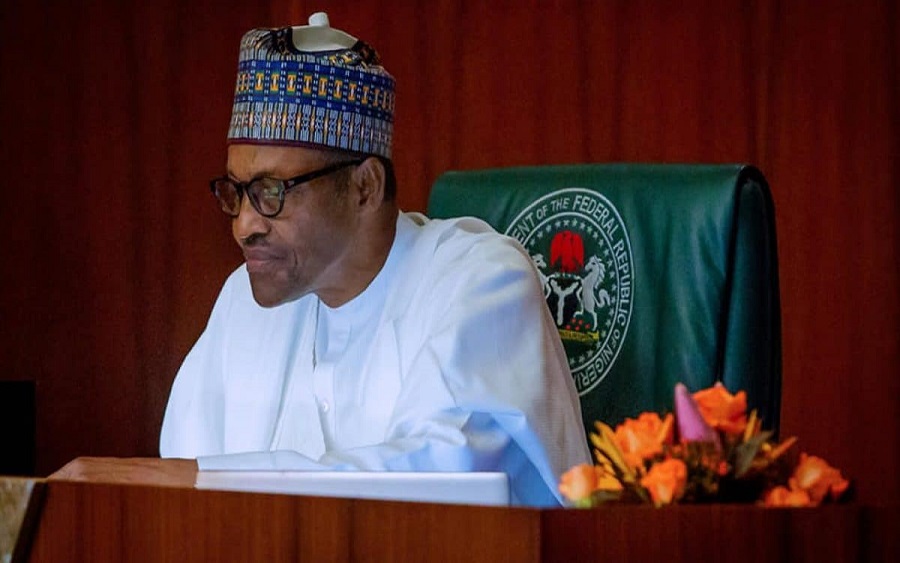 President Muhammadu Buhari is expected to commission the first phase of a brand new petroleum refinery, which is located at Ibigwe, Imo State and owned by oil and gas integrated firm, Waltersmith Limited, this week.
The Federal Government holds a stake in the refinery, following an investment by the Nigerian Content Development and Monitoring Board (NCDMB).
READ: Leo Stan Ekeh, the whiz who launched Nigeria's first locally manufactured computers
This disclosure was made by the presidency through a tweet post on his official Twitter handle on Sunday, November 21, 2020.
The presidency in its tweet post said, "This week President Muhammadu Buhari will commission the first phase of a brand new petroleum refinery by WalterSmith Limited, located at Ibigwe in Imo State. The Nigerian Government holds a stake in the refinery, following an investment by NCDMB."
READ: Irate Nigerians drag Imo State Governor for snubbing Innoson Vehicles
The phase 1 of the project is the delivery of 5,000 barrels per day (BPD) Modular capacity refinery that is strategically located near the existing flow station and will process the circa 6,000 barrels of oil equivalent per day (boepd) currently produced by the upstream business to the readily available market in the south-eastern part of Nigeria.
This is expected to contribute about 271 million litres of refined products including Diesel, Naptha, HFO and Kerosene annually to the domestic market and create both direct and indirect jobs particularly within the host communities.
READ: Dangote urged to extend investments to Tanzanian oil industry
The second phase is the delivery of 25,000 BPD crude and condensates refinery; an upgrade on the 5,000bpd modular refinery.
The project is still at an early stage of development but is designed to produce the following products: gasoline, diesel, LPG, kerosene and aviation fuel.
READ: CAC to implement new technology for business registration, customers to print certificates
This is a huge boost to the Federal Government's efforts to increase the country's refining capacity of petroleum products and stop its importation.
Apart from the 650,000 barrels per day Dangote refinery that is expected to come on stream, there are several other modular refineries that are expected to take off.
READ: CBN grants licenses to 3 Payment Service Banks
Explore Data on the Nairametrics Research Website
This week President @MBuhari will Commission the first Phase of a brand new Petroleum Refinery by WalterSmith Limited, located at Ibigwe in Imo State. The @NigeriaGov holds a stake in the Refinery, following an investment by @OfficialNCDMB: https://t.co/BMlW8p8gMR

— Presidency Nigeria (@NGRPresident) November 22, 2020
NNPC to declare dividend in 2020 despite Covid-19 pandemic
NNPC GMD has said that he is hopeful that the corporation will declare dividends in 2020.
The Group Managing Director, Nigerian National Petroleum Corporation (NNPC), Mele Kyari, has said that he is hopeful that the corporation will declare dividends in 2020, despite the challenges posed by the outbreak of coronavirus pandemic.
According to a statement from NNPC's Twitter handle, this was disclosed by Kyari while speaking at an interactive session with the National Association of Energy Correspondents (NAEC), in Abuja on Friday.
READ: Another insurance firm blames COVID-19 for late filing of financial report
He said, "Our vision is that NNPC will become a company of excellence and declare dividends to Nigerians and shareholders. We are optimistic that at the end of 2020, NNPC will declare dividends to Nigerians in spite of the impact of the COVID-19 pandemic."
Mr Kyari said that accountability and transparency were key to turning NNPC into an efficient and profit-oriented enterprise.
He said that it was what informed the decision of the corporation to publish its operational and financial reports monthly.
READ: Senate to investigate CBN over non-remittance of over N20 trillion stamp duty charges
Mr Kyari said: "NNPC has never published its audited financial statement in 43 years. We came and started doing that and released the 2018 financial statement. We were not afraid of doing that and there were a lot of criticisms that we lost money in refinery operations and pipeline business.
"We went ahead and published the 2019 audited report and was [sic] able to learn and cut cost and became more efficient. There is no company in the country which has cut its losses within one financial year by N800 billion. We have improved efficiency by cutting 97% in our losses.
READ: NNPC releases audited financial statements, refineries record losses of N154 billion
"These are truly difficult times for our industry. But I am proud to say that we're able to maintain our obligations to the Federation Account for seven months without any fail despite the huge impact of the Covid-19 pandemic on the oil and gas industry," he said.
This appears to be a departure from the past when the meeting of the Federation Accounts Allocation Committee between the Federal Government and State Governments were sometimes stalled due to disagreements over alleged non-remittance of some funds to the Federation Account by the NNPC.
READ: Banks defy headwinds, earn more than N260 billion profits in Q1 2020
GMD @MKKyari: "Our vision is that #NNPC will become a company of excellence and declare dividends to Nigerians and shareholders. We are optimistic that at the end of 2020, #NNPC should be able to declare dividends to #Nigerians in spite of the impact of the COVID-19 pandemic." pic.twitter.com/Oyt45oWOmp

— NNPC Group (@NNPCgroup) November 21, 2020
GMD @MKKyari: "#NNPC has never published its audited financial statement in 43 yrs.We came & started doing that & released the 2018 financial statement.We were not afraid of doing that & there were a lot of criticisms that we lost money in refinery operations & pipeline business" pic.twitter.com/yf6Ybha7KX

— NNPC Group (@NNPCgroup) November 21, 2020