2020 Q2 Analysis: Conoil Plc, hanging by the thread
Conoil must stay aware and strive in Q3 to maintain a positive net cash position.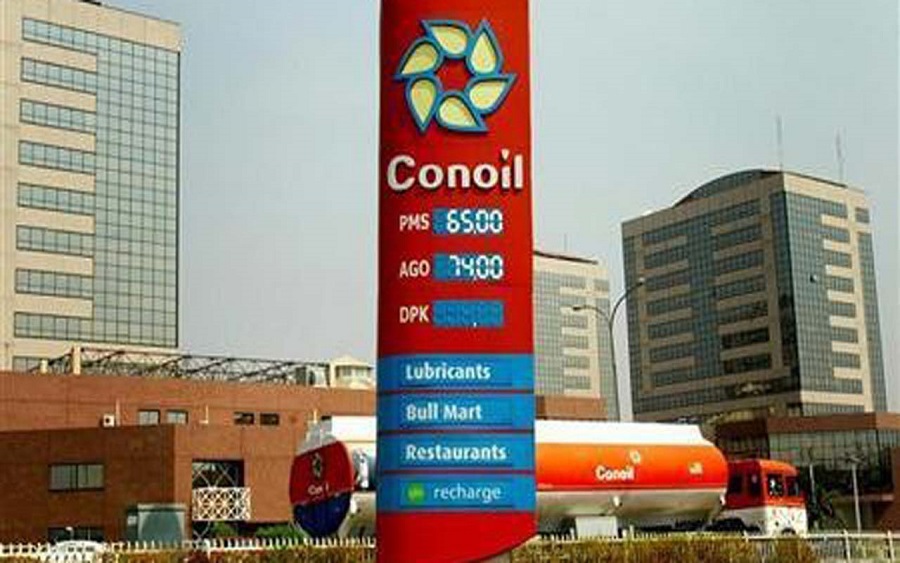 A profit decline worth over N600 million within a 1-year period is more than enough to throw any concerned shareholder in a frenzy. Sadly, this is the reality for Conoil Plc, according to its latest unaudited earnings report.
The company's Q1 2020 result seemed impressive, with about N260 million worth of profit after tax (PAT) reported. Ideally, this ought to have been a sign of good performances for the subsequent quarters of the year. Unfortunately, this hasn't quite been the case.
The appalling nature of the second quarter (Q2) results was partly caused by the COVID-19 pandemic, as well as the recent reduction in fuel pump price by the federal government. As you may well know, the virus hit Nigeria at the start of April 2020, thereby ushering Q2 economic activities and operations into a compulsory lockdown. These notwithstanding, no one could have anticipated a revenue plunge 70% deep in the span of 6 months between Q1 and Q2.
Conoil Plc has an impressive reputation as a market leader playing in Nigeria's downstream oil and gas sector. Due to the company's positioning in the downstream sector, it is seldom directly affected by events in the often volatile global oil market… until now.
The Nigeria-based company was also hit hard when the federal government decided to allow market forces to determine the price of the pump in the country. The price was reduced to 125p/ltr from 145 p/ltr in late March this year. This contributed to the derisory N19.3 billion posted as Q2 revenue.
The oil giant is in the business of marketing, distributing, and manufacturing under three business products, representing its operating segments. They market refined petroleum products and manufacture lubricants and household Liquified petroleum gas (LPGs) for domestic and industrial use. The three segments; White products (PMS, DPK, LPFO AGO), Lubricants, and Liquefied petroleum gas (LPG), individually and respectively experienced poor turnover in Q2.
Worst quarter
Conoil's recently released financial statement exposes arguably its worst Q2 figure in a couple of years, with Profit after tax (PAT) standing at a paltry N78.3 million. This pales significantly in comparison to Q1 PAT figure of N260 million representing a colossal 70% negative change and an 88.9% decline when compared to Q2 of 2019 with PAT of N707 million.
Revenue for the H1 peaks at N57.5 billion (although comparatively way below H1 2019 at N72 billion YoY) with Q2 Contributing a meager 16% N19.3 billion. Fundamental analysis of the financials, exposes that the sporadic shrink in turnover for Q2 could be attributable to these two major reasons. Firstly, the general lull in economic activities sponsored by the COVID-19 pandemic. This affected CONOIL's marketable segment, halving the sales figures for white products by approximately 50% from N36.5 billion to N18 billion in Q1 & Q2 respectively. Manufactured lubricants also experienced a 7.7% dip in Q2 at N1.2 billion from N1.7 billion in Q1.  The second cause as hitherto stated was the reduction in fuel pump price N145 to N125, for the first time since 2016.
The impact of such a decline in revenue is humongous. It questions the company's ability to effectively service its debt obligations in the next quarter as well as providing adequate cover for its cost of sales and other expenses.
Investors are reputed to be ruthless pragmatics who accord more importance to the fine-prints than selling price when making purchasing decisions. Thus they often would place emphasis on the statement of cash flow as opposed to the income statement.
Conoil must stay aware and strive in Q3 to maintain a positive net cash position since Q1 & Q2 bear negative balances of N2billion and N1.2billion respectively. Negative cash flow is always a worrying omen. With current ratio for Q2 at 1.47:1 indicating the Oil giant's relatively unconvincing ability to comfortably settle its liquidity problems if they arise.
Briscoe Motors: Pioneer dealer of Toyota automobile in Nigeria suffers N1.27billion loss
The Auto dealer has a working capital deficit of N14.76bn, driven by a bank overdraft of N15.76bn 
Briscoe Motors has sent its audited financial results to the Nigerian Stock Exchange. The results revealed that the auto dealer suffered a loss of N1.27 bn in 2019. 
According to the report released by the exchange today, the company's performance is an improvement, when compared with the N2.18bn loss, the company reported in 2018. 
Highlights 
Revenue increased by 33

.9

%

 

Cost of sales increased 41

.8

%

 

Operating profit increased by 9

4.5

%

 

Finance costs decreased by 37

.3

%

 

Loss for the year decreased by 4

1.7

%

 
A cursory view of R.T. Briscoe's performance, revealed that revenue increased from N5.18bn in 2018 to N6.94bn in 2019. This increase was driven by the improvement in the dealer's core business segment, as the proceeds from the sale of Motor vehicle and accessories in 2019, rose by 59.7%. 
This improvement in revenue is a consequence of the board's decision in 2017, to return the company back to profitability, with avid steps taken to restructure the business for greater efficiency and economic rewards, via a strategic positioning of the company's business segment to customers. This has helped the core business segment of Briscoe in recent years. 
Despite this improvement, it is noteworthy that the 61% increase in the cost, coming from the company's activities in the Motor vehicle and accessories segment, continue to pressure the growth prospect of the dealer. 
(READ MORE: OPay and WorldRemit partner to offer International Mobile Money Transfer Service)
In like manners, the rising cost of sales from this segment was compounded by a N1.45 billion finance cost, which the company incurred during the year, as the company is aggressively geared with bank overdraft of N15.76bn, representing 86% of the total liabilities of the company. 
With recoverability of the trade and other receivables of the company long overdue, the Toyota Automobile dealer is exposed to credit risk, as trade and other receivables accounted for 31% of the total assets value of N8.914bn. 
Key issues facing the company  
It is noteworthy that the auto dealer has a massive working capital deficit of N14.76bn, driven by a current debt of N15.76bn.  
With bank overdraft and other debt unpaid, the company faces penalty charges by banks and court litigations. All these issues have led to winding-up cases of the company, from the banks and other creditors. 
As a result of both current and previous losses incurred over the years, the shareholders' fund has been completely eroded, to the tune of N9.5bn and N9.9bn deficit for the group and company respectively, as at December 2019. The widespread vulnerability in the company's book has cast doubts on the going–concern of the company. 
Guinness share price declines by 54.91% YTD
Guinness share price declined by 13.14%, since its released audited results.
The share price of Guinness Nigeria Plc, the third-largest brewer by market capitalization, has declined by 13.14% since the 28th of August, when the brewer released its audited financial results. 
Guinness Nigeria Plc, in its financial statements, indicated that revenue decreased by 21% to N104.38 billion, compared to the N131.5 billion revenue it reported in the same period of 2019. The company suffered a pre-tax loss of N17 billion, impacted by impairment losses amounting to N13.8 billion, due to the prevailing economic and COVID-19 impacted conditions.  
This has led to a reaction in the stock market, as the shares of Guinness on the day of this disclosure, shed a whopping 9.29% to close trading activities for the week in the red zone, at N14.15 per share. 
It is worthy of note that since the 28th of August, its share price declined by 13.14%, from N15.60 to N13.55 at the end of the trading session for today. It is 5 kobo higher than the N13.50 market open price from Monday, a week ago.
However, Guinness share price has lost 54.91% YTD, and it is currently trading 55 kobo higher than its all-time low of N13.00.
Threats to the financial strength of Guinness
Recently, NAFDAC restated its plans to phase out alcohol sales in sachets, and small volume PET and glass bottles. This is a follow up to the 50% reduction in the production capacity of alcohol in sachets, and small volume PET or glass bottles. 
This policy has raised concerns, as it is expected to affect Guinness' revenue, since the company expanded the Ogba Brewery, by adding a PET line in 2018. 
However, Guinness' exposure to the complete phasing out of alcohol sales in sachets, comes from its popular Orijin Bitters brand, and in the light of this, the revenue impact of the policy is expected to be marginal, as the exposure of Guinness to its whole spirits segment is 18%. 
The company is currently finding it hard to refinance its five-year outstanding related party loan of $22.5mn (N8.7bn), due to dollar scarcity. With the management stuck with a possible rollover, it has to decide whether to keep it as a dollar debt or convert the debt to local currency.
FUGAZ Banks revenue hits N1.57 trillion in H1, 2020
The revenue increase of these banks is attributable to a number of factors.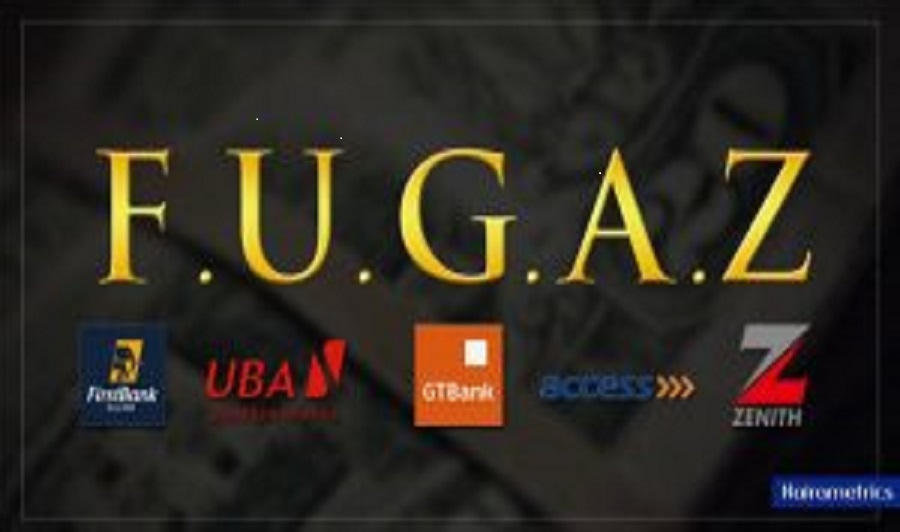 Nigeria's top 5 banks; First Bank, UBA, GT Bank, Access Bank and Zenith Bank, made a total revenue of N1.57 trillion for the first half of the year (H1 2020). This is according to the information contained in the financial statements of the banks, released on the Nigerian Stock Exchange (NSE).
Here is a comparative analysis of the performance of the aforementioned banks.
READ: Zenith Bank's Profit After Tax in H1,2020 rises by 16.8% to N103.8 billion
Revenue
The FUGAZ banks made a total of N1.57 trillion as revenue. Access Bank led the chart with N396.76 billion, followed closely by Zenith Bank with N346.08 billion, UBA with N300.61 billion, First Bank with N300.14 billion and GT Bank with N225.14 billion.
In terms of changes in their total revenue, the FUGAZ all recorded increases in their total revenues, as Access Bank's revenue increased by 22.31% from N324.38 billion to N396.76 billion, while UBA declared a 2.24% increase in revenue from N294.03 billion to N300.61 billion.
READ: United Capital Plc records 16% rise in profit to N1.9 billion in H1 2020
FBNH recorded a 1.11% increase in total revenue from N296.85 billion to N300.14 billion. GT Bank recorded 1.47% increase from N221.87 billion to N225.14 billion. To cap it, Zenith Bank also recorded an increase in revenue of 4.37% from its initial figures of N331.59 billion to N346.088 billion (June, 2020).
The revenue increase of these banks is attributable to the digitization of the banking system, as banks have digitized their payment and transaction platforms, adopting mobile apps, USSD codes, internet banking and social media as veritable tools.
READ: Dangote Sugar Refinery: Revenue soars amid rising cost of sales
Profit After Tax (PAT)
Zenith Bank Plc's Profit After Tax increased from N88.88 billion to N103.83 billion, indicating a 16.8% increase. GT Bank's PAT decreased by 4.8% from N99.1 billion to N94.3 billion, while UBA's PAT declined by 21.7% from N56.74 billion to N44.43 billion. FBNH's PAT increased by 56.32% from N31.64 billion to N49.46 billion, while Access Bank's PAT decreased by 1.36% from N61.87 billion to N61.04 billion.
READ: 2020 Q2 Analysis: Conoil Plc, hanging by the thread
Return on Asset
The FUGAZ banks recorded a decline of their Return on Asset (ROA) with an aggregate ROA value of 1.05% lower than the H1 2019 value at 1.27%. In terms of ROA value for H1 2020, GT Bank led the chart, followed by Zenith Bank, Access Bank, FBN, then UBA.
In terms of Price-to-Earnings, it was a mixed result as the values of Access, FBNH and UBA appreciated, while GT Bank and Zenith recorded mild declines in terms of their historical records, or the measure of their share prices relative to their per-share earnings.
In summary, the table below depicts the key financial metrics of the top five banks for H1, 2020;
READ: Jaiz Bank reports 45.3% profit increase in H1 2020, involved in 21 litigations
| | | | | | | | | |
| --- | --- | --- | --- | --- | --- | --- | --- | --- |
| Bank | Revenue (N)  | Profit After Tax(N) | Return on Asset | Price to Earnings (PE) | Share Price (N) | EPS(k) | Market CAP(N) | Customer Deposits(N) |
| Access | 396.76 billion | 61.04 billion | 0.78% | 3.79 | 6.55 | 173 | 241.7 billion | 4.67 trillion |
| FBNH | 300.14 billion | 49.46 billion | 0.69% | 3.89 | 5.25 | 135 | 177.9 billion | 4.37 trillion |
| GTB | 225.14 billion | 94.27 billion | 2.09% | 6.64 | 22.05 | 332 | 762.3 billion | 3 trillion |
| UBA | 300.61 billion | 44.43 billion | 0.66% | 5.04 | 6.25 | 124 | 215.5 billion | 4.8 trillion |
| Zenith | 346.1 billion | 103.83 billion | 1.37% | 4.88 | 16.1 | 330 | 543.2 billion | 4.9 trillion |
Source: Nairametrics Research