Why some businesses in Lagos may not be allowed to open in 2 weeks
Business owners and managers who wish to commence operations must put in place the appropriate facilities and working environment to help contain the spread of the COVID-19.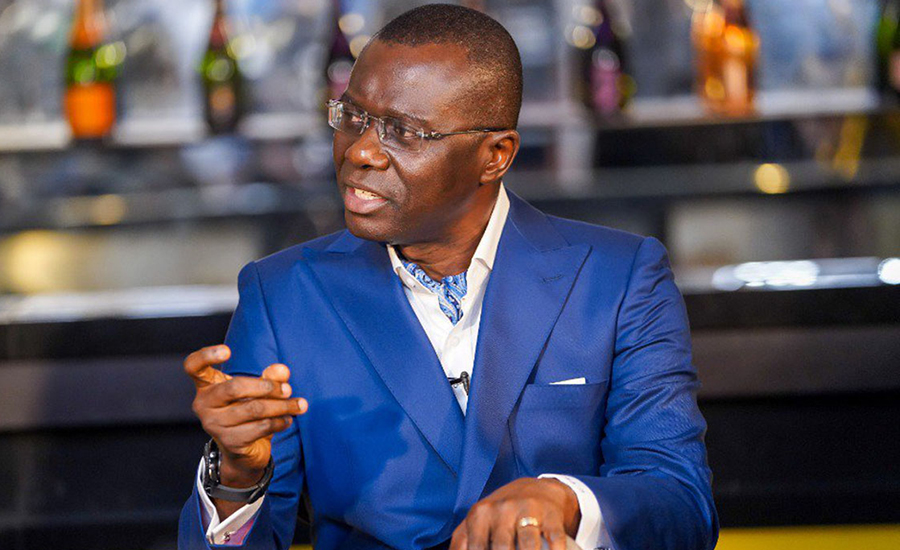 Lagos state government has stated that businesses may not be allowed to open after 2 weeks unless they successfully obtain the provisional clearance certificate as directed.
The provisional clearance certificate is the final clearance given to businesses under the Register-to-open initiative, certifying that they have fulfilled all conditions as required and may now be allowed to commence operations in line with the given safety guidelines.
According to a tweet at the official twitter handle of the Lagos state government, business owners and managers who wish to commence operations must put in place the appropriate facilities and working environment to help contain the spread of the COVID-19.
READ ALSO: Lagos discloses strategies to best manage revenue in COVID-19 era, reduces land use charge
"Appropriate screening equipment for COVID-19, such as contactless temperature checkers must be available for entrants into the facility; separate ingress and egress points must be conducted in a staggered and orderly manner," the Director-General, Lagos State Safety Commission, Mr. Lanre Mojola said in the tweet.
Mojola added that relaxation centres such as bars, nightclubs, spas, gyms, cinemas and parks are to remained closed until further directives are given to them, after subsequent review of the situation.
However, social clubs with registered trustees will be permitted to open in two weeks' time upon obtaining provisional clearance certificate, Mojola stated.
The Director-General continued that social clubs with registered trustees will be permitted to open in two weeks' time upon obtaining provisional clearance certificate through the registration portal https://t.co/dnk2g74y8y.@jidesanwoolu @safety_lasg #ForAGreaterLagos #CovidLASG

— The Lagos State Govt (@followlasg) June 6, 2020
READ ALSO: Lagos Multi-billion naira rice mill nears completion
He stated that eateries and restaurants outside hotels are only permitted to offer take-out services as no dining activity will be tolerated.
Mojola emphasized that registration for the mandatory 'Register-To-Open' policy is at zero cost, easy and user friendly, urging that businesses that are yet to obtain the safety compliance certificates should ensure registration on the portal as stipulated and await their clearance.
CBN asks banks to place chronic loan defaulters on watchlist from August
It is to facilitate a seamless implementation of the GSI process.
The Central Bank of Nigeria has issued guidelines aimed at reducing non-performing loans in the banking sector and to monitor chronic loan defaulters.
This was disclosed in a circular the apex bank issued to all banks and other financial institutions tagged 'Operational Guidelines on global standing instruction – Individuals.'
The circular, which was signed by the Director, Financial Policy and Regulation Department, CBN, stated,
"The Bankers' Committee, at its meeting on February 18, 2020, approved the go-live on the Global Standing Instruction, which aimed at facilitating an improved credit repayment culture; reducing non-performing loans in the Nigerian banking system; and watch-listing consistent loan defaulters."
The apex bank explained that it collaborated with stakeholders to develop necessary protocols to facilitate a seamless implementation of the GSI process, including eligible loans granted from August 28, 2019.
It stated that the guidelines would take effect from August 1, 2020.
Under the guidelines, creditor bank are expected to ensure that borrowers were properly educated about the GSI mandate and its implications, and enshrine same in their loan application process.
"The banks would review and validate the GSI mandate instrument prior to loan disbursement.
"They would indemnify the Nigeria Inter-Bank Settlement System and other participating financial institutions from all liabilities that may arise from inappropriate use of the GSI infrastructure," it added.
The CBN added that the banks would retain copies of physical or digital version of the executed GSI mandate and provide same when required.
According to CBN, the participating financial institutions must execute the GSI mandate agreement with NIBSS.
It stated, "They must also ensure all qualifying accounts were properly maintained and visible to NIBSS on the industry customer accounts database or by any other service created or provisioned for this purpose."
The guidelines stated that they must "ensure that accounts in NIBSS' ICAD are correctly tagged with correct Bank Verification Number, and ensure and maintain connectivity to the Nigeria Central Switch.
Covid-19: US to start manufacturing vaccine for the virus in next 4 weeks 
Trump's Operation Warp Programme has helped finance the development of 4 COVID-19 vaccines.
A senior United States administration official has said on Monday that, the government's partnership with some drug makers to actively start the manufacturing of a vaccine for COVID-19 are on track. 
The US government has partnered and given grants ranging from several hundred millions of dollars to over $1 billion to drug makers like Johnson & Johnson, Moderna Inc, AstraZeneca Plc and Novavax Inc. 
It also signed a $450 million contract earlier this month with Regeneron Pharmaceuticals Inc in order to help it supply therapies for patients who are sick with the virus. 
According to a report from Reuters, the US government official said, ''If you say exactly when will literally the vaccine materials be in production and manufacturing, it is probably four to six weeks away, but we will be actively manufacturing by the end of summer.'' 
He also said that US is already working with companies to equip manufacturing facilities and acquire raw materials. 
It should be noted that the Trump administration while working towards producing 300 million vaccine doses by the end of 2021, has helped finance the development of 4 COVID-19 vaccines through its Operation Warp Programme. 
The senior US official also said, ''While we think is fair to say that vaccine progress is occurring at warp speed pace, faster than any vaccines have been developed in history, therapeutics are even faster." 
He also pointed out that clinical trials for therapeutics can produce results in a matter of weeks, thereby making it possible to produce hundreds of thousands of doses in a couple of months. 
There has been reported progress in the search of a cure for COVID-19 as the race amongst drug makers, health institutions and governments to develop a vaccine for the virus hots up. 
Nairametrics had reported that German biotech firm, BioNTech in partnership with New York-based pharmaceutical giant, Pfizer, had announced that the COVID-19 vaccine candidate is expected to be ready to obtain regulatory approval by the end of 2020. 
The European Union on its part has made deals with drug makers, Roche and Merck, to secure supplies of experimental treatments for COVID-19. The deal will secure supplies to any of the 27 European Union member countries who will be willing to buy the vaccines. 
The World Health Organization (WHO) and its key partners also plan to purchase 2 billion doses of COVID-19 vaccines for distribution to the most vulnerable people around the world by the end of 2021. 
The WHO and the partners which include Gavi, the Vaccine Alliance and Coalition for Epidemic Preparedness Innovations (CEPI), revealed that about $18.1 billion will be needed to implement this plan.  
AfDB appoints Rabah Arezki as new vice president and chief economist 
Before Arezki joined the World Bank, he worked at the International Monetary Fund (IMF).
The African Development Bank Group (AfDB) has announced the appointment of Dr Rabah Arezki as  Chief Economist and Vice President, Economic Governance and Knowledge Management, with effect from October 1, 2020. 
This was disclosed in a press statement on the bank's website on July 13, 2020. 
Dr Rabah Arezki, who is an Algerian citizen, is currently the Chief Economist for Middle East and North Africa Region at the World Bank, a role he has held since 2017. 
At the World Bank, he led the development of the Bank's "moonshot approach" for the Middle East and Africa which aims to achieve full internet and digital payment connectivity. He championed the agenda on fair competition, data and transparency to empower and unlock the potential of the region's youth. 
Before Arezki joined the World Bank, he worked at the International Monetary Fund (IMF) from 2006 to 2017. He started his career at the IMF as an Economist and became the Chief of the Commodities and Environment Unit in the Research Department. He provided leadership on IMF's rapid response to the historical collapse in oil prices that started in 2014. He advised authorities all around the world on risk mitigation policies. 
Dr Arezki is a senior fellow at Harvard University's John F. Kennedy School of Government, an external Research Associate at the Oxford University, UK, a research fellow at the CESifo, a global independent research network. Dr. Arezki is also a resource person for the African Economic Research Consortium and a Research Fellow at the Economic Research Forum. He has been a non-resident Fellow at the Brookings Institute, USA. 
He has published extensively both in top academic journals and policy-oriented outlets and is a co-editor and co-author of five books including Shifting Commodity Markets in a Globalized World. Many of his research papers have been cited extensively in academic circles and in prominent media outlets.  
In his statement after his appointment, Dr Arezki said, "The African Development Bank is making excellent progress in accelerating Africa's development. I am excited with the opportunity to work with President Adesina and the Bank's leadership and teams to further provide top notch policy, knowledge and capacity building support for African countries." 
Dr Arezki holds a Masters in Economics and Statistics from Ecole Nationale de la Statistique et de l'Administration Economique (ENSAE) – France (2003), and a PhD in Economics from the European University Institute – Italy (2006). He is multilingual and fluent in French, English, and Arabic. 
 In his own response, the President of the African Development Bank Group, Akinwumi Adesina, said, "I am delighted that Dr. Rabah Arezki is joining the African Development Bank Group following an impactful career at the World Bank and the IMF. Rabah is an outstanding researcher and policy expert with extensive experience in research, policy and reforms." 
"His leadership will be especially important as the Bank designs and deploys policy-based operations to address COVID-19, advances policy reforms, and supports African countries growth recovery efforts from the pandemic," Adesina added.