How Bitcoin will hit $100,000?
Bitcoin will need to have a market capitalization of $2.1 trillion to hit $100,000, and that is about a quarter the market capitalization of gold.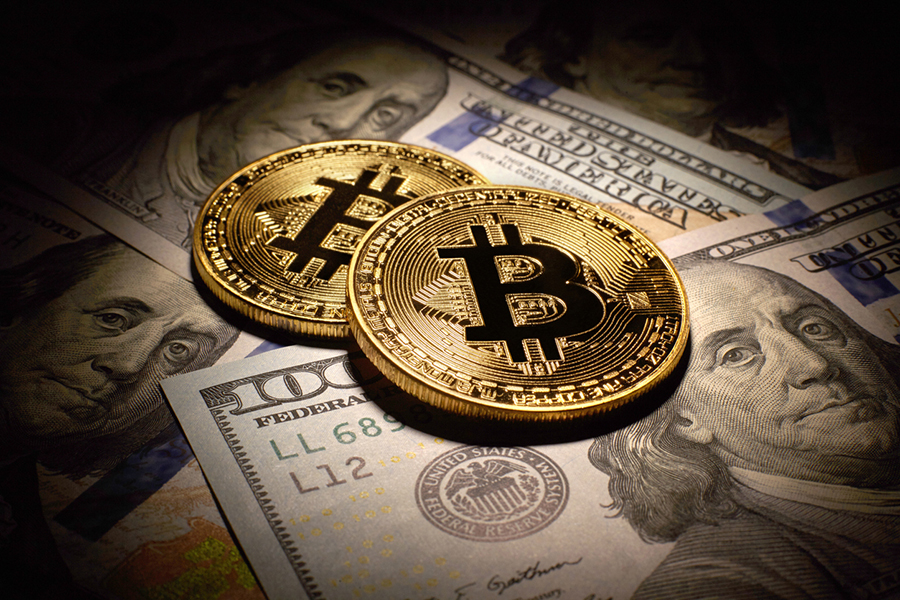 For the flagship currency to hit $100,000, Bitcoin will need to have a market capitalization of $2.1 trillion. That is about a quarter of the market capitalization of gold.
According to Option trader, Theta Seek stated that for this incredible feat to happen is to envision consistent buying demand from retail investors. The trader said:
"At 100K per BTC, the market has to absorb a miner supply of $90 Million USD daily. Assuming that there are 10 million people worldwide buying BTC on a regular basis. It would cost them each $9 daily to sustain those price levels. I've met people who spend more than $9 on coffee."
READ MORE: Did Satoshi Nakamoto cause the panic sell-off in Bitcoin market
Theta Seek added that hodlers—a term used to define long time Bitcoin holders, most of them have not sold throughout the past three all-time highs of BTC, noting:
"Data suggests otherwise though, hodlers throughout the past three all-time highs have not been selling in significant portions. 60% of BTC has not moved for more than 2 years. Even if that were to be true, the longtime supply of BTC will eventually equal the mining (new) supply."
(READ MORE:Bitcoin loses $1500 in 3 mins, pigs get slaughtered in BTC market)
Data recently obtained from Coinmarketcap, shows the flagship currency having a market capitalization of about $177.5 Billion and at the time this report was drafted, it was trading at $9,648.
Just recently Bitcoin has received incredible support from top-class global financial brands, strengthening the argument as a store of value in recent weeks.
America's most valuable bank JPMorgan became the first major bank to open accounts for cryptocurrency exchanges (Coinbase and Gemini) and Grayscale a leading American hedge fund experienced record institutional trading on Bitcoin and other crypto assets in the first quarter of 2020. 
Covid-19: US to start manufacturing vaccine for the virus in next 4 weeks 
Trump's Operation Warp Programme has helped finance the development of 4 COVID-19 vaccines.
A senior United States administration official has said on Monday that, the government's partnership with some drug makers to actively start the manufacturing of a vaccine for COVID-19 are on track. 
The US government has partnered and given grants ranging from several hundred millions of dollars to over $1 billion to drug makers like Johnson & Johnson, Moderna Inc, AstraZeneca Plc and Novavax Inc. 
It also signed a $450 million contract earlier this month with Regeneron Pharmaceuticals Inc in order to help it supply therapies for patients who are sick with the virus. 
According to a report from Reuters, the US government official said, ''If you say exactly when will literally the vaccine materials be in production and manufacturing, it is probably four to six weeks away, but we will be actively manufacturing by the end of summer.'' 
He also said that US is already working with companies to equip manufacturing facilities and acquire raw materials. 
It should be noted that the Trump administration while working towards producing 300 million vaccine doses by the end of 2021, has helped finance the development of 4 COVID-19 vaccines through its Operation Warp Programme. 
The senior US official also said, ''While we think is fair to say that vaccine progress is occurring at warp speed pace, faster than any vaccines have been developed in history, therapeutics are even faster." 
He also pointed out that clinical trials for therapeutics can produce results in a matter of weeks, thereby making it possible to produce hundreds of thousands of doses in a couple of months. 
There has been reported progress in the search of a cure for COVID-19 as the race amongst drug makers, health institutions and governments to develop a vaccine for the virus hots up. 
Nairametrics had reported that German biotech firm, BioNTech in partnership with New York-based pharmaceutical giant, Pfizer, had announced that the COVID-19 vaccine candidate is expected to be ready to obtain regulatory approval by the end of 2020. 
The European Union on its part has made deals with drug makers, Roche and Merck, to secure supplies of experimental treatments for COVID-19. The deal will secure supplies to any of the 27 European Union member countries who will be willing to buy the vaccines. 
The World Health Organization (WHO) and its key partners also plan to purchase 2 billion doses of COVID-19 vaccines for distribution to the most vulnerable people around the world by the end of 2021. 
The WHO and the partners which include Gavi, the Vaccine Alliance and Coalition for Epidemic Preparedness Innovations (CEPI), revealed that about $18.1 billion will be needed to implement this plan.  
AfDB appoints Rabah Arezki as new vice president and chief economist 
Before Arezki joined the World Bank, he worked at the International Monetary Fund (IMF).
The African Development Bank Group (AfDB) has announced the appointment of Dr Rabah Arezki as  Chief Economist and Vice President, Economic Governance and Knowledge Management, with effect from October 1, 2020. 
This was disclosed in a press statement on the bank's website on July 13, 2020. 
Dr Rabah Arezki, who is an Algerian citizen, is currently the Chief Economist for Middle East and North Africa Region at the World Bank, a role he has held since 2017. 
At the World Bank, he led the development of the Bank's "moonshot approach" for the Middle East and Africa which aims to achieve full internet and digital payment connectivity. He championed the agenda on fair competition, data and transparency to empower and unlock the potential of the region's youth. 
Before Arezki joined the World Bank, he worked at the International Monetary Fund (IMF) from 2006 to 2017. He started his career at the IMF as an Economist and became the Chief of the Commodities and Environment Unit in the Research Department. He provided leadership on IMF's rapid response to the historical collapse in oil prices that started in 2014. He advised authorities all around the world on risk mitigation policies. 
Dr Arezki is a senior fellow at Harvard University's John F. Kennedy School of Government, an external Research Associate at the Oxford University, UK, a research fellow at the CESifo, a global independent research network. Dr. Arezki is also a resource person for the African Economic Research Consortium and a Research Fellow at the Economic Research Forum. He has been a non-resident Fellow at the Brookings Institute, USA. 
He has published extensively both in top academic journals and policy-oriented outlets and is a co-editor and co-author of five books including Shifting Commodity Markets in a Globalized World. Many of his research papers have been cited extensively in academic circles and in prominent media outlets.  
In his statement after his appointment, Dr Arezki said, "The African Development Bank is making excellent progress in accelerating Africa's development. I am excited with the opportunity to work with President Adesina and the Bank's leadership and teams to further provide top notch policy, knowledge and capacity building support for African countries." 
Dr Arezki holds a Masters in Economics and Statistics from Ecole Nationale de la Statistique et de l'Administration Economique (ENSAE) – France (2003), and a PhD in Economics from the European University Institute – Italy (2006). He is multilingual and fluent in French, English, and Arabic. 
 In his own response, the President of the African Development Bank Group, Akinwumi Adesina, said, "I am delighted that Dr. Rabah Arezki is joining the African Development Bank Group following an impactful career at the World Bank and the IMF. Rabah is an outstanding researcher and policy expert with extensive experience in research, policy and reforms." 
"His leadership will be especially important as the Bank designs and deploys policy-based operations to address COVID-19, advances policy reforms, and supports African countries growth recovery efforts from the pandemic," Adesina added. 
NSE simplifies investing in the capital market with comic book
StockTown is dedicated to providing financial literacy education to Nigerians.
The proliferation of dubious investment schemes that often result in loss of money by unsuspecting members of the public continues to make the role of financial literacy imperative. To play its part, Nigeria's leading bourse, The Nigerian Stock Exchange (NSE or The Exchange) has issued the second edition of its comic, StockTown, dedicated to providing financial literacy education to Nigerians.
The comic, available in digital format on a dedicated website at www.nse-stocktown.com builds on The Exchange's advocacy for safe and trusted investment schemes.
READ ALSO: NSE aids financial literacy, rewards students with equity, edufund
The story picks up from the first edition, following the life of Mora Johnson as she seeks to liberate her family from their financial struggles by investing in the capital market. This second edition highlights some major lessons for potential and existing investors including the need for vigilance in avoiding Ponzi schemes and unregulated investments, whilst advising prospective investors to seek proper guidance before making investment decisions. Readers can look forward to a simplified explanation of the history of the capital market, its evolution over the years, and how anyone can start making investments today in the Frequently Asked Questions (FAQs) section of StockTown.
Commenting on the importance of this comic book, Head, Corporate Communications, NSE, Olumide Orojimi said, "Investor Education is a priority for us at The Exchange. We have identified the need to empower individuals across all levels to make good financial decisions and better their lives now and in the future. As the investment landscape continues to evolve to accommodate more retail participants, we are excited to leverage new and existing platforms to present investment products and processes in ways that are both appealing and easy to understand, particularly in this new normal. We hope that StockTown becomes a widely-read resource for potential and existing investors, the financially excluded, millennials and the larger public."
READ ALSO: Gold rises above $1,800 amid COVID-19 surge, weaker dollar
StockTown is just one of the many ways NSE demonstrates its strong commitment to promoting financial literacy in Nigeria. Even amidst the Coronavirus pandemic and the temporary closure of The Exchange's facilities, NSE continues to host virtual financial literacy workshops with students and young upwardly mobile professionals. Furthermore, The Exchange has hosted several webinars on various products including Exchange Traded Funds (ETFs), Green Bonds, and Securities Lending to provide more information to the market on available securities and how to trade them.
It should also be recalled that NSE is a member of the Financial Literacy Technical Committee of the Securities and Exchange Commission (SEC); as well as the National Finance Inclusion Steering Committee led by the Central Bank of Nigeria with a mandate to reduce the level of financial exclusion in Nigeria to 20%.