How Bitcoin will hit $100,000?
Bitcoin will need to have a market capitalization of $2.1 trillion to hit $100,000, and that is about a quarter the market capitalization of gold.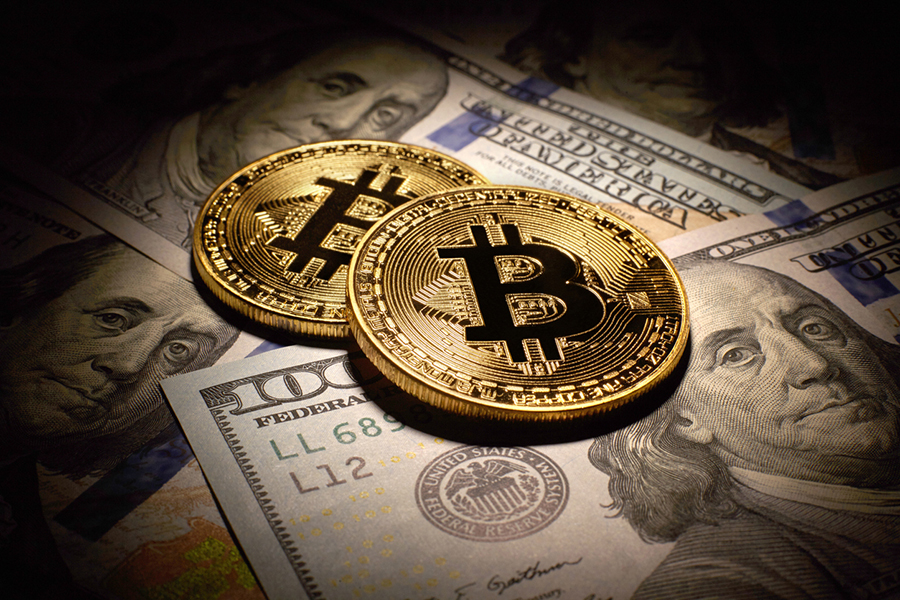 For the flagship currency to hit $100,000, Bitcoin will need to have a market capitalization of $2.1 trillion. That is about a quarter of the market capitalization of gold.
According to Option trader, Theta Seek stated that for this incredible feat to happen is to envision consistent buying demand from retail investors. The trader said:
"At 100K per BTC, the market has to absorb a miner supply of $90 Million USD daily. Assuming that there are 10 million people worldwide buying BTC on a regular basis. It would cost them each $9 daily to sustain those price levels. I've met people who spend more than $9 on coffee."
READ MORE: Did Satoshi Nakamoto cause the panic sell-off in Bitcoin market
Theta Seek added that hodlers—a term used to define long time Bitcoin holders, most of them have not sold throughout the past three all-time highs of BTC, noting:
"Data suggests otherwise though, hodlers throughout the past three all-time highs have not been selling in significant portions. 60% of BTC has not moved for more than 2 years. Even if that were to be true, the longtime supply of BTC will eventually equal the mining (new) supply."
(READ MORE:Bitcoin loses $1500 in 3 mins, pigs get slaughtered in BTC market)
Data recently obtained from Coinmarketcap, shows the flagship currency having a market capitalization of about $177.5 Billion and at the time this report was drafted, it was trading at $9,648.
Just recently Bitcoin has received incredible support from top-class global financial brands, strengthening the argument as a store of value in recent weeks.
America's most valuable bank JPMorgan became the first major bank to open accounts for cryptocurrency exchanges (Coinbase and Gemini) and Grayscale a leading American hedge fund experienced record institutional trading on Bitcoin and other crypto assets in the first quarter of 2020. 
#EndSARS: CACOVID earmarks over N250 billion to rebuild police stations and create jobs
CACOVID has budgeted nothing less than N250 billion to rehabilitate damaged police stations across the country and solve the issue of unemployment.
The Coalition Alliance Against COVID (CACOVID) has budgeted nothing less than N250 billion to rehabilitate damaged police stations across the country and solve the issue of unemployment.
This is in response to the post-EndSARS violence which led to the loss of lives and valuable property last October.
This is according to a recent press release by the CBN, and seen by Nairametrics. The latest action is sequel to series of decisions reached at the stakeholders' engagement under the CACOVID, which is aimed at developing measures that will support the government's effort in rebuilding confidence in the nation's economy.
What you should know
• In a bid to further strengthen the security apparatus in the country, CACOVID has committed to providing over N100 billion to procure equipment and gadgets for the Nigerian Police Force over the next 2 years.
• It also earmarked the sum of over N150 billion to set up and implement the Youth Development Programme which will be available at selected training centres across the country. The programme is expected to provide vocational and technical education for at least 4 million Nigerian youths over the next 5 years, with beneficiaries getting trained on craftwork, plumbing, masonry, carpentry, and other artisanal related skills for which sufficient demand exist in Nigeria.
(READ MORE: COVID-19 Palliatives: CACOVID donation is 95% complete – PTF)
The selected student/beneficiaries will be eligible to access a N25 billion fund domiciled to support the entrepreneurial drive of the beneficiaries
For the out-of-school graduates that possess certain Entrepreneurial skills, CACOVID will be working with Bankers Committee to complete the Creative center at National Arts Theater area of Lagos in four select areas namely; ICT and software design/development, Fashion, Music and Movies. This project is expected to cost the Bankers Committee over N40 Billion.
Other key resolutions of the Alliance include;
Banks and financial institutions would be required to extend relief through concessionary loans to affected businesses and firms, so they can rebuild and restock their stores and continue to conduct their business activities
CACOVID has committed to fully rehabilitate all 44 damaged and destroyed police stations nationwide in a bid to restore provision of security in affected locations.
Why it matters
The response is a way of complementing the Federal Government's effort of rebuilding the economy which has been badly affected by the pandemic and violent demonstrations. As a way of forestalling future occurrences, CACOVID highlighted unemployment as a key issue that ought to be addressed, in lieu of that, a Youth Development Fund which is aimed at advancing entrepreneurship in the country, is mooted.
Covid-19: African Union in talks with China and Russia over vaccine
The AU and Africa CDC have revealed that they have reached out to both China and Russia over the possibility of vaccine partnerships.
The Africa Centres for Disease Control and Prevention and the African Union announced they have been in talks with China and Russia over the possibility of vaccine partnerships to ensure that Africa is not left behind when vaccines become available.
This was disclosed by John Nkengasong, Africa CDC Chief, at the Bloomberg Invest Africa online conference.
READ: Covid-19: Pfizer to file for emergency authorization for its vaccine, reaches safety milestone
Mr. Nkengasong said that Africa would not limit itself to only one vaccine partner and that Africa was willing to work with as many partners as possible to provide a vaccine for its 1.2 billion people.
"We are not limiting ourselves to any particular partner. As a continent of 1.2 billion people, we are willing to work with any partner who adheres to our strategic plan for vaccine development and access in Africa.
"The continent is taking the access and development of vaccine very, very seriously. We really need to see clinical trials being done on the continent, so they address issues like background infections from other diseases."
He disclosed that the Africa CDC resumed talks last week with China, to discuss partnerships with Chinese Drug Manufacturers and also clinical trials in Africa. He added that Russia has been approached with a similar plan.
He said that the WHO Covax programme only covers 20% of the population, but Africa will need 60% of its population vaccinated to achieve herd immunity.
"There are multiple avenues being explored now to make sure Africa has the appropriate doses of vaccines and also that we have that in a timely fashion, not in a delayed manner," Nkengasong said.
He revealed that the AFREXIM Bank agreed to finance vaccine procurement with $5 billion and is waiting to see how much it will receive from World Bank's $12 billion vaccine procurement fund for developing nations.
READ: COVID-19: G-20 to extend debt relief to developing nations
What you should know 
Nairametrics reported earlier this month that Pfizer Inc. disclosed that its experimental vaccine, which is jointly developed with BioNTech, was more than 90% effective in preventing COVID-19, based on initial data from a large study in the ongoing phase 3 trials.
(READ MORE: COVID-19: AstraZeneca vaccine could be 90% effective against the virus)
Last week, a pharmaceutical company, Moderna Inc., stated that its COVID-19 vaccine was 94.5% effective in treating coronavirus, after preliminary analysis of a large late-stage clinical trial.
The G-20 nations also announced a pledge to pay for vaccine distribution to developing nations that could not afford it. The leaders also unveiled a debt extension programme to developing nations during the weekend's G-20 summit.
The Federal Government of Nigeria also announced through the Ministry of Health, that it would inaugurate an 18-man Covid-19 Vaccine Task Team, in a bid to ensure vaccine security In Nigeria.
Covid-19: EU considers skipping vaccine patents to boost vaccine access
The EU has disclosed plans to increase its access to Covid-19 vaccines by offering financial incentives to vaccine production companies.
The European Union (EU) says its planning emergency measures to increase its access to Covid-19 vaccines including sidestepping patent rights and offering financial incentives to vaccine production companies to move production to Europe.
This was revealed in an EU document on Wednesday and reported by Reuters. The Document says the EU may create an emergency coordination mechanism to be issued at short notice when the EU needs a vaccine license, which is different from fully patent waivers, discussed in the WTO last week.
READ: COVID-19: EU to buy up to 300million doses of BioNTech-Pfizer's COVID-19 vaccine
The EU says the new move will ensure faster procedures during a pandemic, which will enable generic production in the EU without the consent of patent holders.
"The Commission sees the need to ensure that effective systems for issuing compulsory licenses are in place, to be used as a means of last resort and a safety net, when all other efforts to make IP (intellectual property) available have failed," the EU's document said.
READ: COVID-19 boosts Fidson Healthcare Plc's Q2 2020 performance
The EU's actions may be triggered by its inability to access the antiviral drug, remdesivir, during the pandemic, as the United States ordered most of the stock.
READ: U.S dollar drops, Currency traders fear increasing COVID-19 caseloads
The EU also disclosed that it will begin a consultation process with pharmaceutical companies next year to address issues in its pharmaceutical value chains. They added that measures could be imposed to encourage manufacturers to move pharmaceutical production to Europe from China and India.
"The Commission calls on member states to ensure that the tools they have are as effective as possible; for instance, by putting in place fast-track procedures for issuing compulsory licenses in emergency situations," the EU said.
READ: COVID-19: Vaccine Alliance says vaccine might cost a maximum of $40 per dose
They added that it is urgent "to assess whether manufacturing capacity for certain critical medicines may be required in the EU."
"We need to be able to rely on ourselves, not on others," the Commission's Vice President, Margaritis Schinas said. He disclosed that the EU is working on more compliance with drug supply need and increased stock levels by 2022.
What you should know
This comes as surprise considering the EU rejected a World Trade Organization (WTO) proposal last week to waive the intellectual property rights needed for the manufacturing of Covid-19 vaccines. The waiver would have made the vaccine access cheaper for developing nations.