Bitcoin loses $1500 in 3 mins, pigs get slaughtered in BTC market
Bitcoin rose above $10,000 for the first time in six weeks in a move that seems to show a bullish momentum has the $10,000 resistance mark been broken.  
Some hours ago, Bitcoin rose above $10,000 for the first time in six weeks in a move that seems to show a bullish momentum as the $10,000 resistance mark been broken.
However, during the rally, over $100 million worth of Bitcoin short positions were liquidated as Bitcoin plunged by nearly $1,500 in less than 3 minutes, before rebounding to around $9,458. Bitcoin is trading at $9,540 4 am local time.
Bitcoin's plunge was bad news for the bulls. By falling back below the $10,000 psychological support, it has shown a likely downward trend as investors start to close their positions.
According to data retrieved from crypto derivatives platform, Skew.com, an approximate $96 million worth of long positions were wiped with this lower move. This is lower than the $125 million liquidation event that took place when BTC took out $10,000 yesterday, suggesting that the market was leaning to such a trend.
(READ MORE:Tether, the most promising stable coin, now the third most valuable cryptocurrency)
Things you need to understand about Bitcoin's volatility
The price of Bitcoin is so volatile because of its high use for financial gain by investors and crypto traders. As such, individuals and hedge funds sell and buy Bitcoins like they would do for any other financial asset (Stocks, bonds) with regulatory limitations.
One of the key biases touted by Bitcoin bears is that Bitcoin remains below the key resistance of $10,500 and has refused to break that mark since early 2020.
$10,500 is the level at which the bitcoin price was rejected during two crucial rallies over the past 12 months.
The fact that BTC has made successive takes at the level without breaking past it suggests that the crypto market is still situated in a downtrend. 
(READ MORE:Electroneum, a Cryptocurrency, to launch electricity Top-Ups in Nigeria)
Robert Sluymer of Fundstrat Global Advisors, for instance, recently commented on the importance of the level. He said:
"Next directional move on tap for BTC's as bull-bear convictions are about to be tested. Bears can point to the downtrend at 10-10.5K. Bulls have the long-term uptrend (200-week SMA) at their back and the past week's resilience as BTC's quickly rebounded from its 200-DMA."
BREAKING: Buhari sacks Service Chiefs, appoints new
President Muhammadu Buhari has appointed new Military Service Chiefs, and congratulates the outgoing Service Chiefs for efforts of "enduring peace to the country."
This was disclosed by Presidential media aide, Femi Adesina in a social media post on Tuesday. President Buhari has been urged by the National Assembly to sack Service Chiefs over rising insecurity in the county.
Adesina said: "PMB appoints new Service Chiefs. Maj Gen LEO Irabor, CDS, Maj Gen I Attahiru, Army, Rear Adm AZ Gambo, Navy, AVM IO Amao, Air Force. He congratulates outgoing Service Chiefs on efforts to bring enduring peace to the country."
"I have accepted the immediate resignation of the Service Chiefs, and their retirement from service. I thank them all for their overwhelming achievements in our efforts at bringing enduring peace to Nigeria, and wish them well in their future endeavours," Buhari disclosed in a separate statement.
I have also appointed new Service Chiefs, to replace the retired officers:

Major-General Leo Irabor, Chief of Defence Staff

Major-General I. Attahiru, Chief of Army Staff

Rear Admiral A.Z Gambo, Chief of Naval Staff

Air-Vice Marshal I.O Amao, Chief of Air Staff.

— Muhammadu Buhari (@MBuhari) January 26, 2021
what you should know
President Buhari was urged by the Senate to sack his Service Chiefs last year December to implement new chiefs with new ideas on fighting insecurity,
President Buhari had come under heavy criticism
BREAKING: CBN retains MPR at 11.5%, holds other parameters constant
The CBN voted unanimously to keep the Monetary Policy Rate (MPR), at 11.5% and other parameters constant.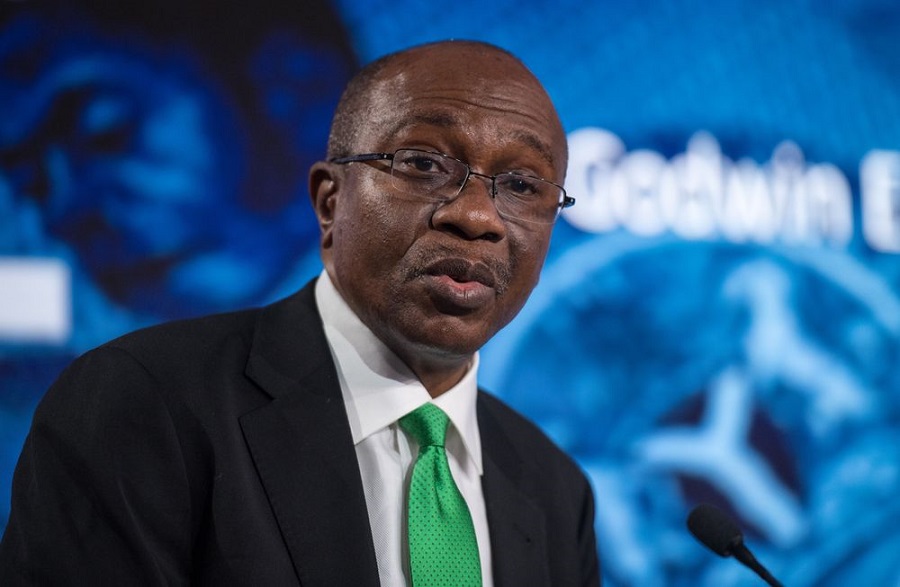 The Monetary Policy Committee (MPC), of the Central Bank of Nigeria (CBN), has voted unanimously to retain the Monetary Policy Rate (MPR) at 11.5%
This was disclosed by Governor, CBN, Godwin Emefiele while reading the communique at the end of the MPC meeting on Tuesday 26th January 2021.
Other parameters such as Cash Reserve Ratio (CRR), Liquidity ratio, and asymmetric corridor remain unchanged.
Highlights of the Committee's decision
MPR retained at 11.50%
The asymmetric corridor of +100/-700 basis points around the MPR
CRR was retained at 27.5%
While Liquidity Ratio was also kept at 30%
More details shortly…
FG says N10 billion disbursed funds not only for Covid-19 vaccines
FG has clarified that the N10 billion it earlier disbursed was not only for the development of Covid-19 vaccines.
The Ministry of Finance, Budget and National Planning has said that the N10 billion it released for vaccine development is not only for the production of Covid-19 vaccines.
This was disclosed by the Director-General of the Budget Office, Mr. Ben Akabueze, representing the Finance Minister during a meeting with the National Assembly Joint Committee on Health on Monday, reported by NTA.
Following the announcement of the disbursement of the sum of N10 billion to the Ministry of Health for the development of Covid-19 vaccine, the Joint Committee scheduled a meeting with the Ministers of Finance and Health for clarifications on the funds.
"The joint committee is invited to note that N10 billion has been released, to the Federal Ministry of Health under the budgetary vote referenced in above," Akabueze said.
Ibrahim Oloriegbe,  Chairman, Senate Committee on health, said the Committee wanted to know what the use of the funds was for and urged against the implementation of a lockdown.
"We got to see that what was released was in line with what was already there, for preparing the country for all other vaccines arrangements
"So our economy, we only need to live with covid, we cannot with due respect, contaminate Nigeria with a lockdown, it will badly affect our economy," Oloriegbe said.
The committee also said the total aim is to see how Nigeria can develop its capacity towards the development of vaccines,
The Joint Committee, therefore, resolved that the Minister of Health who was absent at the meeting should appear before it on Tuesday for a breakdown on the proposed use of the funds.
What you should know: Nairametrics reported last week that the Federal Government, through the Ministry of Finance, announced the sum of N10billion for the production of vaccines in Nigeria, to fight the coronavirus.