Inflation rate, yet to factor in rise in higher electricity prices
The recent hike in electricity prices is yet to be factored into the consumer price index which measures the inflation rate
The recent hike in electricity prices is yet to be factored into the consumer price index which measures the inflation rate. The National Bureau of Statistics revealed inflation rate for the month of November 2020 was 14.89%.
According to reliable sources involved in the collation of the inflation rate data, electricity price increased could not have been captured in the basket of goods and services as most electricity consumers started paying the new tariffs in December and not in November when the new prices kicked in.
READ: NBS hits back at Prof Hanke, says Nigeria's inflation is not 33%
November inflation rate of 14.89% up 1.6% compared to the previous month (October). Even though the month-on-month inflation rate of 1.6% is the highest recorded in over a year, analysts still believe it should have been higher if the impact of the higher electricity prices were factored into the latest numbers.
Electricity Price Increases – The Nigerian Electricity Regulatory Commission (NERC) issued an order that electricity prices will increase starting September 1st, 2020. But following the threat by labour to go on strike, the government and the unions reached an agreement to suspend the strike. After many deliberations, prices were allowed to increase starting on November 1st, 2020. The government also agreed to a discount of 10% that expires on January 1st, 2020.
READ: Agro Centric Kogi State is state with highest food inflation rate in Nigeria @24.3%
According to Nairametrics Research, Electricity prices for consumers increased by an average of over 100% on paper (not accounting for tariff freezes).
Eko Disco – Weighted Tariff average was about N30/kWh and jumping to N49/kWh – 63%
Ikeja Disco – Weighted Tariff average was about N28/kWh and jumping to N47/kWh – 67.8%
Abuja Disco – Weighted Tariff average was about N36/kWh and jumping to N57/kWh –  58.3%
READ: Buhari moves against DISCOs that collect money for prepaid meters
Important to note that these are weighted averages. For some residential customers in the Band A tariff (having 20 hours daily average power supply) they could see their tariff rise as much as 125% while customers with less than 12 hours average power supply will not experience an increase.
Why it is not factored in
Nairametrics understands the prices of goods and services used to measure the impact of inflation are drawn from the actual spending of consumers in the month under review compared to what they spent in prior months.
As mentioned earlier, the inflation rate for the month of November of 14.89% fell below most consensus expectations. Nairametrics team of analysts projected an inflation rate slightly higher than 15% on the back of higher electricity prices.
READ: Minister discloses major driver of inflation rate in Nigeria
However, because electricity prices for most post-paid consumers are paid in arrears, they will not experience the increase in spending until December 2020 when they actually start paying the bills. It is after that the full impact of electricity prices will be felt in the consumer price index data.
Thus, by the second week of January when December inflation numbers will be revealed, we expect to see an inflation rate closer to 16% for the month of December 2020.
READ: CBN Governor alleges parallel market used for bribes and corruption
Why this matters
The inflation rate is a significant index in the economy affecting a wide range of transactions from contract pricing to even the value of the exchange rate.
A higher inflation rate due to increased electricity prices is bound to impact Core inflation (which excludes food inflation).
Core inflation, the metric often used by most industries is at 10% and much lower than the wider All Items inflation rate of 14.89% because it eliminates the galloping food inflation.
Inflation stats
All items inflation – 14.89%
Food Inflation – 18.3%
All items less food inflation – 11.05%
All items less food and energy – 11.6%
What they are saying
The Central Bank of Nigeria in its latest monetary policy committee meeting blamed the rising inflation rate on supply-side factors such as insecurity, logistics gridlocks, and also increase in electricity prices.
"The Committee noted that inflation continued to be driven by supply side disruptions arising from the COVID-19 pandemic and other legacy factors. Key amongst these are: the security challenges in parts of the country; increase in food prices; and the recent hike in pump price of PMS and electricity tariff. The MPC, therefore, emphasized the need to address structural supply side issues putting upward pressure on costs of production and unemployment."
Whilst the majority of electricity consumers did not experience higher electricity bills payment in November, prepaid customers did experience as they will be expected to pay the most recent tariff since they pay in advance and not in arrears. However, less than 40% of consumers are metered in Nigeria.
Top Agro food products exported by Nigeria in 2020
Here is a list of the top 10 agro-food products exported by Nigeria in 2020
Nigeria exported agricultural products worth N321.5 billion in 2020, representing a 19.16% increase when compared to N269.8 billion recorded in 2019 and a 6.27% increase compared to N302.28 billion recorded in 2018.
However, despite the increase recorded in export, imported agricultural goods surged by 78.58% in 2020 compared to 2019. Nigeria imported agricultural goods worth N1.71 trillion in 2020 as against N959.5 billion in 2019.
This is according to data tracked by Nairametrics Research from the foreign trade quarterly reports, released by the National Bureau of Statistics (NBS).
In spite of crude oil, agriculture still remains the base of Nigeria's economy, providing the main source of livelihood for most Nigerians. The sector remains the largest sector of the Nigerian economy and employs about two-thirds of the entire labour force in the country.
However, production hurdles have significantly impeded the expected growth. According to the Food and Agricultural Organisation of the United Nations, over the past 20 years, value-added per capita in agriculture has risen by less than 1% annually.
It is also estimated that Nigeria has lost about $10 billion in annual export opportunities from groundnut, palm oil, cocoa, and cotton alone as a result of the decline in the production of these commodities.
In line with this, it is pertinent to consider the major agricultural products that fetched Nigeria significant cash in 2020, in order to make adequate preparations towards maximising the country's export potentials.
READ: CBN Commences distribution of grants and inputs worth over N700 million to cocoa Farmers
---
Sesame seeds – N98.27 billion
Sesame seed comes from a flowering plant mostly grown in Northern Nigeria due to the drought-resistant nature of the seed. It has many uses, but perhaps, its most important use is as a source of sesame oil which is the most demanded vegetable oil in the world because of its zero cholesterol content.
Nigeria has been one of the highest sesame seed-producing countries over the years, making the seed an important component of the country's agricultural export.
In 2020, Nigeria exported sesame seed abroad to the tune of N98.27 billion. The highest quarterly export was recorded in Q1 2020 (N39.63 billion), before the heat of the pandemic, while the lowest was recorded in Q3 2020 (N15.59 billion).
READ: Top 10 Agricultural Products Export from Nigeria
---
Cocoa is a small perennial tree crop that primarily comes from the three tropical regions in the world; Southeast Asia, Latin America, and West Africa. Cote d'Ivoire is the single largest producer of cocoa beans, accounting for approximately 31% of the world's supply.
The fruit is an egg-shaped red-to-brown pod that contains about 30 to 40 seeds, each of which is surrounded by a bitter-sweet white pulp. When the seeds are dried and fermented in the sun, they turn brownish red and are known as cocoa beans, which is the principal ingredient of chocolate.
In the year under review, Nigeria exported different variants of cocoa products to a sum of N87.44 billion. Good fermented Nigerian cocoa exported in 2020 was estimated at N45.36 billion, followed by superior quality raw cocoa beans at N36.53 billion, and natural cocoa butter at N3.52 billion.
Other variants of the cocoa product exported by Nigeria in 2020 include; other quality raw cocoa beans at N1.56 billion, other butter of cocoa and deodorised cocoa (N279 million) and roasted cocoa beans worth N190 million.
READ: Nigeria's cocoa exports to fall by $100m as prices rise in futures market.
---
Cashew nuts – N45.88 billion
Cashew is a tree crop that has been cultivated for food and medicine for many years. The various parts of the cashew fruits are of economic value, which includes apple, nut, and kernel. The primary product of cashew nuts is the kernel, which is the edible portion of the nut.
In confectionery and bakery products, for example, kernels are used in the production of ice creams, chocolates, cakes, and sweets. Cashew nut shell liquid has also been used in making medicine used for treating various illnesses.
In 2020, Nigeria exported cashew nuts valued at N45.88 billion, with the highest quantity recorded in Q2 2020. The breakdown of cashew nut export shows that cashew nuts, in shell that was exported in the review year was N38.36 billion, while that which is shelled was valued at N7.52 billion.
---
Frozen foods – N7.78 billion
Nigeria exported various frozen food items in the year 2020, valued at N7.78 billion. Among the frozen food items exported in the period as stated by the National Bureau of Statistics were, other frozen shrimps and prawns, valued at N5.43 billion.
Frozen rock lobster and other sea crawfish (Palinurus spp, Panulirus spp, Jasus spp) stood at N1.98 billion while Hake (Merluccius spp, Urophycis spp), and frozen meat exported was valued at N374 million.
---
Shea fruits and nuts are "non-timber forest products" that are gathered annually during the shea tree fruiting season that extends from May to September. Shea fruits have an encompassed kernel and nut.
Oil and associated by-products are obtained from crushing the nuts, and these oils are used in creating shea butter, which is further used in making cooking oil, skin and hair moisturizer, soap, waterproof sealant for home walls, lamp fuel, and many more.
It is worth noting that Nigeria exported Shea nuts valued at N6.14 billion in 2020, while shea cake export stood at N337 million in the year under review.
---
Bubbling under:
Ginger – N6.15 billion
Sesame oil – N4.83 billion
Soya – N3.53 billion
Coconuts – N3.36 billion
Flower – N1.58 billion
Why this matters
Nigeria is a country immensely blessed with rich soil texture idle for the practice of crop production; however, we are unable to produce as much for our domestic consumption not to mention receiving adequate export value for our agro products.
It is no news that there is an international demand for most of Nigeria's agro products; however, Nigeria spends more importing agricultural products from other countries.
Some of the major bottlenecks impeding the expected growth in the agricultural sector, despite huge monetary interventions in the sector in recent years, include logistic problems, infrastructure, amongst others.
According to a PWC report on the current state of Nigeria's agriculture and agribusiness sector, Nigeria has significantly poor transport infrastructure and services (road and rail), particularly in the rural areas.
It also identifies the lack of cold chain logistics as a factor contributing to the decrease in trade capacity through losses from spoilage and impinged time to market.
The limited capacity of Nigeria's seaport has also affected the ease of cross-border trade.
Finally, there is a need for Nigeria to improve its agricultural production so as to tap into the large foreign exchange that could come into the country through the export of these items.
Bus fare in Nigeria surges by 78% YoY in February 2021
Fare paid by Nigerian commuters increased from an average of N208.89 recorded in February 2020 to N361.3 in February 2021.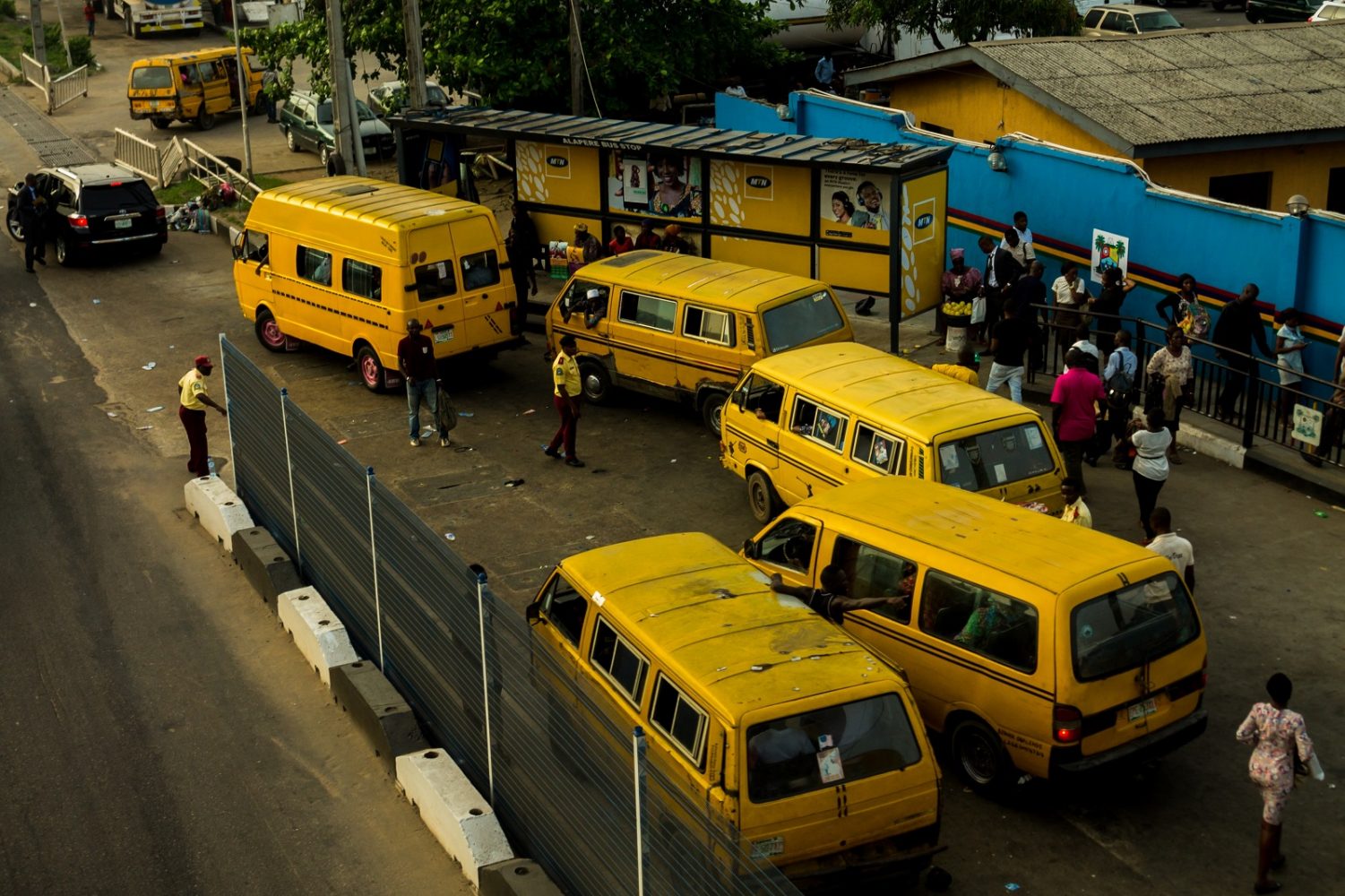 The average fare paid by commuters for a bus journey within the city increased by 78.1% year-on-year in February 2021 to stand at N361.3. This is according to the transport fare watch report, recently released by the National Bureau of Statistics (NBS).
According to the report, the fare paid by Nigerian commuters increased from an average of N208.89 recorded in February 2020 to N361.3 in February 2021. This represents a 78.1% increase in price while it also increased by 2.6% compared to N351.15 recorded in the previous month.
Meanwhile, States with the highest bus journey fare within the city were Zamfara (N620.15), Bauchi (N530.10), and Ekiti (N475.25) while States with the lowest bus journey fare within the city were Oyo (N190.45), Abia (N208.55), and Borno (N250.72).
READ: Nigeria's inflation rate rises to 17.33% in February 2021, highest in four years
Also, the average fare paid by commuters for bus journey intercity increased by 1.13% month-on-month and by 39.85% year-on-year to N2,372.87 in February 2021 from N2,346.41 recorded in January 2021.
READ: Transport fare watch: Motorcycle "Okada" commuters paid less in January 2021
Air travel
Average fare paid by air passengers for specified routes single journey decreased by 0.02% month-on-month and increased by 17.97% year-on-year to N36,458.11 in February 2021 from N36,463.65 recorded in the previous month.
States with the highest airfare in February 2021 were Delta/Lagos (N38,600), Anambra/Bayelsa (N38,500), Bauchi (N38,400).
On the other hand, Akwa-Ibom recorded the lowest fae in the review period (N32,500) followed by Sokoto and Gombe State with N33,600 and N35,000 respectively.
READ: Lagos says transport operators, drivers, conductors, others must get accredited
Motorcycle
The amount paid by Nigerian commuters for journey by motorcycle per drop increased by 2.86% month-on-month and by 97.68% year-on-year to N266.74 in February 2021 from N259.33 recorded in January 2021.
States with the highest journey fare by motorcycle per drop were Taraba (N436.20), Yobe (N425.02), and Kogi (N400.12) while states with the lowest journey fare by motorcycle per drop were Adamawa (N86.47), Katsina (N140.12), and Kebbi (N155.90).
READ: Lagos bus service limited announces 46% fare increase, to use BRT lanes
Waterways
The average fare paid by passengers for waterway passenger transport increased by 1% month-on-month and by 39.63% year-on-year to N794.02 in February 2021 from N786.19 recorded in January 2021.
States with the highest fare by waterway passenger transport were Rivers (N2,299.35), Delta (N2,280.33), and Bayelsa (N2,258.49) while states with the lowest fare by water way passenger transport were Borno (N240.55), Gombe (N297.23), and Abuja FCT (N340.22).
READ: Lagos Rail Mass Transit Red Line to be operational by 2022
What this means
The latest figure indicates that Nigerians are spending more on transportation despite the spike recorded in the food prices in the country, especially in the south. Nairametrics had reported that core inflation and food inflation rose to 12.38% and 21.79% respectively in February 2021.
Nairametrics | Company Earnings
Access our Live Feed portal for the latest company earnings as they drop.