#EndSARS: SERAP sues NBC over charges on unprofessional media coverage
SERAP and 261 concerned Nigerians, civil society and media groups have sued NBC over charges of unprofessional media coverage.
Following a fine on some media organizations by NBC over what it termed unprofessional coverage of the #EndSARS protest, the Socio-Economic Rights and Accountability Project (SERAP), and 261 concerned Nigerians, civil society and media groups have queried the legality of the court injunction asking Channels, AIT, and Arise TV to pay N3 million fines each over their coverage of the protests.
READ: #EndSARS: Attack on The Nation, TVC is an attack on free press – Lai Mohammed
In response to this legal anomaly, the aforementioned organizations have filed a lawsuit against the National Broadcasting Commission (NBC) and the Minister of Information and Culture, Lai Mohammed, imploring the court to "declare arbitrary, illegal, and unconstitutional, the fines imposed on the aforementioned media houses and to stop the NBC from collecting the money." This is according to a report by PremiumTimes
READ: Minister says DSO in broadcasting will transition to a private-sector-driven enterprise
What you should know
Nairametrics had earlier reported that NBC had fined AIT, Channels, and Arise TV over the use of unverifiable footages during the #EndSARS protests.
READ: FG says fund not a challenge to completion of Lagos-Ibadan rail but lack of workers
There are over 255 concerned Nigerians rights group who joined the suit as co-plaintiffs and some of them are; Premium Times Services Limited; Centre for Journalism Innovation and Development; HEDA Resource Centre; International Centre for Investigative Reporting; African Centre for Media and Information Literacy; and Media Rights Agenda.
READ: #EndSARS: Social Media must be regulated to prevent spread of hate speech – Lai Mohammed
In the suit number, FHC/ABJ/CS/1436/2020 filed last Friday at the Federal High Court, Abuja; the plaintiff, Messrs. Kolawole Oluwadare, Adelanke Aremo and Opeyemi Owolabi are seeking: "an order setting aside the arbitrary, illegal and unconstitutional fines of N9 million and any other penal sanction unilaterally imposed by the NBC and Mr. Lai Mohammed on Channels, AIT and Arise TV, and on any other radio/television stations simply for carrying out their professional and constitutional duties."
In addition, the plaintiffs argued that: "Section (2)(n) of the NBC Act and the Broadcasting Code are draconian and fundamentally negates the provisions of the 1999 constitution."
Explore Data on the Nairametrics Research Website
What they are saying
In their words, "The NBC and Mr Lai Mohammed have consistently used broadcasting codes to suppress the watchdog roles of independent media, and to violate Nigerians' human rights, including the rights to freedom of expression, to disseminate and receive information, and hold their government and public officials to account."
"The action by the NBC and Mr Lai Mohammed is arbitrary, illegal and unconstitutional, as it is contrary to section 39 of the Nigerian Constitution, Article 9 of the African Charter on Human and Peoples' Rights and Article 19 of the International Covenant on Civil and Political Rights, which Nigeria has ratified. Their action is apparently aimed to clamp down on media freedom and Nigerians' human rights."
Lastly, the plaintiffs prayed that the court nullifies the N5 million and other penal sanction unilaterally imposed on 99.3 FM Lagos for discharging its duties.
PayVIS: New Lagos State platform to use traffic cameras to fine traffic offenders
Lagos State's Vehicle Inspection Service has launched a technology-based initiative to track, monitor and book traffic offenders.
The Lagos State Government has launched PayVIS, a number plate detection platform that captures vehicle offenders when they violate traffic laws and then bills them.
PayVIS is an initiative of the Lagos State Vehicle Inspection Service.
According to the information contained in the website of PayVis,
"PlateDetect is a Traffic analytics and access control application developed for Lagos State's Vehicle Inspection Service to track, monitor, and book traffic offenders."
"LASG VIS's PlateDetect ensures that all vehicle documentation (vehicle license, Insurance policy, Roadworthiness certificate, Driver's license, Hackney permit (Commercial vehicles only), Lagos State Drivers' Institute card (Commercial vehicles) can be verified and tickets raised for violators."
How it works
From an advert seen by Nairametrics, traffic cameras located beside traffic lights will capture traffic offenders without the presence of traffic officials.
To detect whether you may have had a prior traffic offense, vehicle owners are to visit their website, type in their plate number and then click on search.
Once this is done, a bill is generated for any outstanding offense.
On its Facebook page, the Vehicle Inspection Service said that it will be showing an understanding of the current economic situation to exhibit fairness and good faith by offering a 50% rebate on existing unpaid fines from January 1 to 31st January 2021.
Offenders are advised to take opportunity of the period to pay up, as 100% penalty would be payable after the deadline.
Watch the advert below:
Gulf of Guinea Piracy: Effective Military capacity needs to be deployed – Maersk
Maersk has called for military intervention in the Gulf of Guinea following several attacks by pirates.
Maersk, the world's largest shipping company, has called for military intervention in the piracy problem in the Gulf of Guinea, which has made the gulf the new global headquarters for piracy.
This was disclosed by Maersk Chief of Marine Standards, Aslak Ross, in a Bloomberg report on Saturday evening.
READ: Costs $4,000 to truck containers in Lagos, same price to ship from China
He said,
"It is unacceptable in this day and age that seafarers cannot perform their jobs of ensuring a vital supply chain for this region without having to worry about the risk of piracy. The risk has reached a level where effective military capacity needs to be deployed."
READ: Maersk, Safmarine deny dumping Lagos, as port challenges affect operations 
On December 20, Maersk was attacked off the West African coast. Bloomberg reported that the Maersk Cadiz was boarded by 'criminals' on Saturday at about 2:30 pm Nigerian time, while traveling from Tema in Ghana to Kribi in Cameroon.
Nigerian naval ships arrived to help the vessel, which can transport the equivalent of 4,500 twenty-foot containers. Nigerian Navy Rear Admiral, Oladele Daji, said Nigeria is taking steps to combat the growing piracy problem by "ensuring that this menace of piracy is gotten rid of in our waters, so that those with legitimate business in shipping, fishing, and oil and gas, can go about their business without fear."
READ: Federal Government urged to scrap 12.5% new vessel tariff  
What you should know 
Nairametrics earlier reported that West Africa's Gulf of Guinea recorded an unprecedented increase in piracy attacks in 2020, according to the International Maritime Bureau in its 2020 Annual Piracy report published on Wednesday.
The International Maritime Bureau (IMB) said its Piracy Reporting Centre (PRC) received 195 incidents of piracy and armed robbery against ships worldwide, in comparison to 162 in 2019. The incidents included three hijacked vessels, 11 vessels fired upon, 20 attempted attacks, and 161 vessels boarded.
135 crew members were kidnapped from their vessels in 2020, with the Gulf of Guinea accounting for over 95% kidnapped.
FG to organize another tripartite meeting for Lagos-Ibadan expressway gridlock
The FG has announced plans to organize tripartite stakeholders' meeting to resolve issues on the Lagos-Ibadan expressway.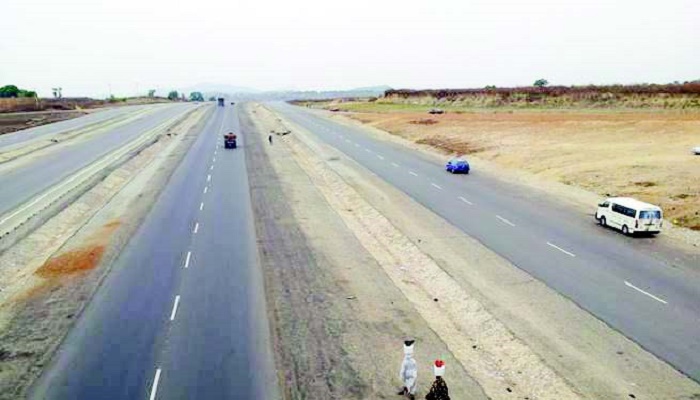 The Federal Government has announced plans to organize another tripartite stakeholders' meeting, as they have reiterated their commitment towards resolving the incessant gridlock and truck menace on the Lagos-Ibadan expressway.
This disclosure was made by the Coordinating Director, Highway Construction and Rehabilitation in Nigeria, Mr Funsho Adebiyi on Saturday during an inspection tour of the ongoing Lagos-Ibadan Expressway rehabilitation and reconstruction project.
According to a report from the News Agency of Nigeria (NAN), Adebiyi said that those invited to the meeting include the Lagos, Ogun and Oyo state governments, as well as truck drivers and owners, traffic regulatory agencies, amongst others.
What Mr Adebiyi is saying
While expressing regret that the constant presence of articulated trucks parking indiscriminately on the Oghere section of the ongoing Lagos-Ibadan Expressway project is damaging new construction work on the highway, he said that drastic steps must be taken to tackle the problem in each of these states in conjunction with their governments.
He said,
"You see trailers in their hundreds park on the road shoulders we are just repairing. Some of them are not parked empty, they are carrying as much as 900 bags of cement and they are abandoned there on the road shoulder.''
He pointed out the need for another meeting, as the 4 previous stakeholders' meetings held with truck drivers and owners, as well as other stakeholders did not achieve the desired results.
Adebiyi said,
"I had invited my Minister to a town hall meeting before and he has met them and we are organizing another town hall meeting with them next week Friday and Saturday, to come and sit down with them to discuss with the truck drivers, truck owners, the truck park operators. We are making efforts also to construct parks where they can park – about 4,000 capacity truck park. It will be constructed still along this Oghere end, but we are begging them to stop parking on the road.''
Adebiyi, during an earlier inspection of section one of the highway which stretches from Ojota in Lagos to Sagamu interchange, said the federal government was constructing two major additional interchanges.
He also added that two flyovers were being constructed on section one, in addition to 14 existing ones on other stretches in Ogun and Oyo, to curb gridlock and improve the safety of new communities along the axis.
What you should know
The reconstruction/rehabilitation of the Lagos-Ibadan expressway, which faced several setbacks was flagged off in 2013 with the award of the contract to 2 firms.
Section one of the project that spans from Ojota in Lagos to Sagamu interchange in Ogun state was awarded to Julius Berger, while the other section which spans from Sagamu interchange to Ibadan was awarded to RCC.