FG directs 9,000 filling stations to install gas facilities
The DPR ordered the filling stations to begin immediate installation and also update licenses.
The Department of Petroleum Resources has ordered 9,000 filling stations nationwide to begin the installation of facilities for gas products.
This was announced in a statement by The Director, DPR, Mr Sarki Auwalu. The DPR said the move will improve the utilization of liquefied petroleum gas, compressed natural gas, liquefied natural gas and autogas as alternative fuels for Nigerians.
READ: Nigeria, only oil producing nation that does not benefit from price increase – Sanusi
Nairametrics reported last month that the Federal Government stated that filling stations will begin to dispense autogas into automobiles through selected filling stations across the country before the end of September. The Committee on National Gas Expansion Programme (NGEP) had been assigned to ensure the effective implementation and take-off of this initiative. The NGEP was inaugurated in January this year by the Minister of State for Petroleum, Chief Timipre Sylva, in furtherance of the domestic gas expansion programme of the Federal Government.
Mr Auwalu added that the 9,000 outlets represent 27% of the number of retail fuel stations in the first category, and identified by the DPR as stations that can implement the integration of gas facilities based on robust safety assessment and technical considerations.
READ: AfDB to provide $400 million of $16 billion in largest private investment in Africa
The DPR ordered all category one operators of filling stations to begin immediate installation and also update the licenses with the DPR.
"All operators of retail outlets in categories two and three whose facilities do not meet the minimum requirements or do not have sufficient land area are encouraged to apply for stand-alone LPG, CNG, LNG or autogas facilities (full-scale or modular) under an incentivized regulatory regime." 
READ: Post COVID: FG releases new strategic policy for survival of oil sector
"The DPR has also approved the deployment of skid-mounted modularized/containerized LPG/autogas handling systems and other intrinsically safe systems for gas storage and handling to promote affordability, accessibility, and availability of the products," Auwalu said.
Experts pick holes in pump pricing of petrol, proffer solutions 
Experts give their views as Nigerians grapple with the effects of an increase in petrol pump price.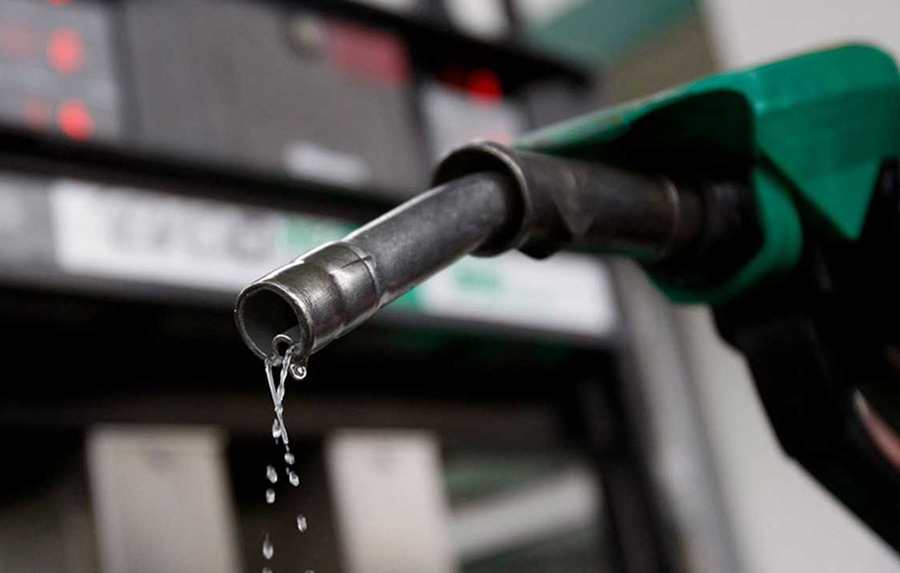 The recent sharp increase in the pump price of petrol has been greeted with shock and condemnations from  Nigerians, as it is coming at a time the global price of crude oil dropped or been static at best. 
This is also happening at a time, where Nigerians are grappling with the devastating impact of the coronavirus pandemic on the economy, leading to a significant drop in the income of Nigerians. 
READ: Labour sets September 30th as deadline to go on strike
This price increment is the resultant effect of subsidy removal, and full deregulation of the downstream oil sector by the Federal Government, which has been on the policy agenda of past governments, starting with Olusegun Obasanjo's administration to the present administration of Muhammadu Buhari. This is further exacerbated by the fact that, the country imports over 90% of its refined petroleum product, as the refineries have not been working optimally. 
While announcing the implementation of the full deregulation of the downstream oil sector, with the removal of the existing cap on fuel prices, the Petroleum Products Pricing Regulatory Agency (PPPRA), noted that henceforth the pump price would be fully determined by market forces. 
In response to some comments and innuendos, the Minister of State for Petroleum, Timipre Sylva, said the deregulation policy, was to ensure economic growth and development of the country. He insisted that it was unrealistic for government to continue to subsidize petrol, as it had no economic value.
READ: Despite COVID-19, top Nigerian Banks declare N36.7 billion dividends 
Sylva explained that subsidy was benefitting mostly the rich, rather than the poor and ordinary Nigerians. He said the policy is in line with the global best practice, as the government will continue to play its traditional role of regulation, to ensure that this strategic commodity is not priced arbitrarily by private oil marketing firms. 
The importance and critical nature of petrol seems to be what is driving the condemnation and protests amongst many Nigerians. This is because the demand for petrol is not price elastic; which means, an increase in the price of petrol, does not necessarily produce a decrease in demand, due to the importance of the product in driving different sectors of the economy. 
Explore the Nairametrics Research Website for Economic and Financial Data
One of the most critical issues that is generating intense debate on the deregulation policy of the downstream oil sector, vis–a–vis the sharp increase in the pump price of petrol is, why the increase?  
Especially, when you consider that there has not been any major increase in the global price of crude oil, which is the main component in determining the pump price of petrol. In fact, the price of crude oil has been on a decline recently.   
Recall that, Pipelines and Product Marketing Company (PPMC), a subsidiary of NNPC, in an internal memo, to oil marketers and stakeholders, increased the ex-depot price of fuel from N138. 62 per litre to N151.56 per litre. Some analysts have suggested that the increase could be attributed to the high exchange rate, following the devaluation of the naira against the dollar, and rising costs in the value chain. But the very critical question is, is the devaluation of the naira enough to drive such increase? 
READ: Nigeria will keep taking infrastructure loans to attract investments – Buhari
The Managing Director of 11 Plc (formerly Mobil Oil Plc), Adetunji Oyebanji, who also doubles as the Chairman of the Major Oil Marketers Association of Nigeria (MOMAN, had about a fortnight ago, said the retail pump price of petrol should be around N155 per litre.  
In his analysis of the development, Professor Adeola Adenikinju, Director, Centre for Petroleum Energy Economics and Law, University of Ibadan said, "The major drivers of PMS price in a deregulated environment are the price of crude oil and the exchange rate. However, in many countries, governments also levy indirect taxes on petroleum products, to fund government road and other developmental projects, because of their inelastic demand.
"In Nigeria, NNPC gets the exchange rate at the official rate of about N386/$1. At that exchange rate, and given the current crude oil price of about $42.60 per barrel for Bonny Light, the current pump price of PMS of around N151.56 per litre is not justified by this analyst's calculations, even if other cost components like distribution and marketing margins are included, except if BDC exchange rate or other charges are included." 
READ: NNPC reduces fuel price to N108 per litre
He expressed his support for the liberalization of the petroleum downstream sector, that will encompass opening up the sector to all players, not just NNPC. He said we need real competition in the market place, as that is the only way to bring effective competition and allow retail price to reflect marginal opportunity costs of PMS. 
Going further he said, "We found ourselves in an embarrassing position as a major oil exporting country, that is also a major importer of refined products. A substantial part of what constitutes the costs of refined products now, including taxes in importing countries, shipping, finance costs, ports charges, lightering charges etc., are all avoidable costs, if we have a thriving and efficient domestic refinery sector. 
"There is currently some opaqueness in the activities of the NNPC in the current subsidy system. The government is losing out on how much the NNPC transfers to the federation accounts for handling the government share of crude oil. NNPC is charging the government and Nigerians, not just the under-recovery amount, but also nebulous charges like costs of pipeline repairs, and estimates of crude oil losses.'' 
On his own part, an Oil and Gas Expert, Olumide Ibikunle, disclosed that the global crude oil prices are majorly linked to the price of the final product, which are refined products like petrol, diesel, kerosene, and then foreign exchange. However, he admitted that there are other elements in the pricing template.  
He said, "You need to realize that, there are other elements of the pricing template. I just mentioned 2 of the most important ones, which are the exchange rate and the crude oil prices. There are other items like international shipping cost, which is also a key part of it; lithering costs; freight costs, also depending on the availability of tankers for instance, if tankers are not available in the international market to ship refined products; the cost of moving refined products also increases." 
He said that at best, what we have is partial deregulation, as government is trying to guard against the volatility of the global crude oil prices, which changes on a daily basis. He pointed out that, it is not good to have prices of petrol fluctuate every day at the retail stations. Hence, the introduction of price modulation mechanism by government, to manage those volatilities. 
Olumide also said, "These products are ordered in advance. I don't need PMS today and place the order today. I place the order 2 or 3 months in advance. You must realize the dynamics at that time versus what it is now, might be different. so that consideration is also something that fits into the price consideration, and we must also factor that in."
"So, if prices are N160 today, perhaps it is reflective of the $46 or $45 per barrel, that we saw 2 months ago. Hence, what you see in October or November, will be reflective of what you see in September," he concluded. 
It does seem the recent increase is driven mostly by the exchange rate, but inability to get our refineries working at optimal capacity, government taxes, and the inefficiencies in the system, which is superintended by the Federal Government. 
Shell to focus on Nigeria, Gulf of Mexico and others as it seeks to cut 40% of costs
Shell is seeking to cut 40% of operating costs in its upstream oil and gas.
Royal Dutch Shell announced that it would focus its operations on Nigeria, Gulf of Mexico, The North Sea and a few others as it looks to reduce oil and gas production costs by 40%.
This was announced by Reuters in an exclusive report Monday after speaking with sources. Shell sources also reveal it would direct the saved costs into more renewable energy investments. The new project would be called Project Reshape, and would be implemented in all three divisions of the company with the aim of saving $4 billion due to the effect of the pandemic on the industry.
READ: Petroleum Industry Bill set to go to President Buhari
Nairametrics reported in July that Shell warned in its second-quarter 2020 outlook that it could write down between $15 billion – $22 billion in post impairment charges for Q2, due to the heavy effect of the pandemic in their business. Shell had earlier this year, shocked investors by cutting dividend by 2 thirds for the first time since World War 2.
A source told Reuters that the new reshape of the company would not only shake up the structure but also the culture and "type of company we want to be", as the company fancies investments into the power and renewable sector with historical low margins, and also competition from other oil companies seeking to go green.
(READ MORE: Warehousing and logistics: Key to the success of deregulation in Nigeria)
Shell is seeking to cut 40% of operating costs in its upstream oil and gas to make the new vision possible and focus on just key assets in Nigeria, Gulf of Mexico and others.
In the Downstream sector, Shell also plans on cutting costs in its fuel stations business with about 45,000 in service. A spokeswoman from the company announced that a cost competitive total strategic view of the organization is in place, "which intends to ensure we are set up to thrive throughout the energy transition and be a simpler organization."
READ: Banks' loans to private sector increase by N3.50 trillion in one year – CBN
CEO, Van Beurden said Shell would deliver $billion in its cost savings drive by Marche 2021, which includes suspended bonuses and job cuts. Shell also plans to reduce it refineries from 17 to 10 and announced plans of selling 3.
Petrol supply drops by over 23% due to decline in consumption
Consumption of petroleum products to decline to 27.2 billion litres in 2020.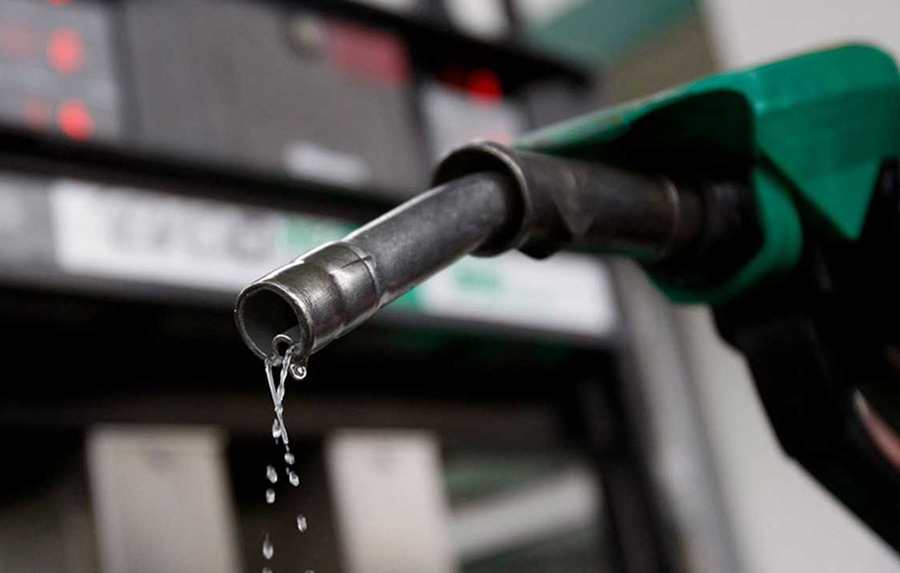 The total volume of petrol supplied in Nigeria declined by 23.88% in July, when it fell from 1.34 billion litres in June 2020 to 1.02 billion litres.
This was disclosed by the Nigerian National Petroleum Corporation (NNPC), in its monthly performance data for July.
According to the report, the 1.02 billion litres translated to 32.95 million litres per day, down from 44.62 million litres per day in June, when 1.34 billion litres were supplied.
READ: Bottom Line: Honeywell smells really good but….
The performance data also stated that 0.95 billion litres (30.67 million litres/day) were supplied in May, and 0.94 billion litres (31.37 million litres/day) in April.
In March and February, the volume of petrol supplied stood at 1.73 billion (59.72 million litres/day), up from 1.20 billion litres in January (38.68 million litres/day)
It stated, "The corporation has continued to diligently monitor the daily stock of Premium Motor Spirit, to achieve smooth distribution of petroleum products and zero fuel queue across the nation."
READ: UBA Plc H1'2020 results, a true reflection of its rightsizing decision? 
Agusto projects further decline
Experts in Agusto & Co, in a report, have noted that the impact of the COVID-19 pandemic on economic activities in the country resulted in a decline in the consumption of petroleum products.
The report said, "Agusto & Co. expects the consumption of petroleum products, particularly PMS and Aviation Turbine Kerosene, to decline to 27.2 billion litres in 2020, given the severely restricted travel and transportation activities during the second and third quarters of the year.
"This is expected to translate to a decline in revenue to N4.3tn in 2020."
READ: Petrol supply drops by 21%, NNPC gives reasons for high production cost
Back story:
NNPC has, until recently, been the sole importer of petrol into the country for more than two years, after private oil marketers stopped importing the commodity, due to crude price fluctuations, among other issues.
The refineries, located in Port Harcourt, Kaduna and Warri, have a combined installed capacity of 445,000 barrels per day, but have continued to operate far below the installed capacity.