AfDB to provide $400 million of $16 billion in largest private investment in Africa
When the project is completed total expects Mozambique to earn up to $50 billion in Natural gas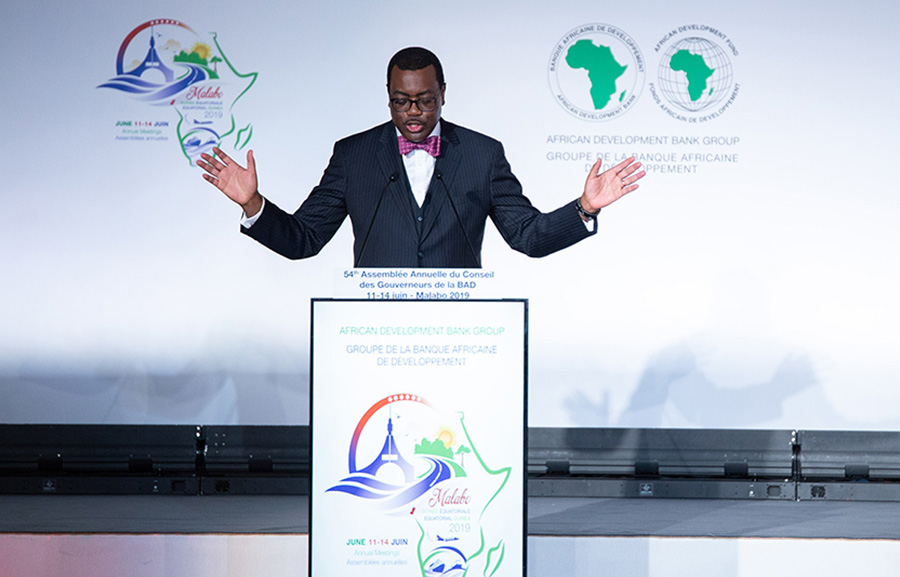 The largest private investment in Africa, Total's Mozambique liquefied natural gas project nears $16 billion in financing from major banks. Africa's largest multilateral bank, The African Development Bank (AfDB) will provide $400 million worth of loans, while Japan's Japan Bank for International Cooperation will provide up to $3 billion in loans for the project.
Other financiers include Oil India Limited and USA's Export-Import Bank.
READ ALSO: AfDB appoints Rabah Arezki as new vice president and chief economist 
The $23 billion project has seen interests from Banks to finance it despite the downturn in investment in the oil and gas sector due to the effects of the pandemic. The Natural gas industry is in an oversupply glut phase, despite bouncing oil demands and the OPEC agreement to reduce production cut from 9.6 million barrels a day to 7.7 million.
Mozambique geographical locations and the amount of proven natural gas reserves also serve as an advantage as it offers it access to Natural gas export to Asia.
Other partners in the project include Mozambique's Empresa Nacional de Hidrocarbonetos, Mitsui & Co Ltd., ONGC Videsh Ltd., PTT Exploration and Production Pcl and Bharat Petroleum Corp.
READ MORE: WTO: Okonjo-Iweala invites volunteers, says she has no money for PR firm
Total expects Mozambique to earn up to $50 billion in Natural gas revenue for the next 25 years when the project is completed, added to the Rovuma LNG built by Exxon in the same location.
Royal Academy of Engineering invests over £3.5 million in Nigeria, others
The academy has awarded over £3.5 million in 37 projects in Nigeria and across 13 African countries.
The Royal Academy of Engineering has awarded over £3.5 million to 37 projects in Nigeria and across 13 African countries to promote better training and sustainability and diversify economies.
This was disclosed by the Academy via a statement issued and seen by Nairametrics on Thursday to mark the UNESCO World Engineering Day 2021.
It stated that the Academy's interest in partnering with partner academic institutions' projects focused on realizing sustainable development goals.
One of such projects, according to the statement, is the renewable energy project recently embarked on by Engineering students in the University of Abuja, Nigeria.
It stated, "A new awardee of the HEPSSA programme, the University of Abuja, in a project titled "Renewable energy utilization: Accelerating diffusion of solar power systems", seeks to address the problem of access to affordable and clean energy with a view to enable accelerated diffusion solar power systems."
Commenting on the progress achieved in Africa, Nigerian born Engineer in the UK, Yewande Akinola MBE, who is also a member of the Royal Academy of Engineering GCRF Africa Catalyst Committee, said:
"While we see immediate improvements in skills and innovation through these programmes, the real win is establishing a framework for lasting change. This will equip communities in Africa to anticipate and plan for the challenges posed by climate change, urbanisation and economic development. The continent is transforming rapidly, and those engineering its future need the skills to think on their feet."
Stressing the need for strategic partnerships and buy-in of stakeholders, she said, "By developing strong alliances between local partners in sub-Saharan Africa and the UK, we can enable learning, collaboration and sharing of best practice, which in turn will build skills to boost innovation. But there is much more to be done, which needs the continued support of investors and partners."
She added that the Academy aimed to support the development of a diverse and future fit workforce across the continent.
"It is estimated that fewer than 10% of engineering posts in Africa are currently occupied by women. GCRF Africa Catalyst has worked with Women in Engineering (WomEng) to promote gender diversity across a wide spectrum of professional experience.
"WomEng's work with Eswatini's Registration Council for Architects, Engineers, Surveyors and Allied Professionals has resulted in seven registered female members where they initially had none. A HEP SSA project with the Institute of Engineers Rwanda also helped to increase the number of female internship applicants from 5% to 2018 to 25% in 2019," she said.
Highlights of achievements of the Africa grants:
Over 2000 professionals trained by Professional Engineering Institutions across sub-Saharan Africa.
Over 530 student industry placements since 2013. Number of students obtaining industry internships increased from 40% to 90% over the course of one project in Zambia
Diversity & Inclusion initiatives have driven equal gender participation in programmes. A project from the Institute of Engineers Rwanda helped to increase the number of female internship applicants from 5% in 2018 to 25% in 2019.
50 individual course curricula reviewed and improved as a result of industry-academia partnerships.
Almost 50 UK organisations and 400 in-country bodies involved as project partners so far.
What you should know
Launched in 2016, with support from the UK government's Global Challenges Research Fund (GCRF), the Africa Catalyst initiative allows Engineers to focus on issues of specific importance to their relevant jurisdictions while facilitating good governance practices.
The Royal Academy of Engineering is showcasing its impact on enhancing collaboration, education, and diversity in engineering in sub-Saharan Africa, delivered through its Africa grants programmes ahead of the second UNESCO World Engineering Day for Sustainable Development on the 4th of March 2021.
LNG boss tasks FG to begin the monetization of Nigeria's gas
Mr Attah has urged the FG to take the gas sector more seriously as the future of Nigeria's energy lies with it.
The MD and CEO of Nigeria LNG Limited Mr. Tony Attah has tasked the Federal Government to begin the revamping and monetization of the Gas sector in Nigeria.
He made this statement while making his presentation at the 2nd virtual Nigerian Gas Association (NGA) Industry Multilogues, with the theme: "Powering Forward, Enabling Nigeria's Industrialization via Gas."
Mr. Tony Attah drew the attention of the audience to the hidden treasure in the Nigerian Gas industry which he believes is not getting enough attention from the government.
On the future of gas as an alternative energy source, Mr. Attah stated that the developed world is already keying into gas as an alternative to crude oil. Gas has proven to be a cleaner and more sustainable alternative.
He exclaimed that Nigeria is very rich in gas and yet poor in energy. Nigeria is the 9th country with the largest gas reserves in the world but makes very little use of it.
Mr. Attah went further to paint a clear picture of the promise of investing in gas using the success achieved by Qatar. Qatar is currently the largest LNG exporter in the world.
"We just touched on a quick case study of Qatar. Someone mentioned Qatar already from a poor fishing country to a gas giant and it took just 10 years, which is why we, as Nigeria LNG, firmly believe in the conversation and the narrative about the declaration of the decade of gas.
"We believe it is possible. If you look at Qatar from 1995, when they really went into gas development, we were just two years behind Qatar. So, Qatar's first LNG was in 1997.
"Nigeria's first LNG was in 1999, just two years behind. But then, within 10 years, because of the deliberateness of the government and focus on gas, they have gone to 77 million tonnes and we are at best, 22 million tonnes," Attah said.
Mr. Attah stressed further the importance of the gas sector in Nigeria's future. He recalled that the Nigerian Government declared 2021-2030 as the decade of gas. He pleaded with the government to take the sector more seriously as the future of Nigeria's energy lies with it.
"Gas is the future. That future is now, and just as the Minister of State has made us to realize, gas is food in fertilizer. Gas is transport as you saw in the Auto gas project that was declared.
"Gas is life, as a matter of fact, for cooking, for heating, for existence. Gas is development in manufacturing, gas is power. Gas is everything. "We think it's time for gas. It's time for Nigeria to diversify and that is why we fully support the decade of gas," he said.
What you should know
Early last year, the director of the Department of Petroleum Resources (DPR) Mr Sarki Auwalu confirmed that Nigeria's proven gas reserve stood at 203.16 trillion cubic feet.
Nigeria has the 9th largest gas reserves in the world. It is also the 6th largest exporter of gas.
The Federal Government declared the year 2021–2030 as the "Year of the Gas". It pledged to finally kick start the development and commercialization of Nigeria's huge gas reserves.
Nairametrics | Company Earnings