WTO: Okonjo-Iweala invites volunteers, says she has no money for PR firm
Ex-Minister – "I am the best woman for the job"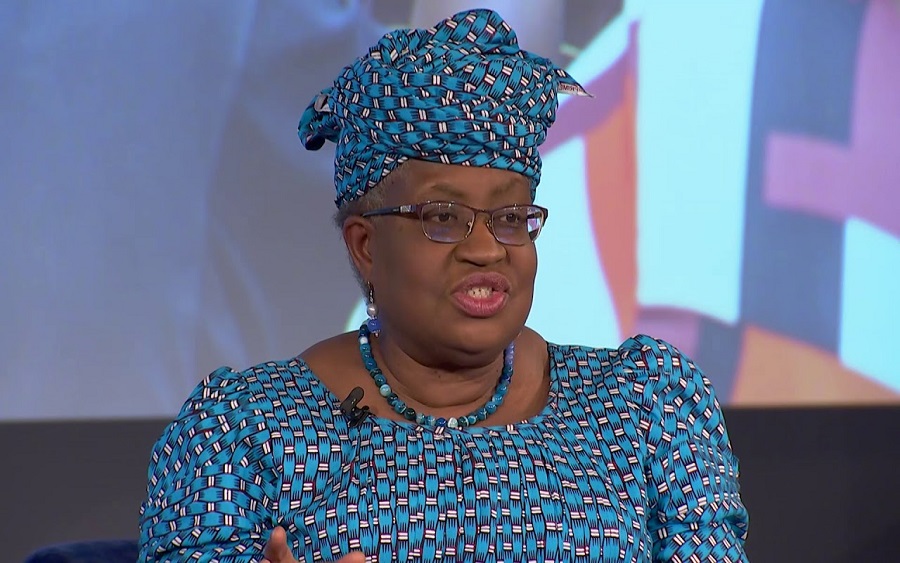 Nigeria's candidate for Director-General of the World Trade Organisation, Dr. Ngozi Okonjo-Iweala says that she is looking for volunteers to assist her campaign for the high profile position in public relations and other areas.
The two-time Nigerian Minister of Finance stated this during an interview on Arise Television's prime news programme, NEWSNIGHT NIGERIA which was monitored in Abuja last night.
According to Okonjo-Iweala whose campaign has electrified the race and attracted the endorsement of the West Africa bloc, the practical support of volunteers is necessary because she lacks the resources to engage public relations firms and lobbyists that other candidates might be using.
READ MORE: Top banks' stocks plunge, as bears overwhelms Nigerian tier-2 banks' rally
"So far things are going well and I'm grateful for the support of the government and Nigerians. I don't have any PR firm working for me. I have some friends who are helping with media work pro-bono because I cannot afford to pay them. It would be nice to have some volunteers".
She described the claim by Egypt's candidate for the WTO that her nomination is not outside the rules of the African Union as absolutely not true, pointing out that the WTO has formally accepted her nomination because the position of the Egyptian candidate is faulty.
Get Economic Research Data From Nairametrics on Nairalytics
She expressed gratitude to the Nigerian government, the Ministries of Foreign Affairs and Trade as well as other agencies for their strong support. etc.
On her qualification for the coveted job, Okonjo-Iweala declared "I am the best woman for the job", citing her decades-long expertise as a development economist with extensive hands-on expertise in trade, her leadership skills as a pragmatic consensus builder and her global network of associates, partners, and friends which would stand her in good stead on the job.
READ ALSO: Nigeria and US Authorities battle former Enron Nigerian Subsidiary over $80 million Yacht
Okonjo_Iweaala described WTO as a critical global organization that needs to be reformed in key areas like dispute resolution, adding that its effectiveness will be enhanced if it becomes more inclusive by supporting women, MSMEs, etc.
On the US-China disagreements that have paralyzed the organization, Okonjo-Iweala stated that she has the experience to find areas of unanimity and mutual benefit and using them as a foundation to tackle more serious challenges
Ecobank Nigeria launches Smart SME Agency Banking campaign to empower small businesses
The campaign aims to create self-employment for new entrepreneurs and help diversify income streams of existing small businesses across Nigeria.
Ecobank Nigeria has launched Smart Small And Medium Enterprise (SME) Agency Banking campaign targeted at empowering 100,000 entrepreneurs under the Ecobank SME and Agency Banking proposition.
Emeka Agada, Head of SME, Ecobank Nigeria, said the initiative was introduced in line with the bank's commitment to support the Federal Government and Central Bank Of Nigeria vision for financial inclusion across the country.
Aside improving financial inclusion, this campaign also aims to create self-employment for new entrepreneurs and help diversify income streams of existing small businesses across Nigeria. He reiterated that Ecobank has made it easy for entrepreneurs and small businesses to become the Bank's Agents under this initiative.
"This laudable initiative is to empower small businesses and create new entrepreneurs. It is open to every honest and enterprising adult capable of using smart phones and/ or Point of Sale (PoS) Machines  as well as every small and medium enterprise subject to their meeting the terms and conditions as set out for Agents. Why not join the Ecobank Smart SME Agent network today and become a mobile financial services provider?" he stated.
Mr Agada explained further that an Xpresspoint agent could perform basic banking services such as account opening, deposit collection for Ecobank, interbank transfers to other banks, card and card-less withdrawals, bill payment, airtime top-up, remittance services amongst others. He said Agents will earn money through-fees and commission on all successful transactions done through the agency. Ecobank will also train the agents and provide branding materials for free.
In her comment, Mrs. Nike Kolawole, Head Ecobank Agency Network lauded the Initiative and added that the Ecobank Agency proposition remains the best in the industry today. She encouraged small businesses to partner with the bank to drive financial inclusion and employment.
On a general note, Mrs. Kolawole emphasized that "banking has greatly evolved and has become closer to the people. With the introduction of Agency banking, no one needs to visit a bank branch to carry out a transaction. With your phone, you can perform your own transaction or perform transactions for other people on behalf of the bank and earn commissions. I encourage the youth and owners of small businesses (men and women) to use this initiative to expand their revenue streams while offering this value-added service to customers".
Securing your children or ward's future through Stanbic IBTC Education Trust
SET is a convenient and flexible investment plan with long term benefits, designed to support parents and guardians.
Quality education is one of the pillars required to build a secure future for our children and wards. Despite it being the primary responsibility of parents and guardians to provide sound education for their children and wards, inadequate finance sometimes presents a challenge to its achievement.
With the Stanbic IBTC "Education Trust" (SET) scheme, a product of Stanbic IBTC Trustees Limited, the story is different. SET is a convenient and flexible investment plan with long term benefits, designed to support parents and guardians as you strive to provide quality education for your children and wards.
The future may hold uncertainties but SET covers up for unforeseen events by helping to prepare for difficult times so that the education of your children and wards is not negatively impacted.
Your funds are invested in conservative instruments, and the Education Trust is created professionally and administered by a Corporate Trustee. This offers a chance for your children and wards to enjoy access to quality education, regardless of any adverse circumstance. Payment of school fees is guaranteed as the Trustee pays directly to the school(s) thereby helping to avoid any diversion of the funds.
You can also nominate SET as a Beneficiary for your insurance policies to cushion the effect of permanent disability or other eventualities on your children or wards.
Parents and guardians attest to the benefits of proper planning and investing in Education Trusts like SET with the primary objective of ensuring that the education of their children and wards continues to the desired level. You can also take that wise step today and SET up your children and wards for a secure future.
For details on how to open a Stanbic IBTC Education Trust for your children or wards, please send an email to [email protected] or visit our website www.stanbicibtctrustees.com for more information.
Follow us on social media @stanbicibtc to learn more about the solutions we have to support your financial growth.
Reactivate your dormant Stanbic IBTC account to enjoy juicy benefits
Reactivating a dormant Stanbic IBTC account today will earn you juicy benefits as you enjoy improved services.
Stanbic IBTC Bank PLC has launched a reactivation campaign aimed at welcoming all its customers with dormant accounts "back home" to relish the best financial solutions.
To enjoy several benefits, customers will have to reactivate their inactive and dormant accounts with the Bank and enjoy improved services and digitised channels.
The incentives include zero charges on local transfers for one month, free debit card for Sole trader account holders and remote access to your account always.
Reactivating a dormant Stanbic IBTC account is easy and convenient. Customers can recover an inactive account with their mobile phone using the Bank's newly upgraded Super App by initiating a transaction or visit www.stanbicibtcbank.com and click on "Reactivate" then follow the prompts.
Thereafter, customers can begin to enjoy improved capabilities while transacting.
The dormant account reactivation requires zero minimum balance.
This campaign is another demonstration of the Bank's unwavering dedication to serving its esteemed customers better, especially, during this period when a contracting economy would negatively impact a sizeable number of Nigerians.