FG borrows N2.8 trillion from CBN via Ways and Means
To fund the 2020 budget, FG borrowed N2.8 trillion from CBN
The Central Bank of Nigeria (CBN) backstopped a total of N2.8 trillion in support loans to the Federal Government in 2020. This follows the FG's failure to meet its revenue targets due to the impact of the fall in oil prices and covid-19 pandemic.
The support came in the form of Ways and Means, a provision in the CBN act that allows the government to borrow from the Apex Bank. Provisions in the act cap monetary financing of fiscal deficits at 5% of the prior year's revenues.
READ: Another crushing recession 'is coming'
This information was made known by the Minister for Finance Zainab Ahmed during a public presentation of the 2021 FGN Approved Budget – Breakdown & Highlights which was done via Zoom, an online platform for virtual meetings.
READ: New CBN Circular: CBN confirms only Banks can pay IMTO dollars
According to the information contained in the report, the central bank provided financial support to the tune of N2.8 trillion which the government used to fund its budget expenditure. In the breakdown seen by Nairametrics, out of the 2020 budget deficit of N6.1 trillion, N2 trillion was sourced from domestic borrowing and another N1.2 trillion from foreign borrowing. The rest was via Ways and Means.
READ: "No forex" banks tell holidaymakers desperate for travel allowance (PTA)
Breakdown of the data
In her presentation, the minister said out of the N5.3 trillion in budgeted revenue, only N3.9 trillion was generated as actual, resulting in a 27% revenue shortfall for the year.
However, in terms of expenditure, while N9.97 trillion was appropriated,  N10.08 trillion (representing 101%) was spent during the year.
The shortfall in revenues and increased spending resulted in an actual deficit spending of N6.1 trillion as against N4.6 trillion budgeted during the year
Nigeria also increased its debt service from N2.9 trillion to N3.2 trillion. Interest on Ways and Means totaling N912.5 billion contributed significantly to the cost.
READ: CBN's Export Proceed Number causing huge setback for exporters
CBN financing
The government's Ways and Means financing was brought to public view in 2016 after the former CBN Government Sanusi Lamido Sanusi accused the government of contravening the CBN Act by borrowing more than the required 5% of prior year revenues. Nairametrics dimensioned this matter in a 2016 article.
At N2.8 trillion, the CBN basically lent the government 52.8% of its current year revenues or 62.2% of 2019 revenues of N4.5 trillion.
This appears to violate the CBN Act which states that the outstanding amount should not exceed 5% of prior years' actual revenue.
The provision also requires that the loans are repaid at the end of the year or else the CBN will no longer be able to lend to the government in the following year.
It is unclear if the loans have been repaid or will be repaid prior to the implementation of the 2021 budget.
READ: CBN introduces "Special Bills" as part of efforts to control money supply in the economy
The year 2020 was an exceptional year globally due to the Covid-19 pandemic and expectedly impacted government revenues negatively due to the lockdown and the fall in oil prices. Without the central bank backstopping these loans, it might have been practically impossible for the government to fund its expenditure programs for 2020.
Lack of vaccine access will reduce Africa's economic growth compared to rest of world – IMF
IMF forecasts that Nigeria is expected to grow by 2.5% in 2021 and 2.3% in 2022.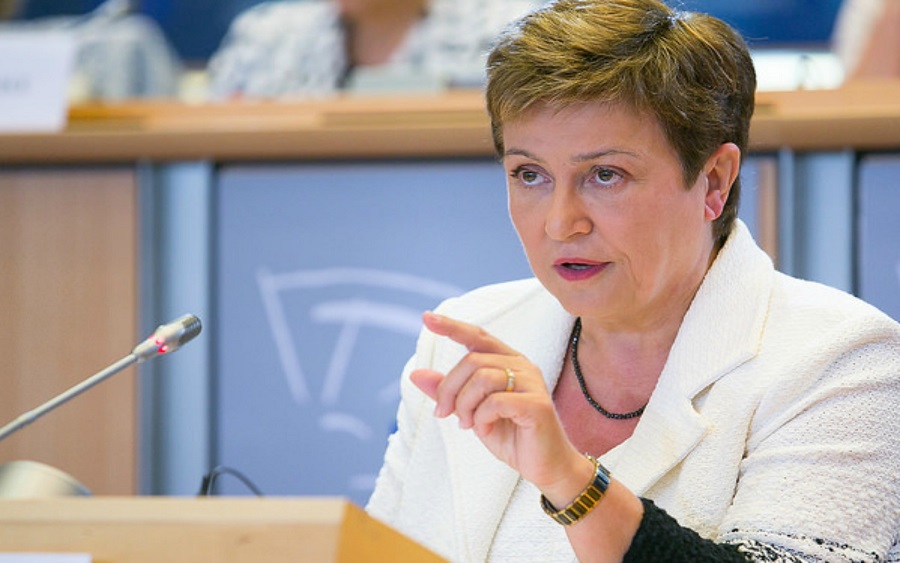 The International Monetary Fund (IMF) has stated that a continued lack of access to vaccines will see Africa's projected growth at 3.4% compared to the rest of the world at 6%.
The IMF disclosed this in its Regional Economic Outlook for Sub-Saharan Africa, April 2021, which was published on Thursday.
What the IMF said
Despite turning out better than expected, growth in 2020 is estimated to have been the worst on record at –1.9 %, leading to a sharp spike in poverty.
In 2021, the region's economy is expected to resume expansion at 3.4%, weaker than the 6% for the rest of the world, amid a continued lack of access to vaccines and limited policy space to support the crisis response and recovery.
Macroeconomic policies will in many countries entail some difficult choices. Saving lives remains the first priority, which will require access to affordable vaccines, ensuring that the logistical and administrative prerequisites of vaccination rollouts are in place, targeted containment efforts, and added spending to strengthen local health systems.
The IMF urged that African leaders needed to create more fiscal space and implement transformative reforms to unlock economic growth. These include mobilizing domestic revenue, strengthening social protection, promoting digitalization, and improving transparency and governance.
The body added that the need for reforms is to reduce debt and find a sustainable footing which would be a catalyst for longer-term growth and provide opportunities for the region's new job seekers.
On growth projections
IMF forecasts that Nigeria is expected to grow by 2.5% in 2021 and 2.3% in 2022.
South Africa is expected to grow by 3.1% in 2021 and 2.0% in 2022.
Kenya is expected to have higher growth at 7.6% in 2021 and 5.7% in 2022.
Meanwhile, Ghana is forecasted to grow by 4.6% in 2021 and 6.1% in 2022.
In case you missed it
Nairametrics reported earlier this month that the International Monetary Fund had lifted its global growth outlook to 6% in 2021 (0.5% point upgrade) and 4.4% in 2022 (0.2 percentage point upgrade), after an estimated historic contraction of -3.3% in 2020, due to the effects of the COVID-19 pandemic.
Money Printing: Emefiele threatens to recover budget support loans from state govts
Godwin Emefiele has threatened to recover intervention loans extended to State Governors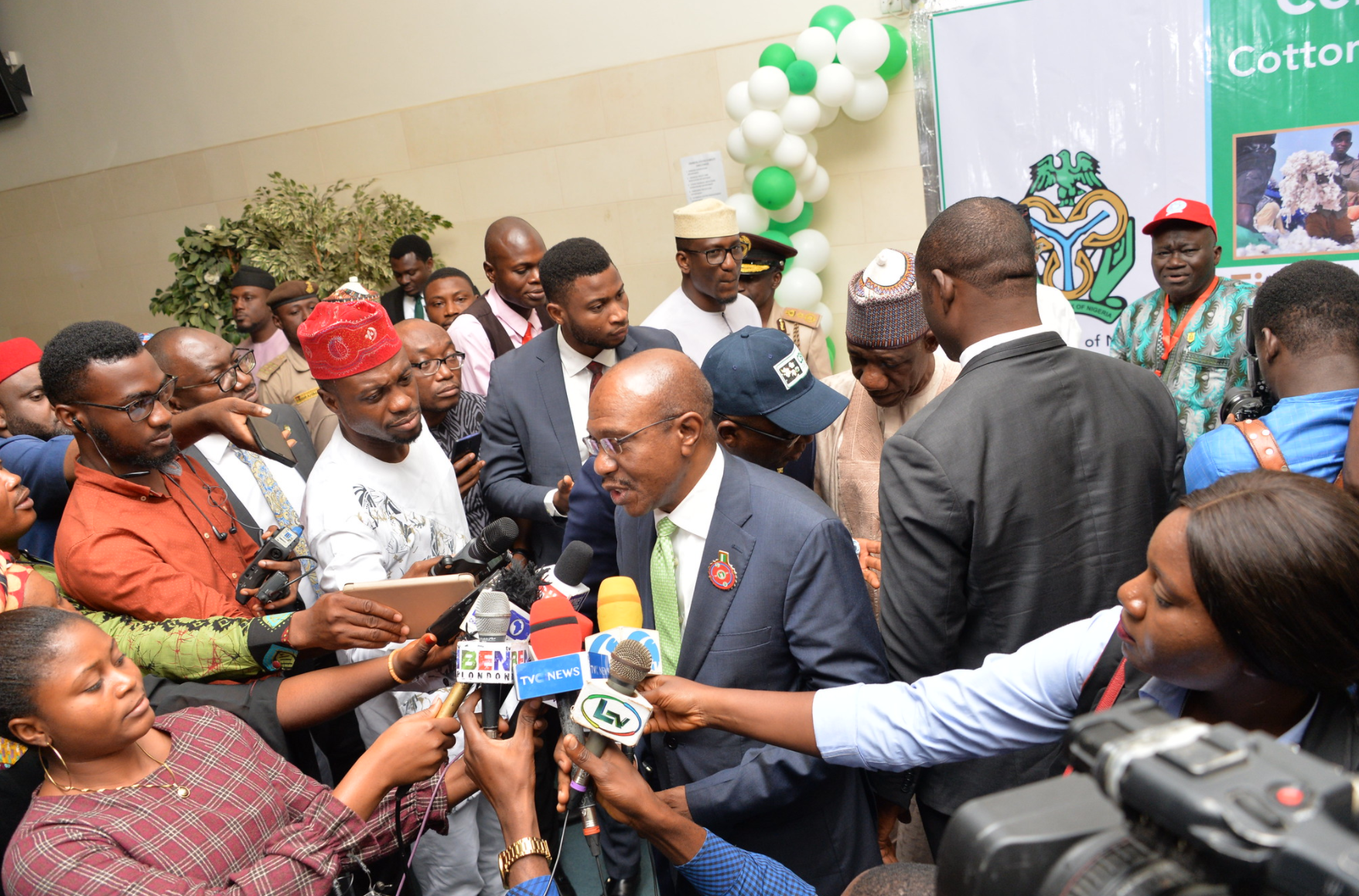 Central Bank Governor, Godwin Emefiele has threatened to recover intervention loans extended to State Governors following remarks made by Edo State Governor Godwin Obaseki that the government had printed N60 billion to fund government expenditure.
In response to the question asked by Journalists, Emefiele remarked:
"In 2015, 2016 the kind of situation we find ourselves now, which is even worse than 2015 2016, we did provide budget support facility for all the states of this country, that loan remains unpaid till now and we are going to insist on the states paying back those monies going forward since they are accusing us of giving them loans."
The comments appear to be a threat to State Government that the Central Bank will call back loans issued to state governments which could perhaps mean deducting the loans from the monthly Federal Allocations shared between States and Federal Government.
States and Federal Government have faced severe economic challenges over the last year as Covid-19 Pandemic and the fall in oil prices hurt government revenues. To continue running the government, the central bank lent trillions of naira to the Federal and State Government through several intervention funds often backed by the Ways and Means provisions which allow the apex bank to lend money to the government.
Godwin Obaseki told his state transition committee members
"When we got FAAC for March, the federal government printed an additional N50-N60 billion to top-up for us to share. This April, we will go to Abuja and share. By the end of this year, our total borrowing is going to be between N15 and N16 trillion. Imagine a family that is just borrowing without any means to pay back and nobody is looking at that, everybody is looking at 2023, everybody is blaming Mr. President as if he is a magician."
The Finance Minister chastised the governor for making such a comment explaining that
"The issue that was raised by the Edo State Governor for me is very, very sad Because it is not a fact….When we got FAAC for March, the federal government printed an additional N50-N60 billion to top-up for us to share. What we distribute at FAAC is revenue that is generated and in fact distribution revenue is public information. We publish revenue generated by FIRS, the customs, and the NNPC and we distribute at FAAC. So, it is not true to say we printed money to distribute at FAAC, it is not true," Zainab Ahmed
Emefiele also attempted to explain the concept of printing money and at some point confused it with lending money. "If you understand the concept of printing of money. Printing of money is about lending money, that is our job. To print is about lending money"
"Money Printing" in economic terms is also referred to as quantitative easing and occurs in a period of a recession or economic crunch. Central Banks pump money into the economy by either buying bonds or crediting the accounts of banks or the government in the hope that this will spur economic growth. The money is often repaid via tax receipts when the economy recovers. The United States recently doled out over 1 trillion to Americans to help them recover from Covid-19.
Nairametrics | Company Earnings
Access our Live Feed portal for the latest company earnings as they drop.