FG tasks state governments to embrace AfCFTA's economic opportunities
FG expects all state governments to embrace economic opportunities the African Continental Free Trade Area (AfCFTA) offers.
The Federal Government has tasked all state governments to embrace the economic opportunities that the African Continental Free Trade Area (AfCFTA) offers.
This was disclosed by Francis Anatogu, the Senior Special Assistant to the President on Public Sector, according to NAN on Thursday.
READ: AfCFTA: African Customs Officials to draft free trade continental guidelines
He explained that the Federal Government wanted a buy-in and support of stakeholders in both the public and private sectors and that FG was working towards setting up AfCFTA implementation Focal Desks in states, and therefore urged state governments to explore their areas of comparative advantages for economic growth and job creation.
He said, "The Nigeria Governors Forum (NGF) represents the states as good channel to reach out to the state government, and that is why we have reached out to it.
READ: East and West Africa regions have most visa-open countries – AfDB Report
"We want them to take advantage of AfCTA, because as a Nation we need to produce what we sell, we need to invest and attract investors. To attract investors, we need good policies, infrastructure and good conditions for ease of doing business."
Anatogu however said that although the Intra-African Trading was expected to start in January 2021, there were still several practical steps that needed to happen before the AfCFTA agreement could be fully operationalised.
READ: Ratification of AfCFTA will shape Nigeria's international trade dynamics in 2021 – SB Morgen Report
"The AfCTA is like a marathon, is a 10-year programme, which will take such a long time to achieve a full liberalisation of tariff plan. So a number of practical steps need to be taken, including the tariff rules and the tariff rates that need to be worked out," he added.
READ: Federal Executive Council approves N8.1 billion for roads rehabilitation in 10 states
What you should know
Last Thursday, Nairametrics reported that the Federal Government had urged Nigerian businesses to take advantage of the opportunity as it announced plans of a public campaign to highlight the benefits of the agreement.
This was disclosed by Mr. Adeniyi Adebayo, Minister of Industry, Trade and Investment, in a statement in Abuja on Wednesday.
Mr. Adebayo stated that Nigerian businesses could not be left out of the opportunity, as the agreement would create a $3.4 trillion economic bloc.
Lagos seals 10 different properties in Ogudu GRA for violating planning laws
10 different buildings in the Ogudu GRA area have been sealed by the Lagos State Government for violating physical planning laws.
The Lagos State Government has sealed off 10 different buildings in Ogudu GRA for violating the state's physical planning laws.
While leading a team of government officials for the special enforcement operation, the Lagos State Commissioner for Physical Planning and Urban Development, Dr Idris Salako, said owners of the property involved had chosen to remain obstinate in their wrong ways as they refused to comply with the Lagos State Physical Planning laws, despite being served the statutory notices.
He stated that the sealed property owners had breached various aspects of the law, including the development of buildings without Planning Permits, not building in conformity with approvals and not having stage certification among others.
The Commissioner emphasized that the Lagos State Government is determined to achieve a livable, orderly and sustainably built environment and would not allow any willful violation of the Planning laws of the State.
Salako also urged Developers and Property Owners, whose properties were sealed, to engage the Ministry with a view to getting the appropriate Planning Permits authorising their building construction or renovation.
He added that law-abiding citizens of Lagos State intending to build should obtain Planning Permits from Lagos State Physical Planning Permit Authority and evidence of Stage Certification, which includes Certificate of Completion and Fitness for Habitation, from Lagos State Building Control Agency (LASBCA).
The Commissioner enjoined Lagosians not to engage charlatans in obtaining Planning Permits as they run the risk of procuring fake permits which the State government would not hesitate to disavow.
What you should know
The Lagos State Government through its Physical Planning and Urban Development Ministry has been on strict enforcement drive of its physical planning laws by moving against developers of illegal and unapproved buildings.
At different times, they have sealed off both commercial and residential properties in Lekki, Surulere, Ikoyi, Amuwo Odofin, Ogudu GRA, Ikeja and others.
The state government has just reviewed its planning permit processing time and reduced the layout approval process to make it easier, faster and less cumbersome for developers to obtain their planning permit.
Lagos State Government to transform Badagry into industrial and tourism hub
Lagos State Government has assured Badagry residents of plans to transform the area into an industrial and tourism hub.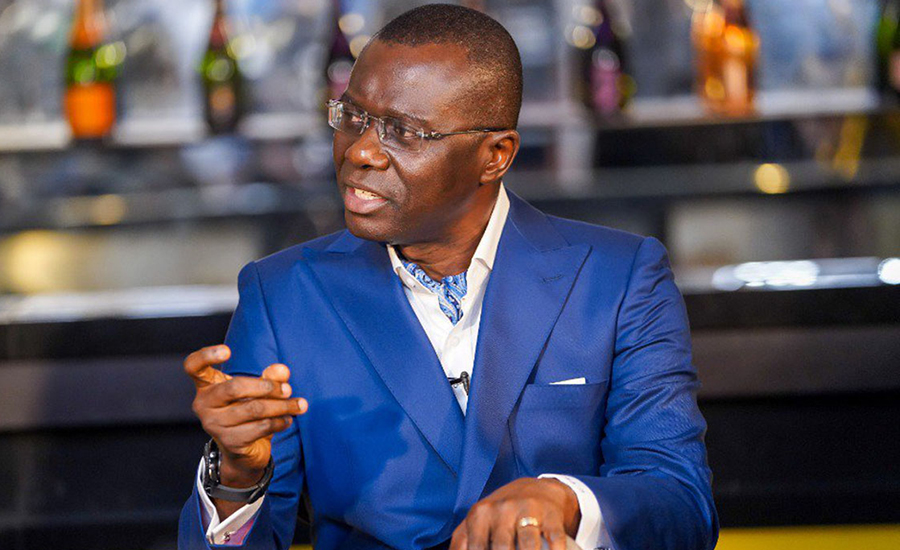 The Governor of Lagos State, Babajide Sanwo-Olu, has announced that the state will transform the Badagry area of the state into a tourism and industrial hub.
This was disclosed on Monday during the inauguration of the reconstructed 5.5 kilometres Hospital Road in Bagadry. The Governor was represented by his spokesman, Mr Adesina Odunuga, from the State Ministry of works.
Sanwo-Olu said the transformation would be part of the State's "administration's infrastructure drive."
"Our plan is to harness Badagry's tourism and growth potentials through the provision of this 5.5km-long road.
"We have planned the execution and the completion of this road in two phases.
"Once the road is completed, there will be corresponding economic benefits in form of new clusters of industries, commercial growth and general ease of transporting goods,'' he said.
The Governor added that the road would be reconstructed as a dual carriage-way to connect Idale, Povita, Topo and Ajido communities to Lagos-Badagry Expressway via Joseph Dosu Road.
"The road strategically services the Badagry Marina where several tourism centres such as Agiya Tree Monument, First Storey Building and Early Missionary Cemetery in Nigeria including Slave Trade Relics /Point of No Return, Heritage Museum, Eko Theatre, Badagry VIP Chalets and a host of others are located," he added.
What you should know
Nairametrics reported earlier this month that Lagos State had announced that it would increase infrastructure spending in 2021 to 60% of its budget, in a bid to repair damages inflicted by hoodlums in October 2020, following the #EndSARS protests.
The Lagos State Government also assured its residents that it would improve social services and expand public infrastructure to enhance productivity and economic growth.
AfDB to commit $12.5 billion to climate finance
The AfDB has announced that it will fund climate finance in Africa with an additional sum of $12.5 billion.
The African Development Bank has announced that it will fund climate finance in Africa with an additional sum of $12.5 billion.
This was disclosed by the President of the AfDB, Dr Akinwumi Adesina, at the online International Climate Adaptation Summit (CAS) 2021 on Monday. The summit aims to define the path for a decade of climate investment and transformation in the 2030s.
Adesina added that the bank would increase its climate financing by 400%, rising from 38% of its total financing in 2019, stating that Africa needed collective actions to take the climate fight seriously and adapt to ecological changes.
"We expect to reach 40 per cent in climate finance this year.
"To do more for Africa, we are building strategic partnerships," he said.
"The AfDB and the GCA-Africa have launched the 'Africa Adaptation Acceleration Program' to mobilise 25 billion dollars in new climate finance for Africa—and to scale up innovative and transformative actions on climate adaptation across Africa," he added.
Adesina also disclosed that The Bank launched the Desert-to-Power initiative — a $20 billion initiative — to build the world's largest solar zone in the Sahel, also citing the Digital Agriculture Flagship will leverage $2 billion to deliver digital climate advisory services to reach 300 million farmers by 2030.
What you should know 
Recall Nairametrics reported that African Development Bank (AfDB) said it was committed to mobilizing the sum of $25 billion in climate finance in Africa by 2025, as well as a number of other initiatives by the bank that would address climate adaptation.
Dr Akinwumi Adesina also revealed plans to support the Great Green Wall initiative with $6.5 billion over the next five years.