DPR shuts down 85 gas plants in Lagos for illegal operations
DPR has shutdown 85 LPG plants in Lagos from January to October of 2020, for engaging in illegal operations.
The Department of Petroleum Resources (DPR) has disclosed that it effected the shutdown of 85 Liquefied Petroleum Gas (LPG) plants in Lagos from January 2020 to October 2020, for engaging in illegal operations.
According to a report from News Agency of Nigeria (NAN), the disclosure was made by the Zonal Operations Controller Lagos, DPR, Mr Ayorinde Cardoso, while having a chat with newsmen during a public sensitization exercise organized by the agency on Wednesday, November 18, 2020, on safe usage of LPG.
This is coming at a time of several reported cases of explosions by gas plants during the year in Lagos State with several fatalities and destructions of properties. Some of them were said to have either been operating in residential areas or without approval.
The DPR top official who said the move is to reduce the frequent occurrence of gas explosion in the state, revealed that the LPG plants were shut down due to their inability to comply with international safety standards and also operating without approval or licence from the DPR.
Cardoso who reiterated that the clampdown on those illegal plants will be a continuous exercise said the agency will sensitize the public on the importance of safe usage and distribution of gas.
He said, ''We are doing this sensitization to tell the public that it is safe to use gas. It is an efficient and clean source of energy if used appropriately.''
''We want to bring the gas sector to the citizens and deepen utilization of LPG for job creation and national development which is the aspiration of the Federal Government. We will be doing this exercise continuously in various parts of the state.''
Although there have been several calls by the Federal Government and different stakeholders on gas plant operators to take necessary measures to ensure the safety of their operations, it, however, appears that these safety standards have not been observed by them. This has raised serious concerns amongst the general public and stakeholders.
The Lagos State Government in a recent announcement banned the location of gas plants in residential areas.
BUA Group awards contract for polypropylene plant in its refinery project
The completion of the project is to help boost Nigeria's capacity to meet the country's increasing demand for petrochemical products.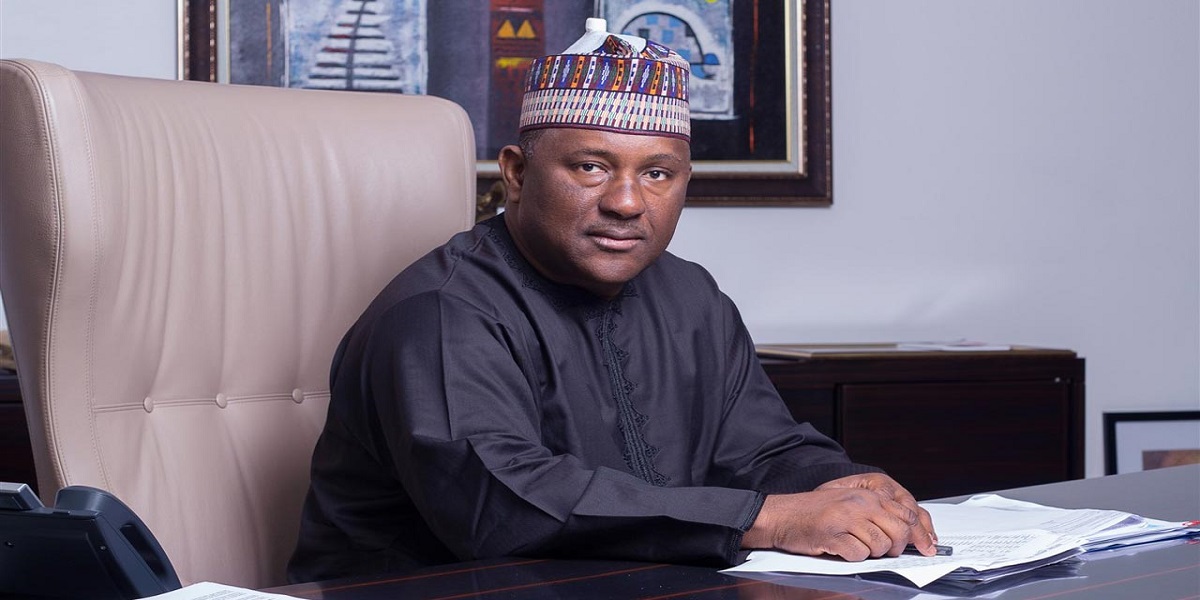 Nigeria's leading indigenous conglomerate, BUA Group has announced that it has signed a contract agreement with Lummus Technology for the establishment of a polypropylene plant in its refinery and petrochemical project.
The completion of the project is to help boost Nigeria's capacity to meet the country's increasing demand for petrochemical products.
The Chairman of BUA Group, Abdul Samad Rabiu, while disclosing the contract agreement, expressed confidence in the capacity and technical expertise of Lummus Technology to deliver a best-in-class project.
READ: BUA says its export-focused sugar project will create jobs and checkmate price hike
What the Chairman of BUA Group is saying
Rabiu in his statement said, "We are pleased to sign this polypropylene contract for our BUA refinery and petrochemicals project with Lummus Technology, a world leader in delivering polypropylene solutions, which will solve the increasing demand for high-performance grade polypropylene in Nigeria, the Gulf of Guinea as well as the Sub-Saharan Africa Region.
"We are confident in the capacity and technical expertise of Lummus Technology to deliver a best-in-class, 285,000 tpy polypropylene unit for our refinery project scheduled to come on stream in 2024.''
READ: Dangote, BUA reconcile over sugar plant dispute after meeting with Ganduje, others
What the President/Chief Executive Officer of Lummus Technology is saying
On his part, the President/Chief Executive Officer of Lummus Technology, Leon de Bruyn, said that he was looking forward to working with BUA refinery on the project.
Leon said, "We look forward to working with BUA Refinery on this critical project and supporting the first Novolen polypropylene unit in Nigeria. Our world-class Novolen technology is well suited to meet Nigeria's increasing demand for the growing petrochemical products market.
It offers a flexible range of industry-leading products for all PP applications, and the industry's lowest overall capital and operational costs while providing customers with high process reliability and flexibility in responding to market needs."
READ: BUA Group, French company announce progress in 200,000 bpd refinery project
What you should know
Lummus Novolen Technology GmbH licenses polypropylene technology and provides related engineering and technical support/advisory services. Novolen also supplies NHP® catalysts for the production of high-performance polypropylene grades in the Novolen process, and NOVOCENE® metallocene catalyst for the production of special polypropylene grades.
How rise in oil prices will impact exchange rate
Oil prices are currently inching closer to $70 per barrel as the positive outlook of a return to global economic recovery swells investor sentiments.
Nigeria, Africa's top oil producer and home to the second-largest reserves on the continent, is expected to benefit from the rise in oil prices in many ways.
Oil prices are currently inching closer to $70 per barrel as the positive outlook of a return to global economic recovery swells investor sentiments.
Historically, there has been a strong positive correlation between crude oil prices and the performance of the Nigerian economy. For example, when oil prices plummeted due to the COVID-19 outbreak and the implementation of lockdown protocols in 2020, the Nigerian government scaled down the budget to align better with the drop in crude oil price.
Now that there is a surge in oil price, we should expect that there would be an increase in government revenue translating to a stirring-up of aggregate demand.
READ: Nigeria records highest trade deficit since 1981
Why oil price is rising
The OPEC+ output restrains, despite the strong recovery of oil consumption, continues to give formidable fitting to bullish sentiments about soaring oil prices.
Oil prices are rising as optimism about a strong rebound in fuel demand in developed countries overshadows concerns of full lockdown to curb covid-19 in India.
Oil (BRENT) has seen a 34.3% increase Year to Date with the oil price at $69.34 showing an increase of +1.15% as of the time of writing this article.
What it means for the exchange rate
Perhaps the greatest benefit of the recent oil price rise is exchange rate stability. Since the crash in oil prices began in late 2019, Nigeria's official currency has faced a barrage of sell pressure as local and foreign investors increase demand for the dollar.
This forced the central bank to curtain demand, implementing various forms of capital controls across the economy. With oil prices on the rise, Nigerians can begin to expect the following:
An increase in government revenue, which also means higher dollar earnings and thus increased FX reserves. Nigeria's FX reserve reportedly stands at $34.7 billion as of Tuesday, May 4th, 2021. Soaring oil prices strengthen the exchange rate and promote economic growth. This effect trickles down to higher reserves held by the CBN meant for stabilization of the currency.
Higher oil prices could also mean a more stable economy thus propelling economic growth. This, in turn, attracts foreign investor dollars or at least retains what we already have and reduces the pressure on demand.
Nigerians have intensified diversifying their currency holdings, keeping less of naira and holding more dollars as they hedge against depreciation. This has kept the pressure on the exchange rate over the last one and a half years. This trend could reverse if oil prices continue their steady rise.
READ: Dangote: Cement price from our factories is between N2,450 and N2,510 per bag, VAT inclusive
The implication? The parallel market exchange rate might appreciate closer to the NAFEX rate if this trend continues.
Hence, it is safe to presume that as the world resume business and travel activities, the demand for Black Gold will continue to increase, and with supply held steady by OPEC+ we can speculate that this is enough catalyst to relieve the pressure of FX demand and increase our foreign reserves thereby propelling growth.
However, the inclusivity of this growth may still be in question.