Covid-19: Tinubu asks FG to print more naira notes, outlines economic measures
The National Leader of the ruling All Progressive Congress (APC), Bola Ahmed Tinubu, has urged the Federal Government to print more naira notes to save the economy from total collapse due to the adverse effect of the coronavirus pandemic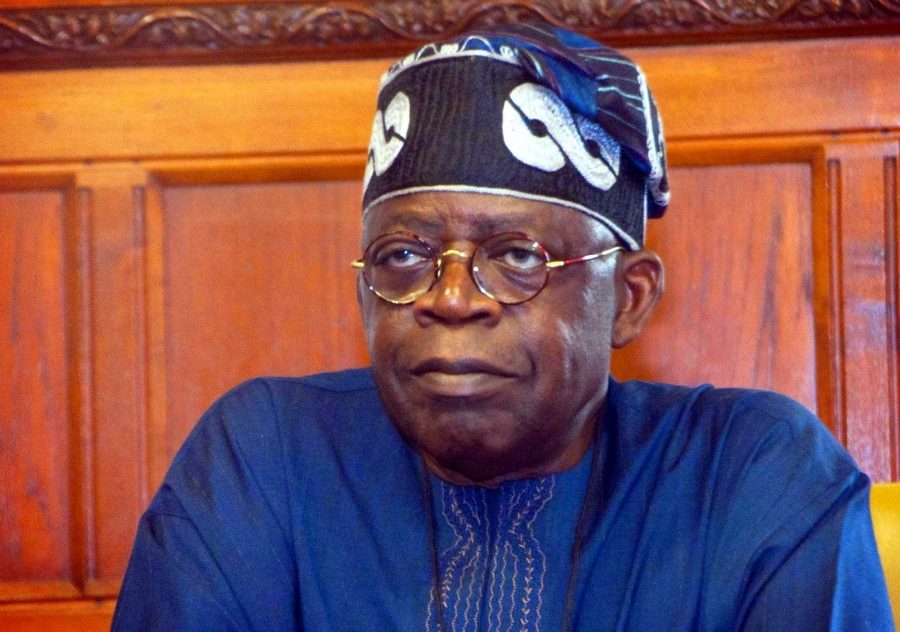 The National Leader of the ruling All Progressive Congress (APC) and the former Governor of Lagos State, Asiwaju Bola Ahmed Tinubu, has urged the Federal Government to print more naira notes to save the economy from total collapse due to the adverse effect of the coronavirus pandemic and crash in crude oil prices globally.
This advice is part of a special message which was issued by the former Governor to President Muhammadu Buhari, a day before his 68th birthday.
In his special message which was monitored by Nairametrics and titled: A message on the coronavirus; A time for unity, a time for thought, a time for action, Tinubu, outlined ideas and measures that the president and members of his team can take in order to navigate Nigeria out of a possible recession that will arise from the coronavirus pandemic as oil prices fall and government revenue shrinks.
He admitted that we as Nigerians are facing challenges that we cannot see, but can find us too easily. That the coronavirus disease is here and cannot be paid off and bargained with by the rich, read their bank statements or intimidated by them. The disease as well does not care or have mercy for the poor, recognize religion or geographical location.
He admonished Nigerians that the present crisis is a wakeup call to unite and act as one blood.
Asiwaju Tinubu, asked Nigeria to emulate China and other Asian countries, who took very drastic actions like lockdown of cities and closure of key segments of their economies in order to confront the spread of the coronavirus.
Read Also: Another crushing recession 'is coming'
On the economic front, he said that economic activity is a fraction of what it was just a month ago and as such, deep recessions are forecasted.
In his statement, he said, 'Economic activity is a fraction of what it was just a month ago. Deep recessions are forecasted.
'Some experts fear depression now tracks the world down. Governments worldwide are responding by embarking on unprecedented stimulus packages to keep their economies afloat'.
The APC National Leader listed some of the stimulus package announced by some major economies around the world to include; the pumping of trillions into their financial markets by the Chinese, launching of an unprecedented fiscal stimulus package in the United Kingdom, the Germans putting aside its constitutional prohibition on deficit spending to formulate a historic and an unprecedented fiscal stimulus package, the $2 trillion fiscal stimulus by Trump administration in the US.
Tinubu believes that Nigeria should take lessons from some of these countries in the implementation of some of those strong economic measures. He said that the crash of oil prices to less than $30 dollar per barrel will lead to a massive reduction in government revenue and foreign exchange earnings.
[Read Also: Kaduna state governor, El-Rufai tests positive to coronavirus]
As a result of this, he advised the Federal Government to print more Naira, just as the US has used its sovereign right to issue its own currency, the dollar to stave off economic disaster. He said, while individuals, companies and state governments can go bankrupt during hard times, the federal government cannot be naira insolvent because it has the ability to issue our national currency.
However, in doing this, together with increased spending, the government needs to monitor the inflation rate and ensure that it doesn't go too high.
Read Also: Coronavirus: WHO says Nigeria is among countries with highest cases
Other economic measures to help manage the coronavirus threat to the economy includes:
• Suspension of VAT for the next 2-4 months and tax credits of partial tax reductions for companies. This is to help lower import costs and guard against shortages.
• Lower interest rates in order to encourage borrowing and private sector activity.
• Maintaining of government expenditure rather than reduce spending at this critical period. In fact, he encouraged an increase of at least 10%-15% during this kind of emergency.
• Ensuring food security by protecting citizens from food shortages and high prices.
• Increase of stipends to the poor. This can be done by widening the net and substantially increasing the number of recipients of this programme.
• As for the exchange rate, he advised CBN to allow some downward pressure on the naira and should only intervene when it looks like the rate will come down. He said government should revisit the ban on non-institutional Nigerian dollar holders from taking part in open market operations.
• The enactment of extraordinary measures by CBN to forestall stress in the financial sector. They should ensure liquidity in the financial system by expanding its balance sheet and buying of government bonds and other instruments held by banks and other institutions.
WHO approves protocol for phase 3 clinical trials for COVID-19 herbal medicine
A COVID-19 herbal medicine has gained approval by WHO for phase 3 clinical trial.
The World Health Organization (WHO), in collaboration with the African Centre for Disease Control and Prevention and the African Union Commission for Social Affairs, has approved a protocol for phase 3 clinical trials of herbal medicine for Covid-19.
The Regional Expert Committee on Traditional Medicine for Covid-19, which was formed by the 3 institutions, while giving the approval also endorsed a charter and terms of reference for the establishment of a data and safety monitoring board for herbal medicine clinical trials.
The Director Universal Health Coverage and Life Course Cluster at WHO Regional Office for Africa, Dr Tumusiime, said, "Just like other areas of medicine, sound science is the sole basis for safe and effective traditional medicine therapies. The onset of COVID-19, like the Ebola outbreak in West Africa, has highlighted the need for strengthened health systems and accelerated research and development programmes, including on traditional medicines.''
The technical documents that were approved are aimed at empowering and developing a critical mass of technical capacity of scientists in Africa to conduct proper clinical trials to ensure quality, safety and efficacy of traditional medicines in line with international standards.
This appears to add to the global effort to develop vaccines for the coronavirus disease, which are at different trial stages. The WHO had disclosed that there are well over 100 Covid-19 vaccines currently under development across the globe with about 8 of them at the phase 3 trial stage.
The phase 3 clinical trials are quite crucial in fully assessing the safety and efficacy of a new medical product. The data safety and monitoring board will ensure that the accumulated studies data are reviewed periodically against participants' safety.
The late-stage trial will also make recommendations on the continuation, modification or termination of a trial, based on evaluation of data at predetermined periods during the study.
Dr Tumusiime explained that if a traditional medicine product is found to be safe, efficacious and quality assured, the WHO will recommend for a fast-tracked, large-scale local manufacturing. The WHO also noted that through the African Vaccine Regulatory Forum, there is now a benchmark upon which clinical trials of medicines and vaccines in the region can be assessed and approved in less than 60 days.
The Expert Committee Chairman, Professor Motlalepula Gilbert Matsabisa said, "The adoption of the technical documents will ensure that universally acceptable clinical evidence of the efficacy of herbal medicines for the treatment of COVID-19 is generated without compromising the safety of participants."
The 25-member Regional Expert Advisory Committee on Traditional Medicine for Covid-19 was mandated to support countries to improve on research and development of traditional medicine based therapies against the virus.
It is to also provide guidance on the implementation of the approved protocols to generate scientific evidence on the quality, safety and efficacy of herbal medicines for Covid-19.
COVID-19 Update in Nigeria
On the 20th of September 2020, 97 new confirmed cases and 3 deaths were recorded in Nigeria.
The spread of novel Corona Virus Disease (COVID-19) in Nigeria continues to record increases as the latest statistics provided by the Nigeria Centre for Disease Control reveal Nigeria now has 57,242 confirmed cases.
On the 20th of September 2020, 97 new confirmed cases and 3 deaths were recorded in Nigeria, having carried out a total daily test of 2,609 samples across the country.
To date, 57,242 cases have been confirmed, 48,569 cases have been discharged and 1,098 deaths have been recorded in 36 states and the Federal Capital Territory. A total of 482,321  tests have been carried out as of September 20th, 2020 compared to 479,712 tests a day earlier.
COVID-19 Case Updates- 20th September 2020,
Total Number of Cases – 57,242
Total Number Discharged – 48,569
Total Deaths – 1,098
Total Tests Carried out – 482,321
According to the NCDC, the 97 new cases were reported from 12 states- Lagos (46), Kwara (12), Rivers (11), Adamawa (4), Niger (4), Ogun (4), Osun (4), Ekiti (3), Imo (3), Kaduna (3), Plateau (2), FCT (1).
Meanwhile, the latest numbers bring Lagos state total confirmed cases to 18,943, followed by Abuja (5,551), Oyo (3,231), Plateau (3,231), Edo (2,611), Kaduna (2,348), Rivers (2,243), Delta (1,799), Ogun (1,766), Kano (1,734), Ondo (1,597), Enugu (1,234), Ebonyi (1,038), Kwara (1,025), Abia (881), Katsina (848), Osun (817), Gombe (799), Borno (741), and Bauchi (689).
Imo State has recorded 562 cases, Benue (473), Nasarawa (448), Bayelsa (394),  Jigawa (322), Ekiti (317), Akwa Ibom (288), Niger (254), Adamawa (234), Anambra (232), Sokoto (161), Taraba (95), Kebbi (93), Cross River (85), Zamfara (78), Yobe (75), while Kogi state has recorded 5 cases only.
READ ALSO: COVID-19: Western diplomats warn of disease explosion, poor handling by government
Lock Down and Curfew
In a move to combat the spread of the pandemic disease, President Muhammadu Buhari directed the cessation of all movements in Lagos and the FCT for an initial period of 14 days, which took effect from 11 pm on Monday, 30th March 2020.
The movement restriction, which was extended by another two-weeks period, has been partially put on hold with some businesses commencing operations from May 4. On April 27th, 2020, Nigeria's President, Muhammadu Buhari declared an overnight curfew from 8 pm to 6 am across the country, as part of new measures to contain the spread of the COVID-19. This comes along with the phased and gradual easing of lockdown measures in FCT, Lagos, and Ogun States, which took effect from Saturday, 2nd May 2020, at 9 am.
On Monday, 29th June 2020 the federal government extended the second phase of the eased lockdown by 4 weeks and approved interstate movement outside curfew hours with effect from July 1, 2020. Also, on Monday 27th July 2020, the federal government extended the second phase of eased lockdown by an additional one week.
On Thursday, 6th August 2020 the federal government through the secretary to the Government of the Federation (SGF) and Chairman of the Presidential Task Force (PTF) on COVID-19 announced the extension of the second phase of eased lockdown by another four (4) weeks.
READ ALSO: Bill Gates says Trump's WHO funding suspension is dangerous
FG says international passengers must be tested by private labs 7 days after returning
The directive is aimed at early detection of the virus and reducing the risk of its further transmission.
The Federal Government has announced that all returning international passengers must be tested by a certified private laboratory after 7 days, on returning to the country.
This disclosure was made by the National Coordinator of the Presidential Task Force (PTF) on Covid-19, Dr. Sani Aliyu, during the briefing of the task force on Thursday, September 17, 2020.
Explore the Nairametrics Research Website for Economic and Financial Data
He said that it was to enable early detection of the coronavirus disease and reduce the risk of its further transmission.
Dr. Aliyu stated, "To enable early detection and reduce the risk of further transmission based on data and our current laboratory capacity, all incoming travelers must be tested by a certified private laboratory after 7 days of returning to the country.
And there are only three criteria for these private laboratories to get on to the portal. Firstly, they have to be licensed through the Medical Laboratory Science Council of Nigeria. Secondly, they must have undergone a process of validation and optimization by NCDC, and then thirdly, they must be accredited by the state government because their results will feed into the state numbers.''
READ: NNPC to support alternative energy initiative by deploying CNG plants across the country
He said that the Federal Government had already reached out to states, urging them to work with the private laboratories within their areas and come up with the list of accredited laboratories that were able to meet those requirements.
Although Dr. Sani Aliyu revealed that at the moment, they only had portals for Lagos and Abuja, he said there were arrangements with the laboratories serving these areas to be responsible for collecting samples for passengers outside Lagos and Abuja.
READ: Taxify launches operation in Ibadan and Owerri
He also noted that they were working very hard to open up more private laboratories across the rest of the country. He said that the government believed that as more laboratories get registered and came on to the portal, it would be easier to continue to push down the cost of PCR test.
READ: FG to save N1 trillion annually from petrol subsidy removal
All incoming travellers must be tested by a certified private laboratory after seven days of returning to the country. – Sani Aliyu, PTF National Coordinator.#PTFBriefing #COVID19Update#COVID19 pic.twitter.com/bImya7abxo

— Channels Television (@channelstv) September 17, 2020