The Ethereum derivatives market is evolving fast as its price crosses $3000 dollars
The Ether derivatives market seems to be growing fairly rapidly, with an increasing number of investors now dabbling into ETH futures.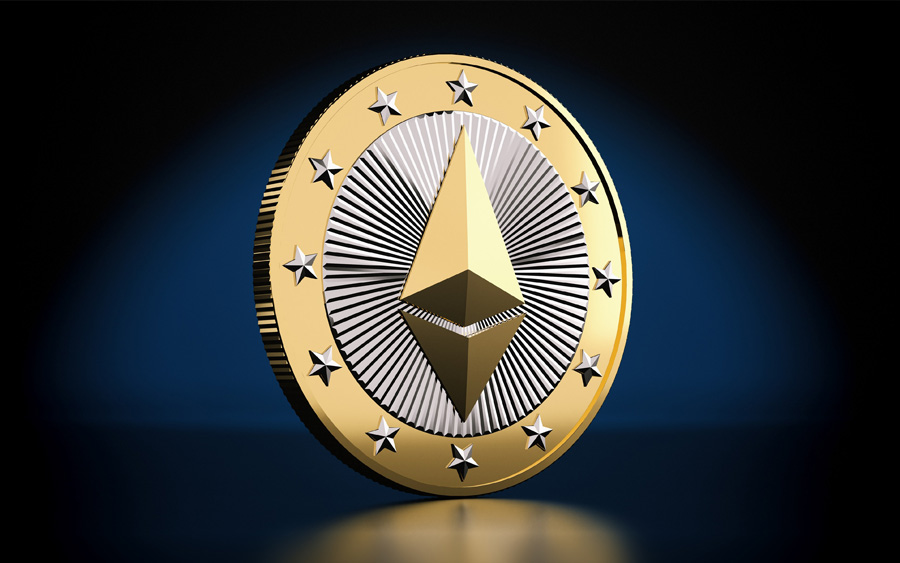 Ethereum has been gaining an amazing amount of traction in recent weeks, with the second-largest cryptocurrency by total market capitalization, showcasing gains of 50+% over the last 30-odd days. Furthermore, even the Ether derivatives market seems to be growing fairly rapidly, with an increasing number of investors now dabbling into ETH futures.
However, before proceeding any further, it would be best to understand what exactly a futures contract is.
Simply put, it is a 'derivative product' that establishes an agreement between two individual entities to buy or sell an asset at a future date, for a set price. As a result of this agreement, traders are afforded the ability to speculate on the future valuation of any asset.
READ: Why this unknown crypto with over 600% gain in 3 months, might still explode
The ETH futures market is soaring
To put things into perspective as to how big the Ether Futures market has really become, we can see that volume and open interest for Ethereum futures on the Chicago Mercantile Exchange (CME), one of the world's largest derivatives marketplaces, recently hit all-time high figures.
To be a bit more specific, Ethereum futures volume on CME scaled up to a whopping 5,469 contracts (273.5k ETH approx.) while open interest reached 2,462 contracts (123.1k ETH approx.) on April 24. The data seems to hint at the fact that an increasing number of institutions are becoming bullish on Ethereum's short-to-mid term monetary prospects, which bodes well for the currency's financial future in general as well.
Also, from a historical standpoint, it is pertinent to mention that over the course of the past 12 months, ETH's value has soared by more than 1200%. For example, around the onset of the COVID 19 pandemic last year, Ether was trading for roughly $135, however, after the CME announced its decision to list ETH futures in November, the altcoin started surging, closing out the year at a price point of roughly $735.
READ: No retreat no surrender, Ethereum explodes
Expounding his views in regard to the future of the Ethereum derivatives market, Ben Zhou, CEO of cryptocurrency derivatives exchange Bybit, opined that ETHs short term prospects are extremely bright, especially as it seems that the project is being looked at by an increasing number of retail and institutional investors as one of the core transaction/development layers of the global crypto ecosystem. He further added:
"I have to admit that Ethereum futures are really gaining a lot of mainstream traction right now. Not only that, I think that the crypto derivatives market, in general, is also fast catching the eye of many investors across the globe, especially as institutional players continue to enter this burgeoning space, allowing it to mature faster."
The numbers speak for themselves
As Ether continues to soar to new all-time high (ATH) values seemingly every other day, a lot of experts believe that a price target of $10,000 could be a legitimate target in the medium term. Furthermore, it bears mentioning that this growth comes amidst rising criticism regarding Ethereum's high transaction fee costs and network congestion issues.
That said, it should be noted that since the recent 'Berlin hardfork', the average price of facilitating a transaction on the Ether network has dropped from around $18 to $10. This is especially impressive when one takes into account the fact that a vast majority of all decentralized finance (DeFi) products have been built atop Ethereum.
READ: $945 million worth of BTCs options expiring this week
From a monetary standpoint, data available online suggests that the total value locked (TVL) in the DeFi space is currently $124 billion. When one considers that a vast majority of these products have been devised using Solidity, the programming language that powers the Ether ecosystem, it stands to reason that Ether — as well as its various derivatives offerings such as futures, options — can grow quite tremendously in the coming months and years.
For example, as a result of Ether's recent explosive monetary inflow, the currency's open interest reached a record high of $8 billion. It is worth mentioning that this number represents 50% of Bitcoin's derivatives market from just two months ago.
Crypto aftershocks send Doge crashing by 10%
The fast-rising crypto was trading at below 60 cent posting losses of about 10% for the day on the FTX exchange.
The Crypto market is currently undergoing some form of price correction amid intensified profit-taking and fear of regulatory oversights, thereby pushing Dogecoin below the 60-cent price levels.
On the broader crypto market, for the day, about 171,444 traders were liquidated. The largest single liquidation order happened on Bybit-ETH valued at $5.98 million.
The fast-rising crypto was trading at below 60 cent posting losses of about 10% for the day on the FTX exchange, after trading near 70 cents some hours ago.
Consequently, market pundits argue that the crypto asset doesn't have any real case use.
READ: Crypto crash: 3 major risks involved in investing in Crypto
"I worry that, once the enthusiasm rolls out, there are no developers on it, there are no institutions coming in. But it's got this moniker of the people's coin right now," Galaxy Digital's Michael Novogratz said on Squawk Box.
Dark clouds seem to be building upon recent reports that the Crypto market is about to face a wave of regulatory oversights when Janet Yellen the custodian of the world's most powerful economy stated that the United States is yet to have the needed framework to deal with a host of money laundering, terrorist financing, and consumer risk protection that crypto raises.
Also, the U.S. Securities and Exchange Commission Chair, Gary Gensler advised U.S lawmakers on providing more regulatory oversight to the cryptoverse.
"Right now, the exchanges, trading in these crypto assets, do not have a regulatory framework either at the SEC or our sister agency, the Commodity Futures Trading Commission," said Gensler, who further added, "there's not a market regulator around these crypto exchanges, and thus, there's really no protection against fraud or manipulation."
READ: Altcoins giving investors weekly returns of at least 100%
That being said, the crypto's stellar performance over the past few months can't be ignored as Dogecoin maximalists try to convince the world that crypto is a serious asset class with powerful billionaires like Elon Musk and Mark Cuban giving the Crypto asset endless support.
Crypto experts further anticipate that ongoing institutional interest will make it difficult to predict if the Doge bubble is ripe as they try to take advantage of its incredible bullish momentum, which could in turn, push the crypto value higher.
Altcoins giving investors weekly returns of at least 100%
4 cryptos are outperforming Bitcoin by a long distance, having registered weekly gains of more than 100% at press time.
The world's most popular crypto, Bitcoin is presently trading above the $55,000 price levels amid profit-taking seen across market spectrums that currently leaves the world's flagship crypto with weekly gains of about just 3.71%.
Still, 4 cryptos are outperforming Bitcoin by a long distance, having registered weekly gains of at least more than 100% at the time of drafting this report.
The leader of the pack is Telcoin which rallied by 291% in the last 7 days. The fast-rising crypto is an Ethereum-based decentralized crypto created about 4 years ago in Singapore to be the bridge between blockchain, cryptos, and the telecom industry.
The crypto project was created solely to partner with leading American Telcom firms in curbing the obstacle that is prevalent between billing platforms and mobile money, by providing users with very fast, cheap remittances fees when compared to mobile money platforms.
READ: XRP surges by 150% in 7 days as Ripple posts early victories against SEC
The crypto asset is an ERC-20 token meaning it thrives on the Ethereum Blockchain.
Ethereum Classic comes in second with a weekly gain of 166%. The five-year-old crypto is a hard fork of Ethereum, solely designed as a smart contract network, with the capability of supporting decentralized applications. Its native token is ETC.
The crypto asset gained its relevance for preserving the integrity of the existing Ethereum blockchain after a major hacking event that led to millions of Ethers stolen.
OKB comes in third on the account that it rallied by 117% over the past week, OKB is a fast-rising altcoin that operates on the Ethereum blockchain. The crypto asset currently has a supply of 300,000,000 with 60,000,000 in circulation.
READ: Billions of dollars lost in Crypto market, as over 500,000 investors get wrecked
The utility crypto is issued by the OK Blockchain Foundation with the major objective of connecting prospective crypto projects to OKEx users as well as investors.
The fourth is Dogecoin with a weekly gain of 102% at press time. The popular crypto asset facilitates peer-to-peer digital transactions. This means you can send money online with much ease. It is usually referred to as "the internet currency."
It is different from BTC's proof-of-work protocol in many ways, one of which is the Scrypt technology. The fast-growing altcoin also has a block period of 1 minute, and the total supply is unlimited, meaning that there is no limit to the amount of Dogecoin that can be mined.