Jumia: In search of the elusive break-even sales
Humbled by losses, Jumia seems to have learnt it lessons, and adapting it strategies to the local economics.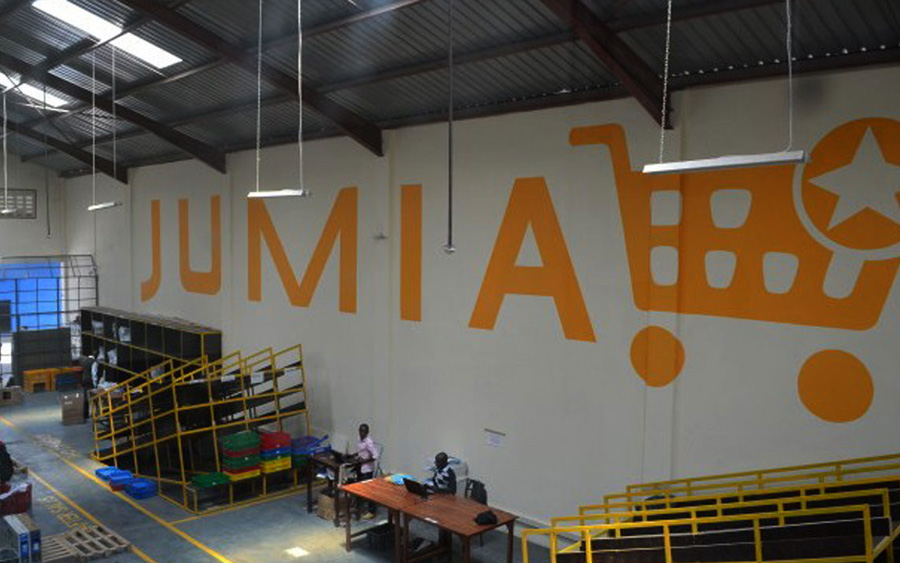 What do you do after years of poor result? You rework your business model. That is exactly what Jumia did- leveraged on its local knowledge to change its model. in 2019, It underwent "Business mix rebalancing," a drive to change its target market from high-end products to cheaper and more commonly used household products. This move seems to be getting a positive response.
In their latest financial result 2020, released this month, the company experienced modest growth in revenue and profit, which should be looked at in light of two events affecting its target market, the devaluation of the currency in the past 12 months, direct impact of the Covid-19 pandemic. and the absence of broad relief packages to help customers make purchases of much-needed goods. This has weakened the purchasing power of its target market.
Profitability: The company recorded a gross profit of €92.8m from € 75.9m (2019). The gross profit after fulfilment expense was €8.4 million, compared to €1.0 million in the previous year.
READ: Jumia has sold its real estate assets portal to EMPG's Mubawab
Even with better results than the previous year, the company is still in the red, with the Adjusted EBITDA loss of €119.5 million from the previous year's loss of 182.7m. It represents an improvement of over of 34.6% year-over-year. The operational loss also improved from -€227.9 million to -€149.2 million.
Last year's effort at overhauling the business model by increasing the first party profit seems to be working, because while the first party revenue dropped by 41%, its profit went up because they processed fewer sales on a first party basis and did more on third party basis.
So, what does this mean and why does it even matter? The first party basis means they are basically buying the products and selling as order arises. This gives them effective control over their inventory, though it tends to tie down assets and increase the fulfilment cost (holding cost).
READ: Jumia is optimistic of COVID-19 boost, despite poor Q1 2020 earnings report
However, dealing more on the basis of third party means they simply use their platform to help sell goods of others and collect fees and commission. So, they are more of an intermediary agent in third party sales. This liberates their balance sheet to a large extent, giving them the opportunity to utilise their liquid assets in other productive ways.
More impressive is the work done in the cost management side. Again, largely due to the change in focus, Fulfilment expense went down by 10.4% from €77.4M to €69.3M. Fulfilment expense is very important in e-commerce business. It is the holding cost of the goods, the total sum of all the expenses incurred from collecting the goods to distributing them.
READ: What bad stocks have in common with bitter relationships
Sales & Advertising expense was €10.2 million, a year-over-year decrease of 34%. General & Administrative costs, excluding share-based compensation expense, reached €21.8 million, a decrease of 36% year-over-year.
The company also diversified its operations by its running Jumia Advert and Jumia Logistics. 2020 is the first full year of the two operations with largely positive results to show for it. Its television business too is gaining traction and acceptance. JumiaPay TPV reached €59.3 million, increasing by 30% year-over-year. On-platform TPV penetration increased from 15.6% of GMV in the fourth quarter of 2019 to 25.7% of GMV in the fourth quarter of 2020.
Red flag
One concern the investors will have is the GMV indicator, which is the total size of its order or monetary value.It shrank by 21% year on year. This is not a good sign.
Based on the restructuring, the sales price is expected to drop, but we expected the volume of sales to make up for it. So, is the GMV drop a sign of things to come or just a blip?
Another worrying aspect is that, even with the increased amount of cash which they got from the 2019 IPO and other sources, we have not seen the company utilise the cash in a more progressive way. As at year-end, cash and cash equivalent moved from 170M to 304.9M. In addition, since the company operates a complex equity-based employee remuneration that does not require immediate cash pay-out, why are they keeping so much cash?
Finally, despite the green shoot of progress, we still cannot forget that the accumulated loss to date is still mounting, growing to -c1,268.7m from -c1,096m.
READ: DEAL: Flutterwave raises $170 million Series C Round, now valued at $1 billion
It's all about momentum…
Obviously, a lot still needs to be done, but the company seems to have reached a key inflexion point in its road to recovery and profitability. The question now is: can they consolidate this gain and maintain the momentum and trajectory? Can they get to the elusive breakeven point? And can they achieve critical mass in the market?
We will know the answer to these important questions by the time the next quarter financial results roll out.
Ecobank: Pan African challenges weigh in on results
The group, through its Nigerian subsidiary, continued to take a hit resulting from its 2011 acquisition of Oceanic Bank.
ETI recently published its audited consolidated financial statements for the year ended 31 December, 2020.
Year-on-Year, revenues were up 4 percent to USD1,679.8 million while operating profits before impairment losses were also up 14 percent to USD625.7 million. Net interest income also increased by 21 percent on the back of a 27 percent decrease in interest expense, while customer deposits increased by 13 percent to USD18.3 billion.
However, apart from these, not so much else was great about the results. For example, profit before tax and goodwill impairment was down 17 percent to USD337.88 million, while profit for the year was down 68 percent year-on-year to USD88.32 million.
ETI faced several headwinds during the year that ultimately contributed to the performance. The group, through its Nigerian subsidiary, continued to take a hit resulting from its 2011 acquisition of Oceanic Bank. The effect on the profit after tax in 2020 was a USD163.56 million impairment charge in FY 2020.
In addition, a USD61million monetary loss was charged to the group's profit resulting from the hyperinflationary economies of Zimbabwe and South Sudan where it operates. According to the Zimbabwe National Statistics Agency, Zimbabwe's annual inflation eased to 348.59 percent in December 2020, compared with 401.66 percent in the previous month. To put this in perspective, South Sudan's inflation rate on the other hand was estimated at approximately 58 percent at the end of 2020.
Perhaps further exacerbating the not-so-good results, the group effectively incurred a significant tax rate of 52.25 percent in 2020 compared to 33.3 percent for the same period by December 2019. A combination of these events caused a year-on-year decline in profit after tax by 57 percent, to USD174.32 million at the end of 2020 (2019: USD405.8 million).
The tough operating environment brought about by the global pandemic also impacted the results. While loan and advances and impairment charges were relatively flat in 2020, a significant portion of its loan book received regulatory forbearance, which meant that customer repayments of loan principals were deferred by up to 12 months.
Also, the group's NPL ratio remained higher than the regulatory NPL limit while Ecobank Nigeria's NPL was higher than the Group's NPL ratio. The write-offs arising due to goodwill impairment in Ecobank Nigeria as well as hyperinflation in Ecobank operations in Zimbabwe and South Sudan affected the group's regulatory capital ratios.
Although the group remained compliant with the minimum regulatory capital adequacy ratio requirements, its Tier 1 Capital Adequacy Ratio declined from 8.8 percent FY2019 to 8.5 percent FY2020 while Total Capital Adequacy Ratio also declined from 11.6 percent FY2019 to 11.5 percent FY2020. The minimum capital requirements were 7.25 percent Tier 1 and 9.5 percent, Total Capital, respectively.
In January 2021, Ecobank Nigeria raised N50 billion in subordinated debt from Development Bank of Nigeria with a 10-year tenor at 6.5 percent. It also in February 2021 raised USD 300 million in form of a 5-year, fixed-rate, US dollar-denominated bond. These amounts will improve the Nigerian subsidiary's capital adequacy ratio.
ETI groups its African operations into four geographical regions. The reportable operating segments are Nigeria, Francophone West Africa (UEMOA), Anglophone West Africa (AWA), and Central, Eastern and Southern Africa (CESA). Unlike other Nigerian Deposit Money Banks with International presence that outperform their African and international subsidiaries, the reverse appears to be the case with Ecobank Nigeria within ETI. Among the four geographical regions, Ecobank Nigeria contributed the least to the operating income, operating profit, as well as profit before tax in FY2019 and FY2020. Reported RoE were also 26.9 percent, 18.6 percent, 16.1 percent and 4.2 percent in the AWA, UEMOA, CESA and Nigeria regions in 2020 (against 30.1 percent, 22.8 percent, 23.6 percent and 0.4 percent in 2019 respectively).
ETI's overall performance depends on whether the results are reviewed from a Naira or Dollar perspective as some of the results were better in Naira than when reported in Dollars. The group lost about USD8.6 million as a result of exchange differences on foreign currency translation of foreign operations. ETI perhaps also seems to be affected by the poor performance of some of its acquisitions as well as its operations in some African countries where it has its presence.
Its earnings per share as of December 31, 2020 was 0.010 (cents) as against 0.778 (cents) for the same period in 2019.
Analysis: Sterling Bank, foreign exchange to the rescue
The bank's foreign exchange trading income includes gains and losses from spot and forward contracts and other currency derivatives.
Sterling Bank Plc recently published its audited Annual Report, and Financial Statements for the year ended 31 December 2020. While the results indicated an underperformance based on expectations and compared to the prior year, the outcome was not totally unexpected given that the bank faced severe headwinds from the effects of the COVID-19 pandemic. Indeed, while commenting on the results, the bank's Chief Executive Officer (CEO), Abubakar Suleiman, had explained that 2020 was an extraordinary year, defined by the global pandemic, which disrupted the society and severely impacted economic activities.
Gross earnings fell by 7.5 percent to N138. 9 billion (compared to N150.2 billion in 2019). The bank's Interest income also dropped by almost 12.5 percent from N127.29 billion in 2019 to N111.45 billion in 2020. This drop is mostly attributable to a drop in interest income from loans and advances to customers, which dropped to N82.88 billion in 2020 compared to N97.89 billion for the same period in 2019. The bank's net fees, and commission also reduced to N13.1 billion in 2021 compared to N14.61 in 2020 as Other fees and commission (mostly advisory fees) fell to N2.9 billion in 2020 (2019: N5.9 billion) while the bank's e-business commission and fees reduced to N4.98 billion (2019: N6.79).
The bank reported that total non-performing loans (NPL) as a percentage of gross loans improved from 2.2 percent in 2019 to 1.9 percent in 2020. While this appears to be good, a closer look at the bank's loan portfolio shows a somewhat different picture. First, loans and advances to corporate entities reduced in 2020 (corporate entities N570.88 billion and individuals N42.48 billion) compared to 2019 (corporate entities: N582.94 and individuals N48.76 billion), yet impairment allowance on loans to corporate entities and individuals increased in 2020 (N14.11 billion and N2.42 billion respectively) compared to 2019 (N11.12 billion and N1.85 billion respectively). Secondly, the bank's credit loss expense (made up of impairment on loans and write-offs) also increased by 36 percent to N7.91 billion from N5.84 billion in 2019, thus raising the bank's cost of risk by 10 basis points to 1 percent.
Also, during the year, the bank sold off N19.5 billion of its loans and advances portfolio to Cambridge Springs Investment Limited, hence further explaining the significant drop in its total loans and advances portfolio from N618 billion at the end of 2019 to N596 billion by the end of 2020. It is worth noting that as at the end of 2020, the bank was yet to receive consideration for the loans and advances sold to Cambridge Springs Investments Limited worth N19.5 billion as this amount appears as a receivable in the bank's financial statement (other assets) and explains why its accounts receivable increased from N18.62 billion as at end of 2019 to N39.33 billion by the end of 2020.
Although well within regulatory limits of 30 percent, the bank's liquidity ratio deteriorated from 39.2 percent at the end of 2019 to 33.87 percent by the end of 2020. The reduction in its total loans and advances portfolio while the total deposit liability improved explains the reduction in the loan-to-deposit ratio of 62.36 percent (2019: 65.29 percent).
It was not all bad news as the bank did very well in several areas. First, as already implied, total deposits increased by 7.5 percent to N972.12 billion at the end of 2020 compared to N892.66 billion at the end of 2019. You will also recall that the Central Bank of Nigeria directed in 2020 to all banks to reduce interest rate payable on savings deposits from a previous minimum of 30 percent of MPR to a new minimum of 10 percent of MPR, effectively reducing interest rates payable on savings account deposits from 3.75 percent to 1.25 percent per annum. During the year, it appeared that one of Sterling Bank's strategy was to significantly reduce its interest expense, as its interest expense improved by 21.3 percent from N62.59 billion in 2019 to N49. 31 billion at the end of 2020 driven by a 39.5 percent year-on-year growth in low-cost customer deposits.
Note that the bank also increased its savings account portion of total deposit liability from 13.55 percent as at the end of 2019 to 20.5 percent by the end of 2020. The bank also significantly increased the ratio of Current and Savings Account to Total Deposit to 78.95 percent compared to 62 percent in 2019. Compared to term or fixed deposits, savings and current accounts offer the least interest to depositors. This positively and significantly impacted the bank's cost of funds and ensured that the cost-to-income ratio declined year-on-year to 77.4 percent.
The bank did extremely well in its trading activities as its net trading income more than doubled to N11.72 billion (2019: N5.06 billion). This performance is attributable to a more than doubling of income from trading in bonds (2020: N5.07 billion; 2019: N2.53) and income foreign exchange trading (2020: N 3 billion; 2019: N415 million). Note that the bank's foreign exchange trading income includes gains and losses from spot and forward contracts and other currency derivatives. Despite the pandemic and the other parameters earlier described, the bank was able to post N11.24 billion profit after income tax for financial year 2020 compared to N10.6 billion recorded in 2019 a 6 percent growth in profit after taxes.
There was also a significant increase in the bank's effective tax rate or Income tax expense from less than 1 percent at the end of 2019 to over 9 percent by the end of 2020. This increase impacted its Profit after income tax which would have been much higher than the N11.24 billion reported if the same effective tax rate of 2019 had been maintained for 2020.