World's richest man, Elon Musk says Ethereum and Bitcoin is looking expensive
Elon Musk recently disclosed that the price of the leading two cryptos seems to be in overbought territory.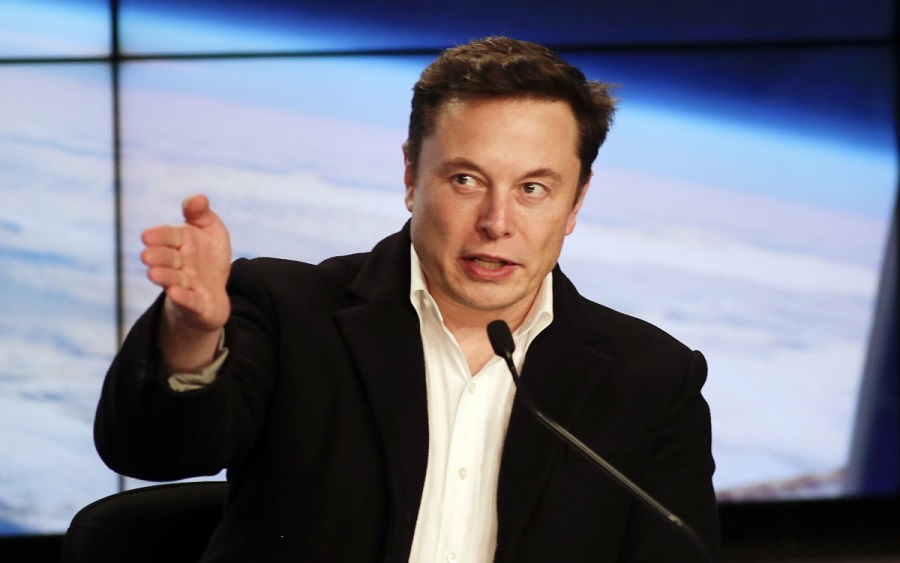 In a tweet released some hours ago by Elon Musk, the world's richest man, he has disclosed that the price of the leading two cryptos seems to be in overbought territory.
The leader of the world's most valuable electric car maker was replying to Peter Schiff — a highly revered gold hedge fund manager that is popularly known for his strong bias against crypto assets and has always believed gold was much better than Bitcoin and fiat money.
READ: Red Monday: Investors lose $2 billion trading crypto
An email saying you have gold is not the same as having gold. You might as well have crypto.

Money is just data that allows us to avoid the inconvenience of barter.

That data, like all data, is subject to latency & error. The system will evolve to that which minimizes both.

— Elon Musk (@elonmusk) February 20, 2021
"Money is just data that allows us to avoid the inconvenience of barter," Musk said. "That data, like all data, is subject to latency & error."
In the following post, he added, "that said, BTC & ETH do seem high lol."
That said, BTC & ETH do seem high lol

— Elon Musk (@elonmusk) February 20, 2021
The world's most demanded crypto-asset, some hours ago, broke a very important milestone. With the price of Bitcoin breaching $55,000, Bitcoin's market value has now breached $1 trillion.
Some leading traditional finance experts are also not buying into the flagship crypto bullish run as they see little value in the digital currency on the account that they believe Bitcoin, and other leading Cryptos are just part of a larger speculative bubble.
READ: World's biggest crypto exchange says Bitcoin will replace gold
However, many crypto experts argue that this could be Bitcoin's most important milestone to date, as it is now the sixth most-valuable asset worldwide.
At the time of writing this report, Bitcoin traded at $57,207.44 with a daily trading volume of $67.6 billion and is up 4.61% for the day. It is currently valued at $1.067 trillion.
Also, the world's utility crypto, Ethereum, at press time traded at $1,999.67 with a daily trading volume of $31.4 billion. Ethereum is up 1.88% for the day.
READ: Litecoin displaces XRP as 4th most valuable crypto
With a trillion dollars to its name, Bitcoin has now joined the highly prestigious club of trillionaires, which includes the likes of Apple, Saudi Aramco, Microsoft, Amazon, and Alphabet A.
Still, many crypto pundits are dueling with skeptics for the dominant narrative around the surge, some crypto experts are also of the bias that these popularly known crypto assets are being embraced for their ability to hedge risks such as inflation, while others sense a precarious mania riding atop waves of monetary and fiscal stimulus.
READ: Bill Gates says he doesn't own Bitcoin, remains neutral about crypto asset
There is no doubt, 2021 continues to shape up as a very exciting year for Bitcoin. The flagship crypto has gotten more credibility in recent days due to blue-chip companies like Mastercard and America's oldest bank, BNY Mellon, showing support for it.
Mastercard had earlier disclosed that it would open up its network to some cryptocurrencies including Bitcoin.
Dangote's net worth declines by $1.2 billion in February
Africa's richest man, Aliko Dangote lost $1.2 billion of his estimated net worth.
Aliko Dangote, the founder of Africa's most diversified manufacturing conglomerate, Dangote Industries, has seen his net worth decline by a whopping $1.20 billion in the month of February alone.
Africa's richest man whose wealth peaked at $18.4 billion this year, saw his wealth declined by $1.20 billion, to $16.6 billion from $17.8 billion recorded on the 31st of January 2021, data retrieved from Bloomberg Billionaire Index reveals.
Source: Bloomberg Billionaire Index
The fall in Dangote's net worth is partly attributable to the decline in the share price of his flagship company, Dangote Cement Plc (DCP), as well as the share price of his integrated sugar business, Dangote Sugar Refinery Plc (DSR).
The decline in the share price of these companies which impacted their market capitalization was occasioned by profit-taking activities by investors in February, across the market spectrum.
Facts about Dangote's networth valuation
The majority of Dangote's fortune is derived from his 86% stake in the publicly-traded Dangote Cement, as the billionaire holds the shares of the company directly and through his conglomerate, Dangote Industries.
He holds stakes in Nascon Allied Industries and United Bank for Africa, directly and through Dangote Industries, a conglomerate that also owns closely held businesses operating in food manufacturing, fertilizer, oil and other industries.
Dangote's most valuable closely held asset is his fertilizer plant with a capacity to produce up to 2.8MT of urea annually. The $2.5 billion fertilizer plant owned by Africa's richest man Aliko Dangote, is expected to commence operation in the first quarter of 2021.
The billionaire also owns a $12 billion oil refinery which is expected to be completed this year. However, the plant is not included in his net worth valuation, for some reason.
What you should know
The shares of Dangote Cement at the close trading activities for the month of February declined by 6.78%, extending the YTD loss on the shares of the cement behemoth to over 10%.
On the flip side, shares of Dangote Sugar Refinery also declined by 15.29% to close the month lower at N18 per share, thus correcting the YTD gains of its shares to 2.27%.
Battle of Titans: Elon Musk, Jeff Bezos share world's richest title
Stiff competition prevails as both Jeff Bezos and Elon Musk share the world's richest title.
The battle for the worlds richest has suddenly become so intense that both Elon Musk and Jeff Bezos both share the world's richest man title on the account they both have a net worth of $184 billion.
Bezos, the man behind the world's most valuable retail company, Amazon, has steadily been seeing his wealth valuation appreciate amid high market volatility currently prevailing at global financial markets.
The 49-year-old self-made billionaire, Elon Musk is sharing, the world's richest when recent data revealed Tesla recorded impressive gains of about $9.75 at the end of Monday's trading session.
Investors are currently increasing their buying pressure on Tesla as they weigh reports that the electric vehicle industry is expected to grow into a $5 trillion market over the next decade, thereby giving the world's most valuable car company room for more upside.
READ: China's richest man worth $94.1 billion earned a fortune from selling bottled water
It's important to note that both mega billionaires have in recent times focused their considerable brainpower on space technology as Bezos recently accelerated his space-travel efforts through his firm popularly known as Blue Origin.
Recent reports suggest SpaceX founded by Musk raised another $850 million this month from a group of leading institutional investors led by Sequoia Capital.
Such investment now puts SpaceX's valuation at $74 billion, a 60% jump from August, and helped boost Musk's net worth by about $11 billion, according to the index.
Bezos who is now the Chairman of the $1.58 trillion valued company, Amazon has about $9.63 billion cash in the bank.
READ: Apple's market value cross $ 2 trillion
The online retail giant returns have under his tenure as the chief executive officer of the e-commerce giant actually ranked second among all S&P stocks since the IPO in May 1997.
The 57-year-old billionaire is the founder of Amazon, the world's biggest online retailer company on earth. The American-based company sells books, household goods, and other retail products through its flagship platform.
His company also controls the Whole Foods grocery chain and offers video streaming services and remains the biggest cloud computing provider worldwide.
READ: Billionaires worth over $100 billion made $270 billion in 2020
That being said, both Elon Musk and Jeff Bezos's wealth valuation would currently buy 107 million troy ounces of gold or 2.91 billion barrels of crude oil.
Nairametrics | Company Earnings
Access our Live Feed portal for the latest company earnings as they drop.