Nigerian Breweries appeals N169 million fees judgment, says haulage fees be paid by operators
The leading brewer has appealed the judgment of an Ondo High Court in respect of haulage fees assessed at N169 million.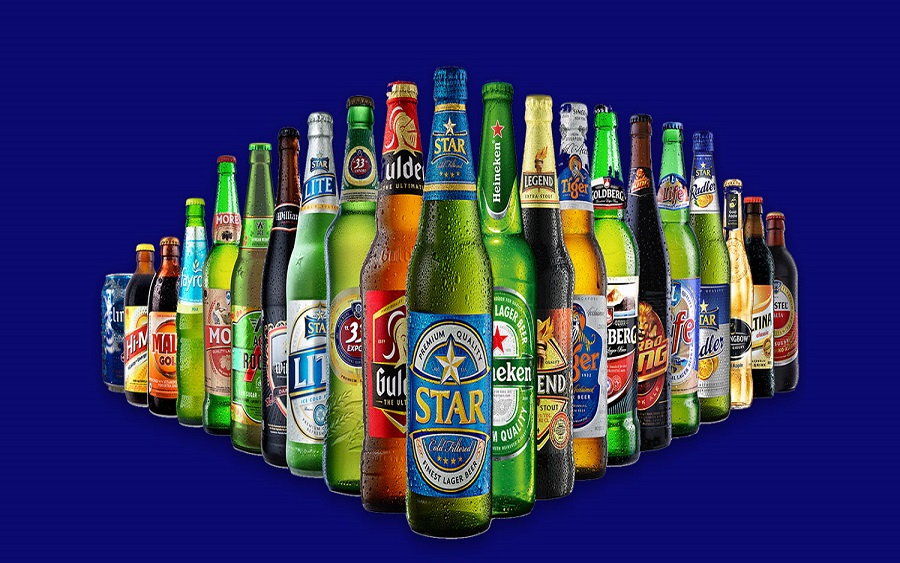 Nigerian Breweries Plc has filed a Notice of Appeal against the judgement of Ondo State High Court, in respect of haulage fees assessed at N169 million.
The leading brewer stated that operators in the haulage space are wholly responsible for the payment of haulage fees.
Nigerian Breweries confirmed in a statement issued by the Company Secretary, Uaboi Agbebaku, that the Ondo State High Court, in Akure on the 27th of January, 2021 gave a judgment against the Company and in favour of the Ondo State Government.
READ: Costs $4,000 to truck containers in Lagos, same price to ship from China
Consequent to the court ruling, in respect of the N169 million haulage fees, the company filed a Notice of Appeal against the court judgment, as well as an application for stay of execution of the judgment pending the appeal.
What you should know
According to the statement issued by the company, it was made clear that the Ondo State Government had initially taken a self-help approach to seal the Depot on the 28th of January, 2021.
However, the depot was subsequently re-opened on the 2nd of February, 2021 by the State Government, following petitions by the Company's lawyers on the unorthodox steps initially taken to seal the Depot.
READ: Nigerians react as port haulage cost reportedly increases to N1.3 million
In its defence, the brewer disclosed that it does not engage in haulage business, and does not own or operate any haulage truck whether in Ondo State or anywhere else.
The company stressed that haulage fees are by law, paid by companies in the haulage business, hence, independent third parties operating in the haulage space are wholly charged with the responsibility of moving the Company's products across the country.
AfCFTA to reduce illegal gold mining in Nigeria – Minister of Mines
The Minister of Mines and Steel says that illegal gold mining would be stemmed by the implementation of AfCFTA.
The Nigerian Government announced that the implementation of the African Continental Free Trade Area (AfCFTA) would help reduce illegal mining in the country and also standardize Mining practices in Nigeria.
This was disclosed by the Minister of Mines and Steel Development, Mr Olamilekan Adegbite, at the NAN forum in Abuja on Sunday.
The Minister disclosed that the mining sector was ignored by the Federal Government after oil was discovered, which made it possible for artisanal miners to venture into the sector.
"Right now, many Nigerians are into artisanal mining and this was caused by the fact that when oil was discovered, Nigeria moved away from mining, which was the mainstream of the economy.
"Before oil and gas, Nigeria relied on coal and tin; we were exporting and were indeed, quoted on the London Metal Exchange.
"And that is basically what was giving Nigeria money in those days before oil came but when oil came, we moved away. We left mining behind," he said.
READ: Aviation Minister orders airline operators to ensure rights of persons with disabilities
He added that the most mined commodity in Nigeria by artisanal miners is gold, which has created a lucrative black market for international buyers. He also said that with the AfCFTA, documentation of mining exports would be required, reducing illegal outflows.
"Gold is the most traded mineral in Nigeria and these people mine gold and get nuggets. There are several thousands of such miners, when you aggregate what they mine, it comes in large volume and several kilos of gold," he said.
"To know the extent of the money they make in the gold business, they hire private jets to take them out illegally because they realise a lot of money.
"At the rate gold is selling, one ounce of gold is selling for $2,200 and by the time you carry a thousand kilogrammes, you are making several billions of naira.
"But with AfCFTA coming into effect, we hope that other countries will cooperate with Nigeria because now it is a free trade but there is documentation," he added.
READ: Gold prices suffer worst week in four months
The Minister said that with AfCFTA going into effect, the FG hopes it will help stem the problem because Nigeria is  supposed to trade freely with Africa with documentation.
"We hope that other countries will cooperate with Nigeria. I will not allow such illegal activity to go on within those countries," he said.
In case you missed it: Nairametrics also reported that the Mining Minister said a Nigerian-Canadian company, mining gold in Nigeria's Osun State looks set to commence the exportation of gold in June this year.
Insecurity: Nigeria needs to increase military spending – Senator Ali Ndume
Ndume has called on the FG to increase military funding so as to contain the rising insecurity in the country.
Senator Ali Ndume insisted that the Federal Government needs to increase its total military spending to be able to tackle the rising insecurity in Nigeria which has seen a number of school students in 2021 kidnapped by bandits.
The Senator disclosed this in an interview with Channels TV on Sunday evening.
"We have the forces on ground, but they need what it takes especially more equipments.
"All these take a lot of money, and they need to be given those things in order for them to perform.
"The number one priority is ammunition and those are lacking. They are not sufficient enough," the Senator said.
READ: Don Jazzy laments artistes' loses to insecurity across Nigeria
The Senator said that the Nigerian Air Force must have the air capabilities that translate to things like fighter jets, helicopters, etc. Ndume said that the military must be given adequate training in order to be able to manage such equipment.
He added that Nigeria is placed in an unfortunate position, which has seen it lacking in air defense capabilities and revealed the build-up to higher military equipment purchase is not easy.
He called for the FG to explore all options, in order to make sure that the Nigerian armed forces have all that they need to rise up to the challenge of insecurity.
READ: Boko Haram: A protracted battle yet to be won?    
He said, "I am not satisfied. The funding of the armed forces and security agencies is not enough, compared to our population of over N200 million.
"When you look at current military spending, compared to other poor countries around, we are not doing enough, we have to do more."
What you should know 
In recent years, insecurity in the country has heightened with Boko Haram terrorism, herders-farmers clashes, attacks and kidnappings by bandits, etc.
Nairametrics reported that President Muhammadu Buhari said the Federal Government will not succumb to blackmail by bandits who target innocent school students in the expectation of huge ransom payments.
Nairametrics | Company Earnings