The Peace Mass Transit deal explained – C&I Leasing boss
The MD of C&I Leasing Plc, chats with Nairametrics about the landmark Peace Mass Transit deal, amongst other topics.
The increasing cost of importation and running business has been a major concern for business owners, especially in the transportation sector.
In an interview with Nairametrics, the Managing Director of C&I Leasing Plc, Andrew Otike-Odibi, explained that it is quite tough living in a country where cost keeps escalating.
He called for a more business–friendly environment for assembling local vehicles in Nigeria, which would make the cost of vehicles cheaper, such that the average cost of transportation for the common man would be bearable. 
On the effect of Peace Mass Transit becoming the largest shareholder of the company, he explained that there might be some board changes, but the board had not discussed whether the development would lead to rebranding.
READ: Peace Mass Transit acquires 55.82% ordinary shares of C&I Leasing Plc
Excerpts:  
What is the impact of COVID-19 on your operations? 
Our marine business is predominantly oil and gas driven. So, that has an impact on all our marine side as well, because the oil and gas companies were looking to optimize their cost of different areas.
Are there opportunities created by the pandemic? 
Interestingly, in our outsourcing business, the COVID-19 created an opportunity because while companies were rationalizing or downsizing, it created an opportunity to provide staff on basics and also provide some online training for existing staff, rather than physical training.  
That was a plus for us. That is why we strive to stay ahead in the diversity of this business. You find out that in any situation, you might have one side of the business impacted negatively and another side of the business being impacted positively. 
READ: Transport fare for motorcycle "Okada" more than doubled in 2020
What do you think the government should have done better to manage the pandemic, especially with the second wave?  
Well, I think the government started well, when in March when they shut down the airport and the awareness was very high. Without the lockdown, imagine the impact on lives. It would have been much worse. 
Coming out of the lockdown, I think everyone went to sleep, so the second wave is a result of that relaxation. If you noticed, the same level of drive that was given to awareness creation, the use of non-pharmaceutical needs to fight COVID, is not as real now as it was in March\April. It looks like we've just been in a relax mode but the impact is still heavy on lives and also on businesses. I think the government should sustain the awareness by not paying lip service to it. Because we are talking about lives.  
I think COVID has brought about a lot of changes in businesses. A lot of things are being done remotely and there's a new work style; we work from home. I think that is something that should be promoted more now than the traditional way of working to see how we can help curtail all the spread of this virus before it gets out of hand. 
READ: Exclusive: Transport industry in Nigeria is facing new and unpredictable challenges – UBER GM
What is the update with the Peace Mass Transit acquiring major stakes in your company?   
Peace Mass Transit, first of all, has been a shareholder of C&I leasing and a director of C&I leasing. Actis is a logical top fund that needed to exit because if you understand the way the venture capital funds operate, they have a time limit for their investment and they have to exit at a point and return funds to their investors. 
At the point of exit, Actis approached the existing shareholders and directors and asked to find out if anyone or party was interested in taking up their slot. Peace Mass Transit was ready and took advantage of the opportunity and in doing that, we see it as a very positive move. 
READ: Actis exits stake in C&I Leasing after trade sale to Peace Mass Transit
How?  
First is that the move is from an existing shareholder and director who also already knows the business and that to us is a show of confidence. It's also a show of maturity in the Nigerian investing cycle because you find out that Nigerians are going abroad to raise money to take out venture capital funds and all that. But this is homegrown, and it's showing that with the proper structuring in place and proper investor alignment, you can find growth in the real sector in this country and that will impact on the investing public and also the investors. So we see it as very positive. 
How does this affect your liquidity status? 
The liquidity of the business initially is not impacted, as this is an external transaction. External in the sense that Actis is sending straight to Peace Mass transit without any direct impact on the operations of the business. 
What this would do for us in the near future is that what we've been carrying in our books as a loan stock, which now becomes equity, and it will show up as equity in our books and this opens up the gate to raise additional equity from other shareholders who had been waiting to invest but were not too sure of the nature of that loan stock. I believe this creates clarity to some people who are interested in investing in the business. 
READ: Lagos to reform bus segment, to phase out one-bus ownership
The emergence of Peace Mass Transit will lead to changes in the board and may lead to rebranding. Are you prepared for these?  
I imagine that there might be some board changes, but we haven't had that conversation yet, in terms of rebranding. I don't see it affecting the brand yet, but I know we would probably have a conversation on the strategy of the business for the next three to five years, and how that will impact on all the investors and shareholders. I know for the fact that Peace Mass transit places investments to further grow their investment portfolio in Nigeria. I know they definitely want to see some good returns, and they are definitely looking at areas of the business where they can strengthen the business to improve on this profitability, and its growth potential. So, about the board changes, I'm not sure about when and how that will take place. In terms of the brand change and business structure change, I can't be sure about that, because the strength of the business is in its brand and business structure. 
READ: CAC registration: 100,000 business names registered for free so far
How would you assess the transportation sector in Nigeria? 
Transportation is a major sector for the growth of any economy and it's not limited to human movement or movement of goods and services. We buy foodstuff in the North. This is significantly cheaper when you compare it with food prices in the south. 
The main difference is the cost of transportation. Whether it is human movement or movement of goods, the cost of transportation plays a significant role in the cost of doing business in Nigeria. So it's something we need to look at. 
READ: Prices of food items jump across Lagos markets, as traders lament transport fare hike
Are you saying the cost of transportation will increase further? 
The cost of transportation will continue to go up and not just for COVID reasons The foreign exchange has worsened against the Naira, and that means it's going to more expensive to buy vehicles and spares, and the cost of fuel has gone up as well, so the cost of transportation will move up. 
I expect that the government will be more particular about how to manage this. Now there is a lot of talk about the rail system which will help the movement of goods; even the mass transit scheme calls for Government attention as well. 
Also, the cost of importation and assembly of local vehicles will make the cost of these vehicles cheaper such that the average cost of transportation for the common man is bearable because it's quite tough living in a country where the cost keeps escalating. 
There are expectations that Nigeria is going to come out of recession in Q1 2021, what are your expectations regarding the Nigerian Economy and the impact of this on your business in the new year? 
If the economy comes out of recession in Q1, it would be very nice and great for businesses, it would help to wake up the sectors of the economy that have been impacted by the lockdown and the COVID in 2020. My expectation really is that we would see more activities in the real sector. 
The real sector, which is the manufacturing and product creation related sectors that will help further crucial demand for goods and services. 
If this happens, it will help to create a path to recovery, but there is still a need for us to look at borrowing cost and how it will impact on small businesses because to me small businesses and activities in the manufacturing sector need to be protected as they are the employer of labour. 
In the last one year, the share price of C&I leasing had been within the range of N3.55 and N7.35, and the company is currently valued to have a market cap. of N4.45 billion on NSE. Its share value stands at N5.70. What should your shareholders expect in 2021? 
For the shareholders in 2021, I would say that 2021 is going to be a new phase for C&I Leasing, and I say that for three main reasons. One is the obvious, Peace Mass Transit becoming the largest shareholder in C&I Leasing, so we are likely to see some changes emerging from the board level, to help extract more value out of the business. 
Two, is the fact that the business model has changed slightly. 2020, with the pandemic and the lockdown, made us go back to the thinking room and come up with more services. Services that are now directed more towards clients who have different assets, but who will think using these services can help them extract more value from their assets, so we don't even have to invest in additional assets or anything, that slight change in the model is giving birth to another C&I
Thirdly, coming from the pandemic as well with the help of the work-from-home model, our services and operations have not been impacted at all. So we have seen another part of the business we didn't even know existed, meaning there is a lot of room for expansion. Expansion of intellect, expansion of abilities to do things; so that itself has created a gap that has to be filled in terms of taking advantage of opportunities. 
With those three things, I think that 2021 and beyond, we are likely to see a new company, a more refined company, a company that is more tailored towards value extraction and value creation for its customers. This conversion of loan stock to equity can then be further recapitalized at more value brought out for shareholders, for major and minority shareholders. So I will say that 2021 and beyond is giving birth to new C&I leasing. 
If you say there are chances for further recapitalization, does that mean you are likely to go back into the market? 
We are certainly going to go back to the market, but the road is not clear yet. However, we are certainly going to go back to the market. 
How fraudsters fleece elderly Nigerians of their bank deposits
Fraudsters in connivance with some bankers are targeting mostly elderly customers to fleece them of their bank deposits.
Mary Adegoke, 70, is a retired teacher and a depositor with one of the Nigerian Tier-1 banks. The mother of five got a rude shock on Friday, January 8, 2021, when she got a call from a stranger, who claimed to be her new account officer, requesting a One Time Password (OTP) that was sent to her phone a few minutes earlier.
Adegoke told Nairametrics that she wouldn't have shared the information if the caller had not answered a few security questions like her account number, digits on her ATM card, and Date of Birth. She said, "I had no reason to doubt him after providing the answers. I never understood what he was up to and what the OTP meant and why he asked me to delete it immediately after I shared it with him. A few minutes later, I got a debit alert of N40,000, which was my pension for the month.
"At that point, I started sweating and knew I had fallen victim to fraudsters. But what I still don't understand is how he got my account number and other personal details."
READ: How scammers use SIM cards to rob your bank accounts
Mrs Abimbola Omole, 65, is another retiree and a victim of similar fraud. The retired civil servant is also a depositor with one of the Tier-1 banks, which has its headquarters in Marina, Lagos.
Omole had declined the offer of an ATM card through her account officer before travelling out of the country. The account officer had then proceeded to forge the customer's signature to request the ATM card.
"I couldn't believe my eyes when I got debit alerts that a sum of N150,000 was deducted from my account within three days," a bewildered Omole reported. "When we traced the location of the withdrawal, we found it was in Onitsha. I am sure the banker must have disclosed my details to someone there because she had asked me to lend her money before I travelled," she recalled.
Adegoke and Omole are only two of several bank depositors, especially elderly citizens, who have been fleeced by fraudsters masquerading as bank staff. These crimes are unmistakably and increasingly targeting a specific class of people – vulnerable elderly people.
READ: How thieves use Covid-19 to defraud bank accounts
Ex-bankers share their experiences
Sources across the top banks revealed that many bankers engage in various fraudulent activities as a result of laxity on the part of some officials in the internal control departments at various levels. Nairametrics found that many of these frauds were perpetrated by third parties in connivance with insiders, targeting mostly elderly customers within the 60-70 years age bracket, who may expectedly not be tech-savvy. This is usually done by requesting that the unsuspecting customers provide vital information such as their Personal Identification Number (PIN), which the fraudsters then use to debit their accounts.
"We treat scores of fraud cases every year and most of them are done in connivance with senior officials of the bank at the branch level. Recently, a fraudster got the PIN of a customer and withdrew N100,000 from the account on a particular Sunday," a banker who pleaded anonymity told Nairametrics.
A former Manager of one of the Tier-1 banks, in an exclusive interview with Nairametrics, disclosed that three of the staff of the bank in Sokoto were arrested by the Economic and Financial Crimes Commission (EFCC) in March 2020. The bankers were arrested for conspiring to steal the sum of N1.2 million from a customer's account and were said to have done so by issuing an ATM card in the customer's name to an impostor who then proceeded to clean out the account.
READ: CBN releases new guidelines for OFIs, orders inclusion of NUBAN code or face sanctions
Although some of this money was later recovered by security agents, investigations reveal that the system is beset with several other unrepentant fraudsters still plying their craft at the expense of unsuspecting customers.
A banker with a Tier-2 bank also shared another case with Nairametrics, which was uncovered by EFCC. According to her, the anti-graft agency uncovered a criminal syndicate of bankers who specialized in forging signatures of deceased bank customers and stealing from their accounts. They also execute fraudulent financial transactions, including unauthorized debits of depositors' funds.
The alleged members of this syndicate were in March, arraigned before a Judge of the State High Court in Uyo on a 23-count charge bordering on conspiracy, forgery, obtaining by false pretense and criminal conversion, depositors' funds to the tune of over N37.6 million.
One of the accused persons was found by the EFCC to have used his position as the Head, Operations and Transaction Service and Delivery, to collude with third parties and establish the syndicate which specialized in perpetrating fraudulent transactions and deductions.
Further investigations also showed that without the authorization or knowledge of the management of the bank, the defendants managed a fictitious fixed deposit account with interest accruing to it.
READ: Personal data of 533 million Facebook users leaked on a hacking forum
What they are saying
Head of Media, EFCC, Mr Wilson Uwujaren, disclosed that the anti-graft agency had prosecuted scores of bankers who had either swindled depositors or the banks in different cases.
He added that there were yet more cases pending in Federal High Courts in Port Harcourt, Rivers, Yenagoa, Bayelsa, Edo, and Lagos States, among others.
"What happens is that when a staff of the bank is involved in such activities, the bank takes the person out of the system through dismissal. But now, we are going after the banks and the personnel used to perpetrate fraud," he said.
Banks must fine-tune their internal control processes to better protect their customers as their failure to do this would be costly.
Increasing use of mobile
Mobile adoption in Nigeria has risen over the last half a decade as the Central Bank's policies on financial inclusions have increased reliance on mobile phones as a tool for conducting banking activities.
According to the latest data from the NIBSS, Mobile transactions in Nigeria (mobile & USSD) surged by 82.6% in 2020 to stand at 1.69 billion compared to 928.86 million recorded in the previous year.
Banks also earned a whopping N216 billion from digital banking transaction, buttressing just how critical mobile is to shoring up bank revenues.
Despite this heavy reliance on mobile as a strategic tool for financial inclusion, fraudsters are also benefiting just like the banks.
Banks earn N216 billion in E-banking income amidst threat from challenger banks
Nigerian banks raked in a sum of N216.52 billion from their e-business earnings in the year 2020.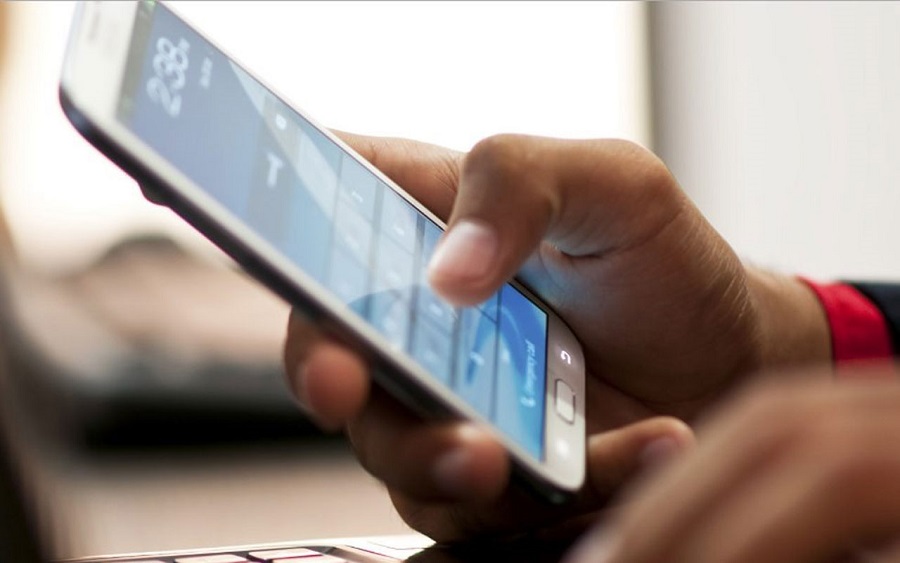 Nigerian banks raked in a sum of N216.52 billion from their e-business earnings in the year 2020 as tier-1 banks popularly known as FUGAZ (First Bank, UBA, Access Bank, GT Bank, and Zenith Bank) topped the list of highest earners. 
Income from digital channels is also classified as electronic business or banking income by the majority of commercial banks. Nairametrics gathered this research from the audited financial statements of 12 of the leading banks in the country. The same banks reported N217 billion in income from digital channels in 2019 dipping marginally by 0.24%.
Banks attribute the reason for the drop in 2020 compared to 2019 to the revision of fees and charges for electronic transfers by the central bank in early 2020.
On January 1st, 2020, the CBN ushered in a new regime for bank charges. While these mostly affected things like card maintenance fees, charge for hardware tokens it also affected the amount that can be paid for electronic transfers.
For example, a graduated fee scale for electronic transfers replaced the current flat fee of N50 such that transfers below N10,000 now attract a maximum charge of N10; and transfers above N50,000, N50.
USSD fees also got a cut a few months later announcing that customers will pay a flat fee of N6.98 per transaction every time they use USSD services with effect from Tuesday, March 16, 2021.
The Covid-19 pandemic also played a major role in bank performance as it affected the expansion of the digital rollout plans earlier on in the year. However, the pandemic will swing in their favour as Nigerians increasingly relied on mobile banking for transactions while avoiding banking halls for fear of contracting Covid-19.
READ: EXCLUSIVE: Best performing banks in Nigeria judging by the numbers
Banks and Digital Channels
Banks in Nigeria have increasingly resorted to generating income from digital channels such as their mobile applications, USSD channels, and online banking targeting Nigerians from all works of life. Efforts at increasing revenue from digital channels have been supported heavily by the Central Bank through initiatives such as BVN, POS, and other banking policies driving financial inclusion.
While the apex bank's policy was aimed at reducing the number of unbanked in the country, banks have seized on the opportunity to offer a wide range of services that have increasingly provided an alternative source of income. According to NIBSS, the total value of electronic transfers for 2020 topped N158 trillion in 2020 a 50% growth when compared to 2019. Transaction volume also rose to 2 billion up 77% when compared to 2019.
READ: Zenith Bank spends N20 billion on IT in 2020, up 122%
Rise of Challenger Banks
Banks will face stiffer competition in 2021 as Challenger Banks such as Kuda Bank and V-Bank are more capitalized having attracted significant funding in recent months. These banks offer zero fees as an attractive selling point which they hope will sway customers from the big commercial banks who have long started monetizing their platforms.
Challenger Banks typically earn money from other sources such as providing bespoke services wrapped around savings and investments with their customers. Thus, rather than rely on digital revenues earned from fees and charges per transaction, they earn by actually engaging in the business of banking, lending depositors funds, and investing their free float.
READ: Highest paid Nigerian bank MD/CEOs of 2020
Here are the top earners in 2020:
Apart from Access Bank, UBA, and FBNH, all the other banks posted year-on-year declines. For example, Zenith Bank and GTB recorded a 36% and 25% drop respectively.
However, Access Bank and UBA both recorded an increase of 56% and 14% respectively topping N56 billion and N44.2 billion respectively. Access Bank is now the largest bank making money from e-business income having topped FBNH which posted N48 billion from E-business income, the highest in 2019.
---
Fifth position – GT Bank (N11.77 billion)
Guaranty Trust Bank, the most capitalized financial institution listed on the Nigerian Stock Exchange generated a sum of N11.8 billion from its e-business unit, accounting for about 5.4% of the total e-business revenue in 2020.
Its e-business revenue declined massively by 24.85%

 compared to N15.66 billion recorded in the previous year.

The bank, however, posted a profit after tax of N201.44 billion in 2020 (second only to Zenith Bank), representing a 2.33% increase compared to N196.85 billion recorded in 2019.

 
READ: Ecobank Transnational Inc. records 24% increase in Profit After Tax for Q4 2020.
---
Fourth position – Zenith Bank (N27.08 billion)
Zenith Bank earned a sum of N27.08 billion from its e-business in 2020 to stand fourth on the list behind UBA.
Its income from e-business accounted for 12.5% of the total income generated by the twelve banks. Zenith Bank's e-business income witnessed a huge plunge of 36.3% in 2020 compared to N42.5 billion it recorded in 2019.

However,

 Zenith Bank posted the highest profit of N230.6 billion in the review period, 

growing its profit after tax by 10.4% from N208.8 billion recorded in 2019.

 
---
Third position – UBA (N44.25 billion)
UBA retained its position in third place with a total e-business revenue of N44.25 billion, accounting for 20.4% of the total e-business income generated by the banks on our list.
UBA recorded a 14.14% increase in its e-business revenue in 2020 compared to N

38.8 billion recorded in the prior year. 

UBA has also intensified its effort to build on its 2020 success by releasing a new mobile banking app, which aims to 

improve the ease of transacting by their customers.

The tier-1 bank posted a profit after tax of N113.77 billion in 2020, representing a 27.7% increase compared to N89.09 billion recorded in the previous year.

 
---
Second position – FBN Holdings (N48.68 billion)
First Bank lost its first position to Access Bank, having increased its e-business revenue marginally by 1.35% to stand at N48.68 billion in 2020. Its e-business revenue accounted for 22.5% of the e-business income recorded by the twelve banks under consideration. 
Despite being one of the oldest banks in the country, First Bank has been at the forefront of the mobile banking revolution.

The bank was one of the pioneers of the USSD platform which is used to transfer money via a text messaging application of a mobile phone

and has continued to create products within the electronic space.

For example, in November 2020, First Bank launched a Next Generation ATM, referred to as FastTrack ATM, designed to eliminate the need for physical interaction with the automated machine

.

This was as a result of the need to reduce physical contact with people and substances, due to the covid-19 spread in the country.

 
---
First position
–

Access Bank (N56.09 billion )

The largest bank in Nigeria by total assets toppled First Bank, Zenith, and UBA to occupy the first position with e-business revenue of N56.09 billion in 2020.
Access Bank was in the fourth position in 2019 but catapulted to first as it grew its

e-business 

income by a whopping 55.64% from N36.04 billion recorded in the previous year.

This increase also translated to a 12.71% growth in profit after tax

 to stand at N106.01 billion

 in 

the 

review period from N94.0

6

 billion recorded in 2019

.

 

Access Bank does mention that its E-business income includes earnings from its Channels business.
The increase in its e-business revenue is no surprise as the tier-1 bank spent a sum of N18.7 billion on IT and E-business related initiatives in the same year, as against N9.7 billion incurred in the previous year and N11.39 billion in 2018, a move that clearly translated to a boost in E-business income. 
According to a recent article published by Nairametrics, Access Bank stated that it created 4 million digital loans in the year under review and disbursed N105 billion loans through its digital lending platform, indicating a 48% year-on-year growth. 
---
Bubbling
under
FCMB – N8.61 billion
Union Bank – N7.04 billion
Sterling Bank – N4.97 billion
Stanbic IBTC – N2.74 billion
Wema Bank – N2.61 billion
Fidelity Bank – N2.46 billion
Jaiz Bank – N214 million
---
Bottom line
The disruption caused by the covid-19 pandemic plunged into the revenue generated by Nigerian banks from their e-businesses, however, they were able to make up for it from their multiple streams of income which translated to a general stellar performance from the sector. It is worth noting that only Access Bank, UBA, and First Bank recorded growth in e-business income in the period under review. 
Nairametrics | Company Earnings
Access our Live Feed portal for the latest company earnings as they drop.