Sokoto, 2 other northern states record fastest growth in mobile internet subscribers in Nigeria
Sokoto State recorded a massive jump of 54.1% in the number of mobile internet subscribers in Q3 2020
Sokoto, Yobe, Kano State amongst other northern states recorded the fastest year-on-year growth in the number of mobile internet subscribers by states in Nigeria.
This is according to the Telecommunications Report by States for Q3 2020 released by the National Bureau of Statistics (NBS).
Sokoto State recorded a massive jump of 54.1% in the number of mobile internet subscribers to 2.9 million as at Q3 2020 from 1.9 million recorded in the corresponding period of 2019. Sokoto, 2 other northern states record the fastest growth in mobile internet subscribers in Nigeria.
Yobe State closely followed with a 51.3% growth from 1.3 million to 2.01 million subscribers, while Kano State recorded an increase of 47.6% to 10.3 million internet subscribers.
Nigeria's mobile internet subscribers
According to the data from the NBS, the total number of internet subscribers in Nigeria as at the third quarter of 2020 is 151.5 million.
This represents 5.48% increase when compared to 143.6 million recorded in the previous quarter and 23.02% increase when compared to 123.2 million recorded in the corresponding period of 2019.
Meanwhile, a look at the states with the highest internet customers shows that Lagos, Kano, Ogun, Oyo, and Abuja are top on the list.
Lagos State
Subscribers – 19 million
YoY growth – 12.64%
Kano State
Subscribers – 10.3 million
YoY growth – 47.56%
Ogun State
Subscribers – 8.8 million
YoY growth – 17.46%
Oyo State
Subscribers – 7.9 million
YoY growth – 26.12%
Abuja
Subscribers – 6.8 million
YoY growth – 19.89%
Internet subscribers by geopolitical zones
According to checks by Nairametrics Research, South West still retains the number one spot in terms of internet subscribers per geopolitical zone with 44 million out of the total 151.5 million subscribers.
However, the North-western part of the country recorded the fastest growth of 37.12% followed by North-East with 28.63% growth (see below)
Internet subscribers by GSM companies
MTN continues to lead with 64.4 million subscribers, representing 42% of the entire internet subscribers. Meanwhile, Glo recorded the fastest year-on-year growth of 33.2%.
MTN – 64.35 million
Airtel – 40.31 million
Glo – 39.13 million
9mobile – 7.27 million
Bottom line
Internet subscribers in Nigeria continue to record double-digit growth, as the country turns to internet-friendly services as a means to cope during the lockdown implemented by the federal government in response to the covid-19 outbreak.
Banks earn N216 billion in digital banking income amidst threat from challenger banks
Nigerian banks raked in a sum of N216.52 billion from their e-business earnings in the year 2020.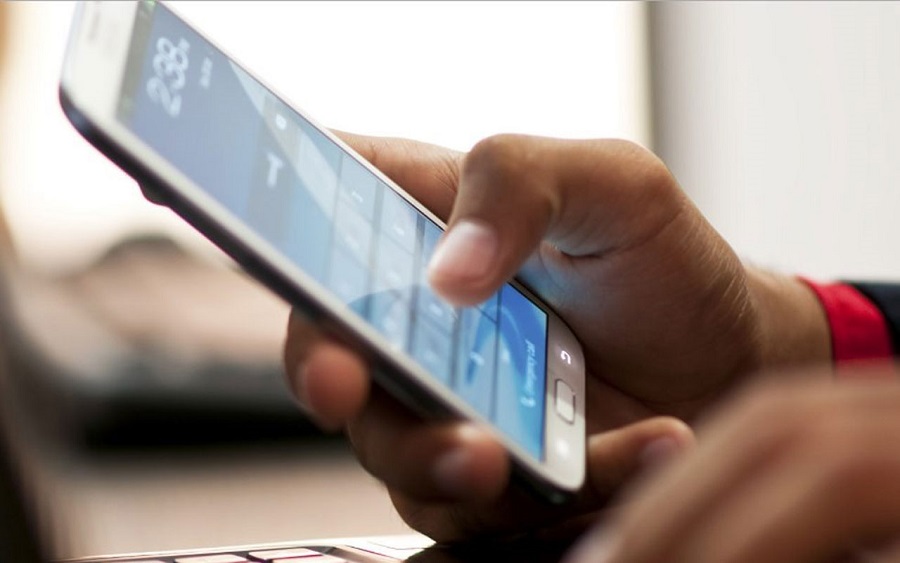 Nigerian banks raked in a sum of N216.52 billion from their e-business earnings in the year 2020 as tier-1 banks popularly known as FUGAZ (First Bank, UBA, Access Bank, GT Bank, and Zenith Bank) topped the list of highest earners. 
Income from digital channels is also classified as electronic business or banking income by the majority of commercial banks. Nairametrics gathered this research from the audited financial statements of 12 of the leading banks in the country. The same banks reported N217 billion in income from digital channels in 2019 dipping marginally by 0.24%.
Banks attribute the reason for the drop in 2020 compared to 2019 to the revision of fees and charges for electronic transfers by the central bank in early 2020.
On January 1st, 2020, the CBN ushered in a new regime for bank charges. While these mostly affected things like card maintenance fees, charge for hardware tokens it also affected the amount that can be paid for electronic transfers.
For example, a graduated fee scale for electronic transfers replaced the current flat fee of N50 such that transfers below N10,000 now attract a maximum charge of N10; and transfers above N50,000, N50.
USSD fees also got a cut a few months later announcing that customers will pay a flat fee of N6.98 per transaction every time they use USSD services with effect from Tuesday, March 16, 2021.
The Covid-19 pandemic also played a major role in bank performance as it affected the expansion of the digital rollout plans earlier on in the year. However, the pandemic will swing in their favour as Nigerians increasingly relied on mobile banking for transactions while avoiding banking halls for fear of contracting Covid-19.
Banks and Digital Channels
Banks in Nigeria have increasingly resorted to generating income from digital channels such as their mobile applications, USSD channels, and online banking targeting Nigerians from all works of life. Efforts at increasing revenue from digital channels have been supported heavily by the Central Bank through initiatives such as BVN, POS, and other banking policies driving financial inclusion.
While the apex bank's policy was aimed at reducing the number of unbanked in the country, banks have seized on the opportunity to offer a wide range of services that have increasingly provided an alternative source of income. According to NIBSS, the total value of electronic transfers for 2020 topped N158 trillion in 2020 a 50% growth when compared to 2019. Transaction volume also rose to 2 billion up 77% when compared to 2019.
Rise of Challenger Banks
Banks will face stiffer competition in 2021 as Challenger Banks such as Kuda Bank and V-Bank are more capitalized having attracted significant funding in recent months. These banks offer zero fees as an attractive selling point which they hope will sway customers from the big commercial banks who have long started monetizing their platforms.
Challenger Banks typically earn money from other sources such as providing bespoke services wrapped around savings and investments with their customers. Thus, rather than rely on digital revenues earned from fees and charges per transaction, they earn by actually engaging in the business of banking, lending depositors funds, and investing their free float.
Here are the top earners in 2020:
Apart from Access Bank, UBA, and FBNH, all the other banks posted year-on-year declines. For example, Zenith Bank and GTB recorded a 36% and 25% drop respectively.
However, Access Bank and UBA both recorded an increase of 56% and 14% respectively topping N56 billion and N44.2 billion respectively. Access Bank is now the largest bank making money from e-business income having topped FBNH which posted N48 billion from E-business income, the highest in 2019.
---
Fifth position – GT Bank (N11.77 billion)
Guaranty Trust Bank, the most capitalized financial institution listed on the Nigerian Stock Exchange generated a sum of N11.8 billion from its e-business unit, accounting for about 5.4% of the total e-business revenue in 2020.
Its e-business revenue declined massively by 24.85%

 compared to N15.66 billion recorded in the previous year.

The bank, however, posted a profit after tax of N201.44 billion in 2020 (second only to Zenith Bank), representing a 2.33% increase compared to N196.85 billion recorded in 2019.

 
---
Fourth position – Zenith Bank (N27.08 billion)
Zenith Bank earned a sum of N27.08 billion from its e-business in 2020 to stand fourth on the list behind UBA.
Its income from e-business accounted for 12.5% of the total income generated by the twelve banks. Zenith Bank's e-business income witnessed a huge plunge of 36.3% in 2020 compared to N42.5 billion it recorded in 2019.

However,

 Zenith Bank posted the highest profit of N230.6 billion in the review period, 

growing its profit after tax by 10.4% from N208.8 billion recorded in 2019.

 
---
Third position – UBA (N44.25 billion)
UBA retained its position in third place with a total e-business revenue of N44.25 billion, accounting for 20.4% of the total e-business income generated by the banks on our list.
UBA recorded a 14.14% increase in its e-business revenue in 2020 compared to N

38.8 billion recorded in the prior year. 

UBA has also intensified its effort to build on its 2020 success by releasing a new mobile banking app, which aims to 

improve the ease of transacting by their customers.

The tier-1 bank posted a profit after tax of N113.77 billion in 2020, representing a 27.7% increase compared to N89.09 billion recorded in the previous year.

 
---
Second position – FBN Holdings (N48.68 billion)
First Bank lost its first position to Access Bank, having increased its e-business revenue marginally by 1.35% to stand at N48.68 billion in 2020. Its e-business revenue accounted for 22.5% of the e-business income recorded by the twelve banks under consideration. 
Despite being one of the oldest banks in the country, First Bank has been at the forefront of the mobile banking revolution.

The bank was one of the pioneers of the USSD platform which is used to transfer money via a text messaging application of a mobile phone

and has continued to create products within the electronic space.

For example, in November 2020, First Bank launched a Next Generation ATM, referred to as FastTrack ATM, designed to eliminate the need for physical interaction with the automated machine

.

This was as a result of the need to reduce physical contact with people and substances, due to the covid-19 spread in the country.

 
---
First position
–

Access Bank (N56.09 billion )

The largest bank in Nigeria by total assets toppled First Bank, Zenith, and UBA to occupy the first position with e-business revenue of N56.09 billion in 2020.
Access Bank was in the fourth position in 2019 but catapulted to first as it grew its

e-business 

income by a whopping 55.64% from N36.04 billion recorded in the previous year.

This increase also translated to a 12.71% growth in profit after tax

 to stand at N106.01 billion

 in 

the 

review period from N94.0

6

 billion recorded in 2019

.

 

Access Bank does mention that its E-business income includes earnings from its Channels business.
The increase in its e-business revenue is no surprise as the tier-1 bank spent a sum of N18.7 billion on IT and E-business related initiatives in the same year, as against N9.7 billion incurred in the previous year and N11.39 billion in 2018, a move that clearly translated to a boost in E-business income. 
According to a recent article published by Nairametrics, Access Bank stated that it created 4 million digital loans in the year under review and disbursed N105 billion loans through its digital lending platform, indicating a 48% year-on-year growth. 
---
Bubbling
under
FCMB – N8.61 billion
Union Bank – N7.04 billion
Sterling Bank – N4.97 billion
Stanbic IBTC – N2.74 billion
Wema Bank – N2.61 billion
Fidelity Bank – N2.46 billion
Jaiz Bank – N214 million
---
Bottom line
The disruption caused by the covid-19 pandemic plunged into the revenue generated by Nigerian banks from their e-businesses, however, they were able to make up for it from their multiple streams of income which translated to a general stellar performance from the sector. It is worth noting that only Access Bank, UBA, and First Bank recorded growth in e-business income in the period under review. 
Naira gains at black market as external reserves increases by $620 million in 2 weeks
The opening indicative rate closed at N410.88 to a dollar on Monday.
Monday,12th April 2021: The naira appreciated against the dollar at the parallel market on Monday, 12th April 2021 to close at N482 to a dollar. This represents a N3 gain when compared to the N485/$1 that was recorded on Friday, April 9, 2021.
Meanwhile, the exchange rate between Naira and the US Dollar closed at N409.75/1$ in the Importers and Exporters window, where forex is traded officially.
Naira depreciated against the US Dollar at the NAFEX window on Monday to close at N409.75/$1. This represents a 0.18% drop when compared to N409/$1 recorded on Friday, as the country's external reserve increased by $620 million in 2 weeks.
Trading at the official NAFEX window
Naira depreciated against the US Dollar at the Investors and Exporters window on Monday to close at N409.75 to a dollar. This represents a 75 kobo drop when compared to N409/$1 recorded on Friday, 9th April 2021.
The opening indicative rate closed at N410.88 to a dollar on Monday. This represents a N1.09 drop when compared to N409.79/$1 recorded on Friday.
Also, an exchange rate of N420 to a dollar was the highest rate recorded during intra-day trading before it closed at N409.75/$1. It also sold for as low as N400/$1 during intra-day trading.
Forex turnover at the Investor and Exporters (I&E) window dropped by 17.9% on Monday, 12th April 2021.
A cursory look at the data tracked by Nairametrics from FMDQ showed that forex turnover declined from $55.21 million recorded on Friday, April 9, 2021, to $45.35 million on Monday, April 12, 2021.
Cryptocurrency watch
The world's most popular digital currency, bitcoin, rose by as much as 2.6% to $61,229 on Monday, nearing an all-time high as bullish sentiment gathered steam ahead of listing by the largest US cryptocurrency exchange.
The cryptocurrency is up almost nine times in the past year, a return that towers above that of more familiar assets like equities or bullion.
Against the backdrop of Wall Street's growing embrace of crypto, the direct listing of digital-token exchange Coinbase Global Inc. is generating a lot of interest.
Coinbase is moving towards a $100 billion valuation as it is due to go public on the Nasdaq on April 14, the first listing of its kind for a major cryptocurrency company and a test of investor appetite for other start-ups in the sector.
The digital currency has been widely adopted by many, replacing gold as the global digital-reserve asset.
Meanwhile, exchange tokens, such as Binance Coin, are seeing their value rise ahead of Coinbase's public debut as well. Binance Coin, known as BNB, rose 23% on Monday, according to CoinMarketCap.com. Huobi Token and KuCoin Token, among others, also gained.
Oil price gain
Brent crude oil price rose on Monday evening as it closed at $63.34 per barrel, indicating a 0.51% increase compared to $63.02 recorded at the close of trade on Sunday on expectations of strong economic recovery.
Oil prices recorded an increase early on Monday, with WTI Crude topping $60 a barrel for the first time in a week after the Federal Reserve Chairman, Jerome Powell, said that the outlook on the U.S. economy had brightened substantially.
A weaker U.S. dollar also added to investors' appetite for crude, while another claim from the Yemeni rebel group, the Houthis that they had targeted oil facilities of Aramco in Saudi Arabia further supported prices.
Saxo Bank analysts said that the prospect for stronger economic growth helped to offset the impact of a resurgent coronavirus just as OPEC+ prepares to ease production cuts.
Brent Crude closed at $63.34 (+0.09%), WTI Crude closed at $59.75 indicating 0.08% gain, Bonny Light, $62.20 (+1.06%), OPEC Basket (-0.13%) to close at $61.14 while Natural gas dropped by 0.27% to close at $2.554.
External reserve
Nigeria's external reserve gained $30 million on Friday, 9th April 2021 to close at $35.036 billion, being the highest external reserve position recorded in over a month.
This indicates a 0.09% increase when compared to $35.006 billion recorded on Thursday, 8th April 2021.
It also represents an increase in the country's external reserve position for the 14th consecutive day, having endured a significant downturn earlier in the year. Nigeria's reserve has added a total of about $620 million in 14 days.
This recent increase in Nigeria's external reserve could however be attributed to the increase in crude oil prices recorded earlier in March before the recent bearish trade in the crude market.
It could be attributed to the possible increase in diaspora remittance as the CBN offers incentives for every unit of a dollar received in Nigeria from diaspora remittance.
The external reserve is likely to get a further boost, as the Federal Government recently announced plans to issue $500 million Eurobonds for 2021.
Nairametrics | Company Earnings
Access our Live Feed portal for the latest company earnings as they drop.