How businesses can leverage technology to survive uncertain times
The following measures should be adopted by organizations seeking to not just survive, but turn around their business for growth in times like this.
Nigeria slipped into its second recession in 5 years, as the GDP in real terms declined by -3.62% in Q3 2020, leaving business leaders on the edge.
The uncertainty in both economic, political, as well as global outlook due to the impact of the pandemic will have a far-reaching effect on companies in 2021. However, business leaders are expected to begin the process of implementing innovative ways of protecting shareholder value and meeting their needs.
READ: Econet founder Strive Masiyiwa secures $100m investment in Nigeria data center
It is expected that months from now, the impact of the recession will take its full toll on the revenues of companies, credit availability and debt recovery. Leaders will begin to make shrewd decisions to ensure survival and one key feature will be cost-cutting.
While survival strategy will defer from one company to the other, experience has shown cost-cutting strategy that blindly seeks to reduce expense without a clear path to growth often lead to negative impacts.
READ: Export of our products in West African sub-region now less competitive – MAN
There is a need to analyze which cost is clearly avoidable and which, though avoidable, should be considered an investment.
Before now, the type of costs that often fall casualty of economic downturn are employee cost, research and project costs, including technology initiatives.
However, the current digitalization trends and unintended dependence on technology due to the Covid-19 pandemic should signal that the cost-cutting strategy of the past will require a rethink.
READ: Covid-19: BioNTech hopeful that its vaccine will work on new UK virus strain
The justification to prioritize technology projects in an uncertain time like this requires CIOs and IT Managers to convince the business to invest in technology. To achieve this, the benefits of implementing the right technology should be presented in a simple, understandable and measurable manner.
The following measures should be adopted by organizations seeking to not just survive, but turn around their business for growth in times like this.
READ: COVID-19: Lufthansa resumes flights to Nigeria after 8 months suspension
Clarity on the impact of technology on the business
How does the technology project address real business problems, including projected problems the business is likely to have in the future?
For example, a technology project focused on automation of receivables and customer relationship providing solutions like payment reminders, escalation notification, risk assessments, may be considered a problem-solving project for a business with high volume credits sales or cash flow issues.
A business environment with high growth in bad debt and slow receivable collection should easily be able to justify a technology aimed at solving these real business problems.
READ: Transactional Sales job demand ranks top in Nigeria, 2 others during Covid-19
Ability to measure impact
Before investing in a technology project in a recession, technology managers need to be able to measure the benefits the organizations will derive from such investments.
There needs to be a simple and clear business justification that is trackable and measurable. Will the project increase our revenue? Will it reduce our cost or will it make us run more efficiently? Will it save us overhead time and cost on the long run? Using Receivable automation project as an example, the business needs to able to measure and monitor performance indicators that validates the success of the project.
READ: Governor Oyetola seeks Aviation Minister's support for State's airport
By investing in receivable automation, by creating automated due receivable reminder, by setting risk and limits to credit availability based on past behaviors and automating these processes, what percentage reduction are we expecting on overdue receivable? What is the target number of customers we hope to be able to convert with these payment methods? What is the time saving due to the ease of receivable reconciliation and reporting?
All these should be well documented as part of the business case. Value gatekeepers need to be assigned to ensure those value delivery can be monitored and realized before project closure.
READ: NNPC GMD says AKK pipeline, Nigeria's biggest gas project is 15% complete
Does technology foster innovation for future opportunities?
Implementing a technology project that has been in the plan for the last 2 years will not lead to innovation if not re-planned to meet its future needs.
A business technology project in 2020 should consider new innovations that will shape business in future, using receivable process as an example, Automation of Account receivable and collection process should consider solutions such as robotic process automation where customer can make basic enquiry and the application has bots capability to respond based on artificial intelligence, making it easy for customers to get basic information like customer balance, amount due this month and amount paid for the year.
READ: Hyundai record biggest daily gains in 33 years, on partnership with Apple
This should be possible without a need to wait endlessly on customer service lines. Data analytics solutions with predictive technology and machine learning should be considered. Can the technology predict the consistency in a customer payment compared to due date, to determine the future behaviours and likely cashflow of the organization. These are initiatives that will be critical for future growth.
While this is the time for businesses to be prudent in their expenses, smart organizations should also consider investing in technology-driven innovative solutions in order to address real business needs.
The CIO must have the courage to articulate these gains as well as work with business people in ensuring the benefits of technology projects are understood and are seen as investments not an expense, in relation to shareholder value.
---
About author
Olawale A. Kolapo (OAK) is a technology consultant with a finance background, for over a decade implementing technology solution that has helped various private and public sector organizations integrate and automate their business process. He is interested in building a digital approach to solve Africa's business challenges.
Follow wale_kolapo 
SEC and the proliferation of unregistered investment platforms
The recent move has generated diverse views from stakeholders with some critics classifying this action as irrational.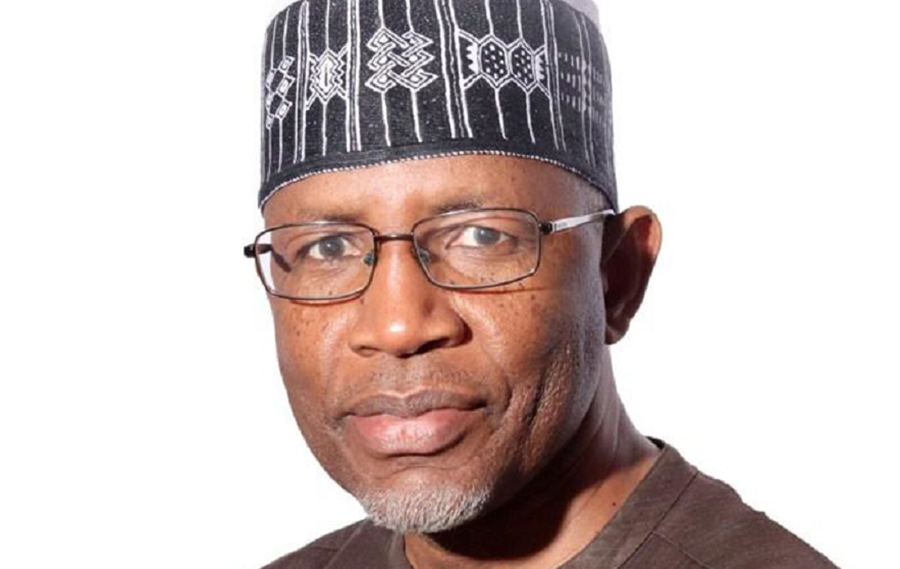 According to a circular issued by the Securities and Exchange Commission (SEC), it affirmed its knowledge of the existence of trading platforms that allow investors access to securities listed in other jurisdictions.
The capital market regulator further reiterated the provisions of sections 67-70 of the Investments and Securities Act (ISA), 2007 and Rules 414 & 415 of the SEC Rules and Regulations which state that only foreign securities listed on any exchange registered in Nigeria may be issued, sold or offered for sale or subscription through approved channels to the Nigerian public.
The announcement furthers SEC's quest to strengthen investor protection, promote transparency in the operations of the Nigerian capital market and ensure all investment transactions are within the regulatory purview of the commission.
READ: Nigeria's public debt rises to N32.915 trillion as at December 2020
Recently, the capital market regulator introduced a new requirement for the inclusion of the commission's contact details in all prospectuses or offer documents issued to the general public in a bid to ascertain the genuineness of such securities. Besides, it is often found that the activities of illegal fund managers become prevalent during a financial or economic downturn, making the public susceptible to the juicy yet unsustainable returns promised by these managers.
The recent move has generated diverse views from stakeholders with some critics classifying this action as irrational. They cited the impact of investing in foreign stocks on portfolio diversification and the role of Fintechs in driving financial inclusion among others. On the other hand, supporters of this action argued for the need to reduce the pressure on external reserves especially at a time when the green-back is needed to stimulate economic recovery.
Also, that it helps to safeguard the country's investing community. We recall that the recent policy by the CBN to close all accounts by Deposit Money Banks (DMBs) and Other Financial Institutions (OFIs) involved in dealing with cryptocurrencies received a lot of backlash from the public.
READ: Why SEC banned investment technology platforms from offering foreign stocks to Nigerians
On this move, however, we opine that it is still within the legal purview of the SEC to discourage investments in foreign listed securities. Nonetheless, we are aware of the concept of globalization in commerce and thus, there might be a need for a rejig of the Investment and Securities Act 2007, and other related acts to capture current trends and developments in the investment globe.
To avoid backlash going forward, we suggest more public education for clarity with regards to future policy decisions.
---
CSL Stockbrokers Limited, Lagos (CSLS) is a wholly owned subsidiary of FCMB Group Plc and is regulated by the Securities and Exchange Commission, Nigeria. CSLS is a member of the Nigerian Stock Exchange.
AfCFTA to promote inclusive trades for women and youth in Africa
The SMEs and Startup ecosystem in Nigeria which are dominated by women and youths should equally take advantage of these opportunities.
Inclusive economic development remains one of the core elements of both the African Union's Agenda 2063 and the United Nations Sustainable Development Goals (SDGs). In furtherance of this, article 3(e) of the AfCFTA main Agreement and article 27(2)(d) of the Protocol on Trade in Services specifically mandate State parties to promote gender equality and "improve the export capacity of both formal and informal service suppliers, with particular attention to micro, small and medium-sized; women and youth service suppliers."
With over 60 percent of its population being under the age of 25, Africa is regarded as the youngest continent in the world. This presents both challenges and opportunities for the continent. For instance, in Nigeria, the young population has led to attendant social risks as unemployment nears 40% creating a ticking time bomb. The popular saying is that an idle mind is the devil's workshop.
On the positive side, however, the young population when properly harnessed will heighten productivity and provide affordable labour which in turn may lead to increase in investment. Nigerian youths just like their counterparts in other African States are known to be very innovative and enterprising. With the right policy and the enabling infrastructures, this energic population can drive the AfCFTA agenda.
Relatedly, women constitute most of the players in the SMEs ecosystem, accounting for nearly 90% of the labour force in the informal sector. A visit to the popular Balogun market in Lagos Nigeria will attest to this fact. No doubt, regional informal trades amongst women and youth within the ECOWAS region have been going on even before AfCFTA. But the new trade deal is meant to open the door to a population of 1.3 Billion people with a combined GDP of USD2.6 Trillion.
This is a huge opportunity and further buttresses the need for gender-sensitive and youth-centric implementation that will ensure sustainable and inclusive growth. As noted by a commentator, women and youth traders are less likely to be equipped with the appropriate skills, technology and resources that would enable them to benefit from trade and trade liberalization as they continue to suffer from invisibility, stigmatization, violence, harassment, poor working conditions and lack of recognition for their economic contribution.
These challenges are made worse by non-tariff barriers such as poor infrastructure, insecurity, lack of access to funds, high unemployment, weak currency, cost of capital, multiple taxations, and other regulatory hurdles.  A clear example of the hurdle being the recent intervention by the agencies of the Federal Government of Nigeria in the areas of FINTECH and Cryptocurrency.
Just last week, the Securities and Exchange Commission issued a circular advising Capital Market Operators to sever ties with platforms that facilitate access to trading in securities listed in foreign markets. While recognizing the role of the regulators to protect the investing Nigerian public and their assets, however, the interventions have been interpreted by many as capable of sending a wrong signal and acting as disincentives to innovation. Again, this brings to the fore the need for Continental Free Trade that fosters inclusiveness with member States initiating policies that create more opportunities for the youth and women.
At the webinar held on 29 March 2021 to mark the signing of the MOU on strategic partnership between the AfCFTA Secretariat and the United Nations Development Programme (UNDP), the AfCFTA Secretary-General Mr Wamkele Mene re-echoed the need for inclusiveness in the AfCFTA implementation with the following words:
"We've learnt from other trade agreements in the world. And the lesson to draw is that if a trade agreement neglects the most vulnerable segment of the society, if a trade agreement is perceived to benefit only the multi-national corporations, only the elite, it shall not succeed and it shall not have legitimacy as far as the citizens are concerned. And so that is why I have made it my priority in the implementation of this agreement that there should be shared benefits, there should be shared responsibility with Africans across the length and breadth of the African continent in concrete areas such as affirmative action for women in trade. We are looking at concrete ways in which we can expand the benefit for young people and for women in trade. This is the type of development that we require in order to make this agreement successful. This is the type of development that we require to make sure that the benefits are inclusive."
This Statement coming from the AfCFTA Secretariat is a clear indication of the aspiration towards gender-balanced and youth-sensitive AfCFTA. However, one is not unmindful of the limited role of the AfCFTA Secretariat in the implementation process.  The actual implementation is done at the national and regional level. And this is not to underestimate the very critical albeit complementary role that the Secretariat plays in this regard.
Therefore, the change must start from each member country and percolate through the regional economic blocs and finally to the entire Africa. Nigeria through its agencies such as the Central Bank of Nigeria (assisted by the private sector) can support inclusiveness by providing AfCFTA-focused low-interest financing, training of the SMEs on cross-border trades as well as other incentives to promote the engagement of women and youth in trades on the continent.
The impact of the COVID-19 pandemic on youth and women-led businesses has widened the economic gap and further impoverished those at the lowest rung on the economic ladder – mostly women and youths. This calls for heightened capacity building in creating new trading and entrepreneurial opportunities for all. With the constant value erosion in the local currency and low-yield environment, entrepreneurs and SMEs in Nigeria can, through cross-border trades, hedge against business risks and equally take advantage of possible arbitrage that exists in different markets within the AfCFTA.
A shift from the business-as-usual approach on the issue of women and youth is needed under AfCFTA to ensure that the objectives are actualized. Although the AfCFTA is not the magic bullet or the cure for all the economic challenges facing the youths and women in Africa, it is hoped that when fully and equitably implemented, it will go a long way to address some of the factors inhibiting the economic growth of these vulnerable groups.
A recent report commissioned by the UNDP and the AfCFTA Secretariat titled "The Futures Report: Making the AfCFTA Work for Women and Youth" which was published in December 2020 has shown that beyond the projections, numbers and negotiations, the realization of the AfCFTA objectives will depend on decisive actions and collective efforts of the African people. Therefore, concrete measures and investment are needed to ensure that women and youths, who account for the majority of the population, business owners and workforce can be better integrated into the value chains, jobs and opportunities available under the AfCFTA.
As shown by the Report, many entrepreneurs and SMEs across Africa are already taking steps and positioning themselves to benefit from the free trade area and scale their businesses. Some SMEs owners interviewed noted that they are increasing their production lines and sourcing for inter-continental partnership ahead of the progressive implementation of the various phases of the trade regime.
The SMEs and Startup ecosystem in Nigeria which are dominated by women and youths should equally take advantage of these opportunities. Finally, given that trades in goods and services are fast moving into the digital space, the AfCFTA members States need to invest heavily in digital infrastructures and urgently address the high cost of data in Africa which has made it difficult for the majority of women and youths to access opportunities available online.
Nairametrics | Company Earnings
Access our Live Feed portal for the latest company earnings as they drop.