COVID-19: Lufthansa resumes flights to Nigeria after 8 months suspension
After eight months of suspension due to the Coronavirus pandemic, Lufthansa Airline has resumed its flights to Nigeria.
Lufthansa Airline has resumed its flights to Nigeria after eight months suspension due to Coronavirus pandemic. The first Lufthansa flight arrived in Lagos on Thursday, 03 December 2020.
This was disclosed in a statement issued by the airline on Friday and seen by Nairametrics.
According to the airline, it is expected to do up to eight weekly departures scheduled from Lagos and Abuja Airports to Frankfurt. The German carrier also will offer up to five weekly departures from Lagos to Frankfurt and starting on 08 December also connect the capital Abuja with three weekly departures.
Adenike Macaulay, General Manager, Nigeria & Equatorial Guinea Lufthansa Group Airlines, said, "All intending travellers to Nigeria must have tested negative for Covid-19 as PCR test in the country of departure pre-boarding. The PCR test must be done within 120 hours before departure and preferably within 72 hours pre-boarding. International travellers will require a second test to be done in Nigeria, seven days after arrival.
"All long-haul flights depart from Nigeria in the evening as overnight flights, arriving in Lufthansa's main hub Frankfurt in the early morning. This allows all passengers from Nigeria to get the full choice of connecting flights to European, American and Asian destinations, leaving all from the same terminal 1.
''As we have received the final permission to reopen our flight operations, we are happy to be the first airline to reconnect Nigeria directly to the centre of Europe and onwards to all other continents. We offer a considerable number of flights to the US and Canada, allowing our Nigerian guests to have family members and friends again at reach throughout the world. Health and safety continue to be our top priority and we are committed to maintaining strict adherence to hygiene regulations for all our flights."
What you need to know
Nairametrics had reported when Lufthansa notified its patrons of the suspension of all flights out of Nigeria from 23 March 2020 to 19 April 2020. This was disclosed in an email sent by the airline through its agency, Lufthansa City Centre TIFA Travels and seen by Nairametrics.
In the notification, the airline explained that the decision was due to the current global situation and to curb the spread of Coronavirus, also known as COVID-19. It read,
"Lufthansa flights out of Nigeria are hereby suspended from 23 March 2020 until 19 April 2020. The last flights from Lagos, Abuja & Port Harcourt will operate on Sunday 22 March 2020, to resume on 20 April 2020 as currently planned.
Due to the uncertainty surrounding the spread of COVID-19 in Nigeria, its offices were closed to walk-in customers until further notice, however, "we can be reached via telephone lines of our ticketing offices and reservation e-mails. We hope for your understanding as we would do our utmost best to ensure a quick response to your requests."
President Biden directs international air travelers must quarantine upon arrival
President Joe Biden has directed international air travellers to quarantine upon arrival in the United States.
The United States President Joe Biden has issued an executive order on Thursday that makes it mandatory for international air travellers to quarantine upon arrival in the US.
Similarly, the executive order also includes a directive that all interstate travellers in the US will be expected to wear a face mask. This travel order applies to airports and planes, trains, ferries, intercity buses and public transportation, but grants them the ability to issue exemptions.
READ: Here is reason Turkish Airlines was allowed to land in Abuja 
What the US President is saying in the executive order
According to a report from Reuters, President Biden's order says, ''To the extent, feasible air travellers must comply with applicable U.S. Centers for Disease Control and Prevention (CDC) guidelines concerning international travel 'including recommended periods of self-quarantine."
However, the executive order does not explain how it will be enforced as the implementation still remains quite hazy.
READ: A Joe Biden presidency and its impact on Nigeria's oil
The order also directs US agencies to engage with Canada and Mexico on public health protocols for land ports of entry including implementing CDC guidelines. Almost all non-essential travel at US land borders with Canada and Mexico has been suspended till February 21.
The CDC recommends a 7-day quarantine for people arriving in the United States from nearly all countries.
READ: Biden reverses US immigration ban on Nigeria, others
Biden is directing agencies to reconsider international contact tracing requirements for U.S.-bound passengers, which was abandoned by the Trump White House, as well as the possibility of follow-up Covid-19 testing for travellers after they arrive in the United States.
In addition, the US President has also directed that all travellers including US citizens, will be required to show proof of a negative Covid-19 test before entering the country from abroad in an order that underscores the CDC policy announced last week.
READ: Air travellers across Nigerian Airports hit 8.5 million in 6-month
What you should know
It can be recalled that the Trump administration had resisted calls for the enforcement of a mask-wearing requirement.
The Biden administration has also announced that it would reimpose coronavirus-related ban on most non-U.S. citizens arriving from European Union, Brazil, the United Kingdom.
This follows the lifting of the restrictions by former US President, Donald Trump through an executive order on Monday.
Biden reverses US immigration ban on Nigeria, others
US President, Joe Biden has signed an executive order to repeal the immigrant visa ban on Nigeria and others.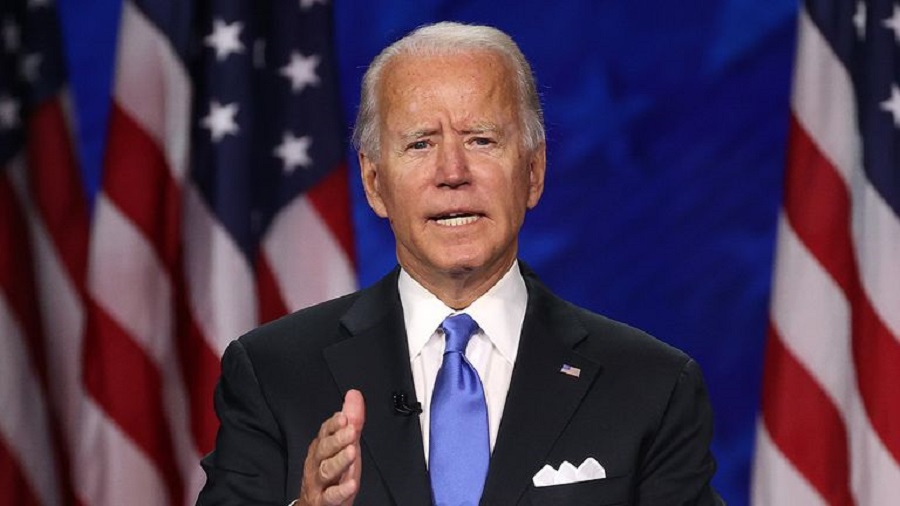 Newly-elected President, Joe Biden has signed his first executive orders as US President including reversing a Donald Trump-administration travel ban on 13 countries which were mainly Muslim and African nations.
Biden's executive orders, amongst other acts, also returns the US back to the Paris Climate agreement and stopping the construction of the border wall with Mexico.
This was disclosed in a report by Reuters after Biden signed 15 executive actions immediately after his inauguration.
"In the coming days and weeks, we will be announcing additional executive actions that confront these challenges and deliver on the president-elect's promises to the American people," Jen Psaki, Biden's press secretary said.
Other actions by Biden include reversing the Presidential permit for the controversial Keystone XL oil pipeline.
What you should know
Donald's Trump administration introduced a ban on citizens from countries which was upheld at the US Supreme Court, barring citizens of seven countries — Iran, Libya, Somalia, Syria, Yemen, Venezuela, and North Korea — from obtaining any kind of visas, and largely preventing them from entering the US.
Nairametrics reported that the US subsequently added six more countries to its travel ban list. They were Nigeria, Eritrea, Sudan, Tanzania, Kyrgyzstan and Myanmar. The extra ban meant citizens were allowed to visit but were banned from settling permanently in the United States.
US government gave conditions to get it to review Nigeria's status on the ban list, including getting Nigeria to improve on its data intelligence such that it would be easy to investigate any immigrant wishing to visit the United States and meet information-sharing systems.
In August 2020, President Muhammadu Buhari disclosed that it will take enormous resources to reverse the ban on immigrant visas for Nigerians by the United States Government. He also noted that the country was making some progress in that regard.
Biden's reversal of Trump's policies is part of an aggressive push to roll back some of his predecessor's strict and controversial immigration policies which have been condemned by world leaders and civil groups in the past.
Transport Fare Watch: Commuters by bus journey intercity paid more in December 2020
NBS report indicates that commuters paid more for bus journey intercity in December 2020 than they did in November 2020.
The average fare paid by commuters for bus journey intercity increased by 4.98% from N2,240.66 in November 2020 to N2,532.19 in December 2020, according to the National Bureau of Statistics (NBS) report for the month of December 2020.
According to the report, commuters in Abuja FCT (N4,415.73), Sokoto (N3,255.20), and Lagos (N3,250.60) paid the highest bus journey fare intercity while commuters in Bayelsa (N1,550.73), Bauchi (N1,600.70), and Akwa Ibom (N1,700.54) paid the lowest bus journey fare intercity.
Other key highlights of the report…
The average airfare paid by air passengers for specified routes single journey increased by 0.42% from N36,301.74 in November to N36,454.59 in December 2020.
Passengers from Anambra (N38,700.00), Lagos (N38,550.00), Cross River (N38,500.00) paid the highest airfare were while passengers from Akwa Ibom (N32,600.00), Sokoto (N33,500.00), and Gombe (N34,750.00) paid the lowest airfare.
The average fare paid by commuters for bus journeys within the city increased by 6.18% from N333.86 in November 2020 to N354.49 in December 2020, according to the National Bureau of Statistics(NBS) report for the month of December 2020.
Commuters in Zamfara (N600.50), Bauchi (N526.30), and Cross River (N458.07) paid the highest bus journey within the states whiles commuters in Abia (N200.50), Anambra (N242.23), and Borno (N243.12) paid the lowest bus journey fare within the city.
The average fare paid by commuters for journey by motorcycle per drop increased by 6.14% from N276.38 in November 2020 to N293.36 in December 2020.
Commuters in Niger (N1,575.70), Yobe (N397.45) and Imo (N397.42) paid the highest journey fare by motorcycle per drop while commuters in Adamawa (N80.40), Katsina (N130.25) and Kebbi (N146.25) paid the lowest journey fare by motorcycle per drop.
The average fare paid by passengers for waterway transport increased by 0.19% from N756.84 in November 2020 to N758.27 in December 2020.
Passengers in Delta (N2,300.35), Bayelsa (N2,240.00) and Rivers (N2,200.00) paid the highest fare by waterway passenger transport while passengers in Borno (N240.73), Gombe (N293.24) and Kebbi (N349.64) paid the lowest fare by water way passenger transport.
 Why this matters
Cost of transportation has been noted to account for the huge chunk of the budget for most lower/middle-class Nigerians and as well takes not less than 20% of their take-home pay packages.
The increase in transport cost for the month of December 2020 may not be unconnected with the yuletide seasons that come with an unusually high cost of goods and services.