600-year-old Ife Terracotta returned to Nigeria
Ministers Lai Mohammed and Geoffrey Onyeama have received from the government of the Netherlands, an Ife Terracotta which was earlier smuggled out of Nigeria.
The Minister of Information and Culture, Lai Mohammed, has announced the repatriation of an Ife Terracotta, which was smuggled out of Nigeria with a forged document to the Netherlands, through Ghana in 2019.
The Minister disclosed this on Thursday in the company of the Ambassador of Netherlands to Nigeria, Mr. Harry Van Dijk, and the Foreign Affairs Minister, Mr. Geoffrey Onyeama.
READ: Minister says DSO in broadcasting will transition to a private-sector-driven enterprise
PRESS RELEASE

Minister Receives Repatriated 600-year-old Ife Tarrecotta pic.twitter.com/5eFIpAjiKu

— Fed Min of Info & Cu (@FMICNigeria) November 26, 2020
READ: Agriculture: AfDB to invest $25 billion in Nigeria, Senegal, 3 others
Lai Mohammed said that the repatriation of the sculptures was a milestone in Nigeria's efforts to seek the return of the country's antiques.
"It gives me profound joy to receive this very important antiquity, an Ife Terracotta, which is dated to be at least 600 years old. I am even more delighted that our efforts at pursuing the return of Nigerian antiquities, which we launched last November, have started yielding fruits," Mohammed said.
READ: Port Harcourt Refinery to get a facelift in Q1 2021 – NNPC
He said that the FG's interest to repatriate Nigerian artifacts was influenced by the need to diversify the economy through tourism. The Dutch customs, following the interception of the artifact at Schiphol Airport, invited Nigeria to prove her case against the suspected smuggler, which the country did successfully.
"Let me state here that Nigeria believes in joint international efforts to put a stop to illicit export and import of cultural goods," he said.
READ: Pigs on a rampage, Bitcoin drops $2,000
The Director-General of the National Commission for Museums and Monuments, Prof. Abba Isa-Tijjani, has taken custody of the artefact for cleaning and treatment at the Conversation Laboratory, before its eventual display to the public
(READ MORE: FG providing platforms where businesses can thrive – Lai Mohammed)
What you should know 
Dating over 600 years old, Ife terracotta works constitute a large and diverse corpus that includes sculptures and vessels depicting human, animal, and otherworldly subjects. These works vary in size from nearly life-sized full-length figures to tiny figurines, only six inches high and range in style from extreme naturalism to abstract forms.
Nairametrics also reported that the Governor of Edo State, Godwin Obaseki, stated that his administration was bracing up to build a museum, as discussions were underway for several returns of Benin Bronze from western museums and private collectors in 2021.
FG refunds Bayelsa State N27 billion as amount spent on federal projects
The Bayelsa Government has received N27 billion approved as refund by FG for federal projects executed by the state.
The Federal Government has refunded N27 billion to Bayelsa State as money the State spent on federal projects since 2005 to date.
This was disclosed by the Bayelsa State government on Sunday, as it said the amount is not up to the N38 billion approved by the FG as refunds for federal road projects.
State Governor, Douye Diri said that the state only received N27 billion cash refund, meanwhile, the Technical Adviser on Treasury and Accounts to the governor, Timipre Seipulo, disclosed that the debt instrument issued by the federal government had a tenor of between four to five years maturity.
Seipulo added that the refund was implemented such that the states would wait between four to five years to access the full amount approved by the FG, therefore States could only get discounted refunds from the FG.
He added that the N27 billion amount was discounted 71% from the total N38 billion expected value.
What you should know
Nairametrics reported in November 2020, that Promissory notes worth N148.141billion were approved by the Senate as a refund to Bayelsa, Cross River, Ondo, Osun, and Rivers States for projects executed on behalf of the Federal Government.
The amount due to the five states was N148.14billion and broken down as follows:
Bayelsa was allotted N38.40billion
Cross River was allotted N18.39billion
Ondo was allotted N7.82billion
Osun was allotted N4.57billion
Rivers was allotted N78.95billion
Nairametrics also reported that the Governor of Rivers State, Nyesom Wike, stated that the Federal Government refunded the South-South State the sum of N78 billion, representing the amount spent on federal roads by the state.
African leaders should support MSMEs for rapid recovery of economies – Report
African leaders would help speed up the recovery process in most African economies if they can continue to support the MSMEs.
African leaders have been enjoined to promote and support policies that would strategically support the Micro, Small and Medium-sized Enterprises (MSMEs) and speed up the recovery process in most African nations.
This was stated in the Foresight Africa 2021 report, a publication of African Growth Initiatives of the Brookings Institution, a non-profit organization devoted to independent research and policy solutions.
According to the report:
"Policymakers must continue to support businesses—both smaller enterprises and larger firms—that have been disrupted by the crisis.
"Arguably, the greatest priority must be to bolster the micro-, small-, and medium-sized enterprises (MSMEs) that are key to African commerce and account for 83 percent of private-sector employment in Africa.
"Such businesses, which number between 85 million to 95 million, are especially vulnerable to COVID-19 mitigation measures given they are often characterized by person-to-person contact. By just May 2020, 75 percent saw their revenue decline by over 30 percent.
Finance will continue to be one of the greatest needs for African businesses; indeed, only 5 percent of MSMEs across the continent feel they have received adequate support from lenders. Provided governments navigate Africa's fiscal challenges with skill and determination, they can continue offering suitable financial support to small enterprises; in addition to indirect support through value chains and banks, such assistance might include loans, debt forgiveness, low-interest rates, assistance with payments to suppliers, and reduction in utility costs."
 Ways Governments can provide financial support to MSMEs
"There are several steps that governments can take to provide financial support to MSMEs. One option is to assist MSMEs through larger firms in their value chains, which might include upstream suppliers and downstream buyers.
"Governments can provide easier liquidity and working-capital terms to these larger players, and they can make such support conditional upon these firms' providing favourable financial terms to MSMEs.
"Governments can also consider providing risk guarantees or first-loss mechanisms while requiring banks to on-lend under the chosen set of criteria and guidelines in order to encourage banks to lend to MSMEs.
"Policymakers must not lose sight of the region's informal sector, as 84 percent of African MSMEs are unregistered. Policymakers can take advantage of the opportunity created by the crisis to convince larger numbers of informal enterprises to register, and thus gain better access to finance and markets. Moreover, to promote registration, governments could shape bold campaigns and attractive packages, potentially including multi-year tax holidays and capacity building for MSMEs."
Why this matters
Micro, Small and Medium-sized Enterprises (MSMEs) are widely recognized for the important contributions they make to sustainable development, in terms of contributions to economic growth, creation of jobs, provision of public goods and services, as well as poverty alleviation and reduced inequality.
The pandemic has seriously impacted the MSMEs in all African nations as it has exacerbated economic hardship and may have pushed more than 40 million Africans into extreme poverty.
It is imperative that the African leaders focus on enabling businesses to respond effectively to these new and unfavourable conditions to which most MSMEs have been exposed to.
SERAP gives FG 7 days to disclose details of payment of N729bn to 24.3m Nigerians
SERAP has asked the Minister of Humanitarian Affairs to publish details of proposed payments of N729 billion to 24.3 million poor Nigerians.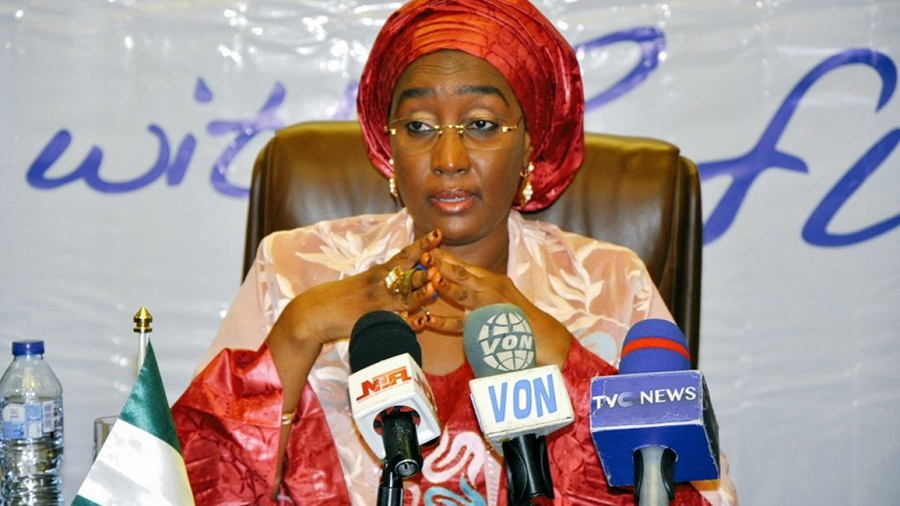 Socio-Economic Rights and Accountability Project (SERAP) has asked the Minister of Humanitarian Affairs, Disasters Management and Social Development, Sadia Umar-Farouk, to publish details of proposed payments of N729 billion to 24.3 million poor Nigerians for a period of 6 months.
The non-governmental organization also wants the government to provide details of the mechanisms and logistics for the payments, list of beneficiaries, how they have been selected, projected payments per state and whether the payments will be made in cash or through Bank Verification Numbers or other means.
This disclosure is contained in a statement that was issued by SERAP and seen by Nairametrics.
In the statement, SERAP also urged the minister to "Explain the rationale for paying N5,000 to 24.3 million poor Nigerians, which translates to five-percent of the country's budget of N13.6 trillion for 2021, and to clarify if this proposed spending is part of the N5.6 trillion budget deficit."
According to the statement, in the Freedom of Information request dated January 23, 2021 and signed by SERAP deputy director Kolawole Oluwadare, the organization said: "Publishing the details of beneficiaries and selection criteria, as well as the payment plan for six months would promote transparency and accountability, and remove the risks of mismanagement and diversion of public funds."
SERAP said: "Transparency and accountability in the programme would improve public trust, and allow Nigerians to track and monitor its implementation, and to assess if the programme is justified, as well as to hold authorities to account in cases of diversion, mismanagement and corruption."
SERAP also urged Ms Umar-Farouk to invite the Economic and Financial Crimes Commission (EFCC) and Independent Corrupt Practices and Other Related Offences Commission (ICPC) to jointly track and monitor the payments.
The FoI request from SERAP, partly reads, "We would be grateful if the requested information is provided to us within seven days of the receipt and/or publication of this letter. If we have not heard from you by then, SERAP shall take all appropriate legal actions under the Freedom of Information Act to compel you to comply with our request.
"Providing support and assistance to socially and economically vulnerable Nigerians is a human rights obligation but the programme to spend five-percent of the 2021 budget, which is mostly based on deficit and borrowing, requires anti-corruption safeguards to ensure the payments go directly to the intended beneficiaries, and that public funds are not mismanaged or diverted."
"Several questions remain as to the implementation and monitoring mechanisms for the payments, and whether this is the best and most effective way to spend N729bn to support socially and economically vulnerable Nigerians."
"Our requests are brought in the public interest, and in keeping with the requirements of the Nigerian Constitution 1999 [as amended], the Freedom of Information Act, and UN Convention against Corruption, African Union Convention on Preventing and Combating Corruption, and African Charter on Human and Peoples' Rights to which Nigeria is a state party.
"By Section 1 (1) of the Freedom of Information (FoI) Act 2011, and Article 9 of the African Charter on Human and Peoples' Rights, SERAP is entitled as of right to request for or gain access to information, including information on details of beneficiaries of the direct payments of N729bn.
"By Section 4 (a) of the FOI Act, when a person makes a request for information from a public official, institution or agency, the public official, institution or urgency to whom the application is directed is under a binding legal obligation to provide the applicant with the information requested for, except as otherwise provided by the Act, within seven days after the application is received.
"By Sections 2(3)(d)(V) & (4) of the FOI Act, there is a binding legal duty to ensure that documents containing information including information on details of payments of N729bn to N24.3 million poor and vulnerable Nigerians are widely disseminated and made readily available to members of the public through various means.
"The information being requested does not come within the purview of the types of information exempted from disclosure by the provisions of the FOI Act. The information requested for as indicated above, apart from not being exempted from disclosure under the FoI Act, bothers on an issue of national interest, public concern, interest of human rights, social justice, good governance, transparency and accountability."
What you should know
It can be recalled that the Minister for Humanitarian Affairs, Disaster Management and Social Development, Ms Sadia Umar-Farouk, had last week disclosed that the Federal Government would pay about 24.3 million poor Nigerians N5,000 each for a period of 6 months.
She revealed the plan at the inauguration of the Federal Government's emergency intervention database for the urban poor, saying that the payments would serve as a cushion for those further impoverished by the Covid-19 pandemic.