Recession: Nigeria must stop borrowing for anything other than essential needs – Atiku
Atiku Abubakar has advised the Federal Government to expunge non-essential line items from the proposed 2021 budget.
Former Vice President of Nigeria, Atiku Abubakar has warned that Nigeria Nigeria must stop borrowing for anything other than essential needs, he also added that very non-essential line items in the proposed 2021 budget must be expunged and others in a bid to kick start the economy from a recession.
Atiku disclosed this in a social media statement on Sunday, titled: "We Must Exit This Recession With Precision".
Atiku said he received confirmation of Nigeria's slide into recession for the second time in five years with a heavy heart. He urged that the poor economic environment could have been avoided if his ideas of cutting costs of governance were incorporated.
"This could have been avoided had this administration taken heed to patriotic counsel given by myself and other well-meaning Nigerians on cutting the cost of governance, saving for a rainy day, and avoiding profligate borrowing.
"Yes, the COVID-19 pandemic has exacerbated an already bad situation, however, we could have avoided this fate by a disciplined and prudent management of our economy.
" It serves no one's purposes to quarrel after the fact. We must focus on solutions. Nigeria needs critical leadership to guide her back to the path of economic sustainability," he said.
Atiku warned that Nigeria's proposed 2021 budget is no longer feasible as the Federal Government does not have the budget to afford heavy luxuries. He, therefore, urged the government to expunge every non-essential line items from the budget.
"We must act now, by taking necessary, and perhaps painful actions. For a start, the proposed 2021 budget presented to the National Assembly on Tuesday, October 8, 2020, is no longer tenable.
"Nigeria neither has the resources, or the need to implement such a luxury heavy budget. The nation is broke, but not broken. However, if we continue to spend lavishly, even when we do not earn commensurately, we would go from being a broke nation, to being a broken nation.
"As a matter of importance and urgency, every non-essential line item in the proposed 2021 budget must be expunged.
"For the avoidance of doubt, this ought to include estacodes, non-emergency travel, feeding, welfare packages, overseas training, new vehicle purchases, office upgrades, non-salary allowances, etc," Atiku said.
The former Peoples Democratic Party presidential candidate added that the budget must focus on essential items including human development investments and policies that increase the purchasing power of Nigerians.
" Nigeria ought to exclusively focus on making budgetary proposals for essential items, which include reasonable wages and salaries, infrastructural projects, and social services (citizenry's health, and other human development investments)"
" Additionally, we have to stimulate the economy, by investing in human development, and increasing the purchasing power of the most vulnerable of our population. Only a well-developed populace can generate enough economic activity for the nation to exit this recession."
Atiku called on a monthly stimulus package to poor Nigerians which he adds should be funded not by debt but by adding a 15% tax to luxury purchases.
He said, " For example, a stimulus package, in the form of monthly cash transfers of ₦5000 to be made to every bank account holder, verified by a Bank Verification Number, whose combined total deposit in the year 2019 was lower than the annual minimum wage.
" How will this be funded? By more profligate borrowing? No. I propose a luxury tax on goods and services that are exclusively accessible only to the super-wealthy. A tax on the ultra wealthy to protect the extremely poor.
"A practical approach to this is to place a 15% tax on all Business and First Class tickets sold to and from Nigeria, on all luxury car imports and sales, on all private jets imports and service charges, on all jewellery imports and sales."
"And above all, Nigeria must stop borrowing for anything other than essential needs. Again, for the avoidance of doubt, borrowing to pay salaries, or to engage in White Elephant projects, is not an essential need.
"If we keep borrowing, we stand the risk of defaulting, and that will make recession a child's play because we will lose some of our sovereignty.
What you should know 
Nairametrics reported that Nigeria's Gross Domestic Product (GDP) in real terms declined by -3.62% (year-on-year) in Q3 2020, thereby marking a full-blown recession and second consecutive contraction from -6.10% recorded in the previous quarter (Q2 2020).
Emefiele tells economists to stop "overdramatizing" analysis that can create Panic
CBN has assured that the nation's economy will emerge out of recession in the first quarter of 2021.
The Central Bank of Nigeria (CBN) has assured that the nation's economy will grow by 2% in 2021. The apex bank is optimistic that its various intervention will make Nigeria emerge out of recession in the first quarter of 2021.
This was disclosed by the Governor, CBN, Godwin Emefiele while delivering his keynote address at the 55th Annual Bankers Dinner of the Chartered Institute of Bankers of Nigeria (CIBN) in Lagos on Friday.
What he is saying
He said, "We expect that growth in 2021 would attain 2.0 percent. It is important to insulate the economy from shocks that may undermine the attainment of the projected 2.0 percent economic growth.
"However, downside risks remain, as restoration of full economic activities, particularly in service-related sectors, remains uncertain until a COVID vaccine is produced and made available to millions of people across the world.
"Second, with the significant rise in cases in advanced markets and the imposition of lockdowns in parts of Europe, concerns remain on the impact this could have on growth in advanced economies, commodity prices and the financial markets."
He emphasized on the need to find ways to insulate the economy from the impact of these shocks through diversification efforts, while also working to ensure that the nation adheres to safety protocols in order to prevent a surge in COVID-19 related cases, as this could further cripple economic activities.
Stop overdramatizing analysis
Emefiele appealed to economic analysts to stay clear from analysis that can create panic and thus hamper the economic recovery process. "When you overdramatized you create panic in the system and that slows down the process of recovery.
"Our actions in 2021 would be guided by the considerations that emerged from the Monetary Policy Committee meeting of November 23 & 24, 2020, which sought to address the major headwinds exerting downward pressure on output growth and upward pressure on domestic prices," he added.
Mr. Emefiele has often accused "armchair" economists of making exaggerated comments when expressing their views on the economy.
55th Annual Bankers Dinner https://t.co/WROvaYq8Cg

— Central Bank of Nigeria (@cenbank) November 27, 2020
What you need to know
On November 23, 2020, Nairametrics reported that the Minister for Finance, Budget and National Planning, Mrs. Zainab Ahmed, said the country will exit recession by the first quarter of 2021 as the government is working towards reversing the declining economic trend in the country.
The Finance Minister said the COVID-19-induced recession followed the pattern across the world, where many countries had entered an economic recession.
Nigeria edges closer to getting World Bank loan, in the final stages of talk
The Finance Minister has disclosed that Nigeria has fulfilled the conditions and is in the last stages of securing a World Bank loan.
Nigeria is set to achieve its plans of getting the $1.5 billion World Bank loan package as it is in the closing stages of the deal following its fulfilment of the conditions set by the international multilateral organization.
This disclosure was made by the Minister for Finance, Budget and National Planning, Zainab Ahmed, during an interview on Friday, November 27, 2020, with Bloomberg Television.
While pointing out that Nigeria's senate approved the borrowing plan from the World Bank in June, Ahmed said the board of the multilateral institution will discuss the loan package at their next meeting.
What you should know
It can be recalled that the World Bank loan which had been sought by Nigeria in the wake of the devastating impact of the coronavirus pandemic, was being delayed by the Brettonwood institution due to concerns over reforms as it feels that Nigeria has not shown enough commitment towards achieving them.
Some of the reforms include the unification and flexibility of the exchange rate, removal of fuel subsidy, increase in electricity tariffs amongst others.
However, it seems that with the recent deregulation of the downstream sector of the oil industry with the attendant removal of fuel subsidy and increase in electricity tariff, some of those concerns of the World Bank are gradually being sorted out.
Ahmed also said that Nigeria is considering joining the G-20 debt-relief initiative and is talking to commercial lenders to secure their backing.
She said, "We will consider joining as long as it is safe for us to do so. Nigeria couldn't participate initially because some of the conditions were unfavourable for existing loan commitments with bilateral lenders and other international borrowings."
On the increased gap between the official rate and parallel market rate, the minister said the government is concerned about the widening gap in the naira's exchange rate on the official and parallel markets.
She said, "We have been taking measures to close the gap. We hope to get to an even level very soon so the impact of the exchange rate will become moderated."
Nigeria generates N416.01 billion from Company Income Tax in Q3 2020
Total company income tax generated increased by 3.48% in Q3 2020, compared to N402.03 billion recorded in Q2 2020.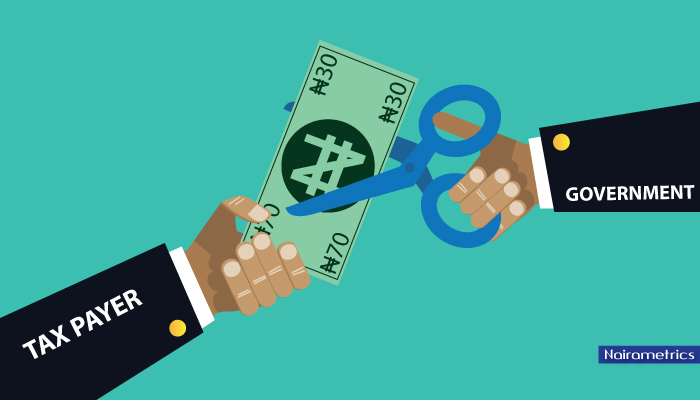 Nigeria generated the sum of N416.01 billion from Company Income Tax (CIT) in the third quarter of 2020. This was revealed in the Company Income Tax by Sectors report, recently released by the National Bureau of Statistics (NBS).
According to the report, the total CIT generated increased by 3.48% in Q3 2020, compared to N402.03 billion recorded in the previous quarter (Q2 2020). It reduced by 20.13% compared to N520.89 billion recorded in the corresponding quarter (Q3) of 2019.
READ: Nigeria's Value Added Tax collection dips slightly in Q1 2019
READ: VAT revenue may have hit 4 year high in 2018
Highlights
Company income tax generated year-to-date sums up to N1.11 trillion as against N1.26 trillion in the comparable period of 2019.
Professional Services including Telecoms generated the highest amount of CIT with N55.52 billion generated, closely followed by Other Manufacturing with N42.03 billion.
Banks & Financial Institutions generated a sum of N24.05 billion.
Mining generated the least, closely followed by Textile and Garment Industry and Local Government Councils with N120.93 million, N167.51 million, and N321.72 million generated respectively.
READ: FBN Holdings Plc posts Profit of N21.9 billion in Q3 2020
Out of the total amount generated in Q3 2020, N244.70 billion was generated as CIT locally, while N70.34 billion was generated as foreign CIT payment. The balance of N100.97 billion was generated as income taxes from other payments.
Automobiles and Assemblies grows CIT by 994%
In terms of sectors with the highest increase in company income tax remittances, the Automobiles and Assemblies sector grew its CIT by 994%, from N81.6 million in Q2 2020 to N892.7 million. It was closely followed by the Gas sector, which grew its CIT by 626% to stand at N4.76 billion from N655.5 million.
READ: FG rejects calls for tax reduction, offers tax relief for donors to intervention funds
On the flip side, transport and haulage services recorded the highest decline in company income tax, as it reduced by 76% to stand at N7.35 billion from N31.1 billion. This is closely followed by Banks and financial institutions, which declined by 51% to stand at N24.1 billion.
READ: Unity Bank Plc posts gross earnings of N11.04 billion in Q3 2020
Bottom line
The rise in company income tax is an indication of the Nigerian government's move to improve the generation of revenue from the fiscal side as against oil exportation. However, the halt in economic activities due to the COVID-19 pandemic contributed to the year-on-year decline in company income tax.