The definitive Cryptocurrency tax guide for 2020
When it comes to cryptocurrency, it is hard to know when taxes are owed and how to pay them.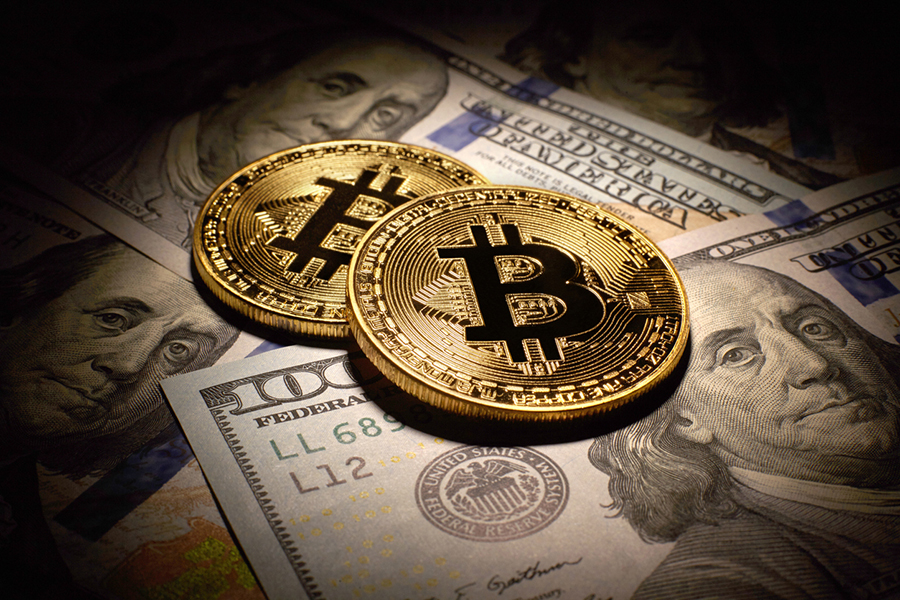 Anyone who wants to buy Bitcoin should know that the coins will be taxable. There are no exceptions to this rule, and the IRS will go after delinquent taxpayers.
However, the IRS is one of the most difficult federal bureaucracies to deal with. When it comes to cryptocurrency, it is hard to know when taxes are owed and how to pay them. This guide contains essential information to help cryptocurrency owners, or potential owners, who do not know how to get the tax reporting season on the right track.
READ: Withholding Tax: Beginners' Guide For Small Businesses in Nigeria
READ: FG apologizes, says Self-Certification directive is not for everyone
How Do Cryptocurrency Taxes Work?
The tax authority views crypto coins like Bitcoin or Ether as digital assets that represent value and act as the exchange means. When it comes to charging taxes, it is treated as property. Charges on whatever cryptocurrency is owned are based on the amount of gross income that one gains from crypto coins.
For crypto coins to be taxable, the owner must have dominion and control of it. If a trader receives a coin and can execute trades, they have dominion and control. If the owner has cryptocurrency in a wallet, but they are not able to trade, sell, buy, or exchange it, they do not have control or dominion over the coins. In this case, cryptocurrency cannot be taxed.
READ: Nigeria generates N1.29 trillion from taxes in Q2 2020, surpasses target
Here is a real-life example. (1) Brian received one unit of cryptocurrency worth $40 on June 1st, 2020. The transaction is recorded in the distributed ledger, and Brian is able to buy, sell, and trade the cryptocurrency. This means that Brian received $40 of gross income. That amount is taxable. However, if Brian receives the same amount of cryptocurrency, but for whatever reason, he cannot use it, that cryptocurrency is not taxable because he does not control it.
There are instances when cryptocurrency is not taxed. Transferring cryptocurrency from one exchange to another is not taxable. Purchases are also not taxable. Gifts of cryptocurrency are not counted as income; however, if they later produce income, that income is taxable. Also, if cryptocurrency is received as part of an inheritance to satisfy an heir's right to an estate's income, it is treated as income from the property and is taxable.
READ: Presco Plc projects N24.53 billion turnover in Q4 2020
Are Cryptocurrency Losses Tax-Deductible?
As with trading stocks, losses incurred by trading cryptocurrency must be reported to the tax authority. It can then provide relief based on those losses in the form of a tax refund. Taxpayers are allowed to deduct $3,000 per year or $1,500 for those who are married and file separately. For example, someone who loses $6,000 in 2020 can make two $3,000 deductions for two consecutive years to cover the losses.
READ: Shoprite reports sales of $161.4 million from Nigeria
How to File Cryptocurrency Taxes
All income derived from cryptocurrency must be reported. In 2019, the IRS included a question in Form 1040 asking taxpayers about income derived from cryptocurrency. Taxpayers who have profited from cryptocurrency should answer "yes." Cryptocurrency owners must also file an IRS 8949 capital gains and losses report.
READ: Anti-virus creator, John David McAfee charged for U.S tax evasion
The best way to file taxes accurately is to hire a professional to do it. Several firms specialize in tax preparation and filing, such as H&R Block. There is also TaxBit, which is tax preparation software uniquely designed for taxpayers who own cryptocurrency. Cryptocurrency owners can also hire a private accountant to assist with tax reporting and filing.
READ: Tax – Expenses Allowable For Deduction From Profit In Nigeria
Will the IRS Call Me if There is a Discrepancy in My Taxes?
The IRS will contact anyone they believe owes them money. Typically, the IRS will contact cryptocurrency owners if they failed to file IRS form 8949 for reporting gains or losses. The IRS has created a team to search the blockchain for delinquent taxpayers. Anyone who has not reported their gains or losses will be audited. Taxpayers who are audited should seek the assistance of a tax attorney. An attorney can work on the taxpayer's behalf to resolve the dispute and possibly reduce the amount owed.
The IRS will send a notice to anyone it plans to audit. This notice will contain the taxpayer's identifying number, a return address, a phone number, and information about why the taxpayer was contacted. Anyone who receives such a letter should contact the IRS to find out if this is a legitimate audit or attempt to collect taxes. Such notices may be an attempt at fraud. If fraud is suspected, inform the IRS and do not speak to them or police, especially the FBI, without an attorney present.
Closing Thoughts on the IRS and Cryptocurrency
Cryptocurrency traders must do everything they can to remain IRS-compliant. The main things to do in order to stay off their radar are to file form 1040 every tax season and form 8949 for reporting gains and losses.
Canadian investment company buys more Bitcoin
The Canadian investment company recently disclosed it added about 73.9 BTC to its reserves since the middle of 2020.
Cypherpunk Holdings a publicly listed Canadian investment company, amid record sell-offs prevailing in the flagship crypto market, has recently purchased more Bitcoin (BTC).
The Canadian investment company recently disclosed it added about 73.9 BTC to its reserves since the middle of 2020. Cypherpunk holdings raised cash by selling other crypto-assets like Monero (XMR) and Ethereum (ETH).
READ: Total credit to the economy rose to N19.54trillion – CBN Governor
With the purchase, Cypherpunk now has 276.5 Bitcoins making it the 9th public Bitcoin holder. At current values, such crypto is worth about $5 million.
The report further added that "During October 2020, Cypherpunk Holdings Inc. was added to the unofficial list of public companies with a treasury position in Bitcoin alongside other companies such as MicroStrategy [MSTR], Square [SQ], and Galaxy Digital Holdings [GLXY]."
READ: Bitcoin boosts Square earnings in Q3
At the time of writing, Bitcoin price traded at $17,151.39 with a daily trading volume of $44 billion. BTC price is down -3.0% in the last 24 hours. It has a circulating supply of 19 million coins and a max supply of 21 million coins.
Recall a publicly-traded company based in America, MicroStrategy, adopted Bitcoin as a treasury reserve asset to hedge against fiat inflation. This is seen in many quarters as a big deal and it's good to see BTC's being used as intended – a hard money/savings instrument.
READ: Gold Prices cross $1800, first time since 2011
Bottom-line: The many global economic uncertainties that include inflation and the depreciation in value for most global fiat currencies have made cash an unreliable store of value, pushing well-known companies like Square, MicroStrategy, Grayscale to store their value in a deflationary currency like Bitcoin.
READ: Global companies are buying Bitcoins to hedge against inflation
Large entity transfers $78 million worth of Ethereum
An unknown crypto entity moved 154,245 ETH ($78,168,076 ) from an unknown wallet to another unknown wallet.
The bull trend currently in play amidst the record sell-offs seen yesterday has kept Ethereum whales very busy. This confirms the bias that the bearish days look numbered and never again will Ether trade below $200 support, taking to account recent price actions coming to play.
What we know: Data retrieved from Whale Alert, an advanced crypto tracker revealed an unknown crypto entity moved 154,245 ETH ($78,168,076 ) from an unknown wallet to an unknown wallet.
READ: Crypto traders transfer USDT 100,000,000
🚨 🚨 🚨 🚨 🚨 🚨 🚨 154,245 #ETH (78,168,076 USD) transferred from unknown wallet to unknown wallet

— Whale Alert (@whale_alert) November 26, 2020
READ: Pigs on a rampage, Bitcoin drops $2,000
What this means: Such movements have been tracked by Nairametrics on the bias revealing large entities have purchased almost half of all the Ethereum mined so far in 2020, pushing the value to rise over 150% from March 2020.
This is clear evidence that major investors are now looking at the future potential of Ethereum as an investment, despite the recent sell-offs recorded in the second most capitalized crypto market.
Ethereum supports smart contracts on which developers can write code in order to program digital value.
Examples of decentralized apps (dapps) that are built on Ethereum include tokens, non-fungible tokens, decentralized finance apps, lending protocol, decentralized exchanges, and much more.
READ: Ethereum whale transfers 200,000 ETH, as price drops to $387
At the time of writing, the second most valuable crypto by market value traded at $526.21 with a daily trading volume of $23,939,794,283 USD. Ethereum is down 1.44% in the last 24 hours. The market capitalization of Ethereum stood at $59.77 Billion.
READ: Reps Committee warns MDAs against failure to render accounts to Auditor-General
What you should know
Crypto holders or entities who own a large number of Ethereum are typically called Whales.
This means that an Ethereum whale would be a single Ethereum address owning around 1,000 Ethereum or more.
Explore Data on the Nairametrics Research Website
Pigs on a rampage, Bitcoin drops $2,000
Bitcoin prices plunged by more than 15%, approaching the $17,000 level.
It appears the bulls driving Bitcoin upward lately have momentarily gone out of steam. Bitcoin prices plunged by more than 15%, approaching the $17,000 level, after reaching as high as $19,580, owing to heavy losses as large investors cash in on some of their Bitcoin holdings.
READ: Why Bitcoin suddenly lost $1,000
The crypto lost $2,000 in a matter of few hours, falling around $17,000 before it sprang up back to the $17,900 price level.
Taking into consideration that most bitcoin wallets are in profit, unsurprisingly, some investors are already cashing out some of their gains amid the end of a turbulent 2020.
That said, its recent price action shows its tilting towards an overbought position.
READ: Dangote cement post a 52-week high, investors gain N224 Billion
At the time of writing, Bitcoin price was $17,890.84 with a 24-hour trading volume of $33,259,413,581.
The Head of the blockchain intelligence platform further anticipated the likelihood for Bitcoin to go through a period of correction, as more investors deposit their BTC on Coinbase.
READ: President Trump's action triggers Ethereum plunge
"Too many BTC whales on Coinbase. I'm still long-term bullish, but we might face some corrections or sideways until whales become inactive on spot exchanges."
READ: NBS hits back at Prof Hanke, says Nigeria's inflation is not 33%
Should you buy it?
Although it's more likely that some Bitcoin whales increase their purchases when prices drop to these levels, Nairametrics, envisages cautious buying, as the volatility in this fast-changing market, could lead to a significant loss of capital.
However, if things get really terrible, Nairametrics believes this could be another chance to buy bitcoin below $15,000.
READ: $66.5 billion worth of Bitcoin lost forever
What you should know
Recall Nairametrics exclusively broke the news on how a crypto strategist, Ki-Young Ju, recently warned on the high influx of big-time Bitcoin holders moving a significant portion of their BTC holdings to a well-known crypto exchange, Coinbase, obviously to cash out, amid the bullish trend currently in play.