Shoprite reports sales of $161.4 million from Nigeria
Shoprite Nigeria reported a loss after tax of R87 million in the period under review.
South African retail giant Shoprite reported Rand 2.74 billion or $161.4 million in sales of merchandise (gross revenue) from Nigeria. This was contained in the recently released annual filing of its results. Shoprite reports its earings in South African Rands.
According to Shoprite, merchandise sales from Nigeria fell from R2.917 billion in 2019 to R2.74 billion in 2020. The report is for the 52 weeks ending June 2020. Merchandise sales represent proceeds from all items sold in Shoprite Nigeria including those of third-party sellers.
READ: Is there trouble in paradise for the South African economy?
Shoprite Nigeria also reported a loss after tax of R87 million in the period under review. Loss after tax in 2019 was R345 million.
Shoprite Exit from Nigeria
The company also confirmed that its planned exit from Nigeria is underway and that due diligence of its Nigerian operations was close to being completed.
"The due diligence process is currently in progress and expected to be completed by the end of September 2020. Management considers it highly probable that a majority stake or the Group's entire shareholding will be sold after the reporting date. The associated assets and liabilities are consequently presented as held for sale in the 2020 statement of financial position."
Shoprite, which has spent 15 years in Nigeria, stated that customer visits for the year declined by 7.4% due to the pandemic lockdowns. The company blames weaker Nigerian operations on Covid-19 induced lockdowns which negatively affected earnings.
READ: No trophy for International Breweries after bland Q2 results
According to Shoprite Group CEO Pieter Engelbrecht:
"Overall, it has been a difficult six months for Supermarkets Non-RSA given lockdown regulations which impacted store openings, days and hours of trade, as well as severely restricting transport in some countries, impeding our employees and customers' ability to get to our stores."
Bottom Line: This is the first time Shoprite is reporting earnings from its Nigerian operations as a separate line item. A sale of R2.74 billion is equivalent to about N61.9 billion when converted to naira using the current exchange rate. Nairametrics reported that the company could be valued as much as N25 billion.
READ: CBN disburses N10.5 billion out of N100 billion credit to healthcare industry
Whoever ends up buying Shoprite will have to worry about the outcome of the litigation it is facing in Nigeria as well as likely tax liabilities which it is currently negotiating with tax authorities.
US imposes $15,000 visa bond on 15 African countries, others
The US has issued a visa rule requiring tourist and business travelers in some countries to pay a bond of up to $15,000 in addition to the visa fees.
The outgoing administration of US President, Donald Trump, on Monday, November 23, 2020, issued a new temporary visa rule that requires tourist and business travelers from 15 African countries and others to pay a bond of up to $15,000 in addition to the visa fees, which ranges from $16 to $300, in order to visit the United States.
According to TheCable, the US State Department said the visa bond pilot programme, expected to take effect from December 24 and end on June 24, 2021, is targeted at countries whose citizens have higher rates of overstaying B-2 visas for tourists and B-1 visas for business travelers.
The Trump administration said the six-month pilot program aims to test the feasibility of collecting such bonds and will serve as a diplomatic deterrence to overstaying the visas. Hence, overstay places significant pressure on Department of Justice and Department of Homeland Security.
The visa bond rule will permit U.S. consular officers to request tourist and business travelers from countries whose nationals had an overstay rate of 10% and above in 2019 to pay a refundable bond of $5,000, $10,000, or $15,000.
The countries whose tourist and business travelers fall into this category and subjected to the bond requirements are 24 countries, including 15 African countries. While these nations had higher rates of overstays, they sent relatively fewer travelers to the United States.
The countries include Afghanistan, Angola, Bhutan, Burkina Faso, Burma, Burundi, Cape Verde, Chad, the Democratic Republic of the Congo (Kinshasa), Djibouti, Eritrea, the Gambia, Guinea-Bissau, Iran, Laos, Liberia, Libya, Mauritania, Papua New Guinea, Sao Tome and Principe, Sudan, Syria, and Yemen,
Nigerian travelers escaped paying the temporary visa rule, as their overall score was below the threshold of 10% and above overstaying rate.
FG to buy only locally assembled vehicles for its use
The FG has disclosed plans to buy only locally assembled cars rather than imported foreign ones.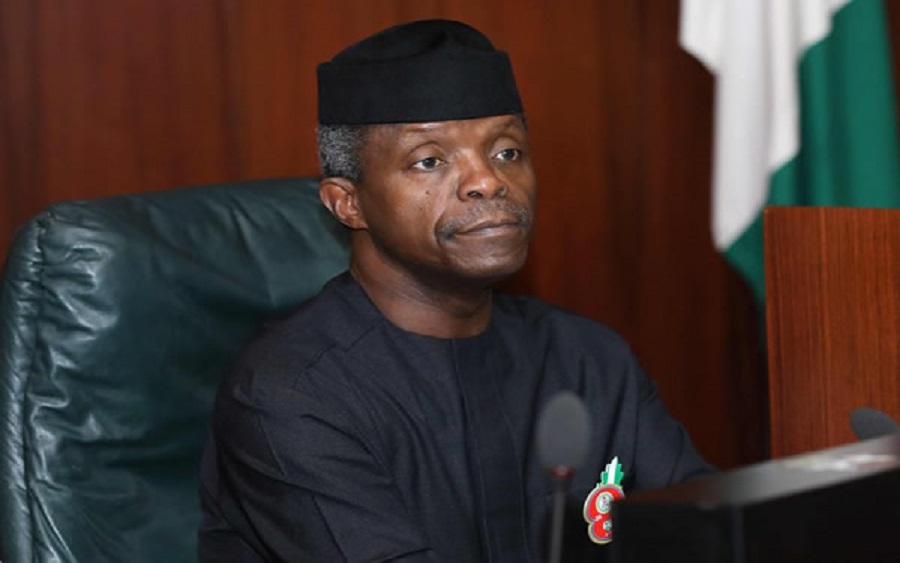 The Federal Government has announced plans to buy only locally assembled cars and discontinue the purchase of imported foreign ones for its use, as part of its bid to promote its policy on the local auto industry.
According to a report by Punch, this was disclosed by President Muhammadu Buhari in a speech delivered by Vice President Yemi Osinbajo, on Monday, November 23, 2020, at the opening session of the 26th Nigerian Economic Summit Group (NESG) Conference themed: "Building Partnerships for Resilience"
READ: Airsmat berths artificial intelligence platform to improve farm output
Osinbajo also explained that the Federal Government would buy locally assembled cars rather than imported foreign ones.
In his response on the issue of import duties which was raised at the summit during his presentation, the Vice President explained that the reduction of import duty on vehicles would help reduce the cost of transportation.
READ: Agriculture: CBN's revised policy on the dairy industry
Osinbajo said, "The point of the reduction in levies on motor vehicles, commercial vehicles for transportation is to reduce the cost of transportation by reducing the cost of vehicles.
"With subsidy removal and the increase in fuel price and the pass-through to food prices, transportation costs had to be reduced. Now the automotive policy is directed at localizing the production of vehicles.
READ: Court slams N5 million fine on Nigeria Customs Service for collecting duty on personal effects
"So, the logic was to increase the duty and levies, so that local production becomes more competitive. But the annual demand for vehicles is about 720,000 vehicles per year. Actual local production is 14,000 vehicles a year."
Osinbajo pointed out that the country's local production capacity is grossly inadequate to meet serious national needs and this would ultimately lead to higher prices of vehicles and more pressure on other sectors of the economy that depends on transportation.
READ: FG targets 22 non-oil commodities for export promotion
It can be recalled that in one of her outings, the Minister for Finance, Budget and National Planning, Zainab Ahmed, revealed that the major cause of the increase in inflation rate in the country is increased transportation costs.
Osinbajo, however, stated that the government was not giving up on the local auto industry.
"Two important things to note, the first is that we still have a relatively high duty at 35 per cent; So, there is still a disincentive for importation," he said.
READ: Elon Musk becomes World's 3rd richest person
He added that the government was also promoting a policy of buying only locally manufactured cars. "The introduction of a new automotive policy in 2013, which is currently up for review, was geared towards discouraging the importation of wholly assembled automobiles and encouraging local production. It specifically allows local assembly plants to import completely knocked down vehicles at 0% import duty and semi-knocked down vehicles at 5% import duty, while importers will pay 70% on new and fairly used vehicles."
CBN retains MPR at 11.5%, holds other parameters constant
The Central Bank of Nigeria (CBN), voted unanimously to keep the Monetary Policy Rate (MPR), at 11.5%.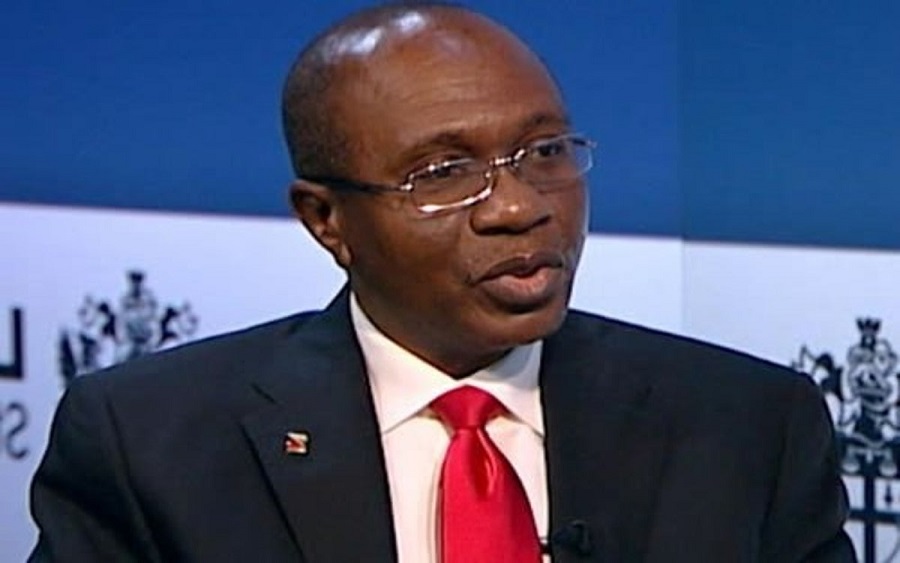 The Monetary Policy Committee (MPC), of the Central Bank of Nigeria (CBN), has voted unanimously to keep the Monetary Policy Rate (MPR), at 11.5%.
This was disclosed by Governor, CBN, Godwin Emefiele while reading the communique at the end of the MPC meeting on Tuesday. Other parameters such as Cash Reserve Ratio (CRR), Liquidity ratio, and asymmetric corridor remain unchanged.
READ: Central Bank says monetary policy not to blame for rising food cost
Highlights of the Committee's decision
MPR was kept at 11.50%
The asymmetric corridor of +100/-700 basis points around the MPR
CRR was retained at 27.5%
While Liquid Ratio was also kept at 30%
READ: Polaris Bank: Back from the dead
The Committee noted that inflation continued to be driven by supply-side disruptions arising from the COVID-19 pandemic and other legacy factors. Key amongst these are the security challenges in parts of the country; the increase in food prices; and the recent hike in the pump price of PMS and electricity tariff.
READ: Our view on CBN's revision of SDF guidelines by CSL Capitals
The MPC emphasized the need to address structural supply-side issues putting upward pressure on costs of production and unemployment.
Meanwhile, to address the public health crisis associated with the COVID-19 pandemic, the Committee urged the Federal Government to make relentless effort to procure a substantial quantity of the COVID-19 vaccines to surmount the public health crisis and pave the way for a broader macroeconomic recovery.
READ: CBN reviews minimum interest rates on savings deposit to 1.25%
The Governor highlighted that the current economic recession had been anticipated by the monetary and fiscal authorities, which prompted them to put measures in place to quicken the reversion.  The Committee, however, noted that the economic contraction had bottomed out in Q3 2020 since it moderated significantly from -6.1% recorded in Q2 2020 to -3.62%.
What this means
The decision of the Central Bank to retain the monetary policy, despite a rise in inflationary pressure, indicates that the apex bank aims to expand credit to the real sector at low-interest rates.
This action will hope to boost production, increase business activities in the country, and also increase consumer spending.