2 TRON whales transfer over 120,000,000 TRX
Two unknown entities moved over 120 million TRX  worth over $3million from an unknown wallet to exchanges.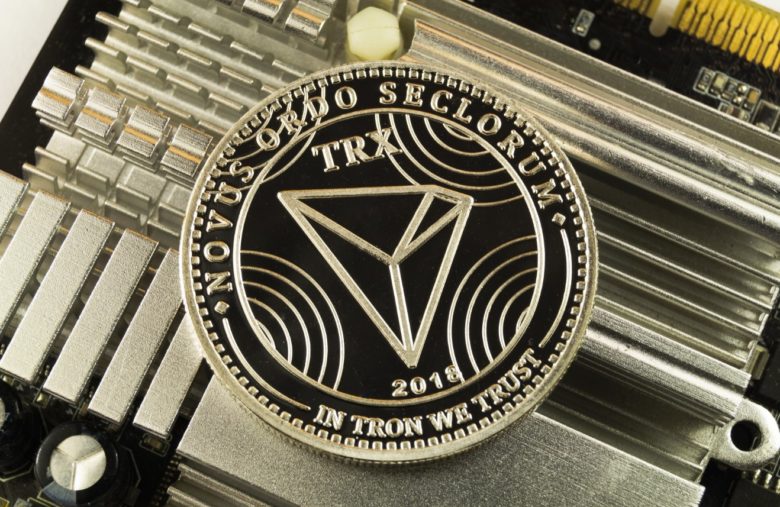 Large entities seem to have increased their buying interest on the fifteenth-most valuable crypto lately.
As data feed on Whale Alert, an advanced crypto analytic tracker revealed two unknown entities moved over 120 million TRX  worth over $3million from an unknown wallet to crypto exchanges.
READ: Briscoe Motors: Pioneer dealer of Toyota automobile in Nigeria suffers N1.27billion loss
40,000,030 #TRX (1,081,729 USD) transferred from #Okex to unknown wallet

— Whale Alert (@whale_alert) October 13, 2020
84,510,015 #TRX (2,188,765 USD) transferred from unknown wallet to #Huobi

— Whale Alert (@whale_alert) October 12, 2020
READ: How foreign exchange risks and others affect the Nigerian pension industry 
TRON at the time of writing traded at $0.02708694 with a daily trading volume of $909,016,177. TRX price is up 1.7% in the last 24 hours. It has a circulating supply of 72 Billion coins and a max supply of 101 Billion coins
 Should you buy Tron? Nairametrics will allow the jury to decide on such bias, but it should be noted that it's among the fast-rising cryptos in the crypto-verse. A few months ago, Tron was ranked 56th  and astronomically is now among the top sixteenth most valued cryptos.
As TRON is being emerged from Ethereum, there are good possibilities that the momentum catches Ethereum based cryptos, thus pushing its prices upward.
READ: Crypto; Tron's founder offers $1 million bounty in finding BTC Twitter hackers
What you must know; TRON is a blockchain-based platform that is designed to ensure that its technology is suitable for daily use. Whereas Bitcoin can handle up to six transactions per second, and Ethereum up to 25, TRON states that its network has capacity for 2,000 TPS — 24/7.
READ: Coca-Cola Amatil invests in crypto payment company
This project is best described as a decentralized platform focused on content sharing and entertainment; to this end, one of its biggest acquisitions was the file-sharing service BitTorrent back in 2018.
TRON is one of the biggest and most popular blockchains globally, ranked fifteen by market value, and has entered a strategic alliance with BitGo, the leader in digital asset financial services, to bring Wrapped Bitcoin (WBTC) and a newly minted Wrapped Ether to the TRON ecosystem as TRC20 tokens.
READ: Nigeria's fintech industry 2020: The growth frontier of the new decade
Just recently TRON CEO, Justin Sun tweeted on the rising transactional volume of Defi crypto which Tron happens to be part of by tweeting;
Tron foundation: DeFi Ecosystem Transaction Volume in Q3 2020
The transaction volume increased by 2,577%.
TRON's DEX category holds a 41% share of the total volume.
#EndSARS: Feminist Coalition raise Cryptos worth $126,000
Feminist Coalition has raised about 9.9 Bitcoins and other cash donations totaling N77.19 million for the #EndSARS movement.
Feminist Coalition, a non-governmental organization originally created to push for gender equality in Nigeria, has become the forerunner of support for the #EndSARS protests. They joined millions of other Nigerian youths across the country to call for police reforms and have raised about 9.9 Bitcoins and other cash donations totaling N77.19 million.
Bitcoin, at the time of this report, traded at $12,887.81 with a daily volume of $27 Billion. BTC price is up 1.1% in the last 24 hours. This means the value of their crypto donation has now reached $126,720.
READ: EndSARS Protest: Feminist Coalition group raises additional N31 million crowdfund in four days
The funds have been largely disbursed to support the protests with hospital bills for injured protesters, food, water, first aid supplies, and more.
READ: #EndSARS: President Buhari asks international community not to make hasty decisions on developments
October 21st, 2020. pic.twitter.com/UCPquA4Vbc

— feministcoalition (@feminist_co) October 21, 2020
READ: #EndSARS: Nigerian ex-presidential aspirant, Adamu Garba sues Twitter and its founder, Jack Dorsey for $1 billion
Why this matters
The donations are used in providing medical and legal bills for some Nigerians arrested in recent days, and most importantly to hire private security guards in protecting them against armed gangs, who of late have tried to discredit the theme of the peaceful protests.
Another critical reason many Nigerian millennials use crypto amid protest for police reforms is that the #EndSARS protests in principle are decentralized. There is no known centralized authority coordinating the protest and the much advantage cryptos have over fiat currencies is that they are decentralized finance assets, meaning funds can't be controlled, blocked, or disengaged by any central authority.
Also, crypto donations are very secure, and privacy concerns kept at a minimal level, on the basis you don't disclose your personal details when making such transfers.
READ: #EndSARS: How Nigerian football players have reacted
What you should know
The Feminist Coalition is a group of young Nigerian feminists formed in July 2020, with a  vision of a country where equality for all people is a reality in our laws and a mission to champion equality for women in Nigerian society.
Its core focus is on education, financial freedom, and representation in public office.
Explore Data on the Nairametrics Research Website
Tether opens up 300,000,000 USDT
Tether's Treasury minted a whopping 300 million USDT.
Tether, the most valuable stable coin by market value, has become a household name in the fast-changing crypto market.
The latest development is that Tether treasury minted a whopping 300 million USDT, as seen on Whale Alert, an advanced blockchain tracker and analytic firm.
READ: Large BTC entity transfers over $100 million worth of Crypto
💵 💵 💵 💵 💵 💵 💵 💵 💵 💵 300,000,000 #USDT (299,180,785 USD) minted at Tether Treasury

— Whale Alert (@whale_alert) October 21, 2020
READ: Bitcoin robbers transfer part of Bitcoin loot worth $1.4 billion
At the time of this report, Tether traded at $0.999746, with a daily trading volume of $33,341,910,985. USDT price is flat in the last 24 hours. It has a circulating supply of 16 Billion coins and a max supply of 10.2 Billion coins.
To show how fast the third most valuable crypto by market value has become relevant, data from Glassnode, an on-chain analytics provider, showed Tether transaction volume increased by around 20% over the past 30 days, to reach that new cumulative milestone.
READ: 2 TRON whales transfer over 120,000,000 TRX
What you should know
Tether is designed as a blockchain-based cryptocurrency whose digital coins in circulation are backed by the same value of traditional fiat currencies like the U.S dollar, Japanese Yen, or the Euro. It trades under the ticker symbol USDT.
READ: Ripple Whale transfers 20,000,000 XRP to Binance
Backstory
Nairametrics had earlier outlined a report on the organic growth of Tether's market capitalization, as one of the major reasons for the gain Bitcoin (BTC) is presently having in the mid-term. Interest in digital links to the dollar represents the need to handle and store value in the world's reserve currency, without an intermediary.
Paypal to offer Cryptos by early 2021
This offering was made possible through a partnership with Paxos Trust Company
PayPal Holdings, Inc. on Tuesday announced it will be providing its users the opportunity to buy, hold and sell cryptos directly from their PayPal account by early next year.
It also hinted at a strategy to significantly boost its crypto's utility capability by making it readily available as a funding source for purchases at its 26 million clients globally.
READ: Chatbot provider, eBanqo, builds value system for customer-facing organisations
In a press statement seen by Nairametrics, Dan Schulman, president, and CEO, PayPal, gave key insights on why the global payment company was going crypto; "The shift to digital forms of currencies is inevitable, bringing with it clear advantages in terms of ; 
financial inclusion and access,
efficiency
 speed 
resilience of the payments system 
and the ability for governments to disburse funds to citizens quickly."
READ: Commercial Paper value appreciates by N243 billion YOY, hits N539.8 billion in H1, 2020
"Our global reach, digital payments expertise, two-sided network, and rigorous security and compliance controls provide us with the opportunity, and the responsibility, to help facilitate the understanding, redemption, and inter-operability of these new instruments of exchange," he said.
Furthermore, he said, "We are eager to work with central banks and regulators around the world to offer our support and to meaningfully contribute to shaping the role that digital currencies will play in the future of global finance and commerce."
This offering was made possible through a partnership with Paxos Trust Company, a regulated provider of crypto services and products.
READ: FG set to provide interest-free loans and agricultural inputs to farmers
PayPal was also granted a conditional Bitlicense by the New York State Department of Financial Services (NYDFS), In a statement credited to Linda A. Lacewell, superintendent, NYDFS, she said; "NYDFS' approval today follows our June 2020 announcement for a new framework for a conditional Bitlicense to encourage, promote, and assist interested institutions to have a well-regulated way to access the New York virtual currency marketplace in a way that is both timely and protective of New York consumers, through partnerships with New York authorized virtual currency firms."
She continued, "NYDFS will continue to encourage and support financial service providers to operate, grow, remain and expand in New York and work with innovators to enable them to germinate and test their ideas, for a dynamic and forward-looking financial services sector, especially as we work to build New York back better in the midst of this pandemic."