Tether mints over a billion dollars worth of USDT
Tether is currently second only to Ethereum (ETH) as the most valuable altcoin in the cryptocurrency market.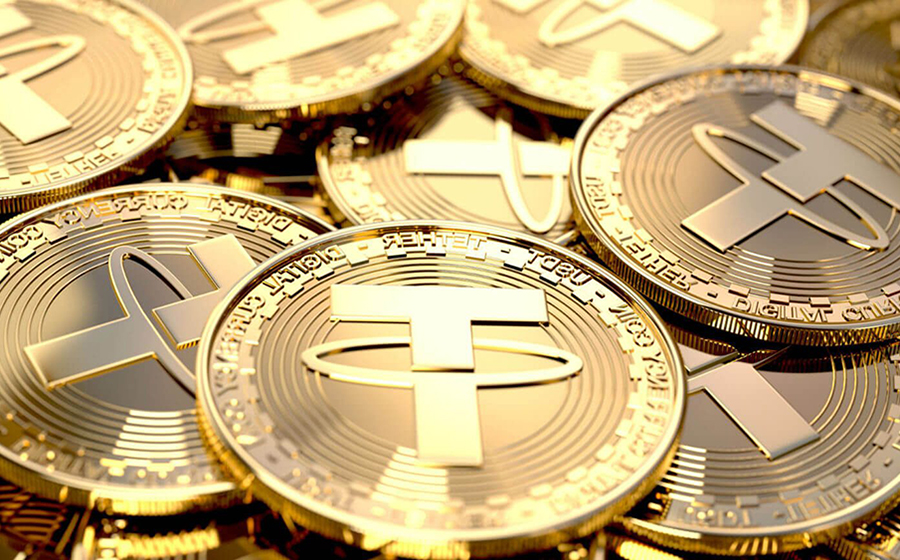 Tether, the world's most valuable stable coin by market capitalization, has been gaining a lot of traction lately. The latest development is that Tether treasury minted a billion USDT to unknown wallets, worth over a billion dollars in less than 24 hours, as seen on Whale Alert, an advanced blockchain tracker, and analytics system.
💵 💵 💵 💵 💵 💵 💵 💵 💵 💵 1,000,000,000 #USDT (1,002,251,905 USD) minted at Tether Treasury

— Whale Alert (@whale_alert) September 15, 2020
At the time this report was written, Tether traded at $1.00 with a daily trading volume of $39 Billion dollars. USDT price is up 0.1% in the last 24 hours. It has a circulating supply of 15 Billion coins and a max supply of 10.2 Billion coins.
READ: A quick look at the evolution of money
Tether is currently second only to Ethereum (ETH) as the most valuable altcoin in the cryptocurrency market.
What you need to know: Tether is designed as a blockchain-based cryptocurrency whose digital coins in circulation are backed by the same value of traditional fiat currencies, like the U.S dollar, Japanese Yen, or the Euro. It trades under the ticker symbol USDT.
(READ MORE:Tether mints 80,000,000 USDT to unknown wallets within 24 hours)
What are Stablecoins?: Stablecoins are cryptocurrencies created to minimize the price swings that occur in a crypto asset. They are usually pegged to fiat currencies and often exchange-traded commodities.
Global Investors and traders are using it to give their investment portfolios exposure to the US Dollar during these times when uncertainty is high as a result of the worst pandemic (COVID-19) known to man.
Oil prices down, COVID-19 weighs hard on traders
Oil traders are concerned about the blurred demand outlook in the short term.
Oil prices dragged lower at Monday's trading session in Asia. Traders are deeply worried over rising COVID-19 cases upsetting hopes for a smooth recovery in energy demand, with both main oil benchmarks on track for their first monthly declines in multiple months after last week's plunge.
What we know: Brent crude (LCOc1) dropped by 0.69%, to trade at $41.63 a barrel by 05.54 GMT after losing 2.9% last week.
West Texas Intermediate (CLc1) was down, trading at $39.44 a barrel, losing about 0.77%, following a 2.1% decline last week.
READ: NNPC says local operators must improve capacity to achieve low cost of oil production
Oil traders are concerned about the blurred demand outlook in the short term, as an unexpected build in oil production coupled with additional oil supplies by Libya, rattled the nerves of oil traders.
Still, OPEC Secretary-General, Mohammad Barkindo, disclosed yesterday that commercial oil inventories in OECD countries are expected to stand only slightly above the five-year average in the first quarter of 2021, before falling below that level for the rest of 2020.
READ: Gold prices suffer worst W/W decline since March
Stephen Innes, Chief Global Market Strategist at AxiCorp, in a note to Nairametrics, spoke on political macro weighing down on oil prices at the moment. He said:
"Reports that ministers in the UK are preparing to enforce 'total' social lockdown across many Northern Britain and London could cap prices this morning. Sure, this could be an 'overreaction' in an attempt to clamp down on further anti-lockdown protests after the massive anti demonstration at Trafalgar square on the weekend, which could eventually prove to be a Covid-19 hot spot." 
READ: S&P 500 futures suffer longest run of losses since February
The surge in the Covid-19 onslaught, marked by record numbers of cases in Western Europe and the United States, prompted the strengthening of various countries' COVID-19 restrictions which continue to weigh heavily on demand for gasoline.
18,500,000 Bitcoins in circulation
This means there is less than 2.5 million BTCs left, or about 11.9% of the total Bitcoin to be generated.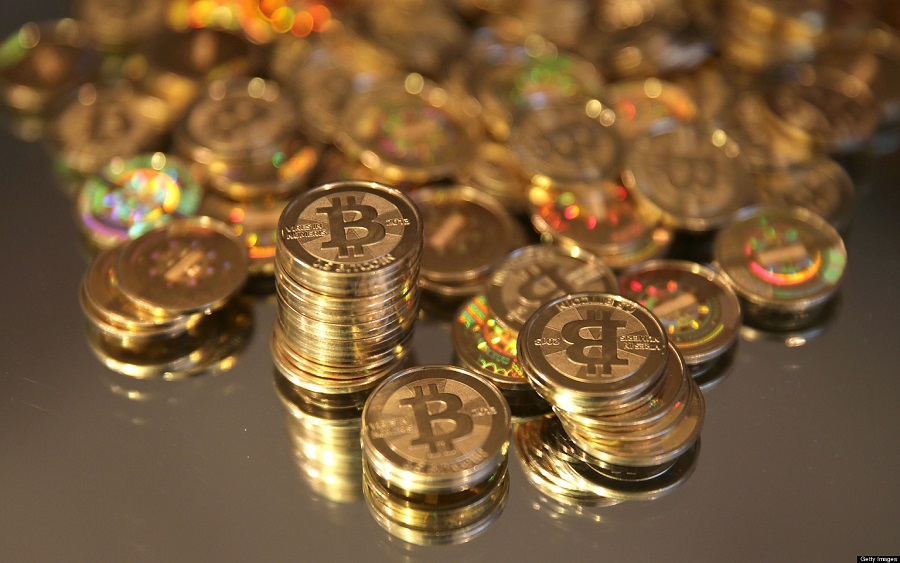 There are now over 18,500,000 BTCs in circulation. A tweet, recently released by ChartBTC disclosed that the amount of BTC left is about 18.5 million.
This means that there is less than 2.5 million BTCs left, or about 11.9% of the total Bitcoin to be generated.
READ: Bullish Signs: 2.6 million Bitcoins are being held on crypto exchanges
The Bitcoin network has passed 18,500,000 BTC in circulation. Less than 2,500,000 left and half of those will be mined in the next 4 years. #bitcoin pic.twitter.com/0yPo57XIaR

— ChartsBTC (@ChartsBtc) September 27, 2020
Explore the Nairametrics Research Website for Economic and Financial Data 
As the issuance of new BTCs is halved every 4 years, the last BTC is not expected to be mined until 2140. No new Bitcoin can be mined after that year.
Recall that about three months ago, Nairametrics wrote on how Bitcoin was becoming difficult, as about 60% of BTCs in circulation (18.5 million BTCs) were held by business entities or individuals that had never sold more than 25% of BTCs that they had been holding as long-term investments.
READ: An all-time high 26,054,215 BTC wallets are smiling to the bank
What you need to know: Only 21 million BTCs are ever going to be produced in total, and presently, there are about 18.5 million BTCs in circulation. This shows a differential of about 2.5 million BTCs that are left to be produced.
Chainalysis, a crypto analytic firm, wrote a report explaining how most BTCs are held by those who treat it as digital gold, stating;
READ: BTC bounty: 69,000 Bitcoins worth $700 million waiting for you
"This digital gold is supported by an active trading market for those who prefer to buy and sell frequently. The 3.5 million Bitcoins used for trading supplies the market and in interaction with the level of demand, determines the price. With more people looking to trade Bitcoin, which is only becoming scarcer following the recent halving."
Cryptos having better technology than Bitcoin
Cardano (ADA), Tezos (XTZ), Fantom (FTM), and Cosmos (ATOM) are the four top cryptos in terms of technology.
A top crypto rating agency Weiss Ratings, recently disclosed that many cryptos are having a better technology experience than XRP and the world's flagship crypto, Bitcoin.
It further explained that it was able to make such judgment by using a unique model that measures data points as it ranks each crypto coin in categories such as technology, investment risk, adoption, and market momentum.
READ: Fitch rates 3 Nigerian banks lower to 'B', places others on negative watch
The Model used by Weiss Crypto Ratings in determining the crypto having superior technology included measuring each cryptocurrency's potential to achieve a variety of goals, including high transaction speeds and others like governance capabilities, flexibility to upgrade, scaling solutions, decentralization, energy efficiency, the sophistication of monetary policy.
Explore the Nairametrics Research Website for Economic and Financial Data 
Weiss Ratings picked Cardano (ADA), Tezos (XTZ), Fantom (FTM), and Cosmos (ATOM) as the four top cryptos in terms of technology, giving all of them an "Excellent" rating. Holo (HOT), Ethereum (ETH), Iota (IOTA), Bitshares (BTS), Grin (GRIN), and Nexus (NXS) all received a "Good" rating from Weiss. Meanwhile, Bitcoin (BTC) and XRP both received "Fair" ratings.
READ ALSO: Naijacrypto fast becoming Nigeria's all in one exchange
Quick fact about some of the top-ranked cryptos:
Cardano is a type of blockchain that permits people to receive and send funds. ADA coin is the name of the cryptocurrency. It uses the Cardano blockchain. It also allows people to design smart contracts just like Ethereum. The chip can store private keys and the system proposed by Cardano's founder will allow them to be transferred from one chip to another.
Tezos, which was designed as a "self-amending cryptographic ledger" and uses the so-called verification model, has emerged a big fan of tokenized real-estate and security tokens.
Cosmos is designed to enable a network of crypto networks united by open-source tools for streamlining transactions around them. The Cosmos Hub, a proof-of-stake blockchain, is powered by its native ATOM cryptocurrency.
FANTOM is a Directed Acyclic Graph (DAG) based Smart Contract platform designed in solving the scalability issues of distributed ledger technologies.