NESG's allegations, malicious attempt to tarnish the economic recovery program- CBN
The Central Bank of Nigeria (CBN), has reacted to the allegations levied against it by the Nigeria Economic Summit Group (NESG) describing it a "malicious attempt by the group to tarnish the economic recovery program of the apex bank."
The CBN, while admitting to taking extraordinary measures in order to stabilize the economy, fact-checked the issues raised by NESG.
Contrary to NESG's allegation that the recipients of intervention funds did not go through required processes, the apex bank insisted that the beneficiaries went through an expansive process of Participating Financial Institution (PFI), and additional assessments by the CBN before disbursements.
READ: What you need to know as banks rebrand CBN intervention funds to woo borrowers
On FX, it explained that the CBN operates two windows: wholesale and retail.
It stated, "In wholesale, Banks are allocated FOREX weekly, which they allocate to their customers, reflecting customer size and distributive efficiency and that the CBN does not know the final buyers of this FX.
"In Retail, the banks scrutinize and submit a detailed list of applicants who are then allocated FX based on availability."
The group had earlier raised concerns over some of the measures taken by CBN to support the stability of our financial system and enable faster economic recovery.
READ: CBN bars Payment Service Banks from accepting forex deposits
Backstory: The contended article titled, "Matters of Urgent Attention" signed by the CEO, NESG, Laoye Jaiyeola, pinpointed critical issues that should be urgently addressed.
The inappropriate policy clarity with which the CBN has conducted the foreign exchange transactions, loan disbursements (intervention funds), and price-fixing
The immunity conferred on CBN officials via the 'repealed and re-enacted' Bank and Other Financial Institutions (BOFAI) Act 2020 recently passed by both houses of the National Assembly
Rate distortions caused by some distortions in the liquidity and interest rate management of our financial system
Meanwhile, in a strong response, the apex bank started by rationalizing the dire impact of the pandemic on the state of the economy, "…the imposed lockdown measures resulted in depressed economic activity in the first half of the year," noting that except for China and Vietnam, "advanced, emerging, and frontier market economies all experienced significant negative growth in H1 2020, and some are currently in recession."
READ: BDC operators reveal the major challenge with resumed sales of forex by CBN
Call to Action
The NESG urged the Federal Government to re-open the borders given its negative impact on trade and employment and ratify the African Continental Free Trade Agreement (AfCFTA), so Nigeria can move to full membership status and take its rightful place in subsequent negotiation rounds.
Also, an economist, Mr. Nonso Obikili, via his Twitter handle knocked the CBN stating, "on various intervention programs, in the last decade @cenbank has not published one proper academic style research on the impact of its various interventionist programs. No actual data either. The best way to demonstrate impact is with research and not press releases."
READ: With nowhere to invest, Nigerians keep N36 trillion in banks and low yielding assets
The CBN, however, expressed disappointment at NESG's recommendation, noting that it is not against border reopening but that the real reasons for the border closure which includes the smuggling of fake drugs, arms, and other goods; creating a viable market for the produce of our local farmers, must not be forgotten.
To read the press statement in full, click HERE
It would be difficult to find loans to finance rail to Niger Republic – Cheta Nwanze
Finding loans to finance rail to the Niger Republic would be difficult, says Cheta Nwanze.
Cheta Nwanze, Lead Partner at socioeconomic research firm, SBM Intelligence, says that it would be difficult to find loan financiers for the proposed $1.9 billion rail project from Kano to Maradi in Niger republic.
Cheta, in an interview with Nairametrics on Friday, explained that it appears that Nigeria is more keen on the project than Niger Republic.
READ: Ghana blows hot over Nigeria's $2 billion rail project that involves Amaechi
Back story: Nairametrics reported this week that the Federal Executive Council has approved the disbursement of $1.96 billion, for the railway line from Kano in Nigeria to Maradi in Niger Republic.
According to the report, the President is also expected to commission the Warri-Itakpe standard gauge rail line, running through Kogi, Edo, and Delta States.
"Nigeria is investing so much in this rail line, given that we are Niger's 4th largest trading partner," Cheta said.
READ: FG threatens to disconnect Togo, others from electricity over $16 million debt
He added that Niger, although being landlocked already, has an existing infrastructure for its imports and export services, which is much better utilized than Nigeria's export infrastructure.
"The majority of their imports from France, China, and the USA come in via the port of Lome, precisely because the port in Lome works, and the rail link in Togo is much better than ours.
"Nigeria, on the other hand, has let its Apapa port to become a wreck, while transportation between Lagos and Kano/Jibia is a nightmare, if we're being charitable with words."
(READ MORE: Trade and Investments, a way out of Nigeria's economic troubles – Fola Fagbule)
According to him, with the reality of the Apapa congestion and other factors, finding fund for such project, when debt to service ratio is high and amidst reduced oil revenue, will be difficult.
READ: Local refining; A panacea for Nigeria's reliance on imported refined products
"With these realities in mind, I find it difficult to imagine who will extend such a loan to Nigeria, especially since, as far as all the information available to me indicates, Niger does not seem as keen on pushing this as Nigeria does," he added.
However, the media aide to President Buhari, Garba Shehu, disclosed that the Federal Government is not constructing a rail line from Nigeria linking Kano-Dutse-Maradi into the Niger Republic, as it will only stop at the designated border point.
READ: NDDC Probe: Senate orders IMC to refund N4.9 billion illegal payments
Maradi is 55km from the Katsina border Town of Jibia.
Canada invites another 4,200 Express Entry candidates for permanent residency 
Canada has invited 4,200 immigration candidates to apply for permanent residency.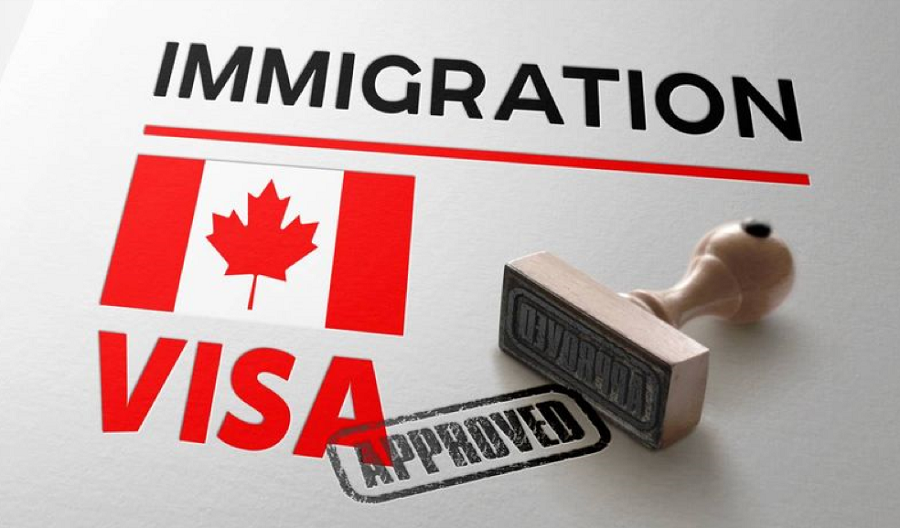 As countries around the world commence relaxation of ban on international travels, the Canadian government has issued another round of invitation to 4,200 Express Entry Candidates, to apply for its permanent residency. 
Canada held its 163rd Express Entry draw, inviting 4,200 immigration candidates to apply for permanent residence on September 16, being the second draw this month, with a comprehensive ranking system (CRS) score of 472. This is three points less than the previous draw held earlier in the month. 
This draw matches the 4,200 ITAs issued in an Express Entry round on September 2, which ties it for the second-biggest draw ever. The biggest draw issued 4,500 ITAs on February 19, 2020. The large number of invitations being issued by Canada is a strong indication that it remains committed to welcoming high levels of immigrants in 2021 and beyond. 
READ: Jobberman launches 'Best Match' product to get employers the right candidates, faster
The recent round of draw brings the total number of invitations issued this year to 74,150; a new record for this date, indicating an 86.4% success rate. 
 IRCC used its tie-break rule in this draw. The timestamp used was March 9, 2020, at 13:03:40 UTC. This means that all candidates with a CRS score above 472, as well as those candidates with scores of 472 who entered their profile in the Express Entry pool before the selected date and time, received an ITA in this invitation round. 
This rule is used to rank candidates, who have the same CRS score. A candidate's CRS score remains the primary factor in selecting candidates to be invited to apply for permanent residence. Factors that can affect the cut-off CRS score include the size of the draw (larger draws can produce a lower minimum CRS score), and the time between draws (shorter periods between draws can help to lower the CRS score). 
READ: 13.9 million Nigerian youth are unemployed – NBS
How it works
Express Entry, is the application system that manages the pool of candidates for Canada's three main economic immigration classes — the Federal Skilled Worker Program (FSWP), the Federal Skilled Trades Program (FSTP), and the Canadian Experience Class (CEC). The highest-ranked candidates in the Express Entry pool are issued ITAs in regular invitation rounds. 
A set number of the highest-ranked candidates are invited to apply for Canadian permanent residence, through regular draws from the pool. These invitation rounds typically take place every two weeks, and the vast majority involve candidates from all three Express Entry-managed categories. 
Eligible candidates for each program are issued a score under Express Entry's CRS, which awards points for factors such as age, education, skilled work experience, and proficiency in English or French. 
While a job offer is not required in order to be eligible under the Express Entry system, the CRS does award additional points to candidates who have one. It is worth noting that the Government of Canada has a processing standard of six months for permanent residence applications, filed through the Express Entry system. 
Nigerians trooping to Canada
According to the report, Nigeria was the fifth highest country, that migrated into Canada in the month of July 2020, behind India, China, Philippines, and Pakistan. This is an indication, that Nigerians are taking every opportunity possible to move into other countries of the world, perceived to give better opportunities in terms of education, career growth, sufficient earnings, amongst others. 
A recent report published by CEOWorld Magazine, reveals that Canada is the third world's best country to start a career in 2020, which is why many people around the world would troop in numbers, seeking to migrate to the country, while Nigeria on the other hand ranks bottom four, with the likes of Libya, Syria, and Yemen. 
Lagos State government seals warehouse repackaging expired curry powder
Following an anonymous tip, LASCOPA has sealed off a warehouse where expired curry powder was being packaged.
The Lagos State Consumer Protection Agency (LASCOPA), under the aegis of the Lagos State Government, has sealed a warehouse for repackaging unwholesome and expired curry powder.
This disclosure was made this morning in a press release to the general public, which was seen by Nairametrics, via the official website of Lagos State Government.
READ: Lagos seals 22 other buildings in Banana Island, Ikoyi axis over permits
Acting on an anonymous tip-off from a member of the public, the Special Monitoring Team of LASCOPA, led by its General Manager, Mrs. Kemi Olugbode, paid an unscheduled assessment visit to the warehouse, to verify the claim. The tip turned out to be genuine.
This decision is in line with the State Government's core mandate of protecting consumers from unwholesome products. The warehouse which was sealed by LASCOPA, for repackaging unwholesome and expired curry powder with the name Chinchilli and Ducross for sale, was said to be owned by Canvest Nigeria Limited. The warehouse is located at Plot 4, Cocoa Industrial Road, Ogba, Ikeja.
The General Manager, speaking after the exercise, said the enforcement team discovered thousands of expired products stored in cartons, while some were found in sacks that were ready to be repackaged for sale in the market.
(READ MORE: Lagos to remove illegal structures obstructing Lekki Regional Road project)
The Head of LASCOPA, emphasized that the staffs of the company involved in the fraudulent operation have been arrested. Olugbode disclosed that the property will remain sealed until the government commences prosecution of the owners of the warehouse, and all those involved in the illicit activity are apprehended.
Mrs. Olugbode, also encouraged members of the public to support the present administration's determination to rid Lagos of all illegal activities, by reporting those who are engaged in unwholesome activities that are detrimental to the health of residents.