FG, States, LGAs share N3.879 trillion in H1 2020 – NEITI
According to NEITI, the 3-tiers of government shared N3.879 trillion in the first half of 2020.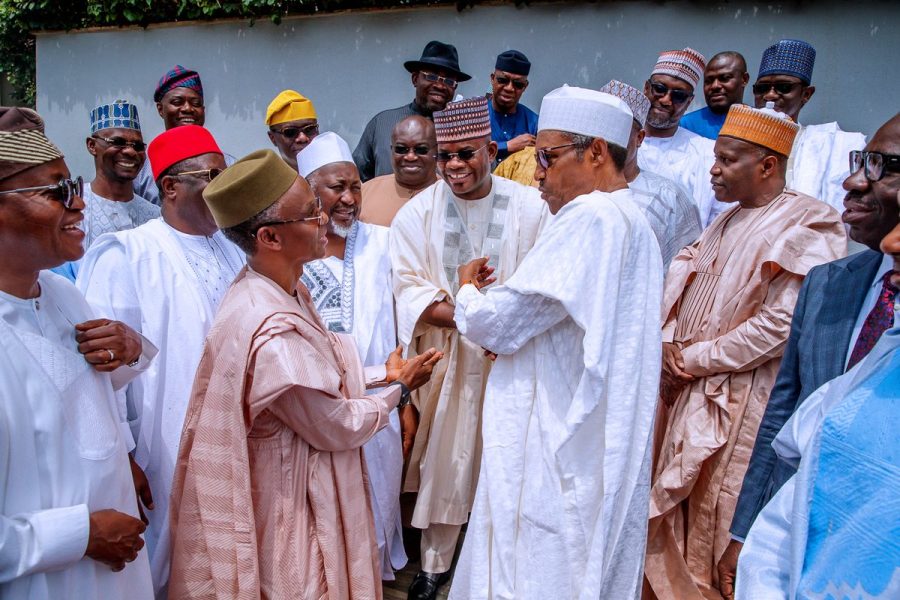 The Federation Accounts Allocation Committee (FAAC) shared N3.879 trillion to the Federal Government, states, local government areas and other statutory recipients in the first half of 2020.
This was disclosed by the Nigeria  Extractive Industries Transparency Initiative (NEITI) in its quarterly report  released on Tuesday.
Breakdown
While FG got N1.53 trillion, 4.28% lower than N1.599 trillion recorded in H1 2019; the states got N1.29 trillion, 2.8% lower than the N1.35 trillion received in H1 2019 and the 774 local government areas received N771.34 billion.
For local government areas, the 2020 first half disbursements were 2.64% lower than the corresponding disbursements for 2019.
It stated, "FAAC disbursements in the second quarter of 2020 stood at N1.934 trillion. This was made up of N739.2 billion to the Federal Government, N629.3 billion to state governments, and N375.4 billion to the 774 local government areas."
According to the report, the total FAAC disbursements in the second quarter of 2020 was slightly lower than the N1.945 trillion disbursed in the first quarter of 2020.
This aligned with the projections made in the previous issue of the NEITI Quarterly Review, which projected lower FAAC disbursement in the second quarter.
Why the drop
The 0.55% decrease in Q2 2020 could be attributed to a couple of factors. They are rebound in oil prices in the second quarter as a result of ease of lockdowns by countries across the world.
The other was the adjustment of the official exchange rate by the CBN from N307 to a dollar to N360 to a dollar in March resulting in higher naira disbursements.
Quarterly disbursements
FAAC disbursements in the first and second quarter of 2020 were very volatile, with the difference in total disbursements between months ranging between N58.9 billion and N199.3 billion.
"During this period, the disbursements were very volatile in the first half of 2020, compared to 2018 and 2019.
"Unlike 2018 and 2019 where aggregate disbursements increased and decreased in successive months, in 2020 they fell for two straight months, increased in one month, and then decreased for two straight months," it added.
In the months under consideration in 2020, aggregate disbursements fluctuated by large amounts, compared to 2018 and 2019.
"Aggregate disbursements were N716.3 billion in January and this fell to N647.4 billion in February.
"Thereafter, disbursements fell to N581.6 billion in March, before increasing to N780.9 billion in April. Disbursements then fell to N606.2 billion in May and to N547.3 billion in June," it added.
The figures indicate differences of N68.9 billion between January and February, N65.7 billion between February and March, N199.3 billion between March and April, N174.7 billion between April and May, and N58.9 billion between May and June.
For comparison, the highest inter-month difference in the first half of 2018 was N62.9 billion, while the corresponding figure for 2019 was N63.5 billion.
Thus, there have been very wide fluctuations in aggregate disbursements so far in 2020.
NEITI in the report also disclosed that from January to May 2020, actual government revenue was N1.62 trillion, representing 62 per cent of the expected pro-rata revenue of N2.62 trillion from the revised budget.
Thus, the NEITI explained a shortfall of 38% in government revenue for the first five months of the year.
What it means: As oil prices continue to rise, and with the increased pace of economic activities, it means that Government revenue will perform better in the second half of 2020, with the possibility of shortfalls in revenue compared to budgeted figures.
Disbursements, deductions for states
There was wide disparities in the total net FAAC disbursements and deductions for states for H1 2020.
Osun State had the lowest net disbursement of N13.13 billion, while Delta State had the highest net disbursement of N100.81 billion.
What it means: This implies that Delta State received seven times the disbursement that Osun State received.
Total net disbursements received by Delta State (N100.81 billion) was higher than the combined total net disbursements of N99.47 billion received by Osun, Cross River, Plateau, Ogun, Gombe and Ekiti.
Also, the combined total net disbursements of N321.29 billion received by the four highest receiving states of Delta, Akwa Ibom, Rivers, and Bayelsa were higher than the combined total net disbursements of N314.08 billion received by 16 states.
The States are Osun, Cross River, Plateau, Ogun, Gombe, Ekiti, Zamfara, Kwara, Nassarawa, Ebonyi, Taraba, Benue, Adamawa, Ondo, Bauchi, and Abia.
While Lagos State had the highest deductions, Yobe State had the lowest.
Senate President lists benefits of PIB as public hearing on the bill opens
Ahmad Lawan has listed the benefits of the PIB presently before the National Assembly for consideration.
The President of the Senate, Ahmad Lawan, has said that the Petroleum Industry Bill (PIB) which is presently before the National Assembly for consideration and passage will ensure that Nigerians benefit optimally from crude oil production and sale of fossil fuel reserves.
According to a statement that was issued by the Special Assistant, Press to the Senate President, Tabiowo Ezrel, this disclosure was made by Lawan, while declaring open a 2-day public hearing on the bill by the National Assembly on Monday, January 25, 2021.
The Senate President pointed out that the National Assembly in its consideration of the piece of legislation would ensure that the bill when passed into law, guarantees improved revenue earnings for the country.
What the Senate President is saying
Lawan in his statement said, ''Let me say this, we (National Assembly) will pass this bill not without ensuring that it is a bill that satisfies certain conditions. Nigeria is blessed with these resources, we want Nigeria to benefit optimally from them. In fact, we are in a hurry because we have lost so many years of benefits that we could have had.''
He, however, noted that the non-passage of the PIB had been a major drag on the industry over the years, significantly limiting its ability to attract both local and foreign capital at a time when many other countries are scrambling to exploit their oil and gas resources.
Going further, Lawan said, ''The mere knowledge that the nation's oil industry is still being governed by laws enacted more than 50 years ago is ludicrous and extremely disappointing.
''As legislators, we will strive to deliver a Bill that will enhance the growth of our oil and gas industry, modernize our fiscal system and enhance competitiveness, while creating harmony for all stakeholders. This is a promise we have made and that we shall achieve.''
''Nigeria must have an oil and gas industry that benefits its people. Equally, our oil and gas industry must be competitive. We must create a sustainable investment climate, where business in the sector will flourish,'' he said.
He also added that the determination by the legislature to pass the Bill is driven by the need to overhaul a system that has refused to operate optimally in line with global standards, resulting in loss of continental competitiveness, transparency, accountability, good governance and economic loss for the petroleum industry and the country.
The Different chapters of the PIB
The Senate President revealed that the PIB comprises of 4 chapters that outline;
How to create efficient and effective governing institutions with clear and separate roles for the petroleum industry,
Establish a framework for the creation of a commercially oriented and profit-driven National Petroleum Company,
Promote transparency, good governance and accountability in the administration of the petroleum resources of Nigeria among others.
Other benefits of the PIB
He also noted that the PIB upon passage and assent into law by the President;
Would foster sustainable prosperity within host communities, provide direct social and economic benefits from petroleum operations to host communities,
Create a framework to support the development of host communities among others
Establish a progressive fiscal framework that encourages investment in the Nigerian Petroleum Industry,
Balancing rewards with risk and enhancing revenues to the Federal Government of Nigeria,
Provide a forward-looking fiscal framework that is based on core principles of clarity, dynamism and fiscal rules of general applications,
Establish a fiscal framework that expands the revenue base of the Federal Government while ensuring a fair return to investors.
Lawan assured that the National Assembly during the public hearing would deal with all issues relating to the oil and gas industry with thoroughness and effectiveness so as to avert colossal losses to the nation's economy.
Lawan: PIB will ensure Nigerians benefit optimally from resources

***As Senate begins public hearing on bill pic.twitter.com/nSycKWW4lH

— President of the Senate (@SPNigeria) January 25, 2021
FG says Excess Crude Account balance now stands at $72.4 million
The Federal Ministry of Finance has told the NEC that the Excess Crude Account (ECA) now stands at $72.4 million as at January 20, 2021.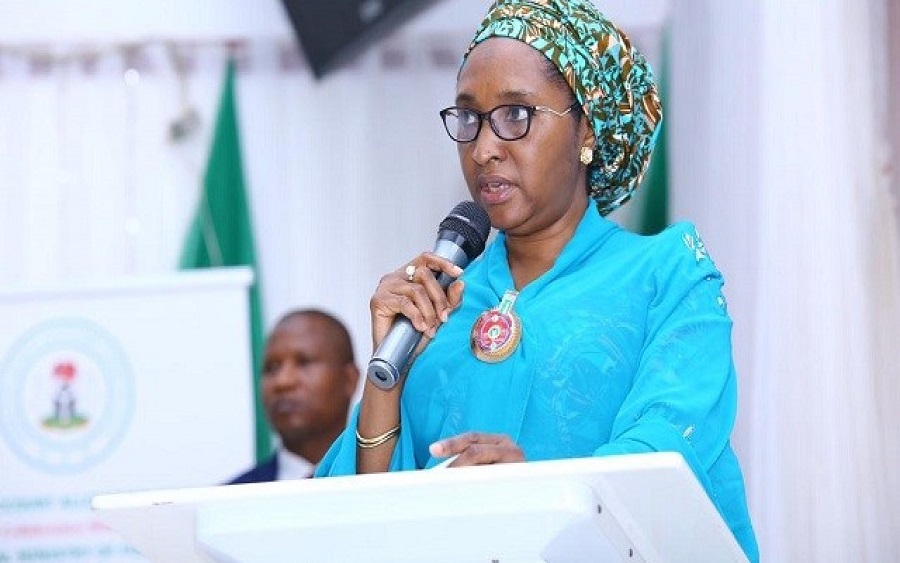 The Federal Government has announced that Nigeria's Excess Crude Account (ECA) balance as at 20th January 2021 is $72,411,197.80.
This was disclosed by the Minister of Finance, Budget and National Planning, Zainab Ahmed at the first National Economic Council meeting of the year presided over by Vice President Yemi Osinbajo, SAN, with State Governors, Federal Capital Territory Minister, Central Bank Governor and other senior government officials in attendance.
READ: Nigeria's growing current account deficit fans devaluation flames 
The FG said, "the ECA balance as at 20th January, 2021, $72,411,197.80; Stabilization Account, balance as at 19th January, 2021, N28, 800, 711,295.37; Natural Resources Development Fund Account, balance as at 19th January 2021, N95, 830,729,470.82."
READ: Nigerians spend $9.01 billion on foreign travels in 2019 
What you should know
In August 2015, during the early days of the Buhari administration, the ECA stood at $2.2 billion. It was $3.6 billion in February 2014, one of the highest balances on record.
According to the Central Bank of Nigeria's annual report for 2018, Nigeria's excess crude account fell from $2.45 billion in 2017 to $480 million as of December 2018.
In 2019, Nairametrics reported Nigeria's Excess Crude Account had dropped to $480 million. This is as controversy continued to trail the $1 billion military spendings which was withdrawn from Nigeria's Excess Crude Account.
Nairametrics reported in July 2020 that the  ECA had fallen by about 98% within the last 5 years to $72 million.
Nigeria has two Sovereign Wealth Funds: the Excess Crude Account and the Nigeria Sovereign Investment Authority (NSIA). Note that these two are funded by the savings earned when oil prices are at their peak.
We look forward to a Biden presidency with great hope and optimism – Buhari
President Buhari has expressed optimism in Nigeria's relations with a Joe Biden administration.
President Muhammadu Buhari announced that Nigeria looks forward to the Presidency of Joe Biden with great hope and optimism for the strengthening of existing cordial relationships.
This was disclosed by an aide to the President, Garba Shehu after Joe Biden was inaugurated as the 46th president of the United States on Wednesday.
" President Muhammadu Buhari warmly welcomes the inauguration of Vice President Joe Biden and Kamala Harris as President and Vice President of the United States of America on Wednesday, expressing hope that their presidency will mark a strong point of cooperation and support for Nigeria as well as the African continent," Shehu said.
President Buhari congratulated the United States on a successful transition, citing it as an important historical inflection point for democracy as a system of government and for the global community as a whole.
Buhari added that Nigeria looks forward to working with Biden in areas of terrorism, poverty, climate change, and others.
"We look forward to the Biden presidency with great hope and optimism for the strengthening of existing cordial relationships, working together to tackle global terrorism, climate change, poverty and improvement of economic ties and expansion of trade," he said.
What you should know 
After the election results were released in November 2018, Buhari said Biden's election is a reminder that democracy is the best form of government.
"In a democracy, the most powerful group are not the politicians, but voters who can decide the fate of the politicians at the polling booth. The main fascination of democracy is the freedom of choice and the supremacy of the will of the people," Buhari said.
Nairametrics reported yesterday that Joe Biden had been sworn in as the 46th President of the United States.
Dapo-Thomas Opeoluwa, a Global Markets analyst and an Energy trader said Nigeria's Oil, would be dependent on the future outlook of the oil market and Biden's policies, as it would be interesting to see if Biden would allow OPEC to seize market share from American oil.