UK issues new travel advice for foreign students, can work for 3 years after graduating
The UK admitted that the ongoing global restrictions may mean that some students will face delays.
The UK in their latest travel advice has offered some flexibility into their rules for international students applying for study visa due to ongoing global restrictions as a result of the coronavirus pandemic.
The Visa and Immigration office said that students who cannot travel to the UK due to restrictions can start their studies remotely without applying for a Tier-4 student visa. It advised the international students to only apply for their visa when they are confident they can travel.
This is contained in the latest travel advice that was issued by the UK Visa and Immigration Office for UK visa applicants and temporary UK residents.
READ: FG asks UK court for more time to appeal $9.6 billion arbitration judgement
The UK, while introducing the measure, admitted that the ongoing global restrictions may mean that some students will face delays to their travel plans to begin their studies this academic year and as such had to come up with some flexibility to their rules to help the students.
As part of the measure, the UK Visa and Immigration office disclosed that for the rest of 2020, they will issue visa vignettes for 90 days as against the usual 30 days. This is to give a longer window for the students to travel, meaning more time and flexibility to arrange for their travel.
READ: Does the Nigerian educational system need support from tech companies?
The travel advice also stated that the Graduate Route will be available to international students who successfully complete a degree at undergraduate level or above, at a higher education provider with a track record of compliance and who have valid Tier-4 or students leave at the time of application.
It states that successful applicants will be able to stay and work in the UK for 2 years after graduating, PHD graduates will get 3 years to stay and work.
Download the Nairametrics News App
READ: TikTok to relocate headquarters to London following approval by UK ministers
1/5 Are you looking to study in the UK? Or are you concerned about how COVID-19 will affect studies starting in September? Below is some useful information. 👇 pic.twitter.com/vPOcU5g6RA

— UK in Nigeria🇬🇧 (@UKinNigeria) September 1, 2020
FIRS generates N490 billion tax revenue in July, collects 89% from non-oil sector
The agency has announced a significantly huge amount it collected as tax for the month of July.
The Federal Inland Revenue Service (FIRS) has announced that it generated a total sum of N490 billion in tax receipts in the month of July.
While making the disclosure in a statement on Thursday, September 17, 2020, the revenue agency disclosed that N438 billion out of that amount was generated from non-oil receipts, which represents 89% of the total figure, while N52 billion is from oil receipts, which represents 11% of the total collection.
The FIRS stated that the significant drop in oil revenue could be attributable to the global shock caused by the coronavirus pandemic which led to a crash in crude oil prices and huge output cuts by oil-producing countries.
The statement also quoted the Executive Chairman of FIRS, Muhammad Nami, as attributing the increase in the non-oil receipt to the various reform measures that have been introduced by the board and management of the service, as well as the dedication of the staff. He said that it was gratifying to note that their collective effort as stakeholders was paying off.
(READ MORE:FIRS retires coordinating directors, appoints new ones)
The FIRS boss revealed that the FIRS continued to record a significant increase in tax revenue from non-oil sources, despite the national and global economic crises caused by COVID-19. He said that non-oil tax receipts had consistently contributed 75-90% of the total tax receipt in recent months.
Non-oil tax receipts have consistently contributed 75-90 per cent of total tax revenue in recent months. Out of N490 billion collected by the Service in July, N52 billion, representing 11% came from Oil sources while N438billion, representing 89% came from Non-oil receipts.

— FIRS Nigeria (@firsNigeria) September 17, 2020
Traders, artisans abandon face masks, sanitizers as fear of COVID-19 fades off for most Nigerians
Most Nigerian traders have stopped wearing facemasks as they believe the Pandemic may well be a rich man's disease.
Most Nigerians appear to have abandoned the use of face masks, despite the lack of a vaccine for the COVID-19 pandemic that grounded their lives for most parts of 2020.
A survey of major markets across Lagos, revealed that most traders have abandoned the daily use of face masks – a mandatory requirement of the Lagos State Government, and an offense under the law. Hawkers, roadside sellers, shop traders, clothe dealers, food sellers, cart pushers, textile sellers, etc. are no longer paying attention to the safety measures.
The Nairametrics research team, discovered most traders believe the virus is no longer a threat, as they go about their daily business without being sick. At the night market in Idumota, most of the traders can be seen transacting their business with customers, without wearing masks or any form of social distancing, suggesting life appears to be back to normal for a lot of them.
The same situation played out at Oyingbo market, where traders lined up their goods on the floor around the train tracks, beckoning on customers to buy their goods. Most did not wear face masks, and even those who did failed to comply with the minimum requirements.
The face masks appeared unwashed, and even worn below the nose area. Social distancing rules also did not apply, and most did not have a basic hand sanitizer. For those who bother to wear, they only do so, to avoid being apprehended by Policemen. If caught, they end up parting away with some money – a fine, to avoid facing the law.
What they are saying
Nairametrics asked some of the traders why they no longer wear face masks. According to Mrs. Chioma at Arena market, Bolade,
"We only see reported numbers, but we have not heard of anyone who actually had the virus. In my opinion, even if there was COVID-19 in the country, it is most likely gone and defeated."
She told Nairametrics research, that Nigerians are no more interested in the figures of COVID-19 cases anymore, because it is assumed that the numbers are inflated. Meanwhile, she stated that the only reason traders and customers are compelled to put on a face mask, is because of the enforcement by the police and market authorities.
Nairametrics research also visited the Computer village at Ikeja, and found few people in the market due to the alternating market day policy declared by the Lagos State government. However, some of the traders were seen without the use of face masks, and others ate in close proximity to each other.
In a conversation with Mr. Wasiu, a phone repairer, he said,
"Though we hear there is still COVID-19 in the country, but we do not believe it is true, which is why we have been going about our businesses as usual, and we have been good. It is safe to say, God is the one protecting us."
Also in the Mile-12 market, another trader who identified himself as KC, believes the pandemic may have been a hype
"I have come to the conclusion that the pandemic is not as bad as we were made to believe, as most people now go back to their usual practices."
When asked if he now engages in handshakes, He said
"Yes. Furthermore, I used to have sanitizer before, but I don't use it anymore. Our security personnel who enforces the use of face masks and sanitizers have stopped doing so, which has caused most of us to stop adherence. That alone is an indication that the disease is not as bad in the country as it was portrayed."
While others claim the inexistence of the disease, Mrs. Bimpe, at Idumota, feels that Nigerians are not used to covering their faces, and staying apart from each other. That is why they tend to forget the guidelines stated by the government.
"I believe that there is COVID-19 in the country, we only need time to get used to the social distancing and the wearing of face masks." She said.
In perhaps, one of the most remarkable take on COVID-19; a commuter explained how the BRT bus he entered was filled with passengers, without social distancing rules being applied. According to her,
"The new blue BRT going to Cement, Iyana-Ipaja area, was loaded beyond capacity yesterday, including standing. If the Government is not acting like there is COVID-19, why should I? My brother e no dey."
What the data says
Nigeria has about 56, 735 confirmed COVID-19 cases, since the first case in late February 2020. However, case numbers have dropped significantly in September, partially due to the reduced number of testing.
As the curve flattens, the government has gradually lifted lockdown restrictions; opening Churches, Schools, Markets, and most public areas.
Most publicized death cases have been of notable public figures, giving the impression that the disease does not affect the poor.
Without reported cases of an outbreak in congested locations – with next to zero social distancing capabilities; it is difficult to convince most of these traders and artisans, that they can be affected by COVID-19
Also, without palliatives, Nigerians have had no choice but to get back to their daily livelihoods, fending for themselves and their families. This is purely the motivating factor for most traders who have no one else to turn to, as higher fuel and electricity prices take toll.
FG orders Nigerians with bank accounts to fill, submit Self-Certification forms
The FG warned that failure to comply may include monetary penalty or inability to operate the account.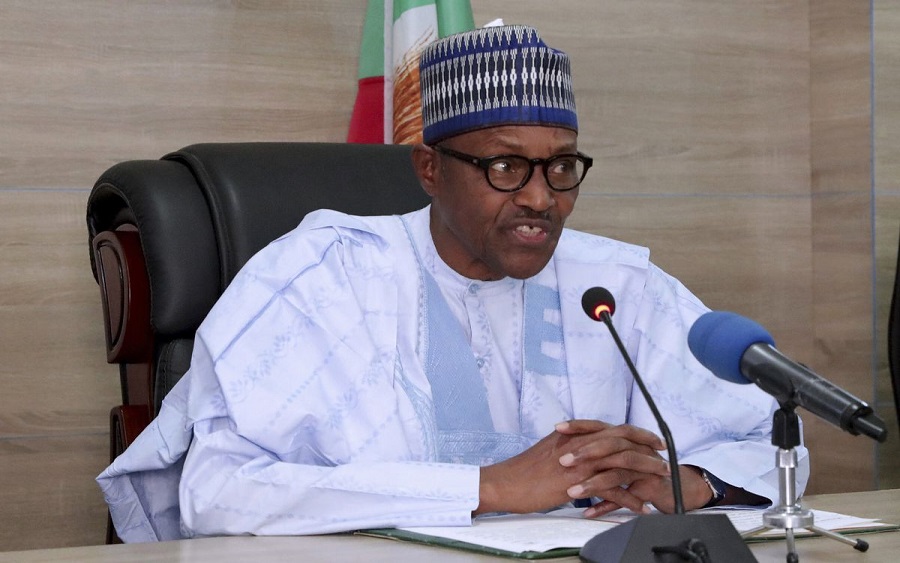 The Nigerian government has ordered all persons holding accounts across financial institutions and insurance firms to complete and submit Self-certification forms.
This was announced by the Federal Government in a social media statement on Thursday. The FG warned that failure to comply may include a monetary penalty or inability to operate the account.
It stated, "This is to notify the general public that all account holders in Financial Institutions (Banks, Insurance Companies, etc) are required to obtain, complete and submit Self – Certification Forms to their respective Financial Institutions. Persons holding accounts in different financial institutions are required to complete & submit the form to each one of the institutions. The forms are required by the relevant financial institutions to carry out due diligence procedures in line with the Income Tax Regulations 2019."
READ: CBN wants to be able to freeze bank accounts linked to suspected criminals
INFORMATION:

This is to notify the general public that all account holders in Financial Institutions (Banks, Insurance Companies, etc) are required to obtain, complete and submit Self – Certification Forms to their respective Financial Institutions.

— Government of Nigeria (@NigeriaGov) September 17, 2020
According to the government, the certification forms would be in 3 categories, which are "Form for Entity – For Controlling Person (Individuals having controlling interest in a legal person, trustee, etc) – Form for individual".
Comply or face sanctions: The Government urged Nigerians to comply with the requirements and execute all forms needs, if not sanctions may be introduced in the forms of monetary penalty or inability to operate the account.
The government did not explain what those sanctions will be and how it will be implemented.
The inability to operate the account suggests the government could end up freezing the bank account of Nigerians
Nigerians have over N30 trillion in bank deposits according to Nairalytics research.
READ MORE: Details of CBN's new intervention schemes for non-interest financial institutions
What this means: It appears this is part of the government's efforts to widen the tax base as it steps up its strategy of relying on taxes to increase its revenue. Government revenue has been hard hit by the drop in oil prices and the Covid-19 Pandemic affecting its ability to pay for development programs, meet overheads and offer palliatives to Nigerians who are reeling from economic crunch.
The government has over the years introduced several measures targeted at increasing tax revenues. For example…
Last year, the FIRS launched a new universal TIN aimed to boost tax compliance and revenue collection in the country.
Former FIRS Boss, Fowler, stated then that "the new system is able to generate TIN automatically for newly registered cooperate taxpayers from CAC, verify TIN details and print TIN certificate, using the TIN Verification Portal.
And that "The system also allows tax officials and taxpayers to initiate TIN registration from the comfort of their homes/offices and at their convenience, as the system also notifies the taxpayer through a robust and secured system-system integration, with transparent and convenient benefits."
What they are Saying: Social media in Nigeria erupted in a frenzy as twitter users reacted to the tweets by the government's handle.
Tweets had gathered over 3,800 comments, over 8,000 retweets, over 3000 tweets.
Here are some tweets;
BVN. Driver's license. National ID card. INEC registration. International passport. Biometrics were taken in all these places. So, what is the meaning of this?

— Olusegun Adeniyi (@Olusegunverdict) September 17, 2020
READ: Minister denies approving NIPOST license fee increment 
Best to wait and understand the goal of the certification first. Looks like a self-enforcement tax issue, not an identification issue. Let's get details.

— Amaka Anku (@AmakaAnku) September 17, 2020
READ: NDIC wants to be involved in the licensing of Nigerian banks
Dear Nigerians, let's gather and cry under this tweet. For God sake, They can make the form available online. We'll just fill and submit but are acting as if we are in the 20th century.

— Abdullahi Misilli (@Abdallahmisilli) September 17, 2020
READ: Nigerian Treasury Bill falls to 3.05% per annum
So people in the abroad (sic) should also come and queue up to fill forms. Unless that's your target, to take people's hard earned money away from them. How does this policy even make sense in this pandemic season? Who still queues up physically for banking activities in 2020?

— Mr Scholes (@solscholes) September 17, 2020
READ: How to access new CBN's Agric fund
There's something #BVN. And it has our biometrics. If you ask the @cenbank nicely, they might release the data to you.

— Valentine Ohu (@Valentine_Ohu) September 17, 2020