Nigerian Banks issue N3.3 trillion in new loans in June 2020
Nigerian banks increased lending in June 2020 despite the effect of the covid-19 pandemic.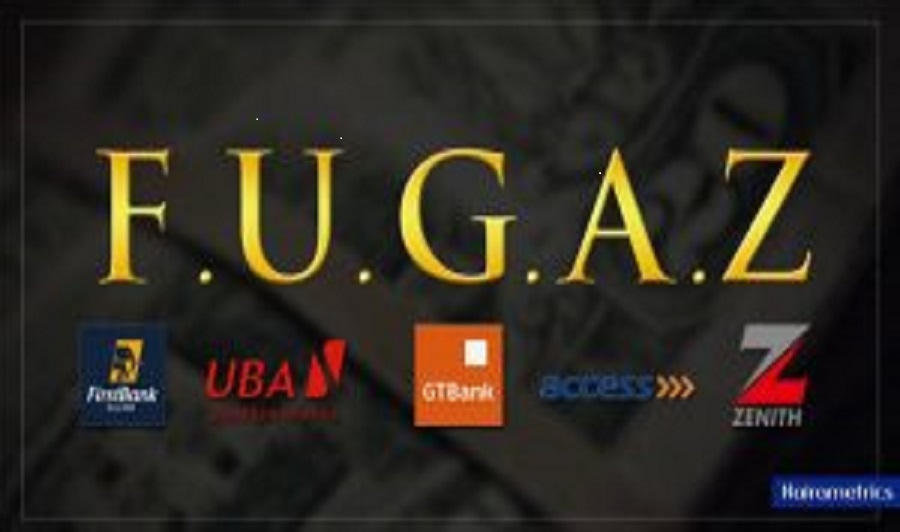 Nigerian Banks increased their total loans to the Nigerian economy by N3.3 trillion in June 2020. This is according to information contained in the monetary policy communique of the central bank read out on Monday by the governor, Godwin Emefiele.
According to Mr. Emefiele, bank aggregate domestic credit grew by 5.6% in June 2020 compared with 7.7% growth recorded in the month of May 2020. This resulted in a total increase in gross credit from N15.56 trillion in May to N18.9 trillion as at end of June 2020. The CBN attributes the increase to its Loan to Deposit Ratio initiative, a policy that forces banks to lend at least 65% of its deposits.
"Aggregate domestic credit (net) grew by 5.16 per cent in June 2020 compared with 7.47 per cent in May 2020. The Committee
commended the CBN Loan-to-Deposit Ratio (LDR) initiative to address the credit conundrum as the total gross credit increased
by N3.33 trillion from N15.56 trillion at end-May 2019 to N18.90 trillion at end-June 2020.  Emefiele.
READ NEWS: Non-Performing loans hit 4-year low as Banks recover N496 billion
Who they lent to
The MPC reveals most of the loans went to the manufacturing, consumer credit, general commerce,  information & communication and agriculture sectors. The CBN favours credit deployment to these sectors which it considers productive. Data from the financial sector reveals most of the banking sector credit goes to the Oil and Gas sectors with the productive sectors (as defined by the CBN) falling behind.
Commercial Banks have been hesitant to lend to these sectors due to its high rate of non-performing loans. Banks recorded an aggregative non-performing loans (specific provisions) of 6.5% as at December 2019. Sectors like the Agriculture sector saw their non- performing loans spike by over 40% last year.
Explore research data on Nairalytics from Nairametrics
Construction and Educational sector also recorded significant spike in non-performing loans in 2019 compared to 2018. In general total non performing loans dropped from N1.78 trillion in 2018 to just over one trillion in 2019.
A recent research report by Fitch, seen by Nairametrics  forecast a slower loan growth in 2020 due to the Covid-19 pandemic. However it does predict banks will lend more in 2021. "The weaker economy and lockdown rules will weigh heavily on client loan growth as demand for credit is hurt by consumer and business uncertainty. We expect client loan growth will decline to 2.5% in 2020 from 14.0% in 2019. However, we forecast growth of 4.3% in 2021 as the economy begins to recover" it reported.
READ MORE: Why the CBN will sack some bank directors soon
What this means: As Nigeria deals with the effects of the Covid-19 pandemic the spate of non-performing loans arising from the shut down in economic activities will be closely monitored when banks release their half year reports in the coming days. CBN's confirmation of the N3.3 trillion in loans will attract scrutiny as analysts will identify banks that increased their credits and to which sectors. With the economic largely comatose in April and May, activities picked up in June but there is limited data to analyse how much positive or negative effect this may have had on the economy.
An increase in credit to the economy could also be viewed as positive for ban revenues which most analyst expected to come down in the second quarter due to a dearth in economic activities.
CBN issues framework for QR payments
CBN has issued a framework that would guide Quick response (QR) code payments in Nigeria.
The Central Bank of Nigeria has issued the framework that would guide Quick Response (QR) Code Payments in Nigeria.
This is a proactive move by the Apex bank towards ensuring the safety and stability of the Nigerian Financial System, as well as promoting the use and adoption of electronic payments and foster innovation in the payments system.
READ: Over 1 million people took loans from banks below 20% interest rate in 1 year- CBN
Quick Response (QR) Codes are matrix barcodes representing information presented as square grids, made up of black squares against a contrasting background that can be scanned by an imaging device, processed and transmitted by appropriate technology.
The codes are used to present, capture and transmit payments information across payments infrastructure and further enable the mobile channel to facilitate payments and present another avenue for promoting electronic payments for micro and small enterprises.
READ: Binance offers DeFi coders $100,000; DeFi market value hits $8 billion
What you should know
Quick Response (QR) codes are two-dimensional bar codes. QR code payments allow merchants to receive payments from customers simply by scanning generated QR codes using a smartphone camera. The QR code payments carry the purchase transaction information to the mobile device of the buyer/customer.
Making payments via QR codes is very secure. It is because the QR code is nothing but just a tool that is used to exchange information. Any data which is transferred via QR codes is encrypted, thus making the payment secure.
The Participants in QR Code Payment in Nigeria include Merchants, Customers, Issuers (Banks, MMOs and Other Financial Institutions), Acquirers (Banks, MMOs and Other Financial Institutions) and Payments Service Providers.
QR payments are increasingly becoming a popular means of payments in Nigeria, and some industry players would see the framework as a perfect way of regulating the sector.
QR codes are capable of storing lots of data. But no matter how much they contain, when scanned, the QR code should allow the user to access information instantly. It can be used for payments, sharing contacts and Wi-Fi passwords and lots more.
The popular and common argument is that since POS machines are expensive, cheaper options such as QR scanners should be pushed forward to local traders.
READ: Telecoms, FSI to hugely boost Nigerian Economy in 2021 – CWG's Business Director
CBN unveils framework for regulatory sandbox operations
CBN has issued a regulatory Sandbox framework towards engaging with the operators in the Fintech space.
The Central Bank of Nigeria has taken proactive steps towards ensuring more flexible ways of engaging with operators in the payment solutions/fintech space, in a bid to tacitly regulate how operators churn out their new products and services.
To this end, CBN has introduced Regulatory Sandbox which is a formal process for firms to carry out live tests of new, innovative products, services, delivery channels, or business models in a controlled environment, with regulatory oversight, subject to appropriate conditions and safeguards.
It is expected that the CBN would stay abreast of innovations while promoting a safe, reliable and efficient Payments System to foster innovation, without compromising the delivery of its mandate.
What you should know
A regulatory sandbox is a framework set up by a regulator that allows FinTech start-ups and other innovators to conduct live experiments in a controlled environment under a regulator's supervision. It encourages innovation that can improve the design and delivery of payment services.
No doubt, regulations around Fintech are still emerging and developing, there is still a high entry barrier for new entrants and it is expected that Sandboxes would present them with a safe testing environment and ease regulatory onboarding.
Sandbox is quite suited for new products, services or solutions that are either not contemplated under the prevailing laws and regulations, or do not precisely align with existing regulations.
Sandbox is intended to promote effective competition, embrace new technology, encourage financial inclusion and improve customer experience, with a view to engendering public confidence in the financial system.
The framework provides guidance on the establishment, the applicable rules and operations of a Regulatory Sandbox for the Nigerian Payments System, as well as providing standards for the operations of a Regulatory Sandbox, prescribes the processes and procedures for analysing, collecting, updating, integrating, and storing consumer data and information.
Standard Chartered Nigeria Plc crashes 'personal loans' interest rate to 1% monthly
The Bank crashed its interest rate to one of the lowest in Nigeria's lending space.
Standard Chartered Nigeria Plc, has crashed its interest rate for 'personal overdraft' from 1.25% to 1% per month, according to information seen by Nairametrics.
Nairametrics understands that this review makes the rate, one of the lowest in Nigeria's lending space, especially when compared to other players in the industry.
READ: Telecoms, FSI to hugely boost Nigerian Economy in 2021 – CWG's Business Director
This is a strategic move by the bank as it makes major inroads into Nigeria's competitive but lucrative retail end of lending. The retail end which includes divisions such as personal loans, payday loans is highly competitive with Fintechs, and other banks all jostling for the same market.
READ: InfraCredit guarantees TSL's issuance of a N12 billion 10-year Series 1 Infrastructure Bonds
Despite efforts by some of the banks to restructure their loan books due to the adverse effect of the pandemic, banking sector credit to the private sector improved to N19 trillion in the third quarter of 2020 representing a 15.6% increase from 2019.
READ: Nigeria's GDP growth to rebound between 1.7% and 2.0% in 2021 – United Capital report
Notably, according to a CBN survey on credit conditions as reported by Nairametrics, supply of secured and unsecured credits to households is expected to increase in the first quarter of 2021, having recorded an increase in the previous quarter (Q4 2020).
Meanwhile, a cursory review of lending data on the websites of some sampled financial institutions, revealed that some financial institutions retained or downwardly reviewed their monthly interest rate on payday loans. For example, GT Bank Quick credit crashed its rate from 1.75% to 1.33%.
READ: Over 1 million people took loans from banks below 20% interest rate in 1 year- CBN
Furthermore, UBA Click credit maintained its 1.58% charge, Zenith Bank term loan remained at 2.16%, Renmoney retained its 2.98% interest rate, and a host of others.
READ: Nigeria Fintech startup, CredPal raises $1.5million funding
What you should know:
According to Standard Chartered, Personal Overdraft facility provided by Standard Chartered Plc is a revolving facility targeted at salaried customers with 12 months tenor and usually based on 50% of the net monthly salary of customers.
A minimum salary qualification of N50,000 is specified.