Nigerian Banks issue N3.3 trillion in new loans in June 2020
Nigerian banks increased lending in June 2020 despite the effect of the covid-19 pandemic.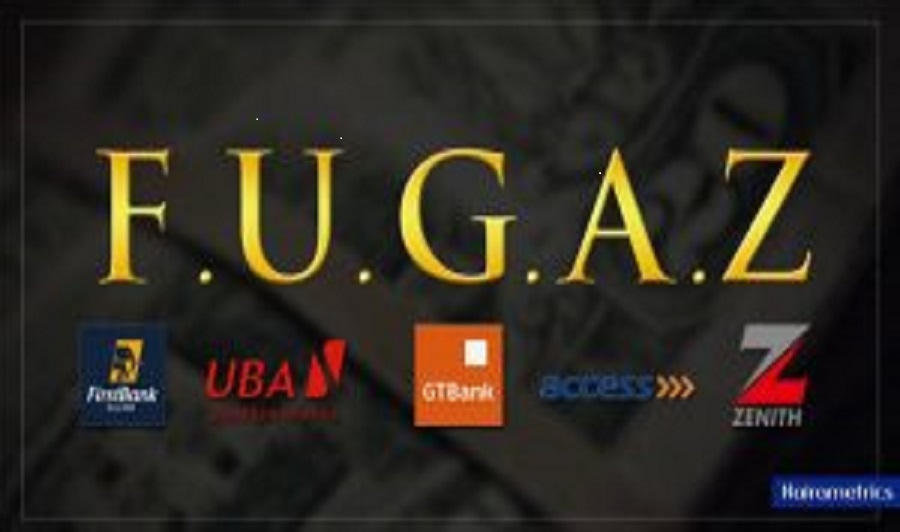 Nigerian Banks increased their total loans to the Nigerian economy by N3.3 trillion in June 2020. This is according to information contained in the monetary policy communique of the central bank read out on Monday by the governor, Godwin Emefiele.
According to Mr. Emefiele, bank aggregate domestic credit grew by 5.6% in June 2020 compared with 7.7% growth recorded in the month of May 2020. This resulted in a total increase in gross credit from N15.56 trillion in May to N18.9 trillion as at end of June 2020. The CBN attributes the increase to its Loan to Deposit Ratio initiative, a policy that forces banks to lend at least 65% of its deposits.
"Aggregate domestic credit (net) grew by 5.16 per cent in June 2020 compared with 7.47 per cent in May 2020. The Committee
commended the CBN Loan-to-Deposit Ratio (LDR) initiative to address the credit conundrum as the total gross credit increased
by N3.33 trillion from N15.56 trillion at end-May 2019 to N18.90 trillion at end-June 2020.  Emefiele.
READ NEWS: Non-Performing loans hit 4-year low as Banks recover N496 billion
Who they lent to
The MPC reveals most of the loans went to the manufacturing, consumer credit, general commerce,  information & communication and agriculture sectors. The CBN favours credit deployment to these sectors which it considers productive. Data from the financial sector reveals most of the banking sector credit goes to the Oil and Gas sectors with the productive sectors (as defined by the CBN) falling behind.
Commercial Banks have been hesitant to lend to these sectors due to its high rate of non-performing loans. Banks recorded an aggregative non-performing loans (specific provisions) of 6.5% as at December 2019. Sectors like the Agriculture sector saw their non- performing loans spike by over 40% last year.
Explore research data on Nairalytics from Nairametrics
Construction and Educational sector also recorded significant spike in non-performing loans in 2019 compared to 2018. In general total non performing loans dropped from N1.78 trillion in 2018 to just over one trillion in 2019.
A recent research report by Fitch, seen by Nairametrics  forecast a slower loan growth in 2020 due to the Covid-19 pandemic. However it does predict banks will lend more in 2021. "The weaker economy and lockdown rules will weigh heavily on client loan growth as demand for credit is hurt by consumer and business uncertainty. We expect client loan growth will decline to 2.5% in 2020 from 14.0% in 2019. However, we forecast growth of 4.3% in 2021 as the economy begins to recover" it reported.
READ MORE: Why the CBN will sack some bank directors soon
What this means: As Nigeria deals with the effects of the Covid-19 pandemic the spate of non-performing loans arising from the shut down in economic activities will be closely monitored when banks release their half year reports in the coming days. CBN's confirmation of the N3.3 trillion in loans will attract scrutiny as analysts will identify banks that increased their credits and to which sectors. With the economic largely comatose in April and May, activities picked up in June but there is limited data to analyse how much positive or negative effect this may have had on the economy.
An increase in credit to the economy could also be viewed as positive for ban revenues which most analyst expected to come down in the second quarter due to a dearth in economic activities.
CBN reviews appointment requirements for CCOs in Banks
The CBN has reviewed the appointment criteria for CCOs in Merchant Banks and Regional Banks.
The Central Bank of Nigeria (CBN) has reviewed the appointment criteria for Chief Compliance Officers in Merchant Banks and Regional Banks (Commercial and specialized).
This is according to a circular issued by the apex bank dated October 9, 2020, and signed by its Director of Financial Policy and Regulation Department, Kevin Amugo.
READ: CBN has rolled out new anti money laundering penalties that should get any banker worried
According to the latest notice, Merchant banks and Regional banks are hereby granted dispensation to appoint CCOs on a grade not below an Assistant General Managers. However, the CCOs will report directly to the ECO of the financial institutions who have sole responsibility for compliance matters in the bank.
READ: CBN to "reduce" savings rate to 1% declare OMO bills as "Poison"
Backstory
This latest action by the CBN is the sequel to consultations and engagement with stakeholders emanating from its earlier circular referenced FPR/DIR/GEN/CIR/06/004 of September 28, 2016, in which the tentative requirements for Executive Compliance Officers and Chief Compliance Officers of deposit money banks were mooted.
(READ MORE:CBN moves to ring-fence Disco collections)
Meanwhile, the requirements and responsibilities of Executive Compliance Officers remain as earlier communicated in the circular dated 28 September 2016.
A part of the recent circular signed by Mr. Kevin read thus,
READ: CBN grants approval for banks to debit accounts of loan defaulters 
"Further to the circular referenced FPR/DIR/GEN/CIR/06/004 of 28 September 2016 on the appointment of Executive Compliance Officers (ECO) and Chief Compliance Officers (CCO) of deposit money banks, the CBN has, after due considerations and presentations by stakeholders on the size, structure, operation, and dynamics of classes of operators in the sectors reviewed the requirements for the appointment of Chief Compliance Officers."
#EndSARS: We were not hacked – CBN
The Central Bank of Nigeria has dismissed rumours that its website was hacked by hacker group, Anonymous.
The Central Bank of Nigeria (CBN) has debunked rumours that its website was hacked. This was disclosed via its official Twitter handle in the early hours of today.
Explore Data on the Nairametrics Research Website 
Explore Some Advanced Financial Calculators On Nairametrics
The apex bank assured the Nigerian public that there was no cause for alarm and it would do everything within its statutory power to protect its proprietary data from being breached.
READ: #EndSARS: National Human Rights Commission sets up independent investigative panel
CBN Website Not Hacked pic.twitter.com/nZFdabmARo

— Central Bank of Nigeria (@cenbank) October 16, 2020
READ: $70 billion per annum will be needed to tackle pandemic induced poverty – World Bank
The press release concluded by advising the Nigerian public to ignore such false claims, designed at undermining the credibility of the CBN.
Backstory
Nigerians were shocked yesterday when the website of the CBN was temporarily off the grid, leaving many to suspect that it may have been hacked. Recall that Anonymous, an international hackers group, had earlier claimed via its Twitter handle, that it breached some Nigerian government websites.
READ: CBN invests over N120 billion on 320,000 farmers across CTG within four years
The act is said to be in support of the ongoing #EndSARS protests that have taken over many cities in Nigeria, following calls for the disbandment of the notorious police unit – FSARS.
Stanbic IBTC retains Fitch's AAA Rating
Stanbic IBTC Holdings PLC and Stanbic IBTC Bank PLC were rated high based on the potential support from their parent company, Standard Bank Group.
Globally renowned credit rating agency, Fitch Ratings, has reaffirmed that Stanbic IBTC Holdings PLC and its subsidiary, Stanbic IBTC Bank PLC, have retained their National Long-Term' AAA (nga)' and National Short-Term' F1+(nga)' ratings.
Fitch Ratings is a leading provider of credit ratings, commentary and research for global markets. The National Long-Term' AAA (nga)' and National Short-Term' F1+(nga)' Ratings are the highest possible ratings on Fitch's rating scale.
Stanbic IBTC Holdings PLC and Stanbic IBTC Bank PLC were rated high based on the potential support from their parent company, Standard Bank Group, which is based in South Africa.
According to Fitch Ratings, both organisations retained their ratings as a result of the vital role they play in Standard Bank Group's primary operations in West Africa as well as its size and high operational integration.
"The National Long-Term Ratings on Stanbic IBTC Bank's N30 billion senior unsecured notes and the National Long- and Short-Term Ratings on the N150 billion structured note programme for senior unsecured debt are in line with the Bank's issuer ratings," Fitch says.
Stanbic IBTC Holdings PLC is a subsidiary of the Standard Bank Group. Its principal operating entity is Stanbic IBTC Bank, a mid-tier commercial bank, which represented 96 per cent of the holding company's consolidated assets at the end of 2019.
Both entities are highly integrated with Standard Bank Group's risk-management framework with access to Standard Bank Group's competitive advantages relative to peers. This also includes connectivity to its network and the ability to serve large domestic and multinational companies.
The 'AAA (nga)' is given to issuers with the lowest expectation of default risk when compared with their competitors. The National Short-Term Rating of 'F1+(nga)' is assigned to issuers that have the strongest capacity for timely payment of financial commitments in comparison to other issuers in Nigeria