E-commerce through and through: My experience with Konga.com
Konga is building on pleasurable customer experience as one of its key strength.
With the covid-19 pandemic still threatening global economies and altering hitherto established social orders, the world is looking to e-commerce as both today's and tomorrow's trade solution to overcome the drawbacks created by the pandemic.
Last December, in the midst of the pandemic and its many restrictions on movement, online purchase came in handy for my family. We had stocked up for the Yuletide but we needed to add more choice wines to our wine cellar and guaranty our power supply with a back-up generator. Having not been an e-commerce freak and still old-fashioned about shopping, my wife and I turned to our children for a guide in online shopping.
It was no brainer for them to recommend Konga as our surest bet. On matters of this nature, it was easy to trust their judgement. They are internet denizens and cyberspace is their playground. We had no locus whatsoever to doubt their recommendation or suspect their verdict. But why Konga? Almost in unison, they ran up a SWOT analysis of the top e-commerce outfits in Nigeria and concluded that with Konga, what you see is what you get (WYSIWYG). They also added that while others may not only deliver a lower or substandard version of what was advertised, they are more likely not to deliver in good time. We trusted their judgement and decided to take the risk with Konga.
An assortment of bottles of wine and a generator was on our shopping list. Because as at the time we placed our order, the hours have raced from morning to afternoon, we had concluded that delivery would happen the next day or in the next 48 hours. But to our pleasant shock, we got our order delivered same day, in the evening which was our preferred option. This was a pleasant shock. Knowing all the downsides listed by our children about delivery services offered by almost all the other e-commerce houses, we were ecstatic when the delivery man made a call and in a matter of minutes showed up at our gate.
Our shock did not end with the urgency in delivery. Guess who showed up with our order? A senior manager at Konga whom we have never met but was well known to us by reputation. So, why would you be the one to make our delivery, navigating through the often crazy Lekki, Lagos traffic to locate our address? We asked.
"All our delivery staff are on transit, making deliveries. This period is usually our busiest and I thought to make the delivery myself as I reckon you might be needing the services of the generator tonight," he intoned, betraying no emotions but only exuding a rare sense of dignity in labour and professionalism. We could barely suppress our elation at such sense of duty. He did not only make our delivery; he took time to give us a short tutorial on how to identify sub-standard generators in an apparent show of confidence in the product (a 7.5kva iTEC generator) he has just delivered. And then, another pleasant surprise: the 7.5kva iTEC generator was able to power the same appliances that a 9.5kva of another brand could not power which include the two air-conditioning units in our sitting room.
Suddenly, it was the turn of our children to say 'we told you so.' This singular encounter stirred an emotional and perception switch in me, especially with the sad tales usually told about online shopping in Nigeria. Making physical in-store bargains in Nigeria often presents some challenges, particularly challenges bordering on product quality. You could therefore imagine our apprehension when placing our order online.
But all that disappeared with the professionalism demonstrated by the Konga staff. Amazon is currently the largest online store in the world and by current rating one of the biggest companies on earth valued at $1.7 trillion. But, it has not always been so. Jeff Bezos, a rabidly unconventional character who pumped in huge cash into the business for over one decade when many people scuffed at his 'folly', has turned the table with a diversity of unique offerings and deliberate quest for customer satisfaction.
Obviously, Konga is building on pleasurable customer experience as one of its key strength. Making customer experience pleasurable is an essential ingredient in the success of any e-commerce company. Make the customers happy. Give them a feel good service. Treat every customer like a king or queen. If you have to break protocol to pleasantly surprise a customer, please do. My recent experience with Konga despite the drawbacks associated with online shopping in Nigeria has eroded every cynicism. Customer experience more than anything else sells a brand. In this era of social media buzz and expanding internet penetration, a shabby treatment meted out to a customer will spread globally like wild fire. Same with giving a customer a pleasurable experience, it will trend and become a marketing tool for the company.
We were made to understand that such culture of 'get the job done' even if it means breaking protocol runs from top to bottom at Konga, a company that showed great promise at launch but later floundered until it was acquired by the Zinox Group which injected the philosophy of 'innovation, quality service and promptness.' In Konga, there is no boss. The real boss is the customer and every staff, from top to bottom, has ingrained this value into their work ethics.
This is why the value of devotion to duty and sacrifice to make customers happy by the staff of Konga is commendable. It's the type of commitment that has shot top global corporations to the zenith. And this is the work ethic that makes Asians sought after all over the world – individuals rolling up their sleeves to do little things conscientiously in order to create big things. It is lacking in Nigeria where a manager considers himself a big man and therefore should not condescend to do the job of a driver even in moments of emergency. There has been reports that Konga is considering listing at the London Stock Exchange. It's these positive attributes exhibited by its staff that would make it a huge success in the global arena.
Global e-commerce market is growing faster than anticipated. Valued at USD 9.09 trillion in 2019, e-commerce is projected to grow at a compound annual growth rate (CAGR) of 14.7% from 2020 to 2027. This is further enhanced by the deepening of internet penetration and growing preponderance of internet-enabled smartphones.
In Nigeria, the number of active telephone lines has significantly increased from about 400,000 (analogue) in 2001 to over 204 million as of December, 2020. This a great leap forward and its direct implication is a boost for e-commerce. Going forward, the exponential growth in internet deployment and its concurrent expansion of broadband penetration is a plus for e-commerce and will ultimately drive indigenous e-commerce players into the global stage. For the old-fashioned analogue shoppers like us, Konga has given us a sense to believe and a reason to convert to on-line shopping.
Author: Edward Mekoma, an estate developer, lives in Lagos.
CWG Plc gets ISO 27001 and ISO 22301 certifications
CWG also passed the ISO 9001 in Quality Management System recertification audit, which was issued by the SON.
The leading technology solutions provider in West Africa, CWG Plc, has been issued both the ISO 27001 in Information Security Management System and ISO 22301 in Business Continuity Management System certifications.
According to CWG's Head of Quality Assurance and Business Intelligence, Bunmi Adewunmi, 'In addition to receiving these certifications, CWG also passed the ISO 9001 in Quality Management System recertification audit, which was issued by the Standard Organization Nigeria (SON).
"We are thrilled that CWG Plc has been awarded the globally acclaimed and coveted ISO 27001 and ISO 22301 certifications in recognition of our dedication towards quality and commitment to the highest level of information and data security management systems," Adewunmi said in a statement.
The statement added that these certifications reflect CWG's efficiency and determination in providing impeccable services, which has established the ICT company in four African countries as a world-class brand.
While assuring that CWG Plc will continue to offer high-quality services using international standards the Pan-African ICT company believes that its enthusiasm for developing long-term initiatives is growing and performance at all levels improving too.
Both ISO 27001 and ISO 22301 certifications are internationally recognized standards that define a framework for how modern organizations should manage information and data, as well as the policies and procedures that govern information risk management processes.
The certificates were issued to CWG by Canadian based PECB MS, a global provider of audit and certification services that offer its expertise on multiple fields, including but not limited to Information Security, Quality Management, Business Continuity, Service Management, Health, Safety and Environmental Management. said after an annual surveillance audits, it found CWG Plc to be in accordance with the management system requirements in ISO 22301.
"We hereby certify that the management system of CWG Plc has been assessed and found to be in accordance with the management system requirements in ISO/IEC 27001 and ISO 22301," the certificates show.
The scope of the certifications includes Human Resources and General Services, Finance and Accounts, Treasury, Software Development, Internal IT Services, Procurement/Logistics, Internal Control, Corporate Development/Quality Assurance & Metrics, Business Development/Product Management, Data Center & DR Sites, Corporate Finance, Brand and Marketing Communications, Legal, ATM Support Operations.
UBA Business Series to equip SMEs with Performance Management Strategies for Organisational Growth
UBA has been assisting with essential tips to help businesses ensure that they stay afloat and remain thriving.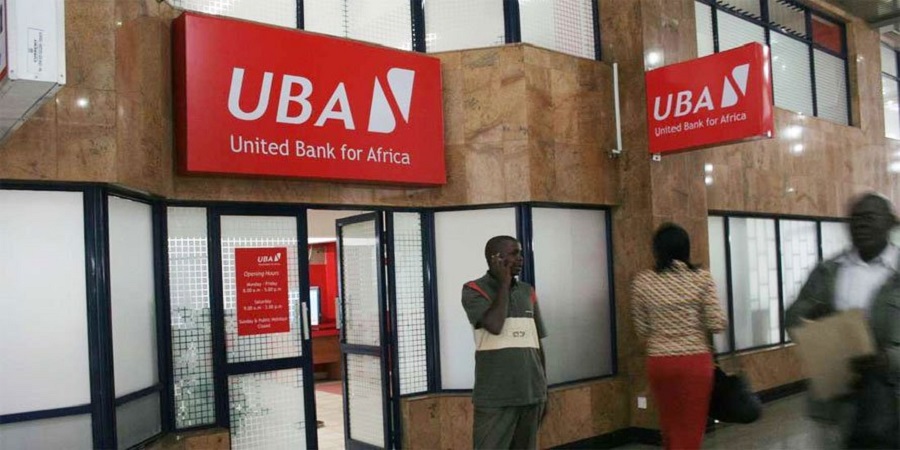 As part of its commitment to support the growth and sustainability of Micro, Small and Medium-scale Enterprises (MSME) in the continent, Pan African financial Institution, United Bank for Africa (UBA) Plc, is set to organise the next edition of its UBA Business Series.
The UBA Business Series which is a monthly event, is an MSME Workshop as well as a capacity-building initiative of the bank where business leaders and professionals share well-researched insights on best practices for running successful businesses, especially in the face of the difficult operating environment that dominates the African business landscape.
Through this initiative, UBA has been assisting with essential tips to help businesses re-examine their models and strategies and ensure that they stay afloat and remain thriving.
The topic for the next edition of the series is ' Managing Performance for Business Growth,' and it will be held on Wednesday, April 14, 2021, via Microsoft Teams. At this session, the Managing Director, Secure ID Limited, Mrs Kofo Akinkugbe, will be sharing useful tips and insights on the key strategies of performance management to boost business growth.
Akinkugbe is the founder of SecureID Nigeria, a MasterCard, VISA and Verve certified Smartcard Personalization Bureau and Digital Technology company. She currently serves as the Managing Director/CEO, Secure Card Manufacturing, – a Smartcard manufacturing plant producing high-security identity cards and documents for the Banking, Telecoms and Public sectors across Africa and beyond.
The capacity-building event is a virtual session which is open to all – including business owners and leaders – and will be held on Wednesday, April 14th, 2021, at 2pm WAT. Interested participants can register via http://bit.ly/UBASMEWorkshopMarch2021
UBA's Head, SME Banking, Sampson Aneke said of Akinkugbe, 'with her vast experience garnered over the years from various sectors, she will help business owners understand how performance management strategies can be effectively implemented to ensure business growth'.
He emphasised UBA's commitment and deep passion for small businesses, which according to him, remains the engine of any developing economy adding, "We know small businesses are the backbone of the economy in every country. In many climes, businesses with fewer than 100 employees account for 98.2% of all businesses. This no doubt captures the importance of SMEs to a thriving economy which is why UBA is committed to seeing them flourish."
Nairametrics | Company Earnings
Access our Live Feed portal for the latest company earnings as they drop.