FG inaugurates ministerial task force on Digital Switch Over rollout
The Minister of Information has inaugurated a 14-member ministerial task force on the Digital Switch Over (DSO) rollout across the country.
The Federal Government has launched a 14-member Ministerial Task Force on the Digital Switch Over (DSO) rollout across the country.
This was disclosed by the Minister of Information and Culture, Alhaji Lai Mohammed, at the inauguration of the committee on Tuesday in Abuja.
"As you may be aware, gentlemen, the Federal Executive Council has recently approved the outstanding payments to key stakeholders in the DSO, thus removing what has constituted a roadblock to the entire process in the past three years," Lai Mohammed said.
He disclosed that yesterday marked the third year that FG last launched the DSO in any state, which was in Osun State on February 23, 2018.
"We launched the pilot programme in Jos, Plateau State, on April 30th 2016, followed by Abuja on Dec. 22nd 2016, then Ilorin, Kwara State, on Dec. 20th 2017; Kaduna two days later on Dec. 22nd 2017, Enugu on Feb. 12th 2018 and finally, as I said earlier, Osogbo on Feb. 23rd 2018," he disclosed.
READ: CBN, Bankers' Committee signs MOU with FG for National Arts Theatre, creates clusters
He disclosed that the FG does not have an excuse not to launch a DSO across the nation after the FEC approved payment with 31 states to cover He also stated that the FG found out that there is a need for less government influence in the DSO roll out, citing the need for a structure and an ecosystem that is self-sufficient and self-reliant.
"We have studied the trend and it is clear that we have to reduce government involvement in the DSO ecosystem and allow the private sector to take the lead, on purely commercial terms.
"We have studied the trend and it is clear that we have to reduce government involvement in the DSO ecosystem and allow the private sector to take the lead, on purely commercial terms.
"In order to begin the commercialization of the DSO, we need to create a structure and an ecosystem that is self-sufficient, self-reliant and able to generate revenue which will drive strategic growth in key areas," he said.
Other factors for the DSO rollout, he mentioned include:
The process is capable of creating over 1 million jobs over the next three years.
The process of introducing world-class Audience Measurement and Media Monitoring to deliver on our potential 1-billion-dollar TV and Online Advertising revenue market and now we will ensure that the DSO ecosystem delivers value to the economy.
Manufacturing alone can create between 40 and 50 thousand jobs, citing that Digitization requires all homes to have a Set-Top-Box or Smart TV. Connectivity to the Internet is also possible via a dongle attached to the boxes.
READ: FG increases hate speech fine from N500,000 to N5 million, moves against monopoly and antitrust
The members of the Ministerial Task Force on the Digital Switch Over (DSO) and the organisations they represent are as follows:
1. Alhaji Lai Mohammed (Federal Ministry of Information and Culture, Chairman);
2. Prof. Armstrong Idachaba (National Broadcasting Commission)
3. Engineer Edward Amana (Digiteam);
4. Dr. Tunde Adegbola (Digiteam);
5. Hajia Sa'a Ibrahim (Broadcasting Organizations of Nigeria);
6. Engineer Sadeeq Musa (ITS);
7. Mr. Godfrey Ohuabunwa (Set-Top-Box Manufacturers); who is also standing in for the BON Chair
8. Dr. Lekan Fadolapo (APCON);
9 Ms. Aisha Shehu Omar (Federal Ministry of Finance, Budget and National Planning);
10. Mr J. O. Attah (Nigeria Customs Service); represented here by Mr Dalhatu
11. Mr. Nnanna Ibom (Federal Ministry of Information and Culture);
12. Engineer Olusegun Yakubu (Pinnacle Communications);
13) Mr. Toyin Subair (Inview)
14) And Mr. Joe Mutah (Federal Ministry of Information and Culture) who will serve as Secretary.
What you should know 
Recall Nairametrics reported last year that Alhaji Lai Mohammed said the Digital Switch Over (DSO) in broadcasting will need to transition to a private-sector-driven enterprise, as it is the only way to ensure that the planned settlement of outstanding debts from the project is sustainable.
Nairametrics reported earlier this month that the Federal Economic Council gave approval for the sum of about N9.43 billion for the ministry of information to complete the digital switchover, which had previously missed the deadline set for implementation.
CBN says it will reject continuous importation of maize
The CBN has said that it will oppose all attempts to continue the importation of maize into the country.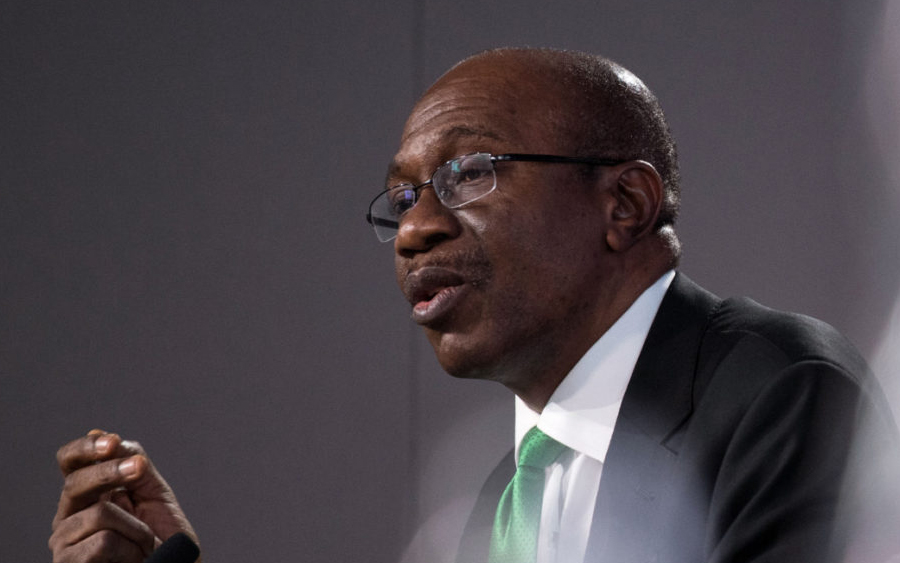 The Central Bank of Nigeria (CBN) has said that it will oppose all attempts to continue the importation of maize into the country.
This is geared towards encouraging local production as the apex bank believes that maize farmers in Nigeria have what it takes to close the maize demand gap of over 4.5 million metric tonnes in the country.
This was made known by the CBN Governor, Godwin Emefiele while speaking in Katsina on Thursday during the unveiling of the first maize pyramid and inauguration of the 2021 maize wet season farming under the CBN-Maize Association of Nigeria Anchor Borrowers' Programme.
Emefiele said, "With over 50,000 bags of maize available on this ground, and others aggregated across the country, maize farmers are sending a resounding message that we can grow enough maize to meet the country's demand.''
He explained that the maize unveiled at the ceremony would be sold to reputable feed processors adding that this would in turn impact positively on current poultry feed prices, as over 60% of maize produced in the country were used for producing poultry feed.
Emefiele said that the apex bank was ready to provide support to the youths that are willing to engage in agriculture and encouraged them to embrace agriculture.
Speaking at the event, the Katsina State Governor, Bello Masari, said the state had suffered a setback in agriculture as over 60,000 hectares of farmlands were uncultivated due to insurgency, which hindered farmers from gaining access to their means of livelihood.
On his part, President Muhammadu Buhari, who was represented by the Kebbi State Governor, Atiku Bagudu, while unveiling the pyramids, reassured the farmers, processors and other value chain participants, of the support of government towards ensuring that they perform optimally.
What you should know
It can be recalled that in July 2020, the CBN included maize importation to its list of 41 items banned from assessing forex at the official market as it directed all banks/authorised dealers to immediately discontinue the processing of Forms M for maize/corn importation into the country.
The apex bank in its circular said that this measure is aimed at increasing local production of the commodity, stimulating a rapid economic recovery, safeguarding rural livelihoods and increasing jobs.
Microsoft Broadband Deal: Implications and how to maximize for AfCFTA
The world is gradually transitioning into a knowledge and digital economy and Nigeria cannot be left behind.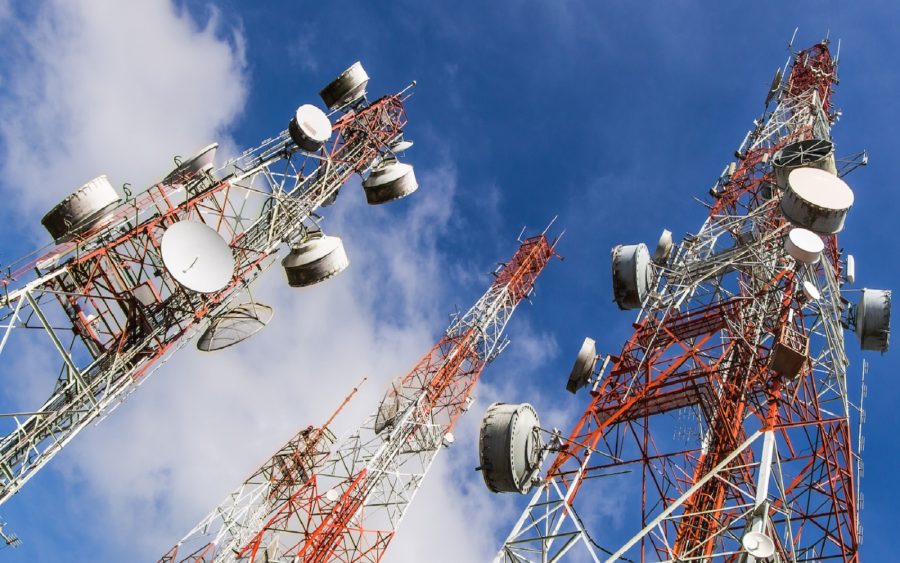 On the 3rd of May, 2021, The Federal Government announced a deal with Microsoft through the Federal Ministry of Communications and Digital Economy for the development of high-speed internet infrastructure across the six regions in the country.
Microsoft disclosed in a statement saying: "Six regions in the country have been earmarked for the development of high-speed internet infrastructure. Microsoft's Airband team will work closely with local partners to improve broadband connectivity in these communities while also assisting with the design and implementation of hyper-scale cloud services."
The FG stated that Microsoft's AirBand Tech has enabled rural and underserved communities gain access to high-speed internet connectivity, tapping into the unused broadcasting frequencies of television white spaces. The technology is also cheaper and faster to deploy than fibre and is coming at a time when telecoms have been the brightest spot of Nigeria's economy in a period of declining growth.
With Nigeria looking to diversify the economy, deeper broadband penetration can act as a catalyst for Nigerian service exports for the African Continental Free Trade Area (AfCFTA).
Telecoms and Internet penetration in Nigeria
According to the last Gross Domestic Product Report released by the National Bureau of Statistics (NBS), Nigeria's information and communication sector grew by 13.8% in full-year 2020 compared to 11.08% recorded in 2019 and 9.65% in 2018, comprising majorly of Telecommunications and Information Services, Publishing, Motion Picture, Sound Recording, and Music Production, and Broadcasting.
The sector also contributed 15.06% to aggregate real GDP in Q4 2020, with Telecommunications & Information Services growing by 17.64% in Q4 2020 compared to 17.36% in Q3 2020 and 10.26% in Q4 2019.
Internet users
The Q4 2020 telecoms report by the National Bureau of Statistics (NBS) revealed that the number of internet subscribers in Nigeria increased from 126.1 million as of Q4 2019 to 154.3 million in Q4 2020, representing a 22.38% increase, with Lagos, Kano, Oyo, FCT, and Ogun state recording a total increase of 8.96 million new internet subscribers between 2019 and 2020.
The reason for the sector's impressive performance is not far-fetched as more Nigerians were home during the lockdowns and spent more time online, working remotely for Nigerian and foreign firms.
Broadband Penetration
To develop a robust service sector economy, broadband penetration is needed to maximize service economy exports in IT, Finance, Entertainment, and many others.
According to a report by MICUS Management Consulting GmbH, "companies adopting broadband-based processes improve their employees' labour productivity on average by 5% in the manufacturing sector and by 10% in the services sector. The development of broadband allows the acceleration and automation of information flow between companies, which enables an increased specialization in knowledge-intensive activities."
With the rising number of internet users in Nigeria, broadband penetration has also witnessed a boost. Minister of Communications and Digital Economy, Dr Isa Ali Ibrahim Pantami disclosed last year that Nigeria increased its broadband penetration rate from less than 6% in 2015 to 43.30% by August 2020 which translates to 82, 653,247 broadband subscriptions in the country.
It is fair to say that with the rising broadband and internet penetration in Nigeria, the nation's potential for skilled service export and trade is a gold mine that should be harnessed for future African trade, especially as Africa agrees to enter into tariff-free trade.
The AfCFTA
The African Continental Free Trade Area (AfCFTA) agreement which took off on January 1, 2021, is expected to create the world's largest free trade area measured by the number of countries participating. The pact which connects about 1.3 billion people across 54 countries with a gross domestic product (GDP) valued at $3.4 trillion, has the potential to lift 30 million people out of extreme poverty.
Nigerian Economic Summit Group (NESG) also urged that for the FG to maximize the Africa Continental Free Trade Area (AfCFTA) agreement, it needs to direct its efforts into strengthening domestic value chains.
"Resource-based countries, such as Algeria, Egypt, and Nigeria – which collectively account for approximately 50% of Africa's GDP – contribute only 11% to intra-African trade.
In terms of intra-African exports, the estimates also showed that manufacturing exports will have increased by 110%  followed by agricultural exports (49%) and services exports (14%) by 2035.
Nigeria could reap more gains through export diversification away from crude oil, as manufacturing exports currently account for an average of 9 % cent of the country's total exports," Mr Laoye Jaiyeola, Chief Executive Officer, NESG said.
From what the NESG concluded, it is safe to say that Nigeria has enough potential to cover with Intra African trade, especially through broadband-inspired service exports, which will create employment and improve productivity.
Prince Nwafuru, an international trade lawyer with Paul Usoro & Co, leader of one of the Commercial Dispute Resolution & Litigation Teams, and a Nairametrics trade analyst says improved broadband penetration will lead to reduced costs and more productivity; and the added innovation infrastructure funding will boost innovation rankings for Nigeria.
What does improved broadband mean for Nigerian tech jobs and service jobs and how would it improve earnings?
"The world is gradually transitioning into a knowledge and digital economy and Nigeria cannot be left behind," Nwafuru said.
"In order to build a strong ecosystem for the digital economy, Nigeria requires strong broadband and ICT infrastructure. The broadband penetration based on the last report from the NCC is less than 44% with the plan to reach 90% penetration over the next 5 years. The speed and cost of data remain a major challenge for the service and tech sectors. Faster internet is required to drive e-commerce and digital economy. Improved infrastructure will definitely lead to a reduction in the cost of doing business and increased earnings for the tech and services industries," he added.
Bottomline
The tech and service ecosystem requires incentives and enabling infrastructure to scale and serve the large market that exists in Nigeria. Though the e-commerce space has recorded some growth in recent years more needs to be done to position Nigeria to serve the rest of Africa.
Sadly, Nigeria was not even amongst the top 10 African Countries in the Global Innovation Index for 2020, which ranked Mauritius, South Africa, Kenya, Tanzania, Rwanda, Egypt, Senegal, and Ghana above the country, despite the fact that Nigeria boasts of young and innovative population. This paradox further underscores the need for investment in enabling infrastructure to drive the needed growth which will position Nigeria in its pride of place on the continent.
Nairametrics | Company Earnings
Access our Live Feed portal for the latest company earnings as they drop.