Agro processors appeal to CBN to provide easy Forex access for SMEs
AFAP has appealed to the country's apex bank to assist SMEs to easily access foreign exchange.
Duro Kuteyi, the National President, Association of Food and Agro Processors (AFAP), has appealed to the Central Bank of Nigeria (CBN) to assist Small and Medium Enterprises (SMEs) to easily access foreign exchange for procurement of machinery.
According to a news report by NAN, he made this appeal while speaking at the Award and End-of-Year ceremony of Spectra Industries Ltd. in Lagos on Thursday.
READ: Leaked memo: CBN instructs banks to block bank account of 38 companies for "forex abuse"
While speaking at the ceremony, Kuteyi noted that having access to machines will enable SMEs to play an active role in the economy, which will help to deepen economic growth, and go a long way to improve the country's foreign exchange earnings, job creation, and productivity.
Kuteyi, who doubles as the Chief Executive Officer of Spectra Industries Ltd, revealed that SMEs face major regulatory challenges, especially when they want to convert funds to dollars at the CBN official exchange rate to import the machines.
READ: CBN maize import ban ill-timed, may cripple poultry sector – University Don
He said this issue is a major hindrance to one of the AFAP's mandate, which includes advocating for an opportunity to increase food processing for local and export markets to ensure food security for the nation.
In his words, he disclosed that some members of the association had secured funding under CBN's financial intervention.
READ: FIRS vows to punish officials involved in the DTA scam
What the AFAP President is saying
"Most machines required for production are not available in Nigeria, and purchasing foreign exchange at the black market rate to buy the machines will be too costly. We know that many SMEs can export quality goods to other countries, particularly African countries, if we have durable and functional equipment to aid our production."
READ: Naira falls across forex markets as Nigeria's external reserve loses $838 million in 6 weeks
What you should know
Nairametrics reported on 25th August 2020, that in a circular issued by the apex bank to all authorized dealers and the general public on August 24, 2020, and signed by its Director for Trade and Exchange, Dr. O. S. Nnaji, restricted buying agents/companies or any third parties from accessing its SMIS forex window through FORM M forex purchases.
The restrictions hold means that any company in Nigeria looking to import a manufactured item from an Original Equipment Manufacturer into the country would need to go through the local agent of the Manufacturer in Nigeria, as FORM M will only be opened for the Original Equipment Manufacturer directly and not the local agent or any third party.
Hence the company in Nigeria seeking to purchase an item will have to pay directly to the Original Equipment Manufacturer and not through the local agent which is a third party in the transaction.
Reacting to this development, Director-General of Lagos Chambers for Commerce and Industry, Dr Muda Yusuf, during an interview said the implementation of the policy would translate to the disruption and dislocation of over 80% supply chain of the business community. Yusuf explained that SMEs and other small businesses are incapacitated to have a direct transaction with producers of machines and equipment manufacturers abroad due to their size and the small size of their purchases, the only option they have is to buy from intermediaries.
He emphasized that the policy would affect intermediaries, and the lack of intermediation would lead to supply chains disruption, and this would aggravate the impact of the pandemic on businesses and the economy as a whole, as many of these businesses would be completely cut-off.
AfDB set to mobilize $25 billion to scale up African climate adaptation
AfDB is mobilizing to the tune of $25billion to scale up and accelerate climate change adaptation actions across Africa.
The African Development Bank (AfDB) has formally launched the Africa Adaptation Acceleration Program (AAAP) that would mobilize $25 billion to scale up and accelerate climate change adaptation actions across Africa.
This disclosure was made by the President of AfDB, Dr. Akinwunmi Adesina, during the Climate Adaptation Summit (CAS) 2021, hosted by the government of the Netherlands and the Global Centre on Adaptation (GCA).
According to Dr. Adesina,
"Our ambition is bold: to galvanize climate resilience actions; support countries to accelerate and scale up climate adaptation and resilience, and mobilize financing at scale for climate adaptation in Africa"
"Our Youth Adaptation flagship will unlock $3 billion for the youth, support 10,000 youth-led SMEs in climate resilience, and build capacity for one million youth on climate adaptation"
Dr. Adesina thanked Ban Ki-Moon for his role in the establishment of GCA's regional office for Africa in Abidjan in 2020, which was hosted by the Bank.
He also acknowledged that the presence of John Kerry, U.S. special envoy for climate, provided a boost to global climate efforts and stated, "With you in charge, and the strong and palpable leadership of President Biden, we are reenergized on the global agenda on climate change"
What they are saying
In consideration of the huge gaps in financing for adaptation in developing countries, the UN Secretary-General, Ban Ki Moon, called for 50% of all climate finance provided by developed countries and multilateral development Banks to be allocated to adaptation and resilience in developing countries, noting, "the African Development Bank set the bar in 2019 by allocating over half of its climate financing to adaptation."
The Ghanaian president, Nana Addo Dankwa Akufo-Addo, said that his country was working with the private sector with the assistance of the Green Climate Fund, "to establish a multimillion-dollar green fund to support our climate adaptation interventions and our efforts to transition to renewable energy."
What you should know
The Climate Adaptation Summit holds annually to discuss emerging climatic issues and challenges facing Africa
The AAAP, a joint initiative between the African Development Bank and the Global Centre on Adaptation, is expected to scale up innovative and transformative actions on climate adaptation across Africa.
The African Development Bank Boss participated in three sessions and outlined a number of Bank initiatives, including the $20 billion Desert to Power project to create a solar zone in the Sahel, the largest in the world.
The Bank's Technologies for African Agricultural Transformation (TAAT) initiative has leveraged $450 million and provided 19 million farmers in 27 countries with climate-resilient agricultural technologies, raising average yields by 60%.
Lagos seals 10 different properties in Ogudu GRA for violating planning laws
10 different buildings in the Ogudu GRA area have been sealed by the Lagos State Government for violating physical planning laws.
The Lagos State Government has sealed off 10 different buildings in Ogudu GRA for violating the state's physical planning laws.
While leading a team of government officials for the special enforcement operation, the Lagos State Commissioner for Physical Planning and Urban Development, Dr Idris Salako, said owners of the property involved had chosen to remain obstinate in their wrong ways as they refused to comply with the Lagos State Physical Planning laws, despite being served the statutory notices.
He stated that the sealed property owners had breached various aspects of the law, including the development of buildings without Planning Permits, not building in conformity with approvals and not having stage certification among others.
The Commissioner emphasized that the Lagos State Government is determined to achieve a livable, orderly and sustainably built environment and would not allow any willful violation of the Planning laws of the State.
Salako also urged Developers and Property Owners, whose properties were sealed, to engage the Ministry with a view to getting the appropriate Planning Permits authorising their building construction or renovation.
He added that law-abiding citizens of Lagos State intending to build should obtain Planning Permits from Lagos State Physical Planning Permit Authority and evidence of Stage Certification, which includes Certificate of Completion and Fitness for Habitation, from Lagos State Building Control Agency (LASBCA).
The Commissioner enjoined Lagosians not to engage charlatans in obtaining Planning Permits as they run the risk of procuring fake permits which the State government would not hesitate to disavow.
What you should know
The Lagos State Government through its Physical Planning and Urban Development Ministry has been on strict enforcement drive of its physical planning laws by moving against developers of illegal and unapproved buildings.
At different times, they have sealed off both commercial and residential properties in Lekki, Surulere, Ikoyi, Amuwo Odofin, Ogudu GRA, Ikeja and others.
The state government has just reviewed its planning permit processing time and reduced the layout approval process to make it easier, faster and less cumbersome for developers to obtain their planning permit.
Lagos State Government to transform Badagry into industrial and tourism hub
Lagos State Government has assured Badagry residents of plans to transform the area into an industrial and tourism hub.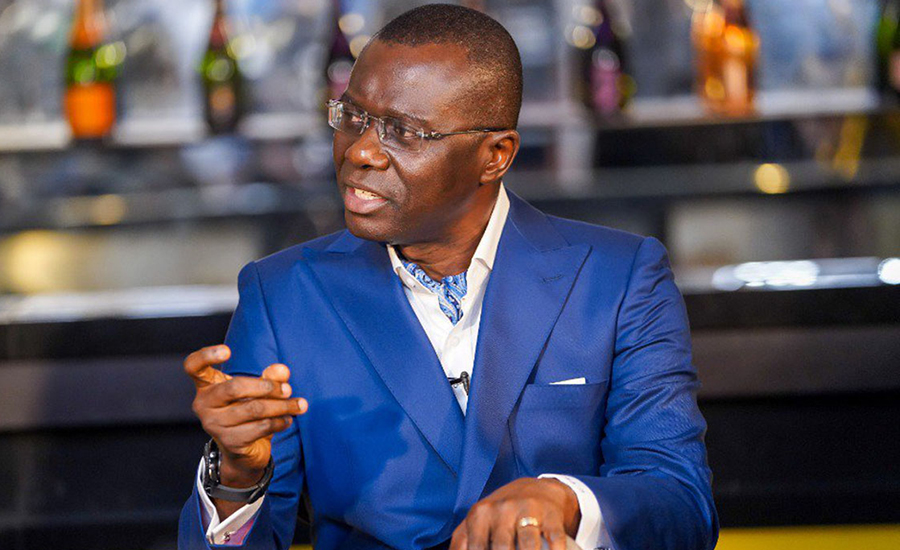 The Governor of Lagos State, Babajide Sanwo-Olu, has announced that the state will transform the Badagry area of the state into a tourism and industrial hub.
This was disclosed on Monday during the inauguration of the reconstructed 5.5 kilometres Hospital Road in Bagadry. The Governor was represented by his spokesman, Mr Adesina Odunuga, from the State Ministry of works.
Sanwo-Olu said the transformation would be part of the State's "administration's infrastructure drive."
"Our plan is to harness Badagry's tourism and growth potentials through the provision of this 5.5km-long road.
"We have planned the execution and the completion of this road in two phases.
"Once the road is completed, there will be corresponding economic benefits in form of new clusters of industries, commercial growth and general ease of transporting goods,'' he said.
The Governor added that the road would be reconstructed as a dual carriage-way to connect Idale, Povita, Topo and Ajido communities to Lagos-Badagry Expressway via Joseph Dosu Road.
"The road strategically services the Badagry Marina where several tourism centres such as Agiya Tree Monument, First Storey Building and Early Missionary Cemetery in Nigeria including Slave Trade Relics /Point of No Return, Heritage Museum, Eko Theatre, Badagry VIP Chalets and a host of others are located," he added.
What you should know
Nairametrics reported earlier this month that Lagos State had announced that it would increase infrastructure spending in 2021 to 60% of its budget, in a bid to repair damages inflicted by hoodlums in October 2020, following the #EndSARS protests.
The Lagos State Government also assured its residents that it would improve social services and expand public infrastructure to enhance productivity and economic growth.