CBN maize import ban ill-timed, may cripple poultry sector – University Don
The University Don stated that the apex bank's decision to ban maize importation was too abrupt.
The recent directive by the Central Bank of Nigeria, banning the importation of maize, has been described as ill-timed, with potential negative consequences for Nigeria's poultry sector. The apex bank had on July 13 restricted access for importation of maize through the official CBN forex window. It hinged its decision on the need 'to increase local production, stimulate a rapid economic recovery, safeguard rural livelihoods and increase jobs which were lost as a result of the ongoing COVID-19 pandemic.'
However, Dr. Ikechukwu Kelikume, the Programme Director of the Lagos Business School Agribusiness programme, stated that the policy could further compound the woes of poultry farmers given that maize, which constitutes over 50 per cent of poultry feed content is currently very scarce, and where available, is very expensive, even as the price keeps rising.
READ ALSO: CBN to support maize farmers, projects 12.5 million metric tons in 18 months
Although admitting that the CBN's earlier policies of Agric, Small and Medium enterprise scheme and the Anchor Borrowers Programme have been largely successful, he opined that the current decision to discontinue the processing of Form M for the importation of Maize could reverse the gains of those interventions.
On the consequences of the CBN directive, Kelikume said: "The situation spells doom for poultry farmers across the country who are beginning to cut down on production because of the high cost of feed and imported medication for the birds. A negative spillover effect of the high cost of feed is the scarcity of eggs and a consequent rise in its price across the country. The implications of the current challenges in the maize value chain are that the gains of employing more people in the agricultural sector will be rolled back in the coming months."
READ ALSO: Farmcrowdy launches new 7,500 acres for rice and maize farms
He added: "As it stands, there is no alternative for the poultry farmers, as the poultry sector will face a catastrophic shortage of feeds, a critical input in their business. This situation will render tens of thousands of them unemployed and undo all the gains made by this sector in the past five years. Thousands of poultry businesses will shut down in the face of high operating costs, leaving business owners and their employees without a means of livelihood."
The University Don stated that the apex bank's decision to ban maize importation was too abrupt, urging the CBN to reverse the decision. "As a matter of necessity, the CBN's decision to discontinue the processing of Form M for the importation of Maize/Corn must be revisited. It is expedient at this time for the Central Bank to allow importers of Maize to import it through the CBN Foreign exchange window, to close the gap in maize shortage while preparing for a phased discontinuation of maize importation in the country," he said.
READ MORE: CBN restricts forex for milk import to Nestle, Chi, Friesland, 3 others
He estimates the current shortfall in the maize value chain to be around 100,000 metric tons, which translates to an import bill of less than $20 million, describing that as a negligible import burden, even in the current tight foreign exchange situation, and a small price to pay to salvage the poultry sector.
READ ALSO: Poultry farmers beg President Buhari not to reopen borders
The LBS Agribusiness Programme Director further counselled: "The time to act is now. The government must put its mechanism in place to import Maize into the country as a temporary measure to plug the pending scarcity that is imminent in the last quarter of the year 2020. Nigeria has a high production potential for maize. Notwithstanding, the current challenge is that the production and supply bottlenecks in the sector have first to be checkmated for any meaningful import restriction measure to be effective."
CWG Plc gets ISO 27001 and ISO 22301 certifications
CWG also passed the ISO 9001 in Quality Management System recertification audit, which was issued by the SON.
The leading technology solutions provider in West Africa, CWG Plc, has been issued both the ISO 27001 in Information Security Management System and ISO 22301 in Business Continuity Management System certifications.
According to CWG's Head of Quality Assurance and Business Intelligence, Bunmi Adewunmi, 'In addition to receiving these certifications, CWG also passed the ISO 9001 in Quality Management System recertification audit, which was issued by the Standard Organization Nigeria (SON).
"We are thrilled that CWG Plc has been awarded the globally acclaimed and coveted ISO 27001 and ISO 22301 certifications in recognition of our dedication towards quality and commitment to the highest level of information and data security management systems," Adewunmi said in a statement.
The statement added that these certifications reflect CWG's efficiency and determination in providing impeccable services, which has established the ICT company in four African countries as a world-class brand.
While assuring that CWG Plc will continue to offer high-quality services using international standards the Pan-African ICT company believes that its enthusiasm for developing long-term initiatives is growing and performance at all levels improving too.
Both ISO 27001 and ISO 22301 certifications are internationally recognized standards that define a framework for how modern organizations should manage information and data, as well as the policies and procedures that govern information risk management processes.
The certificates were issued to CWG by Canadian based PECB MS, a global provider of audit and certification services that offer its expertise on multiple fields, including but not limited to Information Security, Quality Management, Business Continuity, Service Management, Health, Safety and Environmental Management. said after an annual surveillance audits, it found CWG Plc to be in accordance with the management system requirements in ISO 22301.
"We hereby certify that the management system of CWG Plc has been assessed and found to be in accordance with the management system requirements in ISO/IEC 27001 and ISO 22301," the certificates show.
The scope of the certifications includes Human Resources and General Services, Finance and Accounts, Treasury, Software Development, Internal IT Services, Procurement/Logistics, Internal Control, Corporate Development/Quality Assurance & Metrics, Business Development/Product Management, Data Center & DR Sites, Corporate Finance, Brand and Marketing Communications, Legal, ATM Support Operations.
UBA Business Series to equip SMEs with Performance Management Strategies for Organisational Growth
UBA has been assisting with essential tips to help businesses ensure that they stay afloat and remain thriving.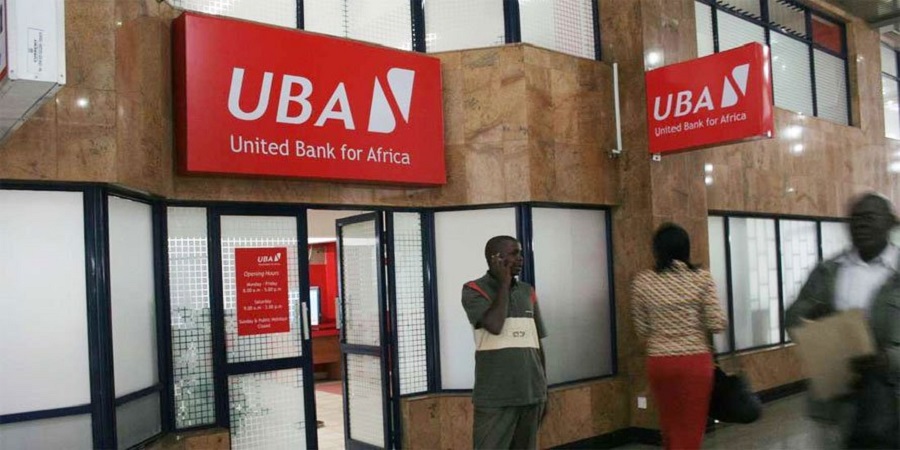 As part of its commitment to support the growth and sustainability of Micro, Small and Medium-scale Enterprises (MSME) in the continent, Pan African financial Institution, United Bank for Africa (UBA) Plc, is set to organise the next edition of its UBA Business Series.
The UBA Business Series which is a monthly event, is an MSME Workshop as well as a capacity-building initiative of the bank where business leaders and professionals share well-researched insights on best practices for running successful businesses, especially in the face of the difficult operating environment that dominates the African business landscape.
Through this initiative, UBA has been assisting with essential tips to help businesses re-examine their models and strategies and ensure that they stay afloat and remain thriving.
The topic for the next edition of the series is ' Managing Performance for Business Growth,' and it will be held on Wednesday, April 14, 2021, via Microsoft Teams. At this session, the Managing Director, Secure ID Limited, Mrs Kofo Akinkugbe, will be sharing useful tips and insights on the key strategies of performance management to boost business growth.
Akinkugbe is the founder of SecureID Nigeria, a MasterCard, VISA and Verve certified Smartcard Personalization Bureau and Digital Technology company. She currently serves as the Managing Director/CEO, Secure Card Manufacturing, – a Smartcard manufacturing plant producing high-security identity cards and documents for the Banking, Telecoms and Public sectors across Africa and beyond.
The capacity-building event is a virtual session which is open to all – including business owners and leaders – and will be held on Wednesday, April 14th, 2021, at 2pm WAT. Interested participants can register via http://bit.ly/UBASMEWorkshopMarch2021
UBA's Head, SME Banking, Sampson Aneke said of Akinkugbe, 'with her vast experience garnered over the years from various sectors, she will help business owners understand how performance management strategies can be effectively implemented to ensure business growth'.
He emphasised UBA's commitment and deep passion for small businesses, which according to him, remains the engine of any developing economy adding, "We know small businesses are the backbone of the economy in every country. In many climes, businesses with fewer than 100 employees account for 98.2% of all businesses. This no doubt captures the importance of SMEs to a thriving economy which is why UBA is committed to seeing them flourish."
Nairametrics | Company Earnings
Access our Live Feed portal for the latest company earnings as they drop.