MUFG Bank and Afreximbank sign a $520 million COVID-19 response facility
Afreximbank will use the $500 million proceeds from the signed agreement with MUFG Bank for its Pandemic Trade Impact Mitigation Facility.
MUFG and African Export-Import Bank (Afreximbank) have signed a $520 million facility, following Nippon Export and Investment Insurance (NEXI) agreement to support and cover the arrangement.
Afreximbank will use the $500 million proceeds from the signed agreement with MUFG Bank for its Pandemic Trade Impact Mitigation Facility (PATIMFA).
READ: Africa's economy to dip by 3.4% this year – AfDB President, Akinwumi Adesina
NEXI's proactive support for this facility was agreed on the basis of Afreximbank being a strategic partner, participation from Japanese investors, and the deal contributing to the UN's Sustainable Development Goals (SDGs).
MUFG was the sole Mandated Lead Arranger, Bookrunner, Agent and NEXI Coordinator on the transaction, with the documentation closing in December 2020.
READ: House of Reps directs NAICOM to suspend recapitalisation of insurance firms
The facility fully aligns with Afreximbank's strategic priorities in the area of intra and extra African trade and investment, export manufacturing, as well as industrialization. These objectives find common ground with NEXI's objectives of supporting sustainable African growth and development in line with TICAD objectives.
READ: Afreximbank announces $3 million COVID-19 response grant for African countries
Working together with NEXI and Afreximbank, MUFG was able to access under-utilized Japanese liquidity, resulting in an extremely successful outcome of distribution to Japanese investors, many of which were new investors for Afreximbank. This follows in the footsteps of two Samurai loans for Afreximbank in 2017 and 2019, including the largest ever Samurai Loan for an African issuer.
READ: Debt forgiveness will help boost development in Africa – Gbajabiamila
What they are saying
Speaking on the transaction, Christopher Marks, Head of Emerging Markets EMEA, commented:
"This facility marks a watershed moment for African institutions looking to tap the Japanese investor pool, and we couldn't be prouder to have played a leading role. It goes without saying that we are delighted to have once again partnered with Afreximbank, which is not only leading the way in terms of bringing in new investment and growth opportunities to Africa, but also providing vital support to the region in the face of the COVID-19 pandemic."
READ: Arsenal star, Aubameyang fined $10,000 by CAF for social media posts
What you should know
The signed arrangement between the banks is the first to be covered by NEXI.
Afreximbank will use the proceeds towards its Pandemic Trade Impact Mitigation Facility (PATIMFA), which was launched in March 2020 to help African sovereigns, commercial banks and corporates to weather the impact of the crisis due to the COVID-19 pandemic.
The facility will support the Bank's interventions in response to the COVID-19 pandemic and will be used to finance trade and trade-related investments which contribute to the sustainable development of the socioeconomic, health, manufacturing, environmental, agri and agri-related sectors across the 51 African Member States of Afreximbank.
The African Export-Import Bank (Afreximbank) is a Pan-African multilateral financial institution with the mandate of financing and promoting intra-and extra-African trade. Afreximbank was established in October 1993 and owned by African governments, the African Development Bank and other African multilateral financial institutions as well as African and non-African public and private investors.
MUFG Bank is Japan's largest bank and one of the world's largest, with offices throughout Japan and in 40 other countries.
READ: Resources mobilisation critical to Africa's recovery from Covid-19 – Adesina
Nigerian payments company, Paystack expands to South Africa
Paystack's south African expansion began with a six-month pilot phase that started after Stripe's acquisition.
Paystack, the Nigerian payments company which powers businesses with its payment API has announced that it has expanded its operations to South Africa.
Founded in 2015 by Shola Akinlade and Ezra Olubi, Paystack helps businesses in Africa get paid by anyone, anywhere in the world. The company was actively present in Nigeria and Ghana before expanding to South Africa.
In 2018, Paystack raised an $8 million series A round led by Stripe. The funding was used for its Ghana expansion. Since expanding to Ghana, Paystack has grown and claims to power 50% of all online payments in Nigeria with around 60,000 customers, including small businesses, larger corporates, fintech, educational institutions, and online betting companies.
The company was later acquired by Stripe for $200M in 2020 for its African expansion. According to Tech Crunch, Paystack south African expansion began with a six-month pilot phase that likely started a month after Stripe's acquisition. During this phase, the company has worked with different businesses and has grown a local team to handle on-the-ground operations.
What they are saying
Shola Akinlade, Paystack CEO said, "South Africa is one of the continent's most important markets, and our launch here is a significant milestone in our mission to accelerate commerce across Africa. We're excited to continue building the financial infrastructure that empowers ambitious businesses in Africa, helps them scale and connects them to global markets."
Khadijah Abu, head of product expansion, added that "for many businesses in South Africa, we know that accepting payments online can be cumbersome. Our pilot in South Africa was hyper-focused on removing barriers to entry, eliminating tedious paperwork, providing world-class API documentation to developers, and making it a lot simpler for businesses to accept payments online."
CBN extends Naira4dollar scheme indefintely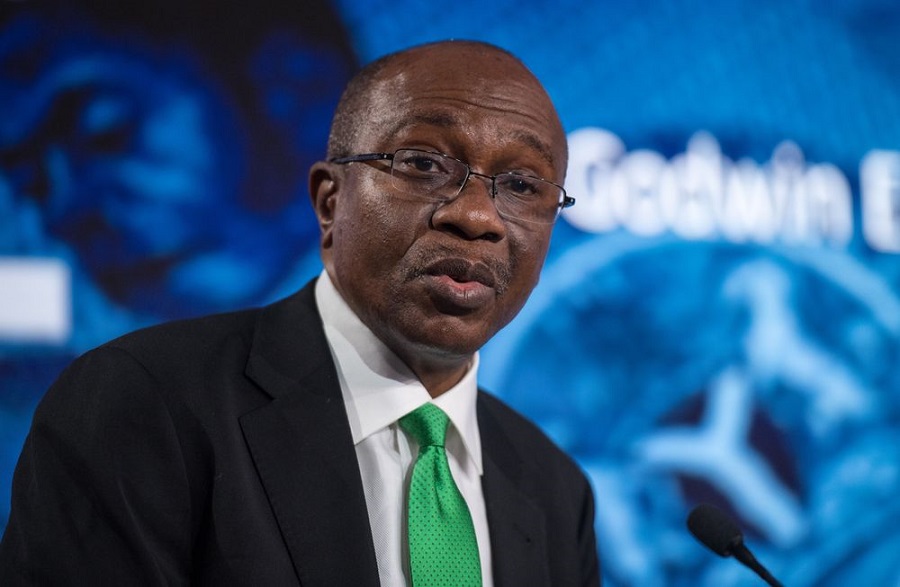 The Central Bank of Nigeria (CBN) has extended indefinitely its Naira 4-dollar scheme for diaspora remittances which was introduced a few months ago.
This is to sustain the foreign exchange market liquidity in Africa's biggest economy which has been negatively impacted by the coronavirus pandemic and drop in oil revenue.
This disclosure is contained in a statement issued by the apex bank to all deposit money banks, International Money Transfer Operators (IMTO), and the general public, on May 5, 2021, and can be seen on its website.
READ: FG rejects IMF's advice to devalue the naira
The initiative by the CBN, which rewards recipients with N5 for every $1 they receive through licensed IMTOs and commercial banks, was expected to end on May 8.
It was introduced to encourage recipients of dollars to use formal banking channels and help the CBN capture such inflows to boost the liquidity of the forex market and ensure the stability of the Naira, which has been under pressure after the crash of oil prices last year due to the pandemic.
READ: Has the Naira been devalued?
The statement from CBN reads, ''Further to the CBN circular referenced TED/FEM/PUB/FPC/01/003 dated 05 March 2021 on the above subject matter, which was originally scheduled to end on 08 May 2021, we hereby announce the continuation of the scheme till further notice.
''All aspects of the operationalization of the programme remain the same. Please take note and ensure compliance.''
More details shortly…