AstraZeneca set to buy Alexion for $39 billion
Britain's AstraZeneca has agreed to buy U.S. drugmaker, Alexion Pharmaceuticals for $39 billion in its largest-ever deal.
Britain's AstraZeneca has agreed to buy U.S. drugmaker, Alexion Pharmaceuticals, for $39 billion in its largest-ever deal.
England-based AstraZeneca PLC, which is involved in one of the efforts to develop a COVID-19 vaccine, said on Saturday, that it's using a combination of cash and shares for the acquisition of Boston-based Alexion Pharmaceuticals Inc.
READ: COVID-19: Moderna vaccine 94.5% effective against virus
The purchase will enable the company to diversify away from its fast-growing cancer business, in a bet on rare-disease and immunology drugs.
The deal comes in a week that AstraZeneca said it was conducting further research to confirm whether its COVID-19 vaccine could be 90% effective, potentially slowing its rollout, and as a rival shot from Pfizer was launched in Britain and approved for use in the United States.
READ: Moderna vaccine certified to protect monkeys against Coronavirus during study
AstraZeneca and Oxford University have jointly developed a coronavirus vaccine that British and Canadian regulators are assessing, alongside a rival effort by U.S. drugmaker, Pfizer and Germany's BioNTech that has already earned some emergency approvals, and another by U.S. biotechnology company, Moderna.
READ: Biggest online food delivery company makes debut at New York Stock Exchange
The British company said on Saturday that Alexion shareholders would receive $60 in cash and about $115 worth of equity per share – either in AstraZeneca's UK-traded ordinary shares or in dollar-denominated American Depositary Shares.
The British firm said the boards of both companies had approved the deal, which is expected to close in the third quarter of 2021.
READ: COVID-19: EU to buy up to 300million doses of BioNTech-Pfizer's COVID-19 vaccine
What they are saying
AstraZeneca Chief Executive, Pascal Soriot said, "It is a tremendous opportunity for us to accelerate our development in immunology, getting into a new segment of disease, a new segment of physicians, and patients we haven't been able to cover so far."
Speaking on an analyst call, Soriot said the deal should put to rest speculation he was on his way out, as he was determined to stay on board to see the strategic benefits of the transaction delivered.
Soriot also told reporters the deal was the result of exclusive talks and no competitive bidder was involved.
AstraZeneca Finance Chief, Marc Dunoyer, said a capital increase for the equity component of the transaction would take place on closure of the deal.
On AstraZeneca's COVID-19 vaccine, Soriot said it wasn't yet clear if the company would need results from a U.S. clinical trial before filing for approval with U.S. regulators.
Assuming positive results from that trial, the company should be able to submit the vaccine to U.S. regulators within the next six weeks, he added.
READ: PayPal, Square make top 10 list of most valuable U.S banks
What you should know
AstraZeneca was once seen as leading the race to develop a COVID-19 vaccine, but has fallen behind Pfizer and its partner BioNTech, as well as Moderna, whose shots have shown greater efficacy in late-stage clinical trials.
Alexion's best-selling drug is Soliris, used against a range of rare immune disorders including paroxysmal nocturnal hemoglobinuria (PNH), which causes anaemia and blood clots, and whose revenue rose 3.6% in the first nine months to $3 billion.
AstraZeneca hopes that an improved version of Soliris called Ultomiris has an even larger market potential. It expects more growth from introducing the target's rare-disease treatments to China and other emerging markets.
Worried about competition heating up, Hedge fund and activist investor, Elliott Management, has urged Alexion to seek a buyer and in May spoke out publicly.
Elliott first invested in Alexion in 2017, when the share price was only slightly lower than Friday's close of $120.98. Elliott did not immediately respond to a request for comment.
AstraZeneca said it expected the deal to immediately boost core earnings and to deliver pretax synergy gains of around $500million per year. It also expects around $650million in one-time cash costs during the three years following completion.
READ: Covid-19: AstraZeneca resumes final stage trials for its vaccine after initial halt
DEAL: Nigerian fintech API startup Okra raises $3.5million to expand its data infrastructure
The new investment fund will be used to expand Okra's data infrastructure across Nigeria and execute an imminent pan-African expansion.
Okra, Nigeria's fintech API startup announced that it has closed $3.5 million in a seed round.
This funding round was led by U.S.-based Susa Ventures. Other investors include TLcom Capital (the sole investor from its $1 million pre-seed round in 2020); Accenture Ventures; Angel investors like Rob Solomon, Chairman at GoFundMe and a former partner at Accel; Arpan Shah, founding engineer and ex-head of data platforms and data products at Robinhood; and Hongxia Zhong, founding engineer and ex-senior engineering manager at Robinhood.
The API company has raised a total of $4.5 million in two funding rounds.
Founded in 2019 by Fara Ashiru Jituboh and David Peterside, Okra's API empowers companies and developers to build products with seamless access to inclusive financial data and secure payments.
Okra has also analyzed more than 20 million transactions; last month, it analyzed 27.5% of this figure at over 5.5 million transaction lines.
The company also claims to onboard new clients in 24 hours or less while supporting them through the use of cases specific to their product.
Okra is connected to every bank in Nigeria with several connection methods to choose from. Some companies using Okra's API include Renmoney, Carbon, Autochek, Access bank and Interswitch.
This new investment fund will be used to expand its data infrastructure across Nigeria and execute an imminent pan-African expansion to Kenya and South Africa.
What they are saying
Seth Berman, General Partner at Susa, said "We're thrilled to partner with Okra as they enable developers across the African continent to transform digital financial services. We're blown away by the quality of Okra's team, pace of development and the excitement from the customers building on their API."
Tom Lounibos, President and Managing Director at Accenture Ventures, said the reason behind the investment stems from partnering with Okra to bring open finance to Africa, the calibre of founders and their technology.
Omobola Johnson, Senior Partner at TLcom Capital, said her firm had been consistently impressed with the quality of the Okra team.
"Fara's technical depth and expertise, which when combined with the entrepreneurial acumen she and David bring to the company, leaves us confident that they are building Africa's most stable and robust API infrastructure. TLcom is delighted to continue partnering with Okra."
Fara Ashiru Jituboh CEO of Okra said "We build the tools that businesses need to achieve full digital transformation and we are excited to be welcoming some highly strategic global investors as we scale our Open Finance-as-a-Service operations. The opportunities to collaborate and grow together are significant and we are now in a strong position to continue to build and scale in the African, and global API space."
Access Bank moves to acquire BancABC Botswana
The Nigerian bank would buy just over 78% of BancABC Botswana for an undisclosed cash amount of about 1.13 times the book value plus a two-year deferred payment.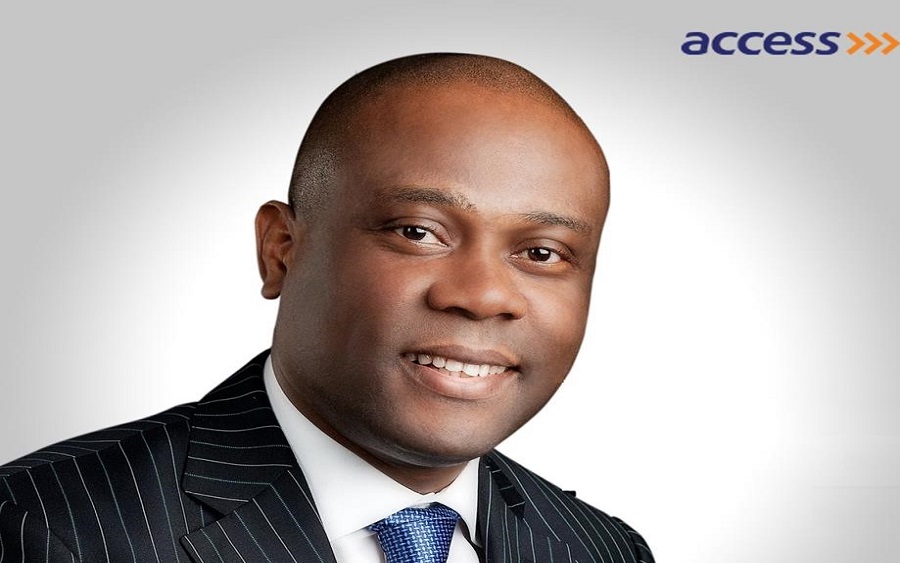 According to a memo published today, Access Bank, Nigeria's largest lender, has agreed to buy a majority stake in African Banking Corporation of Botswana for cash, only a month after buying a South African bank.
Stagflation and dollar shortages in Nigeria have frustrated industries and shrunk the lending sector, prompting Access Bank to extend across the African continent. Atlas Mara said in a statement on Monday that the Nigerian bank would buy just over 78% of BancABC Botswana for an undisclosed cash amount of about 1.13 times the book value plus a two-year deferred payment.
Access Bank now has a presence in ten African countries thanks to the agreement with ABC Holdings, a local subsidiary of Atlas Mara, a London-listed company. It should be completed by the end of the second quarter.
Herbert Wigwe, the Chief Executive Officer of Access Group, told the public that the company is focused on growth. "We remain committed to a focused and deliberate expansion strategy in Africa, which we believe will generate solid, long-term returns," the bank said.
According to Access Bank, BancABC is Botswana's fifth-largest bank, with a strong retail loan portfolio and plans to expand into corporate and small-to-medium-sized business lending. Nigerian lenders have been looking for new ways to increase profits in the face of slowing domestic inflation, falling government bond yields, and an increase in restructured loans as a result of the COVID-19 pandemic.
In March, Access Bank paid $60 million for a majority stake in South Africa's Grobank, making it the first Nigerian bank to enter the country. It has also recently signed agreements in Zambia and Mozambique. Access Bank is restructuring into a holding firm to drive its international growth with more than $16 billion in reserves and an emphasis on corporate and retail banking.
Nairametrics | Company Earnings
Access our Live Feed portal for the latest company earnings as they drop.