Why intelligent investors are secretly buying Bitcoin
The most sophisticated investors, the smartest people in the room are quietly buying into Bitcoin.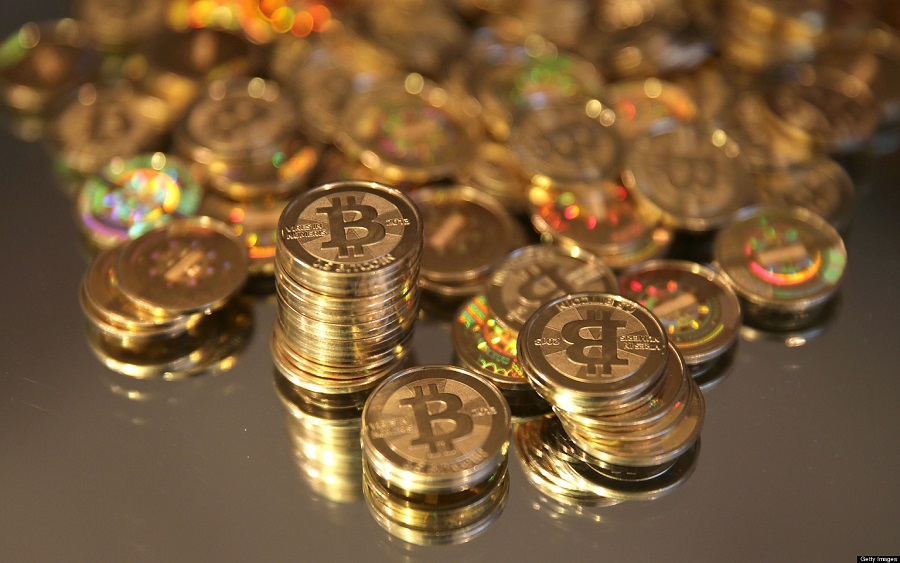 In the year 2020, the world's smartest investors are buying into Bitcoins amid an era of significant quantitative easing by global central banks.
Such macros taking shape in the ever-changing crypto market has led Gemini crypto exchange co-founders Tyler and Cameron Winklevoss to disclosing why investors are buying Bitcoin, amid recent price correction prevailing.
READ: List of Cryptos that could earn you big returns in 2021
In an interview with CNBC, the highly revered twins spoke on the inclusion of Paul Tudor Jones, MicroStrategy, Guggenheim, and lately MassMutual as a strong indicator that the times are different.
Tyler Winklevoss said the rally isn't retail-driven this time.
"These are the most sophisticated investors, the smartest people in the room, buying the bitcoin quietly. It's not a FOMO thing, so it's very different than in 2017. This cast of characters, companies, and investors were not in bitcoin back then. Publicly traded companies like Square and MicroStrategy putting their treasury cash into bitcoin because they're worried about the oncoming inflation and the scourge of inflation with all the money printing and the stimulus from the Covid pandemic lockdown."
READ: Bitcoin jumpstarts strongly, daily trading volume hits $25 billion
He also spoke on why the inflationary properties had led a mass exodus of investors from fiat currencies into the crypto market;
"That's why a lot of people have fled to bitcoin … because it's unclear how the dollar gets off this track of debt and printing, and what it's actually going to be worth in the future if anything at all."
READ: Why buying Bitcoin now looks like investing in Google, Apple, Facebook 10years ago
What this means
Bitcoin has a significant first-mover advantage, not only because it's the first crypto as we know it, but because it was the first one with a gold-like store of value properties.
As such, it enjoys tremendous network effects (not dissimilar to those experienced by social networks like Facebook and Twitter), due to its vibrant community of users, developers, miners, exchanges, custodians, etc.
Nothing demonstrates this better than the fact that Bitcoin is an open-source project that can be copied or forked by anyone in the world at any moment. And yet despite being forked many times over the years, it remains the dominant crypto (store of value or otherwise) both in terms of market capitalization and liquidity. This race is Bitcoin's to lose.
READ: Bitcoin is highly volatile, illiquid, supports digital Euro – European Central Bank
Bottom line
It is important to note that as global financial regulators begin to implement their regulatory framework, supporting cryptos like Bitcoin, it becomes a matter of months for global commercial banks and multinationals to increase their buying pressures on Bitcoin. The present price surely looks like a discount when considering those variables.
READ: World richest man, Jeff Bezos holds 5% of his wealth in cash
XRP stands firm, investors wait on Ripple's legal outcome
XRP price traded at $0.457053 with a daily trading volume of about $6 Billion. XRP is up 1.94% for the day.
Investors are anxiously waiting for the legal outcome filed against Ripple, creators of XRP, as the digital asset, recorded decent gains amid recent price market correction prevailing at the crypto-verse
Investors are holding firm on reports that revealed Christian Larsen, the Chairman of Ripple, has joined company CEO Brad Garlinghouse in passing a motion to dismiss the charges filed by the U.S. Securities and Exchange Commission.
In a court letter filed recently, the Chairman of Ripple's attorneys provided facts detailing their reasons on why the legal case against the Ripple executive should be struck.
According to the letter, the SEC has not been able to prove its evidence that the Ripple top executive"knowingly or recklessly provided substantial assistance" towards the violation of Section 5 of the Securities Act of 1933.
What you should know: At press time, XRP price traded at $0.457053 with a daily trading volume of about $6 Billion. XRP is up 1.94% for the day.
The crypto asset is currently the 7th most valuable crypto with a market value of $20.7 billion.
That being said, its parent company, Ripple is currently piloting a private type of open-source, public XRP ledger that allows Central Banks to create and manage a digital currency—enabling global interoperability.
Recall some months back, Ripple revealed to the public that it was informed by the U.S Securities and Exchange Commission that they had plans to sue the founders in a Federal civil court. Ripple and its top lieutenants further disclosed that they planned to fight such allegations.
Ripple has however significantly upgraded on how it manages XRP, relinquishing control of the future development of XRP over to independent developers.
But it still holds about 6.4 billion XRP directly and has an additional 48 billion XRP held in an escrow from which it periodically sells to the public.
It has so far distributed 45 billion XRP since its debut. That is different from the ways in which bitcoin is created and distributed.
The Bitcoin market you know today was built by people, not institutions
This dominant and decentralized currency has proven that people can be its driving force, as its users practically own the market.
Bitcoin recently gained significant global attention, as the richest man in the world, Elon Musk, invested 1.5 billion USD in it. This asset, which was selling for under 1 USD just 11 years ago, has reached new highs in the market with a current price of over 40,000 USD—a phenomenal growth in a decade that no asset class in the market can match.
Some institutions and jurisdictions seem threatened by the existence of digital currencies, which is why the occasional objection about Bitcoin has surfaced on the Internet. Still, this dominant and decentralized currency has proven that people can be its driving force, as its users practically own the market.
A few years ago, when people were still skeptical and unconvinced about BTC and its potential, there were those in the industry driven by the ideology that this asset class could create a better global financial system. The reality is that transferring money and processing payments using the current financial system comes with some setbacks.
In one way or another, monetary transactions using traditional payment systems can be laborious and limited, especially to those who have no access to banks and other financial services. This motivated Ray Youssef and Artur Schaback to create a platform that can reach billions of people worldwide.
They explored Bitcoin and discovered opportunities to provide people access to a new financial market. This discovery and enthusiasm led to the creation of Paxful.com, a peer-to-peer trading platform that enables people to buy and sell crypto with anyone, anywhere, at any time.
Currently, Paxful offers over 350 ways to buy and sell Bitcoin and other digital currencies, making it easy for anyone to acquire fractions of BTC and join in on the 900 billion dollar market. Ultimately, Bitcoin has the potential to help people support various financial limitations by allowing them to:
Pay for goods and services

Donate to charitable organizations

Build and grow a business

Protect the value of their wealth

Send money faster at a cheaper rate
Apart from providing financial opportunities through the platform, Paxful also uses BTC to uphold quality life and education through the Built With Bitcoin initiative. Every crypto donation goes towards the construction of schools in emerging markets to empower people through learning to live a better life.
The platform has and continues to financially enable millions of people around the world through digital currencies. It's never too late to start—join the growing Bitcoin community today and be a part of the global people-powered market.
Nairametrics | Company Earnings