Large entity moves Bitcoins valued $244 million
BTC whale moved about 18,901 BTC estimated to be worth about $244million, some hours ago.
As the price of the Bitcoin, the world's flagship crypto breaches above $13,000 price levels, a growing amount of large entities in recent times have been increasing their transactional volume at the world's most popular crypto.
Data obtained from Whales Alert, a crypto analytic tracker, revealed that an unknown BTC whale moved about 18,901 BTC estimated to be worth about $244 million, some hours ago.
READ: 5 major reasons it's good to buy Bitcoin
READ: Jaiz Bank reports 45.3% profit increase in H1 2020, involved in 21 litigations
🚨 🚨 🚨 🚨 🚨 🚨 🚨 🚨 🚨 🚨 18,901 #BTC (244,385,564 USD) transferred from unknown wallet to unknown wallet

— Whale Alert (@whale_alert) October 25, 2020
READ: PenCom okays N2.58billion for relatives of 591 deceased workers in three months
Meanwhile, at the time of writing, Bitcoin traded at $13,064.05 with a 24-hour trading volume of $18,700,010,754. BTC price is down -1.8% in the last 24 hours. It has a circulating supply of 19 million coins and a max supply of 21 million coins.
Explore Data on the Nairametrics Research Website
What this means: From a macro level, the increase in the number of these large entities can be considered bullish.
At the time this report was drafted, Bitcoin was still trading around the $13,000 support levels, as investors have kept buying BTC at its support levels.
Nairametrics believes the increased buying pressures by notable institutional brands are partly responsible for the non-dilutable crypto recent highs while it is difficult to predict market movements. BTC whales have shown historically that they often determine the BTC trend.
READ: Two strange Bitcoin whales transfer $290 million worth of Crypto
Quick fact: At the BTC market, investors or traders who own large amounts of Bitcoins are typically known as Bitcoin whales.
This means that a BTC whale would be an individual or business entity (with a single Bitcoin address) owning around 1000 Bitcoins or more.
As BTC whales accumulate BTCs, bitcoin's circulating supply reduces, and this can weaken any bearish trend bitcoin finds itself in.
This means that over time, it's possible that as BTC approaches its fixed supply of 21 million, the price of BTC will go up, with BTC's present demand factored in.
Troubling signs on crypto market, SEC tags many crypto assets as Securities
These further suggest the head of the financial watchdog could tighten its grip on the crypto market.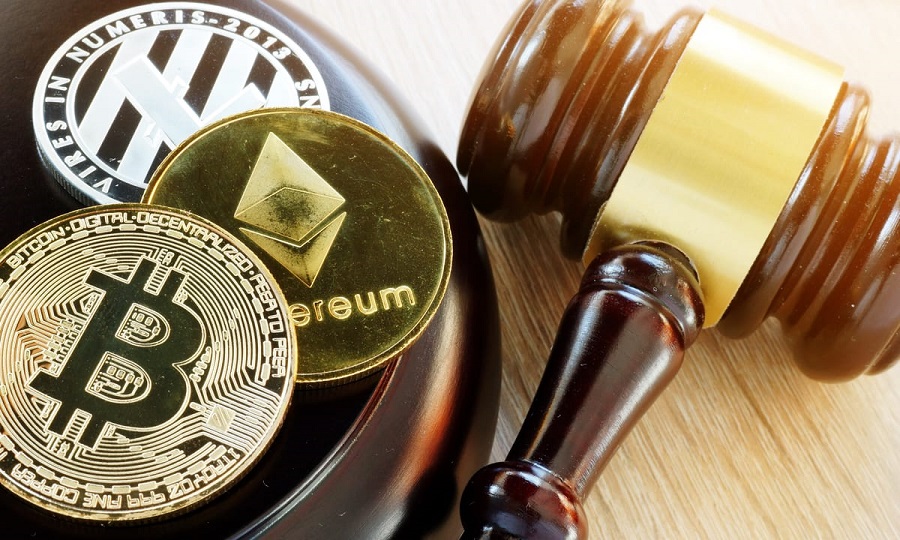 Dark clouds hover above the cryptoverse as the leader of the world's most powerful investments regulatory agency affirmed most crypto assets as securities.
Gary Gensler, the chairman of the U.S. Securities and Exchange Commission (SEC) in his most recent appearance on CNBC's Squawk Box, opined that "many" crypto-assets were securities, meaning many of these assets required regulatory oversights and exchanges trading such crypto assets require at least a form of SEC regulation.
"At the core I think investor protection has helped economic growth," says SEC Chair Gary Gensler. "Transparency and competition in markets that's good for investors, that's good for issuers." pic.twitter.com/FoD8MH7JND

— Squawk Box (@SquawkCNBC) May 7, 2021
In his words:
"The extent that something is a security, the SEC has a lot of authority. And a lot of crypto tokens—I won't call them cryptocurrencies for this moment—are indeed securities."
READ: Billions of dollars lost in the Crypto market, over 296,000 get liquidated
What you must know
An asset is considered a financial security asset if it is a tradable financial asset and thus has monetary value.
What Gensler said suggests that the financial assets watchdog could tighten its grip on the crypto market. Recall that SEC is already battling with Ripple and calling XRP a security asset.
However, Gary Gensler described the flagship crypto asset as a store of value but with a very volatile characteristic and not a security.
It's important to understand why the regulator doesn't classify Bitcoin as a security. It is based on the fact that its existence began through mining as an incentive in validating a distributed platform. There are no pre-mined coins, no initial token offering, and no kind of business entity governing it.
READ: SEC plans to monitor foreign stock brokers in Nigeria
A few months ago, Nigeria's Securities and Exchange Commission released guidelines referring to cryptoassets as securities, except proven otherwise.
The position of the Commission is that virtual crypto assets are securities, unless proven otherwise.
Thus, the burden of proving that the crypto assets proposed to be offered are not securities and therefore not under the jurisdiction of the SEC, is placed on the issuer or sponsor of the said assets.
Issuers or sponsors are expected to satisfy the burden of proving that the virtual assets do not constitute securities by making an initial assessment filing.
However, where the finding of the Commission is that the virtual assets are indeed securities (not structured to be exclusively offered through crowdfunding portals or other exempt methods), then the issuer or sponsor must register the digital assets.
That being said, recent price actions reveal the bullish trend in the crypto market is still very much in play despite regulatory fears surrounding the crypto market as its market value now stands at $2.42 trillion, posting a 2.47% increase over the last day.
Coin of the week: Ever heard of EOS?
EOS is currently trading $11.33 with 936 million coins in circulation and a total supply of 1.02 billion.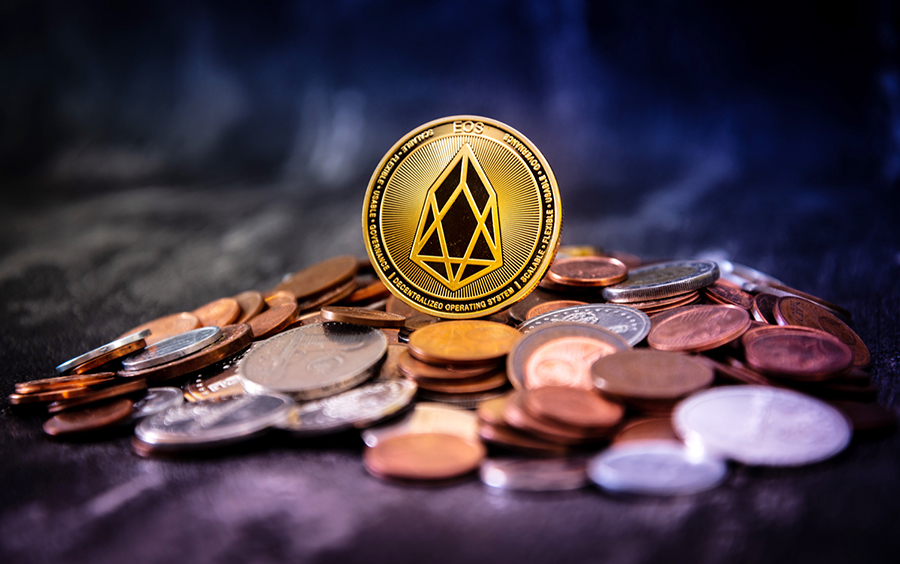 EOS was created and designed to allow developers to build decentralized apps (DApps). DApps are any computer applications whose operation is maintained by a distributed network of computer nodes, as opposed to a single server.
The EOS platform was developed by the company Block.one, to make it as straightforward as possible for programmers to embrace blockchain technology and ensure that the network is easier to use than rivals. It also aims to deliver greater levels of scalability than other blockchains which can only do a dozen transactions per second.
EOS was created by Daniel Larimer and Brendan Blumer. Brenden Blumer is an entrepreneur, who was one of the co-founders of Okay.com, a digitally focused real estate agency in Hong Kong while Daniel Larimer is a software programmer who has also started a series of crypto ventures such as the crypto trading platform BitShares and the Steem blockchain. They are both members of Block.one's executive team, with Brendan Blumer as CEO and Daniel Larimer as CTO.
Why Invest in EOS?
Block.one stated that EOS can accommodate the demands of thousands of DApps, even if they were being used by a high number of people. Parallel execution, as well as a modular approach, are said to drive this efficiency.
EOS represents a truly democratic system that takes into account the will of the people, in this case, its token holders, as they can vote for block producers as well as other matters such as protocol upgrades.
Network Security
EOS, like many other coins, uses a delegated proof-of-stake consensus mechanism. This concept was conceived by Daniel Larimer and aims to solve some of the flaws that are seen in conventional PoW (Proof-of-Work) and PoS (Proof-of-Stake) systems.
As stated earlier, those who own EOS tokens can vote for representatives who will be responsible for validating its transactions. One of the advantages is that it helps eliminate consolidation, where smaller miners are pushed out by those who have greater levels of computing power and resources.
Price Analysis
EOS is currently trading $11.33 with 936 million coins in circulation and a total supply of 1.02 billion. EOS has gained approximately 466% return comparing its 52 weeks low to its current price today. It is currently down 49.71% from its all-time high of $22.89 that was last traded on the 29th of April, 2018.
Recently, after the Biden administration's proposed tax hike, the coin dropped from its previous 2021 peek of $8.80 to a 0.236 Fibonacci retracement zone of $4.74, creating a new higher-low that indicates a bull market. No surprise that the market broke its previous 2021 high to create a new high of $13.18 on the 6th of May, 2021, following news of the coin proposing to increase its staking rewards. It is believed that this running will lead the coin to break its previous all-time high of 2018.
Although it is not advisable to buy coins at peak prices, recent news as earlier mentioned, suggests that an increase in demand for the coin is imminent. Block.one mentioned that the protocol needs to increase the rate of inflation from its current pace of 1% to a rate between 1.2% and 3.8% intended to increase financial incentives for voters and block producers. While token holders still need to settle on what exact size the inflation rate will increase to, the possibility of higher yields for community participation has brought demand to the coin.
A second major development for the protocol is the EOS PowerUp model, which intends to allow users to pay a fee to power up their account for 24-hours to transact on the network as opposed to paying a transaction fee for every transaction. Block.one mentions that the PowerUP model offers EOS token holders another way to earn a yield by depositing unused EOS tokens to receive a percentage of all the 'power-up' fees that are generated by the network. This has become an increasingly attractive option as investors are searching for ways to avoid the high gas fees (transaction fees) and network congestion on the Ethereum (ETH) network.
With the overall cryptocurrency market bullish and projects like Litecoin (LTC) and Ethereum Classic (ETC) reaching new highs, EOS is a blockchain project that could benefit investors as the cryptocurrency bull market continues.
Nairametrics | Company Earnings
Access our Live Feed portal for the latest company earnings as they drop.