Agriculture vs Unemployment: Buhari's farming policy has a major flaw
How workable is Buhari's plan to send able-bodied young people to the farms as a way of solving unemployment in the country?
Two weeks ago, President Muhammadu Buhari directed that food and fertilizer importers should not be given access to foreign exchange by the CBN.
The President added that Nigeria has lots of young people (median age of 17.9), hence, agriculture is a means to solve unemployment among youths. 
"We have a lot of able-bodied young people willing to work, and agriculture is the answer," the President said.
However, Nigeria's problem in Agriculture is not a lack of personnel, but a problem with productivity. 
READ: Can Agriculture replace Oil in Nigeria?
This is exactly what has been happening to Nigerian Agriculture-increasing 'activity' has not led to an increase in productivity https://t.co/fbaM8rRo6N pic.twitter.com/WmcmKpq1WV

— Chairman AW (@AffiSupaStar) September 11, 2020
Is productivity related to manpower in other countries?
The Netherlands is Europe's largest agriculture exporter, boasting of Europe's most advanced agriculture sector. In 2019, the Netherlands exported €94.5 billion worth of agricultural goods. That is a 4.6% increase in the €90.4 billion export figure for 2018. Around two-thirds of this growth is due to an increase in export prices, while a third is due to higher export volume.  
In 2019, the Netherlands had a labour force of 9 million, and just 2% of that figure is employed through agriculture. Meaningless than 300k people produce €94.5 billion worth of agricultural exports in 2019. 
READ: GTBank, Access Bank, 11 others pay workers N271.64 billion in H1 2020
What about other 
emerging economies
?
Comparing Nigeria to the Netherlands does not paint a proper picture as the latter is a typical first world nation with most of the labour force out of agriculture.
However, other emerging economies also have large agriculture sectors, which could be comparable to Nigeria's. 
The top 4 rice exporting nations of 2019 were India ($7.1 billion), Thailand ( $4.2 billion), USA ($1.9 billion), and Vietnam ($1.4 billion). 
The United States is the only top 4 exporting rice nation that is not regarded as an "emerging economy."  
(READ MORE: Lessons Nigeria can learn from Microsoft's Global Skills Initiative)
Does agriculture play a major role in their economic workforce/ productivity?
India: The Asian giant has a labour force of 494 million, of which 44% are employed in agriculture, the Industry employs 23% of Indians while the Service economy employs 31% of Indians. 
However, despite being the world's largest exporter of rice, agriculture produce did not even make India's top ten exports, as industrial goods were responsible for India's top ten exports. Mineral Fuels made up India's top export in 2019 at $44.1 billion, followed by Gems and Precious Metals at $36.7 billion, and Computer Machinery at $21.2 billion. 
India's I.T sector is also a major producer of Indian productivity with domestic revenue expected to hit $44 billion in 2020, while exports revenue was estimated at US$ 147 billion. 
Thailand: The world's second-largest exporter of rice had total exports of $245 billion in 2019, with a labour force of 39 million which is even less reliant on agriculture than India. 
READ: Zenith Bank blows past Access Bank as customer deposits cross N4 trillion
Agriculture contributes 8.4% to Thailand's GDP, with Industry at 39.2% and Services being the highest contributor at 52.4%. 
Food is not a major top 5 export from Thailand, as Computer Machinery was its major export in 2019 at $40.2 billion, followed by Electrical equipment at $33.9 billion and Vehicles at $28.9 billion. 
(READ MORE: EFG Hermes highlights sectors that will boom Post-COVID)
Vietnam: Southeast Asia's star economy was the 3rd largest emerging economic rice exporter in 2019, with a labour force of 57 million. Vietnam recorded a trade surplus of $11.12 billion in 2019, from exports of $264.189 billion. 
Agriculture contributes 15.3% to Vietnam's GDP, followed by industry at 33.3% and Services at 51%. 
Vietnam exported $126 billion in electrical equipment in 2019 alone, with smartphones and spare parts making up $51.38 billion of that amount. Footwear exports came at $24 billion in 2019 while clothing was $16 billion. 
From the data above, agriculture which employs a component of emerging market economies does not contribute the most to their productivity, as manufactured goods are a major source of export income and rising. 
READ: Zenith Bank blows past Access Bank as customer deposits cross N4 trillion
Does sending more people to the farms increase 
productivity?
Affiong Williams, the founder of food processing company ReelFruits, says that she does not think sending more Nigerians to the farms will increase productivity because "There is very little material productivity to achieve by increasing physical labour on the farms. Productivity increases in Agriculture, which moves the needle on production output, are more impacted by things like fertilizers, mechanization, and increased technical expertise. Manual labour is no match for any of those things."
READ: Pension: Low RSA balances – a subtly growing concern
What does Nigeria need to do to improve 
yields?
"The over-reliance on smallholder farming, in my opinion, is the biggest hindrance by the government to improve agro yields," she added.
She added that even though the current model may be seen as a "development activity," it barely achieves its true aim. 
"To improve the output of any crop, one needs to do a lot of testing and control for so many factors to be able to arrive at the right conditions which increase productivity. Smallholder farmers do not have the resources to do this type of 'A/B testing' as it were and so it is very difficult to get true information and disseminate the right techniques that all of these farmers can apply.
"I think the government needs to enable more commercial farming by the private sector who are able to acquire the resources to increase productivity and disseminate such learnings at a faster pace," she said.
(READ MORE: IMF expects Nigeria's GDP to shrink by 5.4% in 2020)
The story is even more tragic when you compare with our neighbours: pic.twitter.com/YMAcGlzbOf

— Chairman AW (@AffiSupaStar) September 11, 2020
Explore the Nairametrics Research Website for Economic and Financial Data
Bottom Line: The Nigerian government is not focusing on the aspects that increase productivity in agriculture which experts say are fertilizers, mechanization, and increased technical expertise, components that cannot be replaced with more human capital in the farms. 
Secondly, growth in Nigerian agriculture yields can only be done through large scale commercial farming with the ability to conduct tests to find the right techniques for farmers.  
READ: MARKET UPDATE: CBN's historic agriculture lending; Is it yielding the desired results? 
Finally, compared to contemporary emerging economies, Nigeria is seriously lagging behind in both agriculture exports and manufactured exports,  as Nigeria's top ten agriculture exports hit just N289 billion between April 2019 – March 2020. 
Naira falls at black market as dollar supply drops
At the black market,  the Naira depreciated against the dollar to close at N465/$1 on Wednesday.
Forex turnover drops by 47.5% as Nigeria's exchange rate at the NAFEX window appreciated against the dollar to close at N385.67/$1 during intra-day trading on Wednesday, October 28.
Also, the naira depreciated against the dollar, closing at N465/$1 at the parallel market on Wednesday, October 28, 2020, as businesses open up after relaxation of the curfew initially imposed to curtail the widespread violence that followed the hijacked #EndSARS protests.
This is also as businesses shut down due to the outbreak of violence in Lagos and some parts of the country during the protests against the special anti-robbery unit (SARS) and police brutality by the Nigerian youths.
Parallel market: According to information from Abokifx – a prominent FX tracking website, at the black market where forex is traded unofficially, the Naira depreciated against the dollar to close at N465/$1 on Wednesday. This represents a N2 drop when compared to the N463/$1 that it exchanged for on Tuesday, October 27.
The local currency had strengthened by about 7.8% within the one week in September at the black market, as the CBN introduced some measures targeted at exporters and importers, in order to try to boost the supply of dollars in the foreign exchange market, and reduce the high demand for forex by traders.
The CBN has sold over $500 million to BDCs since they resumed forex sales on Monday, September 7, 2020. This was expected to inject more liquidity to the retail end of the foreign exchange market and discourage hoarding and speculation.
However, the exchange rate against the dollar has remained volatile after the initial gains made, following the CBN's resumption of sales of dollars to the BDCs.
The President of the Association of Bureau De Change Operators, Aminu Gwadebe, said he expects the impact of the extra liquidity in the market to be gradual.
Despite the drop in speculative buying of foreign exchange, the huge demand backlog by manufacturers and foreign investors still puts pressure and creates a volatile situation in the foreign exchange market.
NAFEX: The Naira appreciated against the dollar at the Investors and Exporters (I&E) window on Wednesday, closing at N385.67/$1.
This represents a 33 kobo gain when compared to the N386/$1 that it exchanged for on Tuesday, October 27.
The opening indicative rate was N385.89 to a dollar on Wednesday. This represents a 97 kobo drop when compared to the N384.92 that was recorded on Tuesday.
The N393.42 to a dollar is the highest rate during intraday trading before it closed at N385.67 to a dollar. It also sold for as low as N380/$1 during intraday trading.
Forex turnover: Forex turnover at the Investor and Exporters (I&E) window declined by 47.5% on Wednesday, October 28, 2020.
According to the data tracked by Nairametrics from FMDQ, forex turnover dropped from $138.60 million on Tuesday, October 27, 2020, to $73.01 million on Wednesday, October 28, 2020.
The CBN is still struggling to clear the backlog of foreign exchange demand, especially by foreign investors wishing to repatriate their funds.
The drop in dollar supply after the previous trading day's huge increase reinforces the volatility of the foreign exchange market. The supply of dollars has been on a decline for months due to low oil prices and the absence of foreign capital inflow into the country.
As part of the measure to check forex abuse and check illegal transactions, the CBN last month directed the freezing of accounts of about 38 companies.
The average daily forex sale for last week was about $169.93 million, which represents a huge increase from the $34.5 million that was recorded the previous week.
Total forex trading at the NAFEX window in the month of September was about $1.98 billion, compared to $843.97 million in August.
The exchange rate is still being affected by low oil prices, dollar scarcity, a backlog of forex demand, and a shaky economy that has been hit by the coronavirus pandemic.
COVID-19 Update in Nigeria
On the 28th of October 2020, 147 new confirmed cases and 4 deaths were recorded in Nigeria
The spread of novel Corona Virus Disease (COVID-19) in Nigeria continues to record significant increases as the latest statistics provided by the Nigeria Centre for Disease Control reveal Nigeria now has 62,371 confirmed cases.
On the 28th of October 2020, 147 new confirmed cases and 4 deaths were recorded in Nigeria, having carried out a total daily test of 3,270 samples across the country.
To date, 62,371 cases have been confirmed, 58,095 cases have been discharged and 1,139 deaths have been recorded in 36 states and the Federal Capital Territory. A total of 617,750 tests have been carried out as of October 28th, 2020 compared to 614,480 tests a day earlier.
COVID-19 Case Updates- 28th October 2020,
Total Number of Cases – 62,371
Total Number Discharged – 58,095
Total Deaths – 1,1139
Total Tests Carried out – 617,750
According to the NCDC, the 147 new cases were reported from 12 states- Lagos (82), FCT (20), Rivers (9), Kaduna (8), Plateau (8), Benue (5), Edo (3), Kano (3), Nasarawa (3), Taraba (3), Ogun (2), Bauchi (1).
Meanwhile, the latest numbers bring Lagos state total confirmed cases to 21,017, followed by Abuja (6,028), Plateau (3,622), Oyo (3,433), Rivers (2,790), Edo (2,657), Kaduna (2,633), Ogun (2,016), Delta (1,813), Kano (1,746), Ondo (1,666), Enugu (1,314),  Kwara (1,069), Ebonyi (1,049), Katsina (952), Osun (923), Abia (898), Gombe (883).  Borno (745), and Bauchi (711).
Imo State has recorded 616 cases, Benue (491), Nasarawa (482), Bayelsa (403),  Ekiti (332), Jigawa (325), Akwa Ibom (295), Anambra (277), Niger (274), Adamawa (257), Sokoto (165), Taraba (143), Kebbi (93), Cross River (87), Yobe (82), Zamfara (79), while Kogi state has recorded 5 cases only.
READ ALSO: COVID-19: Western diplomats warn of disease explosion, poor handling by government
Lock Down and Curfew
In a move to combat the spread of the pandemic disease, President Muhammadu Buhari directed the cessation of all movements in Lagos and the FCT for an initial period of 14 days, which took effect from 11 pm on Monday, 30th March 2020.
The movement restriction, which was extended by another two-weeks period, has been partially put on hold with some businesses commencing operations from May 4. On April 27th, 2020, Nigeria's President, Muhammadu Buhari declared an overnight curfew from 8 pm to 6 am across the country, as part of new measures to contain the spread of the COVID-19. This comes along with the phased and gradual easing of lockdown measures in FCT, Lagos, and Ogun States, which took effect from Saturday, 2nd May 2020, at 9 am.
On Monday, 29th June 2020 the federal government extended the second phase of the eased lockdown by 4 weeks and approved interstate movement outside curfew hours with effect from July 1, 2020. Also, on Monday 27th July 2020, the federal government extended the second phase of eased lockdown by an additional one week.
On Thursday, 6th August 2020 the federal government through the secretary to the Government of the Federation (SGF) and Chairman of the Presidential Task Force (PTF) on COVID-19 announced the extension of the second phase of eased lockdown by another four (4) weeks.
READ ALSO: Bill Gates says Trump's WHO funding suspension is dangerous
Nigeria's treasury bills rate falls to 0.5% per annum
Nigeria's treasury bills rate was oversubscribed despite falling to 0.5%.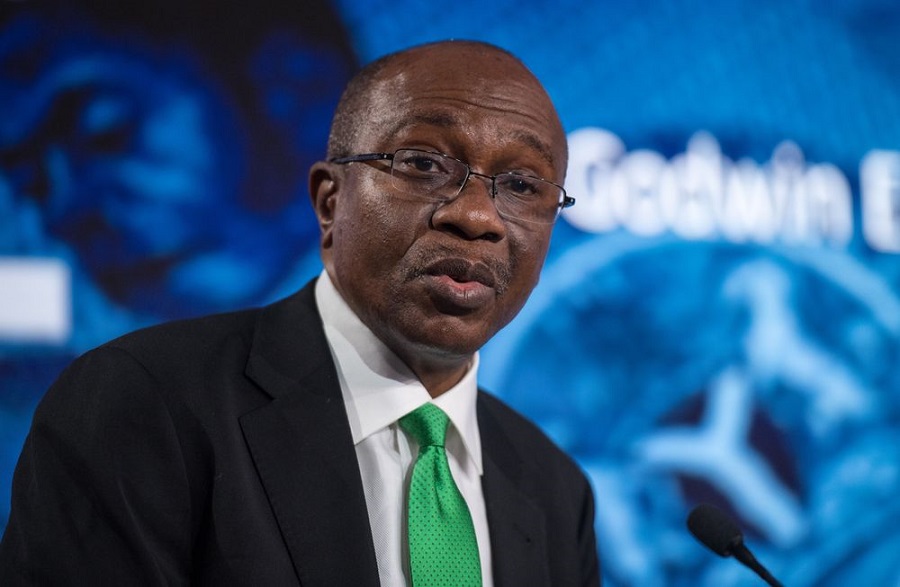 The latest treasury bills auction by the Central Bank of Nigeria reveals a 91-day bill sold for an interest rate of 0.34% one of the lowest in the history of the auction.
Treasury bills rate has fallen sharply since the central bank switched monetary policy from fighting inflation and attracting foreign portfolio inflows to boosting domestic credit. The CBN has frequently deployed heterodox policies over the years adopting what Nairametrics research has come to characterize as Meffynomics.
In the last action two weeks ago treasury bills stop rates for a 91-day bill was 1%. The latest auction also reveals 182 and 364-day bills have fallen to 0.5 and 0.98% respectively. Despite the drops, subscription rates for the bills more than doubled the actual bills on offer. For example, N84.8 billion subscription as against N49.8 billion for a 91-day bill. Even more shocking was the one year bill with investors staking a whopping N694.9 billion in subscription against N93.9 billion on offer.
What this means: The current rates are the closest we have seen to 0% suggesting that investors are willing to earn next to nothing rather than take risks in a failing economy.
Nigeria's inflation rate is 13.71% and galloping towards stagflation. Nigeria is expected to announce it is formally in a recession in the coming weeks as the National Bureau of Statistics collates its data.
Billions have poured into the stock market in recent weeks as investors search for investments with better yields.
However, there are limited stocks out there that can guzzle up the hundreds of billions of naira available for investing.