MARKET UPDATE: CBN's historic agriculture lending; Is it yielding the desired results? 
CBN in recent years has played an active role in stimulating growth in the agricultural sector.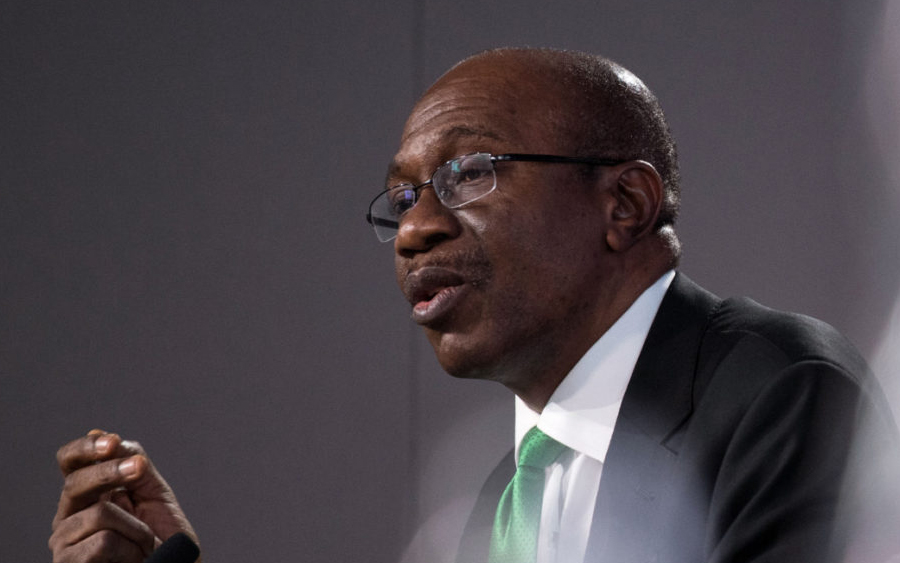 Yesterday, the Central Bank of Nigeria (CBN) announced plans to fund farmers under its 2020 wet planting season scheme. The scheme is covered under the apex bank's Anchor Borrowers Program (ABP). The scheme will be the largest ever in the history of the ABP with loans worth N432bn expected to be disbursed to 1.1m farmers across the country. To give perspective, the CBN has only disbursed about N190bn in loans under the ABP program since its inception in 2015. The farmers who will be considered are those who produce; rice, cotton, oil palm, tomato, cassava, poultry, fish, maize, cocoa, and livestock/dairy. According to the bank, the planned loans will aid the cultivation of one million hectares of land and produce 8.3m tonnes of the target commodities.
The CBN in recent years has played an active role in stimulating growth in the agricultural sector. The ABP has been a major platform designed to achieve this objective with c.N190bn loans disbursed to over 1.1m farmers under the program.
Explore advanced financial calculators on Nairametrics
Furthermore, the CBN in a bid to strengthen local production of major agricultural products banned access to FX for importers of several agricultural products including rice, palm oil and recently dairy products. While we laud the initiatives of the CBN in supporting the agricultural sector, it appears the sector is yet to show any remarkable improvement in terms of real output. Since the inception of the ABP in 2015, the agriculture sector has grown by an average of 3.2% between 2015 and 2019 which pales in comparison to the prior 5 years (2010 -2014) and 10 years (2005 – 2014), when the sector grew by an average of 4.5% and 5.7% respectively.
This implies there may be many other factors asides funding burdening the sector. There are also indications that the ABP is wrongly perceived by beneficiaries. There were reports earlier this year on how the CBN is struggling to recoup some of the loans it had previously disbursed to several farmers due to many of them having a mentality that it was their "share of the national cake". Thus, we believe the process for disbursing, supervising and recouping the loans under the program needs to be revamped (See CSL Nigeria Daily, February 4, 2020 – Suing ABP beneficiaries; A wild goose chase?).
READ MORE: Will CBN's recent MPR reduction have any positive outcomes?
While we consider funding a major challenge for farmers, we believe inadequate agriculture infrastructure remains a huge constraint on productivity. We recall the last published Agriculture Promotion Document by former Minister of Agriculture, Audu Ogbeh puts harvest loss rates of perishable crops at 60%. Lack of storage & agro-processing facilities and poor road infrastructure which hampers route-to-market have been highlighted as the major cause for these losses. In 2016, an independent research on the tomato farming sector in Nigeria revealed actual production capacity for Nigeria stood at 1.5m tonnes but only 800,000 tonnes of those make it to the market due to post-harvest bottlenecks.
#EndSARS: We were not hacked – CBN
The Central Bank of Nigeria has dismissed rumours that its website was hacked by hacker group, Anonymous.
The Central Bank of Nigeria (CBN) has debunked rumours that its website was hacked. This was disclosed via its official Twitter handle in the early hours of today.
Explore Data on the Nairametrics Research Website 
Explore Some Advanced Financial Calculators On Nairametrics
The apex bank assured the Nigerian public that there was no cause for alarm and it would do everything within its statutory power to protect its proprietary data from being breached.
READ: #EndSARS: National Human Rights Commission sets up independent investigative panel
CBN Website Not Hacked pic.twitter.com/nZFdabmARo

— Central Bank of Nigeria (@cenbank) October 16, 2020
READ: $70 billion per annum will be needed to tackle pandemic induced poverty – World Bank
The press release concluded by advising the Nigerian public to ignore such false claims, designed at undermining the credibility of the CBN.
Backstory
Nigerians were shocked yesterday when the website of the CBN was temporarily off the grid, leaving many to suspect that it may have been hacked. Recall that Anonymous, an international hackers group, had earlier claimed via its Twitter handle, that it breached some Nigerian government websites.
READ: CBN invests over N120 billion on 320,000 farmers across CTG within four years
The act is said to be in support of the ongoing #EndSARS protests that have taken over many cities in Nigeria, following calls for the disbandment of the notorious police unit – FSARS.
Stanbic IBTC retains Fitch's AAA Rating
Stanbic IBTC Holdings PLC and Stanbic IBTC Bank PLC were rated high based on the potential support from their parent company, Standard Bank Group.
Globally renowned credit rating agency, Fitch Ratings, has reaffirmed that Stanbic IBTC Holdings PLC and its subsidiary, Stanbic IBTC Bank PLC, have retained their National Long-Term' AAA (nga)' and National Short-Term' F1+(nga)' ratings.
Fitch Ratings is a leading provider of credit ratings, commentary and research for global markets. The National Long-Term' AAA (nga)' and National Short-Term' F1+(nga)' Ratings are the highest possible ratings on Fitch's rating scale.
Stanbic IBTC Holdings PLC and Stanbic IBTC Bank PLC were rated high based on the potential support from their parent company, Standard Bank Group, which is based in South Africa.
According to Fitch Ratings, both organisations retained their ratings as a result of the vital role they play in Standard Bank Group's primary operations in West Africa as well as its size and high operational integration.
"The National Long-Term Ratings on Stanbic IBTC Bank's N30 billion senior unsecured notes and the National Long- and Short-Term Ratings on the N150 billion structured note programme for senior unsecured debt are in line with the Bank's issuer ratings," Fitch says.
Stanbic IBTC Holdings PLC is a subsidiary of the Standard Bank Group. Its principal operating entity is Stanbic IBTC Bank, a mid-tier commercial bank, which represented 96 per cent of the holding company's consolidated assets at the end of 2019.
Both entities are highly integrated with Standard Bank Group's risk-management framework with access to Standard Bank Group's competitive advantages relative to peers. This also includes connectivity to its network and the ability to serve large domestic and multinational companies.
The 'AAA (nga)' is given to issuers with the lowest expectation of default risk when compared with their competitors. The National Short-Term Rating of 'F1+(nga)' is assigned to issuers that have the strongest capacity for timely payment of financial commitments in comparison to other issuers in Nigeria
Crypto: Popular Hedge Fund, Grayscale record best quarter ever
Grayscale Investments has had impressive growth after registering its third consecutive record-breaking quarter.
Popular American based hedge fund, Grayscale Investments, has had impressive growth after registering its third consecutive record-breaking quarter with more than a billion inflows recorded.
READ: How to buy and sell Bitcoins in Nigeria
READ: CBN knocks airline and shipping firms over non-compliance with form NXP
Bitcoin Trust, Grayscale Investments product remained the most widely selected investment product. Grayscale Investments in its most recent report for Q3 2020 report, total investments into the digital asset managers fund in those three months alone accounted for more than a billion dollars. Adding Q1, Q2, which were also record-breaking at their respective time, the year-to-date inflows surged to $2.4 billion.
READ: Ripple owners say XRP will be worth $100
READ: CBN clears air on Diaspora Remittances, official inflows $2.6bn not $26bn 
READ: Has the President erred in stopping CBN from funding food imports?
Just for comparing our massive, the recent feat is, Grayscale had received $1.2 billion s2013 to 2019. This makes the year to date for 2020 inflows twice as much.
READ: Gold Prices cross $1800, first time since 2011
What you must know; Grayscale Bitcoin Trust Among Fastest Growing Investment Products: Grayscale Bitcoin Trust experienced $719.3 million in 3Q20 inflows.
The Trust has seen its assets under management ("AUM") surge from $1.9 billion to $4.7 billion YTD.
Grayscale Bitcoin Trust does not operate a redemption program and its shares do not trade on a national securities exchange.
Trust is therefore not an ETP or ETF. Still, if the Trust were compared to global ETPs and ETFs with over $1B AUM at the start of the year, it would rank as the third-fastest growing product YTD with an AUM increase of approximately 147%.
READ: Nigeria's diaspora remittance to hit $34 billion by 2023 – PwC
READ: The week that shook the world: the collapse of the Lehman Brothers and the effect it had on me
Backstory
Recall Nairametrics about five months ago, revealed how institutional investors and hedge funds around the world have been rushing to have a stake in crypto assets which all have been outperforming other financial assets in 2020.
A popular hedge fund based in New York –Grayscale Investments –caught the investment world by surprise by buying up Bitcoin (BTC) at a great rate in recent months.
READ: Update: Buhari seeks power to freeze accounts, clamp down on money launderers
What you need to know about Hedge Funds; They are firms that offer alternative investments to a specific type of investors (high net worth individuals), in a bid to protect their investment portfolios from market uncertainty, while generating positive returns regardless of market sentiments.
Explore Data on the Nairametrics Research Website
READ: CBN gives approval for Stirling Trust to start offering cash-in-transit services