GTBank, Access Bank, 11 others pay workers N271.64 billion in H1 2020
The COVID-19 pandemic did not have any impact on how much the bank workers earned.
GTBank, Access Bank, Zenith Bank, FBN Holding, and 9 other banks listed on the Nigeria Stock Exchange (NSE) spent N271.64 billion on personnel expenses in the first half of 2020, compared to the N254.06 billion recorded in same period in 2019. Interestingly, this accrued increase occurred at a time several companies were cutting down on their costs.
According to checks by Nairametrics Research, the banks increased their expenses by over N17 billion during the period under review and this shows a 6.92% increase.
READ: CBN claims no immunity for Emefiele as it fires back at NESG
Backstory: Nairametrics had reported, in Q1 2020 alone, that 13 banks collectively spent more than N178 billion as personnel expenses during the first quarter of the year.
This showed a 9.5% increase when compared to N162.6 billion, which the thirteen banks recorded during the comparable period in Q1 2019.
READ: Banks' loans to customers rise to N18.9 trillion in Q1 2020
Personnel expenses
It should be noted that personnel expenses encompass all of a company's expenditures in relation to its staff's remuneration and welfare, albeit within a specific financial reporting period. In other words, such expenses may include salaries/wages, other benefits including health insurance costs, pension, and training among others.
Comparing how much various banks paid their workers in H1 2020
From the available data, FBN Holdings recorded the biggest personnel expense in H1 2020. As much as N49.53 billion was spent on workers across the nation, compared to the N46.77 billion spent in H1 2019. FBN Holdings Plc is a holding company for First Bank of Nigeria Ltd and other subsidiaries such as FBNQuest, and FBN Merchant Bank.
READ: Nigeria's tier-1 banks pay N29.8 billion worth of taxes in Q1 2020
What this means: The figure above represents personnel expenses for all the subsidiaries across the FBN Holdings group of companies. Further checks by Nairametrics Research revealed that FBN Holdings has a total of 9,016 employees as of December 2019.
UBA Plc followed closely with N44.56 billion for its staff's remuneration during the first six months of the year, compared to the N37.17 billion in H1 2019. UBA had about 11,200 employees, according to information gleaned from its full-year 2019 financial statement.
| | | | |
| --- | --- | --- | --- |
| Banks | H1 2020 (N'm) | H1 2019 (N'm) | %change |
| Access Bank |  36,251 |  31,246 | 16.0% |
| FCMB |  14,148 |  13,964 | 1.3% |
| Fidelity Bank |  12,190 |  11,675 | 4.4% |
| First Bank |  49,537 |  46,775 | 5.9% |
| GT Bank |  18,776 |  18,579 | 1.1% |
| Jaiz Bank |  2,116 |  1,238 | 71.0% |
| Stanbic IBTC |  19,907 |  19,885 | 0.1% |
| Sterling Bank |  7,413 |  7,306 | 1.5% |
| UBA |  44,565 |  37,178 | 19.9% |
| Union Bank |  15,570 |  16,121 | -3.4% |
| Unity Bank |  5,253 |  4,738 | 10.9% |
| Wema Bank |  7,047 |  6,628 | 6.3% |
| Zenith Bank |  38,868 |  38,725 | 0.4% |
| Total |  271,642 |  254,057 | 6.9% |
READ: Against COVID-19 headwinds, Okomu Oil records N4 billion profit in H1 2020
Zenith Bank came third with about N38.86 billion as personnel expenses. Interestingly, this is just 0.37% higher than its expenses in H1 2019. The bank has 6,521 employees.
Access Bank Plc witnessed a 16% increase in its personnel expenses from N31.24 billion in H1 2019 to N36.25 billion in H1 2020. This can be attributed to an increase in its staff strength from 4,273 in FY 2018 to 6,898 as of December 2019 but stands at 5,576 at the end of Q2 2020.
Download the Nairametrics News App
Guaranty Trust Bank, Nigeria's second most profitable bank, experienced a 1.1% rise in its expenses from N18.57 billion to N18.77 billion in the period under review. The tier-1 bank is known for its very minimal operating cost approach. This probably explains why its staff strength as of June 2020 stood at 3,482.
READ: Analysis: Total Nigeria needs a financial overhaul
Surprisingly, Jaiz bank had the highest percentage increase in expenses among the 13 banks listed on the NSE. With a 71% increase, its expenses grew to N2.12 billion from N1.24 billion in the period under review.
It is obvious that the COVID-19 pandemic did not have any impact on how much the bank workers earned and there is a slim chance it would for the rest of the year, considering the relaxation of lockdown measures.
Recall that after the pandemic hit, the Central Bank of Nigeria (CBN) had warned all banks against laying off any staff, as Nairametrics earlier reported.
CBN reveals framework for the N75 billion Youth Investment Fund
The Nigerian Youth Investment Fund will be funded through the NIRSAL MFB window of the CBN.
The Central Bank of Nigeria (CBN) has revealed the implementation framework for the Nigerian Youth Investment Fund.
This was disclosed in a publication by the Development Finance Department under the auspices of the Central Bank of Nigeria.
The CBN stated that the Nigerian Youth Investment Fund (N-YIF) would be funded through NIRSAL MFB window, with an initial take-off seed capital of N12.5 billion.
READ: #EndSARS: FG creates new N25 billion Youth Fund, to increase to N75 billion in 3 years
The N-YIF aims to financially empower Nigerian youths to generate at least 500,000 jobs between 2020 and 2023.
Objectives of the scheme:
 Improve access to finance for youths and youth-owned enterprises for national development.

 Generate much-needed employment opportunities to curb youth restiveness.

 Boost the managerial capacity of the youths, and develop their potentials to become the future large corporate organizations.
Explore Data on the Nairametrics Research Website
What you should know
Recall that on the 22nd of July, 2020, the Federal Executive Council (FEC) approved the sum of N75 billion for the establishment of the Nigeria Youth Investment Fund for the period of 2020 – 2023.
The fund was created to support the innovative ideas, skills and talents of Nigerian youths, and to institutionally provide Nigerian youths with a special window for accessing much-needed funds, finances, business management skills and other inputs critical for sustainable enterprise development.
The fund targets young people between the ages of 18 and 35 years.

Beneficiaries of NMFB, TCF and AgSMEIS loans, and other government loan schemes that remain unpaid are also not eligible to participate.

Individuals (unregistered businesses) shall be determined based on activity/nature of projects subject to the maximum of N250,000.

Registered businesses (Business name, Limited Liability, Cooperative, Commodity Association) shall be determined by activity/nature of projects subject to the maximum of N3.0 million (including working capital).

The tenor of the intervention is for a Maximum of 5 years, depending on the nature of the business and the assets acquired, of which interest rate of not more than 5% under the intervention shall be charged annually.

The Federal Ministry of Youth and Sports Development (FMYSD) will collaborate with relevant stakeholders to identify potential training for training/mentoring.

The youths that are duly screened (and undergo the mandatory training where applicable) shall be advised to login to the portal provided by the NMFB to apply for the facility.
READ: CBN raises alarm over fraudulent loan offers, investment schemes with charged fees
Optics
As a huge percentage of youths are engaged in the informal sector, the NYIF will facilitate the transition of informal enterprises owned by youths into the formal mainstream economy, where they can be supported comprehensively, build a bankable track record, and be accurately captured as active participants in economic development.
CBN to drive implementation of zero balance account opening in banks
The CBN has urged the DMBs to allow zero balance for the opening of new accounts.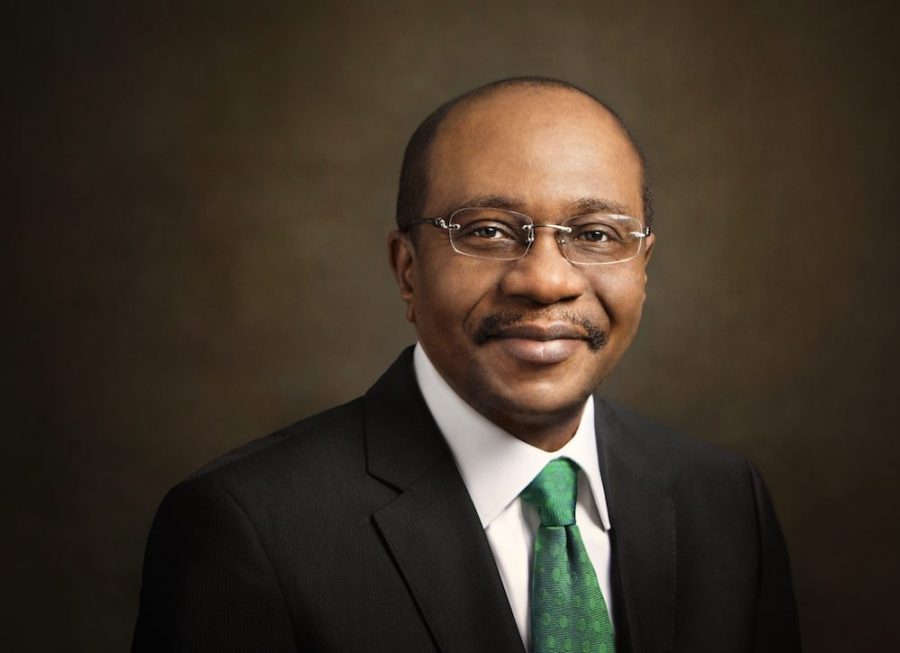 The Central Bank of Nigeria (CBN) has urged the Deposit Money Banks (DMBs) to allow zero balance for the opening of new accounts, as part of the efforts to promote greater financial inclusion across the country.
In addition, the banks are also expected to simplify their account opening processes, while adhering to Know-Your-Customer (KYC) requirements in the push towards financial inclusion.
READ: This is where PSB, CBN got it all wrong
READ: CRR: Banks suffer N917.5 billion debits in latest CBN action
This disclosure was made in the Monetary, Credit, Foreign Trade and Exchange Policy Guidelines for 2020/2021 fiscal year, which was issued by the Central Bank of Nigeria (CBN).
While stating that these measures are part of the efforts to encourage banks to intensify deposit mobilization during the 2020/2021 fiscal years, the apex bank also encouraged banks to develop new products that would provide greater access to credit.
READ: Nigeria @ 60: The Banking Sector and the Nigerian economy 
A part of the report reads, "As part of its effort towards promoting greater financial inclusion in the country, the bank shall continue to encourage banks to intensify deposit mobilization during the 2020/2021 fiscal years. Accordingly, banks shall allow zero balances for opening new bank accounts and simplify their account opening processes, while adhering to Know-Your-Customer requirements.
READ: Lagos Rail Mass Transit: House of Assembly approves N153 billion for construction
"Banks are also encouraged to develop new products that would provide greater access to credit."
In addition, the apex bank said that the Shared Agency Network Expansion Facility (SANEF), which was established to enhance the provision of financial services access points in under-served and unserved locations and drive financial inclusion through agent banking, would continue in the 2020/2021 fiscal years.
READ: CBN launches framework for advancing women's financial inclusion in Nigeria
It states that banks, mobile money operators, and super-agents would continue to render returns in the prescribed formats and frequency to the CBN.
CRR: Banks suffer N917.5 billion debits in latest CBN action
The central bank debited Nigerian banks N917.5 billion last week in its latest CRR action.
Nigerian banks suffered a total of N917.5 billion in new CRR debits from the Central Bank of Nigeria. Reliable sources inform Nairalytics Research that the latest debits occurred in the week ended October 23rd, 2020.
The cash reserve requirement is the minimum amount banks are expected to leave retained with the Central Bank of Nigeria from customer deposits. In January, the CRR was increased by 5% to 27.5% by the CBN Monetary Policy Committee (MPC) who explained that the decision was intended to address monetary-induced inflation whilst retaining the benefits from the CBN's LDR policy.
READ: CBN says 17 banks to restructure over 32,000 loans
READ: Union Bank suffers N188 billion in CRR debits as at June 2020
From the data, Zenith Bank topped the list with N285 billion followed by UBA with N160 billion. The rest of the FUGAZ, Access, FBN, and GTB were debited N140 billion, N95 billion, and GTB N55 billion respectively. The FUGAZ also suffered a N1.9 trillion debit in CRR sequesters in the second quarter of 2020 (April – June) alone.
READ: Nigeria's forex devaluation timeline – 2020
Nigeria's central bank has since 2019 debited Nigerian banks a chunk of their deposits as part of a mutually inclusive cash reserve requirement (CRR) and Loan to Deposit Ratio policy that is targeted at coercing banks to lend more to the private sector.
READ: CBN reviews minimum interest rates on savings deposit to 1.25%
Last month, Nairametrics reported that the CBN now holds a total of N6.57 trillion in CRR debits from the nation's top 5 banks a whopping 43% higher than the N4.58 trillion held in March and more than double the N3.5 trillion CRR debits as of December 2020. CRR debits in the third quarter of 2020 will be revealed when banks release their results in the coming days and weeks.
READ: Nigeria's telecom sector posts double digit growth of 18.1%, manufacturing, others contract
Meffynomincs: CBN under the leadership of Godwin Emefiele has deployed several heterodox policies as it strives to stimulate the economy and manage the exchange rate crisis in the absence of strong fiscal support.
Interest rates on fixed deposits and money market instruments have fallen to single digits despite the galloping inflation rate.
Last month, the CBN monetary policy committee admitted it was no longer combating inflation but will direct its policies towards stimulating lending to the private sector hoping this will spur local production.
This policy has placed banks in the crosshairs with the Apex bank exposing them to CRR debits if they cannot use customer deposits to spur lending.