Why Bitcoin could reach $500,000
Bitcoin has already made significant ground on gold —going from whitepaper to over $200 billion.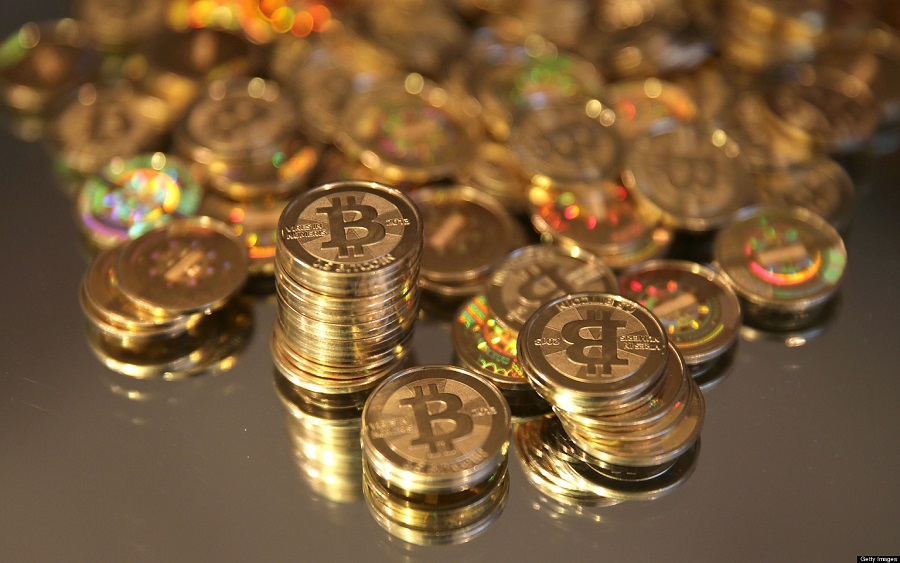 It's no longer news that the world's most valuable crypto has become a trending financial instrument. Just recently, the founders of a leading American crypto exchange, Tyler and Cameron Winklevoss, gave an in-depth analysis on how Bitcoin could be worth over $500,000, within a couple of years.
If global central banks start to diversify their foreign fiat holdings into crypto, say 10%, then 45x gets revised upward towards 55x or $600,000 USD per bitcoin.
Tyler and Cameron Winklevoss went on to discuss major fundamental factors such as the likely return of higher Inflation. Cash stored in banks, according to them, will get run over.
READ: Bitcoin robbers are cashing in as they transfer $7 million worth of BTCs
Money invested in assets like real estate or the stock market will keep pace. Money stored in gold or bitcoin will outrun the scourge. And money stored in bitcoin will run the fastest, overtaking gold.
The Gemini Exchange founders further illustrated the advantages bitcoin had by saying:
"Bitcoin has a significant first-mover advantage not only because it's the first crypto as we know it, but because it was the first one with a gold-like store of value properties.
READ: FG meets group to access AfCFTA's $650 billion market
"As such, it enjoys tremendous network effects (not dissimilar to those experienced by social networks like Facebook and Twitter) due to its vibrant community of users, developers, miners, exchanges, custodians, etc.
"Nothing demonstrates this better than the fact that Bitcoin is an open-source project that can be copied or forked by anyone in the world at any moment. And yet despite being forked many times over the years, it remains the dominant crypto (store of value or otherwise) both in terms of market capitalization and liquidity. This race is Bitcoin's to lose."
The Winklevoss brothers also spoke about the exponential growth in the world's flagship Gemini Exchange market, by concluding with:
"Bitcoin has already made significant ground on gold — going from whitepaper to over $200 billion in market capitalization in under a decade.
READ: Crypto: Celo gains over 50% within a day, as Coinbase announces its listing
"Today, the market capitalization of above-ground gold is conservatively worth $9 trillion.
"If we are right about using a gold framework to value bitcoin, and bitcoin continues on this path, then the bull case scenario for bitcoin is that it is undervalued by a multiple of 45."
Paypal's Venmo now permits cryptocurrency trading
Venmo will support four different cryptocurrencies: Bitcoin, Ethereum, Bitcoin Cash, and Litecoin.
Venmo, a mobile payment service owned by PayPal has announced that it has started allowing users to buy, hold and sell cryptocurrencies on its app. Just like PayPal, Venmo will support four different cryptocurrencies: Bitcoin, Ethereum, Bitcoin Cash, and Litecoin, and users can carry out transactions with as little as $1 on the app
Founded in 2009, Venmo has over 70 million users and it is one of the most popular payment channels in the US. The payment platform processed around $159 billion in payments last year.
Since the app functions like a social network, adding cryptocurrency will offer a more user-friendly feel for people who love buying and selling crypto.
READ: 28 million merchants to be granted crypto usage on PayPal
As bigger companies show more interest in cryptocurrency, there will be wider adoption of virtual currencies in future. Venmo is the latest payment app that is offering support for cryptocurrency on its platform.
Paypal, the parent company of Venmo is one of the most active companies in the crypto space as it allows users to buy, sell and hold cryptocurrencies in their digital wallets. Paypal users can also spend their coins at millions of merchants globally.
Crypto on Venmo is enabled through PayPal's partnership with Paxos Trust Company, a regulated provider of cryptocurrency products and services.
What they are saying
Darrell Esch, Venmo's Senior Vice President and general manager said "Our goal is to provide our customers with an easy-to-use platform that simplifies the process of buying and selling cryptocurrencies and demystifies some of the common questions and misconceptions that consumers may have."
ABCON asks CBN to check impact of cryptocurrencies on diaspora remittances
The association also noted that the apex bank needs to address other issues driving the patronage of cryptocurrency exchanges for remittance transfers.
The Association of Bureau De Change Operators of Nigeria (ABCON) has asked the Central Bank of Nigeria (CBN) to introduce measures that will neutralize the positive effects of cryptocurrencies as a channel for diaspora remittances.
This is to redirect diaspora remittances away from cryptocurrency exchanges to official channels and also protect such against potential disruptions.
This call was made by ABCON during its Quarterly Economic Review for the first quarter of 2021 where it commended the CBN for the N5/$ rebate scheme introduced to encourage diaspora Nigerians to use official channels to remit their funds.
However, the association noted that the apex bank needs to address other issues driving the patronage of cryptocurrency exchanges for remittance transfers.
READ: Nigeria among worst countries to start a career, and they all don't accept crypto
What ABCON is saying in their statement
The association in its statement said, "It is noteworthy that public acceptability for cryptocurrency exchanges are rising which could be quite accountable for the wide drop in diaspora inflows to Nigeria. Insecurity in the country is giving it greater prominence as investors and citizens are finding Cryptocurrency a safe haven for their wealth in case of any eventuality.
In most Emerging Markets Bitcoin transfers surged last year, as the pandemic exposed the cheaper and more efficient digital remittance services. Migrants sending money across borders to their families prefer the minimal transaction costs of cryptocurrency exchanges against the exorbitant costs of traditional money transfer companies like Western Union."
READ: Atsu Davoh is building ways for Africans to easily acquire and spend cryptocurrency
According to ABCON, "Cryptocurrency transactions are faster than the conventional transfers, which require passing through banks reliant SWIFT, the sluggish, half-century-old interbank messaging system that handles cross-border payments.
These exchanges override the political complications of official channels. The global reach of cryptocurrencies avoids the inflation risk inherent to official currencies, especially in politically unstable countries reliant on fickle foreign investors.
Thus, while we commend the efforts of CBN in introducing the package of Five Naira for One Dollar transfer, it can be seen from the analysis above that the challenges exceed just non-payment of foreign currency by the IMTCs and the exchange rate. Strategies that satisfy the most sensitive of these advantages of Cryptocurrency exchanges must be introduced to redirect flows to the official channel."
ABCON also expressed concerns over the country's huge unemployment rate, urging the government to apply radical approaches with the use of both conventional and unconventional economic and political tools to redress the trend.
READ: Afreximbank President reveals ways Nigeria can boost diaspora participation in economy
What you should know
It can be recalled that the apex bank had about 2 months ago, warned the Deposit Money Banks, Non-Financial Institutions and other Financial Institutions against doing business in crypto and other digital assets.
The CBN directed financial institutions to immediately close the accounts of persons or entities transacting in or operating cryptocurrency exchanges, warning of severe regulatory sanctions in the event of any breach of the directive.
The Securities and Exchange Commission (SEC) had a few days ago, revealed that it is working with the CBN for a better understanding and regulation of cryptocurrencies in the country.
Nairametrics | Company Earnings
Access our Live Feed portal for the latest company earnings as they drop.