Unity bank wants to be seen, but time is running low
Over the past few years, a negative string of events have left Unity bank in a precarious situation.
Intercity Bank, First Interstate Bank, Tropical Commercial Bank, Pacific Bank Limited, Centre Point Bank, Societe Bancaire, NNB International Bank, Bank of the North, and New Africa Bank; these are all the banks that died for Unity bank, as we know it, to be birthed. In 2006, following a consolidation exercise in 2004, the bank was founded, and it has since become a name in banking that we are all familiar with. Over the past few years, however, a negative string of events have left the bank in a precarious situation, struggling to find its footing.
First on the list of the company's burdens is its negative shareholders' fund – a phenomenon caused by higher liabilities than assets. Issues like accumulated losses and large borrowings are some of the things that could lead to this. For three consecutive years between 2017 and 2019, the bank has maintained negative shareholders funds above N250bn annually, signaling major operational instability. The CBN/AMCON is ostensibly why they didn't go bust. If they pull the plug, the light goes off, but the CBN has "sworn" not to allow any more failed banks.
READ ALSO: Nigerian Treasury Bills falls to 3.75% per annum 
Another issue that has plagued the bank is the increased loan to deposit ratio (LDR) of 65% that was set by the Central Bank of Nigeria last year. As of 2018, the company's LDR was at a significantly weaker 17.8%. It has, however, grown marginally quarterly from 23.7% in Q1 2019 to 29.15% in Q2 2019 and 34.95% in Q3 2019. Even though the rise has been consistent, the CBN with its many levies could make the process to growth even more stressful. With high impairment losses juxtaposed with the current uncertain economic landscape, the odds had been against the bank.
But in a commendable turn of events, owing largely to it being proactive to the point of desperation, the company has taken stringent measures to ensure that its growth is visible enough to potential investor suitors, enough to bag the funds required for recapitalization. One of the first things it did was to cut down its costs. Its 2019 financials reveal a decrease in the bank's total operating expenses to N19.57 billion in 2019 from N20.71 billion in 2018. In order to expand its business beyond corporate and investment banking activities, it intensified its activities in the Agriculture sector to leverage the growth of the sector as well as the increasing attention of the government in it.
READ MORE: Union Bank Releases 2019 Citizenship, Sustainability and Innovation (CSI) Report
It concluded arrangements to launch a healthcare product known as UnityCares to leverage the credit support intervention scheme for the health sector as put in place by the CBN to support businesses in the healthcare sector; it launched a USSD code in local languages of Yoruba, Hausa, and Igbo, to make the feature more flexible for its customers and heighten competition, and even brought in one of the best audit firms in the game, KPMG, all in a bid to ensure that it is well-positioned to attract the right investors. Critics will say these are attempts to paper over the cracks and meant to give the impression that management is working.
So far, its progress has been visible. The company's asset base increased from 210 billion to 293 billion, a 39.5% growth, and its PAT soared from a loss of N7.7 billion to a profit of N3.38 billion. Yet, shareholders' funds further deteriorated in Q1 2020 to a negative of N279.09 billion in Q1 2020. Another notable revelation is that while the bank's loans to customers increased by 135.93% in 2019, its deposit from customers increased by only 40.63%, begging the question of how it was able to fund the increased lending. It borrowed more. Borrowings jumped by over 45% from N126.21bn in 2018 to N183.3bn in 2019. A bank exists to create loans right?
Download the Nairametrics News App
In a media briefing, Mr. Ebenezer Kolawole, an Executive Director of the bank, explained that the company has commenced negotiations with prospective investors. While the bank is working out diverse ways to become a prospective candidate for investors towards attaining its recapitalization dream, it's going to need a lot of help for its growth to be attractive enough to achieve its stated objectives. It is unclear how long the CBN can continue to stop the gaping hole in its balance sheet. A stitch in time saves nine.
Analysis: NNPC and its refining losses 
The madness behind the numbers
Once upon a time, Nigeria discovered oil. Soon enough, it became our main source of livelihood, the foundation upon which our national budget rests, and the one commodity that provides most of our forex inflows. To be able to extract value from this oil, we created refineries – all of which are government-owned and managed. Sadly, the rest of the story includes heavy bouts of politicking, lots of bloodshed, corruption, explosions, and billions of Naira in losses. Oil might have been one of Nigeria's biggest blessings, but it also undoubtedly doubles as its biggest curse.
On Monday, the Nigerian National Petroleum Company (NNPC) released its audited financial statements for 2018, noting that its refineries recorded losses of N154 billion. As embarrassing and disappointing as it sounds, it is not as surprising. The nation's 3 refineries located in Port Harcourt, Warri, & Kaduna, reported combined losses of N154 billion. Kaduna Refining and Petrochemical Company (KRPC) incurred a loss of N64.5 billion, Port Harcourt Refining Company (PHRC) recorded a loss of N45.6 billion, while Warri Refining and Petrochemical Company (WRPC) recorded a loss of N44.4 billion. The losses also aren't new as all refineries performed better than the preceding year 2017. The only thing more confounding than the billions in losses is the convenience with which Kaduna refinery conveniently recorded zero revenue for 2018.
The madness behind the numbers
Many issues feed into the wreckage that has become Nigeria's refineries and most of these issues date as far back as decades prior to now with the last of the nation's refineries built 40 years ago. For a recap, here's an overview of some of the problems that have led us this far.
1. The 3 incapacitated refineries
As far back as the 1970s, Nigeria, Norway, and Malaysia set up national oil companies for the exploration, production, and refining of oil. So when Norway came up with Statoil (now Equinor) and Malaysia, Petronas, Nigeria created NNPC. Today, while Malaysia and Norway boast of having the biggest state-owned oil and gas companies in the world, NNPC has a long list of excuses and mind-boggling losses to show for it. While PH and Warri and in oil-producing states, Kaduna does not produce any oil. For the sake of balance and to have a national spread, some of the crudes are moved to Kaduna via pipeline. Hold that thought.
(READ MORE:NNPC GMD gives reasons for shutdown of refineries, to get private managers)
The capacity of all three refineries is also insignificant, compared to the required consumption of the nation. Hence, most of our oil is still imported because we cannot produce enough. This rate of importation is over 80% of our consumption. The existing refineries also operate significantly below capacity. Sometime last year, the refineries operated as low as 5.55 percent capacity. To increase capacity, the country carries out turnaround maintenance periodically and not only does it cost an arm and a leg, it takes months – but barely anything ever changes. Production stays low and cost stays high. Even if we turn all 3 around successfully, we have shown that we are incapable of increasing their capacity. Essentially, Nigerians will still need to import. Other factors contributing to the losses are spillages, explosions, and theft.
Yet in the midst of this, salaries and employee benefits are huge. KRPC, WRPC, and PHRC reported 13.8 billion, 13.8 billion, and 9.2 billion in employee wages and salaries, excluding directors' remuneration, staff pension and other benefits. Given the inefficiency of the operations of the refineries, the only thing that could have been done asides creating better refineries is to have an overhaul of the entire thing and shut down the refineries. But that's a different problem.
2: The politics of it
The first thing you'll learn about oil in Nigeria is that everybody wants it. All of our refineries were built in the Military regime – as far back as that. Given the failure of the refineries, the first attempt to sell them off was made by former president Olusegun Obasanjo. When Umaru Yar' Adua became president, he reversed it citing that the process lacked transparency. The fears of the unions in the oil and gas sector was also palpable as they saw the sale of the refineries as a ploy by the government to award the deal to its cronies. In November 2012, former President Goodluck Jonathan also recommended that the refineries be sold as a result of inadequate finance and under-performance, but they still remained. It didn't take long before more issues emerged.
With developments going on in non-oil producing northern parts of the world like the State's capital and barely any developments in the south, Niger Delta Militants sprung up and swore to wreak havoc on the entire nation. Also worthy of note is that today, President Buhari still remains the minister of petroleum.
(READ MORE:260 Nigerians set to be evacuated from India – FG)
3: The scam that is fuel subsidy
One of the most confounding things is the fuel subsidy saga. With the cost of import landed cost high, the government had thought it a great idea to subsidize fuel for the average Nigerian. Forget the question of whether we should be paying subsidies or not, how much in subsidies is the government really paying? Subsidies are based on the volume of petroleum consumed, but one unconfirmed information is how the subsidy is being calculated. Even today, NNPC and PPRA cannot agree on the volume of petrol being consumed daily in Nigeria.
If DPR says Nigeria is consuming around 38 million litres in a day and NNPC suggests that the country's daily petrol consumption is around 50 – 60 million litres, it means there are significant discrepancies. As it is, no one knows how much subsidies Nigeria is actually paying every day and where the money is going to if we're not actually consuming as much.
Yet, the king of all the problems is corruption
Of the series of challenges the refining space is plagued with from theft of petroleum products, to poor maintenance and a series of operational challenges, corruption ranks tops – and it isn't news. Corruption in the downstream sector was also exposed during the subsidy probe. It revealed that some of the companies that took money for subsidy did not even import refined products at all. With marketers preferring to import, our refineries stay dormant. The funds used in Turn Around maintenance (TAM) annually also does not also contribute to any meaningful and could also be another avenue for exploiting the industry.
While Nigerians sit and watch the decay in the system fester, one billionaire is on course to provide an alternative that both the government and the private sector are basing all their hopes and dreams. Aliko Dangote's 650,000 barrels a day refinery which is set to be one of the world's largest, is due to start operations in less than a year's time. Even as we hope that the refinery brings some sanity to the modus operandi and reverse the decades-old rot in the system, it too isn't bereft of flaws. Yet, it is the only foreseeable hope we have to put an end to the joke that is our refining system and commence the process of recovery.
Analysis: AIICO Insurance and its confusing capital raising efforts 
AIICO's gross written premiums for FY 2019 also increased by 33% to N50.1 billion last year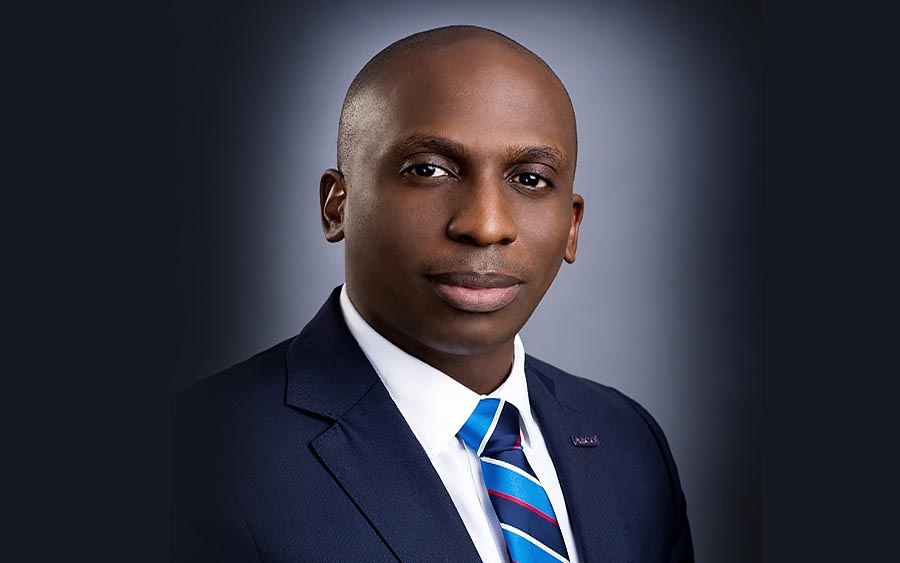 AIICO Insurance Plc. is a market leader in the insurance space, offering a range of from pension management, asset management, health insurance, and more. One of the oldest in the game, the company has grown in capacity, optimizing its available resources to attain new heights. Currently the 2nd largest insurance company in Nigeria by gross premiums, the past few years have shown the company's desire for expansion through capital raising to expand its operations – amongst other real reasons.  
So far, the company's performance has been admirable. In 2019, its Profit after Tax grew from the N3.2 billion it made in 2018 to N5.9 billion as at the end of 2019 which was a whopping 88% in growth. The insurance company's gross written premiums for FY 2019 also increased by 33% to N50.1 billion last year while gross claims grew by 6% to N30.6 billion in 2019. Over the past year, the company has set various plans in motion to raise capital. While its CEO had noted that the objective of the capital raising is to strengthen the company's balance sheet and provide additional capacity to underwrite more risks, there's more to the aggression. 
READ MORE: Analysis: Total Nigeria needs a financial overhaul
The Capital-Raising Journey 
AIICO has not had a public offer in recent memory. It had only conducted rights issues just 3 times, with the last being in 2006. Yet since last year, the company had been in the business of raising funds. The company first announced last year of its desire to create 16 billion ordinary shares of 50 kobo each, in line with the existing ordinary shares of the Company. It then set up a private placement phase of its recapitalization exercise with an uptake of 38.83% of its shares by two strategic investors; LeapFrog Nigeria Insurance Holdings Limited acquired 28.24 percent stake while AIICO Bahamas Nigeria Limited acquired 10.59 percent stake. As a result, the paid-up share capital of the company has increased from N6.1bn to N11.3bn. Its shareholders' equity also increased by 92% from N14.5 billion in 2018 to N27.9 billion.  
But it still wants more. 
The company sought shareholders' approval to increase its authorized share capital by N3.5 billion or more by way of a rights issue. So just last month, the Company's Board of Directors' meeting held on May 12, 2020, the company announced a rights issue of 5 new shares for every 13 shares held as well as Bonus shares of 1 new share for every 5 shares held, ahead of the Company's next Annual General Meeting. 
Why does AIICO need more money? 
The first answer is NAICOM. NAICOM had introduced a new tier-based minimum solvency capital structure, detailing the new minimum capital base for composite insurers. A new capital structure was proffered for Life, Non-Life, and Composite insurance companies, including reinsurance companies, which were increased from N2 billion, N3 billion, N5 billion, and N10 billion to N8 billion, N10 billion, N18 billion and N20 billion respectively. For AIICO, the goal had been to attain its required N18 billion through various instruments towards meeting the NAICOM guidelines. Not only did the company want to raise funds, but it also needed to raise capital above the minimum capital. 
READ ALSO: UBA share cancellation explained….. but questions remain
But that's not all.  
AIICO also owes the IFC N2.42 billion which it obtained in 2015. The loan also has embedded an option to convert in the event that there is a change in control or sale of a substantial part of the company's assets or business. The option unfortunately expired in December 2019. Thus, shareholders could get significantly diluted if the company does not pay off IFC. 
A closer look at its N26.9 billion shareholder fund composition shows that N5.2 billion and another N3.5 billion are classified under deposit for shares and revaluation reserves respectively. Making it not exactly count. Speculations have been made about the possibility that the deal with LeapFrog may preclude the company from using the proceeds to pay off debts. That said, AIICO Insurance has until December 31, 2020, to meet the new capital base after the insurance regulator postponed the June 2020 deadline.  
READ ALSO: Dangote Cement's N100 billion CP admitted on FMDQ Securities Exchange
To retain ownership and not further dilute the shares of its existing shareholders, it leverages right issues to raise funds. What is even more confusing is why there was a declaration of Bonus shares as well. Alongside its last disclosure, it declared bonus shares of 1 new share for every 5 shares held. Why issue bonus shares in the middle of capital raise? Typically, when the price per share of a company is high, new investors will find it unattractive to buy. With bonus shares, the overall capital remains the same but price per share tends to reduce. So liquidity of the stock is enhanced and existing shareholders end up with a reduced percentage of the company.  
Given its fund-raising requirements, amongst other expansionary reasons, AIICO might just be in the business of raising funds. The company's expansion strategies, however, appear to be paying off given its 88% growth in profit in 2019 so we can only conclude that they know exactly what they're doing. 
Nairametrics | Company Earnings
Access our Live Feed portal for the latest company earnings as they drop.